Princess Eugenie and Princess Beatrice are members of the most well-known royal family in the world — they're Prince William and Prince Harry's first cousins, and the daughters of Queen Elizabeth's second son, Prince Andrew — which has made them tabloid fixtures for most of their lives. And while they regularly rise above what's been written about them (something which is considered to be a royal requirement), there was one instance in which a tabloid story written about them reduced both women to tears.
After William's wedding to Catherine, Duchess of Cambridge, in 2011, Eugenie and Beatrice were meme-ified because of the statement-making fascinators they'd chosen for the event. Beatrice wore blue-and-purple feathered headpiece, while Eugenie wore a blush pink "O" on top of her head that was decorated with a large, cascading bow. Both hats were designed by famed British milliner Philip Treacy.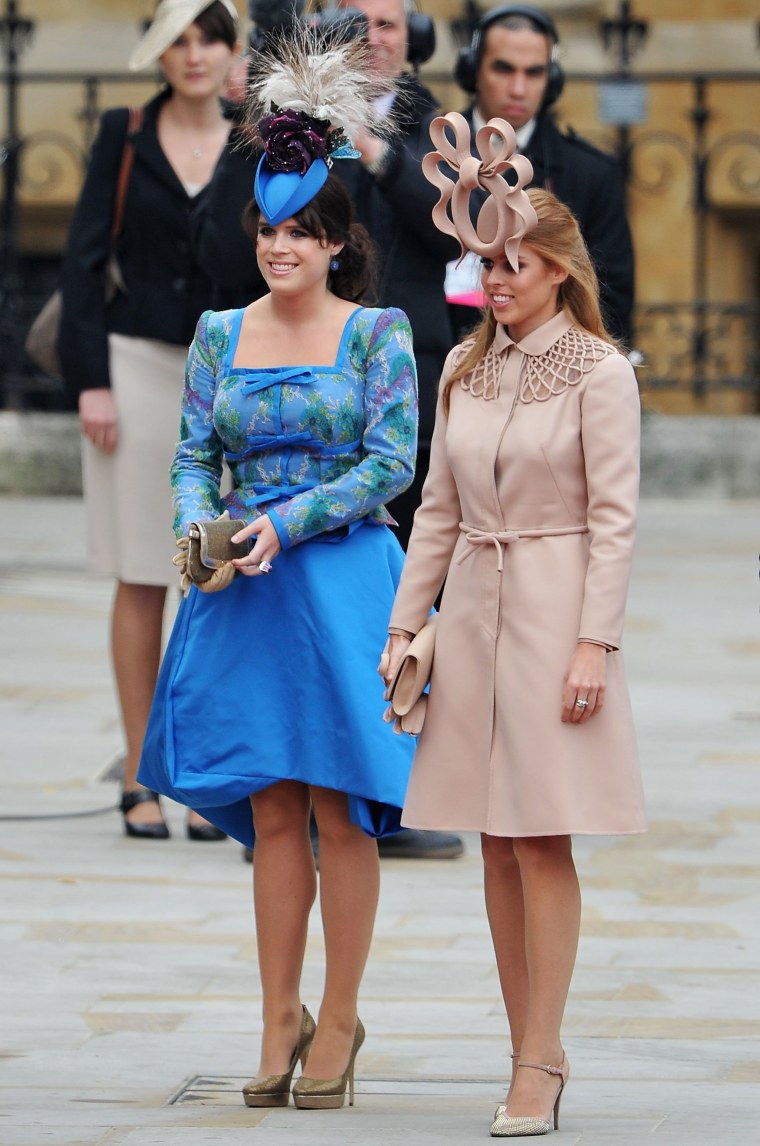 The tabloids had what can only be described as a field day and The Daily Mail went so far as to call their looks "outlandish." The comments on Twitter were equally as cruel, and there was even a now-defunct Facebook group dedicated to "Princess Beatrice's Ridiculous Wedding Hat."
Though the two princesses kept it together publicly, they revealed that behind the scenes the negative comments did eventually get to them.
"There was a horrible article that had been written about Beatrice and she got really upset," Eugenie revealed in an interview in the September issue of British Vogue. "We were just about to step out and she had a bit of a wobble and cried. I was looking after her. And then about an hour later, I had a wobble and started crying and Bea was there for me."
At Prince Harry's recent wedding to Meghan, Duchess of Sussex, the two princesses opted for more understated looks with Eugenie in a head-hugging fascinator and Beatrice in a cream pillbox hat.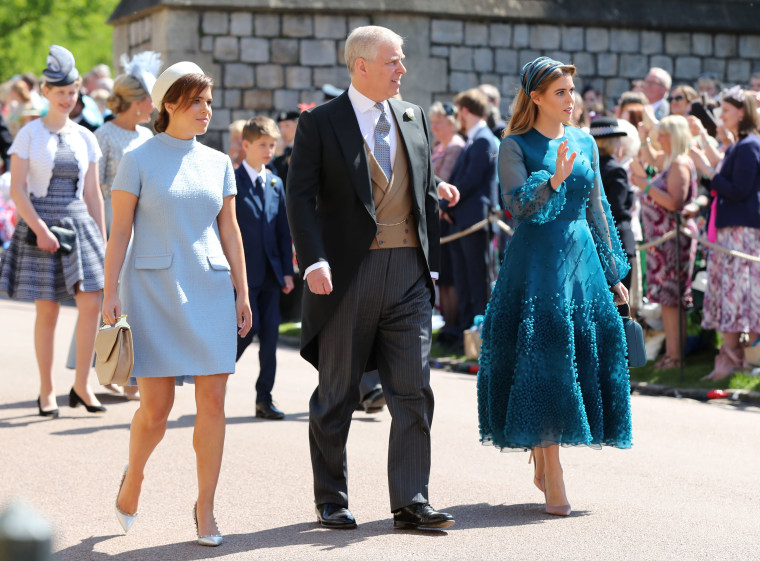 The fact that they've had such a negative experience with the tabloids hasn't stopped the royal ladies from wanting to continue to share their lives with the world. "We want to show people who we are as working, young, royal women, but also not to be afraid of putting ourselves out there," Beatrice told British Vogue, and the magazine points out that Eugenie joined Instagram earlier this year. "Nowadays, it's so easy to recoil when you see a perfect image on Instagram — but it's important that it's real. We're real."
But, as has become clear, there's no guidebook for what it means to be a royal in 2018. "It's hard to navigate situations like these because there is no precedent, there is no protocol," Beatrice said. "We are the first: We are young women trying to build careers and have personal lives, and we're also princesses and doing all of this in the public eye."