She's already got the princess style down!
Prince Harry's girlfriend Meghan Markle has often been praised for her impeccable sense of style, so it's no surprise that a dive into our fashion archives reveals some of the actress' past looks overlap with the Duchess of Cambridge.
RELATED: Prince Harry condemns 'abuse' of girlfriend Meghan Markle in rare statement
In fact, on one occasion they've even worn the very same dress!
Back in February of 2012, Markle wore Diane von Furstenberg's Zarita dress in navy blue to an event in West Hollywood, California. Two years later, Duchess Kate wore the same Zarita dress to the Royal Variety Performance in London. The only difference? Kate's version was full length and in black!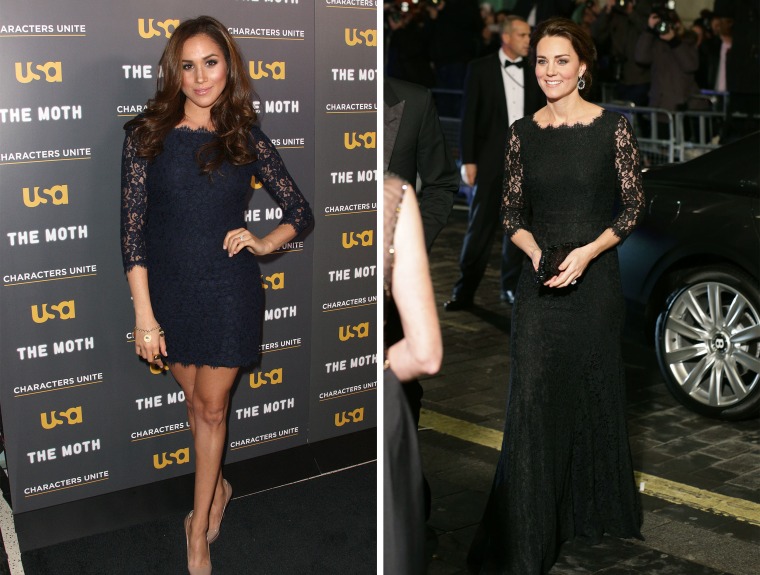 The style similarities don't end there. In July, Markle wore a stunning red tea-length dress for an appearance on TODAY. Just a few short months later, Kate wore a similar style to an evening event as part of the royals' tour of Canada.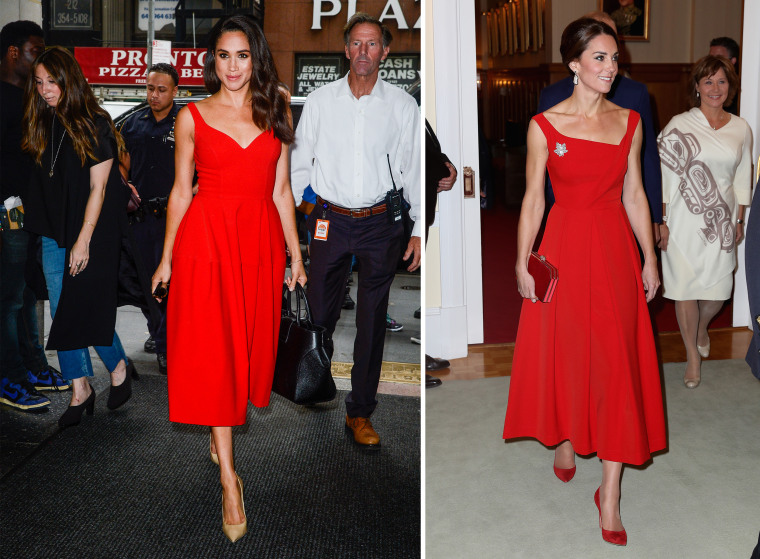 But it's not all glamorous red carpet looks — both ladies have proved that they can make even a button down and jeans look fabulous. Markle sported the classic look for an event in Toronto, Canada, last year and Kate dressed down her look with a fun cowboy hat for her first tour of Canada back in 2011.
RELATED: Are these Kate's favorite boots? Duchess steps out in 12-year-old kicks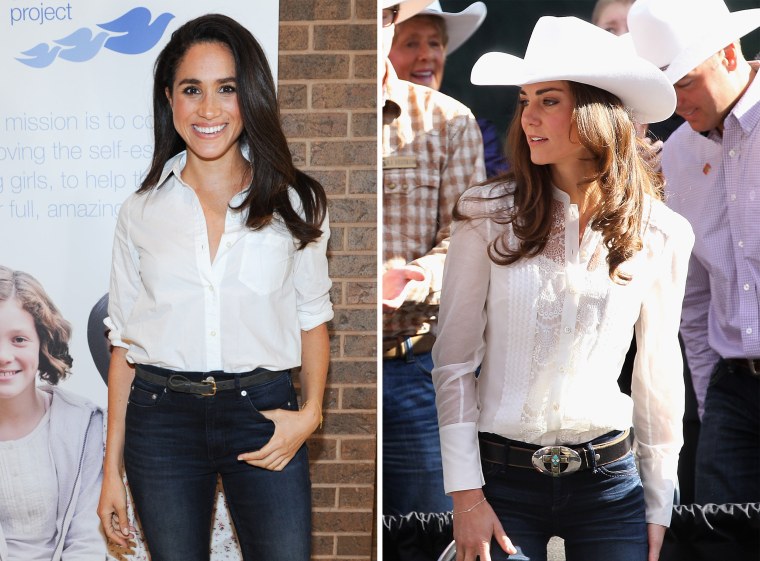 They each have a similar take on the classic shirt dress as well. Markle wore a collared navy dress with chic shades while out and about in New York City this year, and Kate wore her dress belted on a visit to to Solomon Islands back in 2012.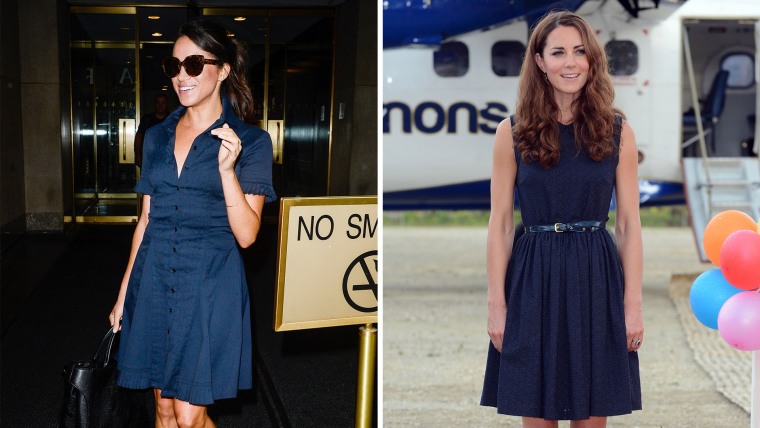 RELATED: Happy Birthday, Kate! Here's how to get the look without a princess budget
Both women prove you can't beat a gorgeous black dress in a flattering cut. Markle wore her tea-length black dress to an event back in 2015. Kate also wore a gorgeous black dress with the same neckline to a gala in 2013.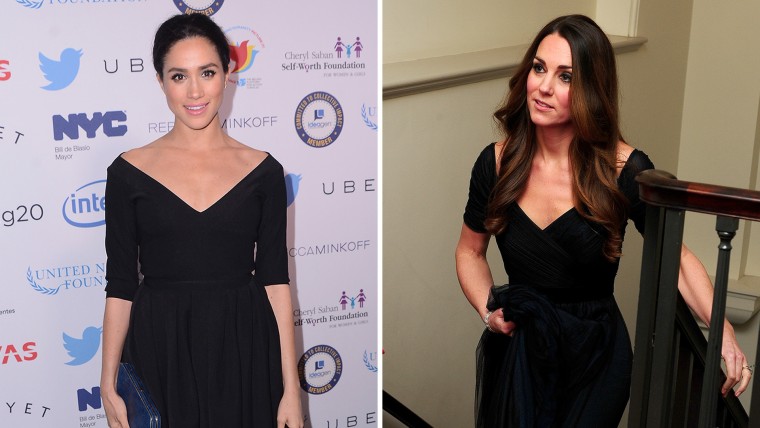 If these looks are any indication, Markle will fit right in with the royal crowd!