More than 17 years after the death of Princess Diana of Wales, some of her gowns — and a rather unusual slice of royal family history — are going up for auction. 

A petal-pink gown by one of Diana's favorite designers, Catherine Walker, is expected to bring in between $60,000 and $80,000. Diana wore the beaded, silk-lined gown to London's Savoy Theatre on one occasion and again to a performance of "La Bohème" at London Coliseum in the fall of 1993.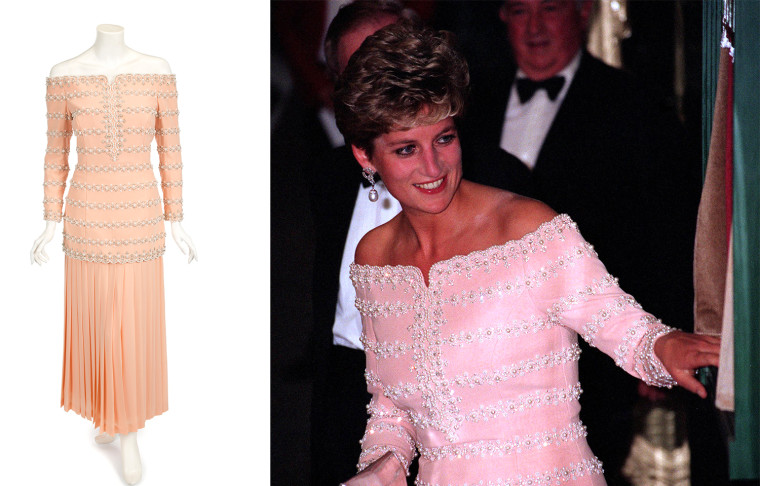 Another one of Walker's designs, a green chartreuse silk georgette gown, is expected to yield a similar sum. Diana wore the dress to a Nov. 11, 1993, banquet hosted by Malaysia's head of state, Sultan Azlan Muhibbuddin Shah, at London's Dorchester Hotel. With emerald-green silk lining, off-the-shoulder fitted short sleeves and a long slim skirt, the dress comes with a custom wardrobe bag and a dress form.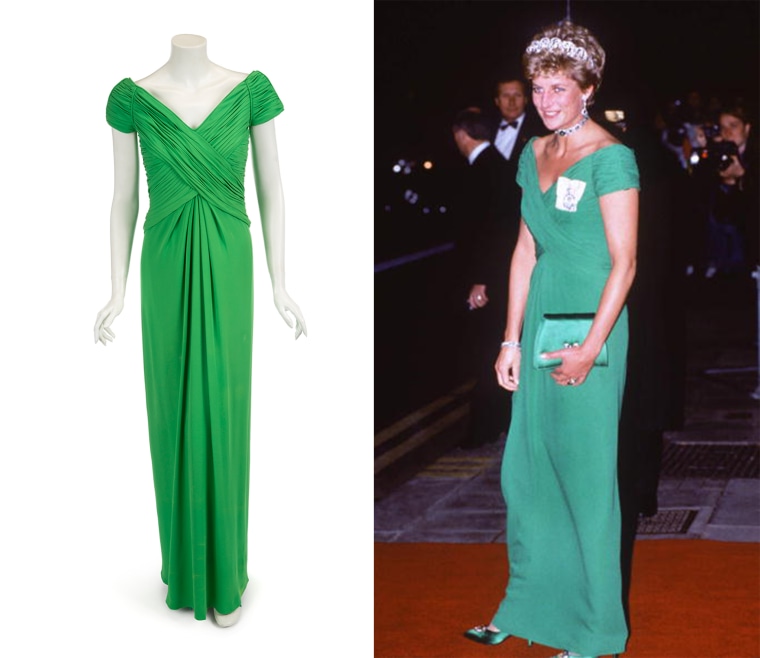 Fellow designer Caroline Charles designed a burgundy wool coat dress that's expected to fetch between $20,000 and $40,000. Diana sported it on multiple occasions in the early '80s, including on a visit to London's Milan Asian Community Playgroup, and while at Aberdeen Airport, where she was returning from Balmoral Castle in Scotland — and pregnant with Prince William. Kensington Palace later featured the coat in an exhibit.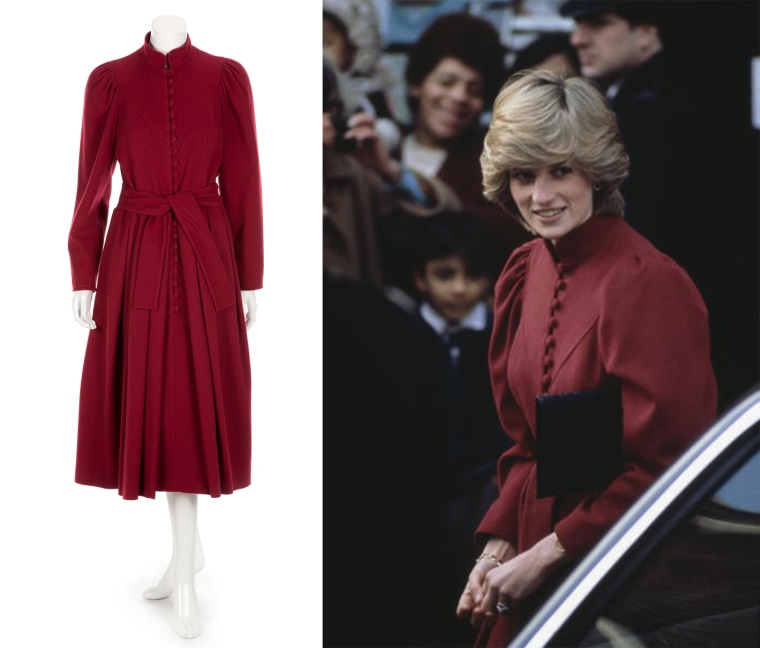 Perhaps the most coveted dress in the auction is designer Zandra Rhodes' ivory silk chiffon evening gown, accented by micro rhinestones. Expected to be sold for between $80,000 and $100,000, the dress was worn by Diana to a benefit at the London Palladium in May 1987. It was exhibited in 2002 at Kensington Palace, where other Rhodes-designed looks for Diana remain part of a permanent Royal Family collection.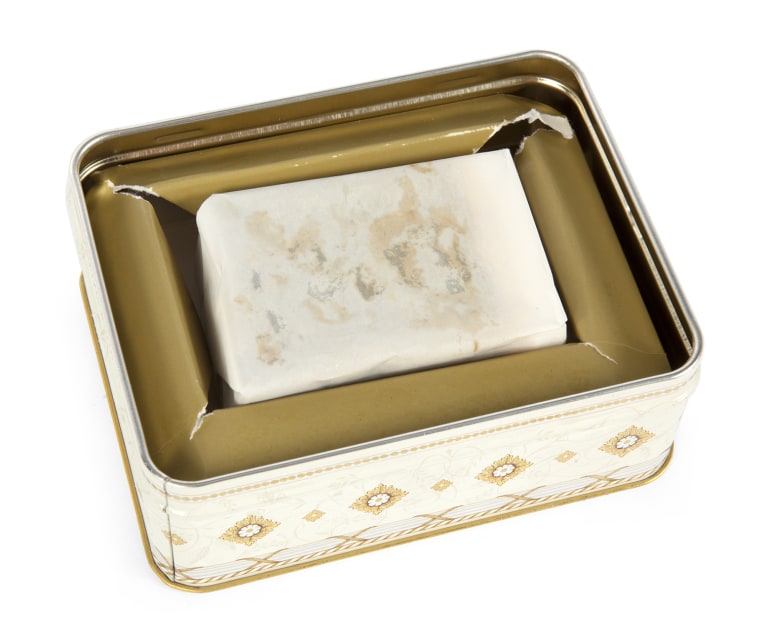 And for bidders who want to pretend they were guests at a royal wedding (or perhaps relive it), they can vie for a slice of Prince William and Duchess Kate's wedding cake that was served at the couple's April 29, 2011 reception. Made by Fiona Cairns, the fruit cake includes a decorative tin, an enclosure card that celebrates the nuptials of The Duke and Duchess of Cambridge, and a blank wedding invitation on Queen Elizabeth II's stationery. It's expected to go for between $1,000 and $2,000.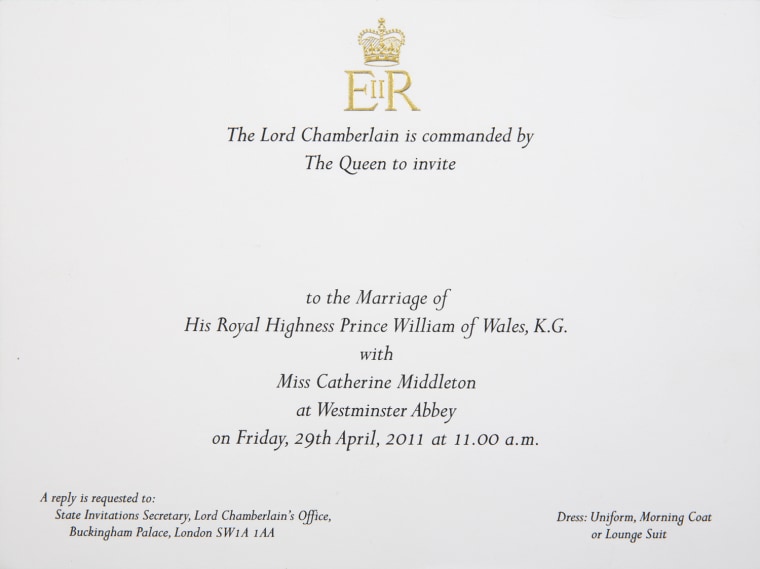 The Beverly Hills, California-based company Julien's Auctions will be selling the items Dec. 5 and 6.
Follow TODAY.com writer Chris Serico on Twitter.