Princess Diana wore her loyalties on her sleeve — literally. The late princess of Wales was photographed often throughout her lifetime, and became known for her colorful, elegant wardrobe and charitable trips abroad.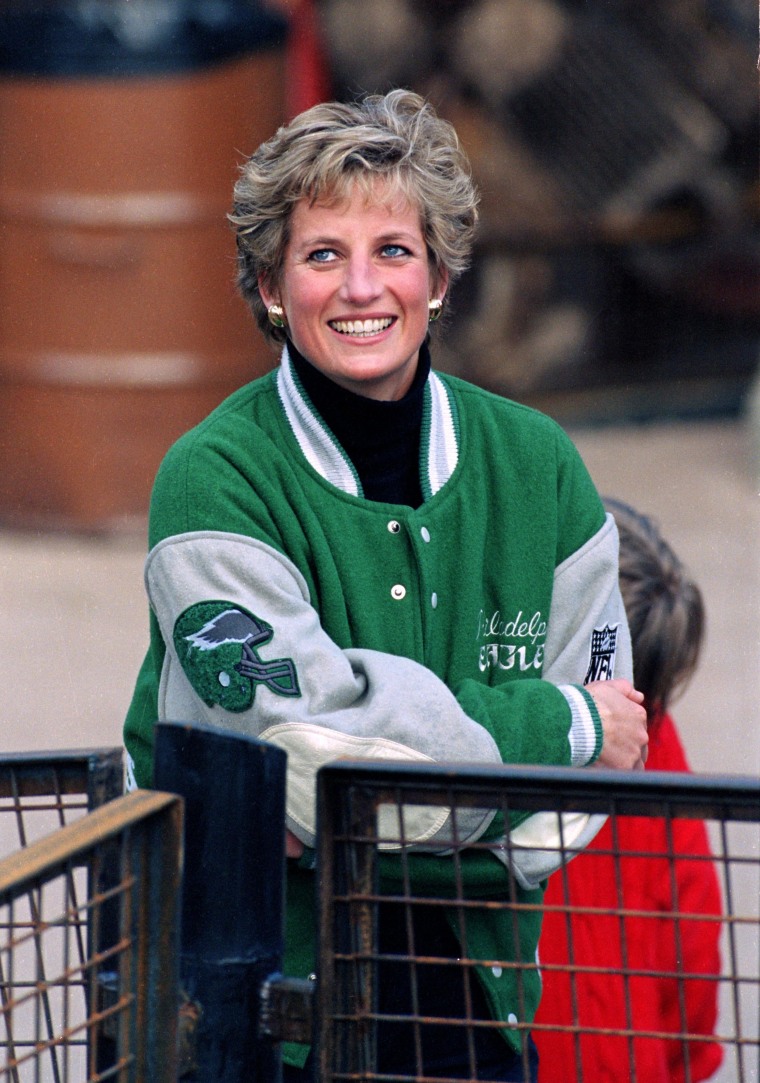 But in June 1994, she was depicted in a very different kind of garb on the cover of People magazine: She sported a green-and-white Philadelphia Eagles varsity jacket that gave her brilliant blue eyes an extra pop.
Images of Diana clad in the iconic jacket, taken around the mid-'80s and early '90s, have resurfaced recently in the days leading up to this past Sunday's Super Bowl showdown between the Eagles and the New England Patriots.
So how did Diana come to possess the Eagles jacket?
According to People, Diana was given the custom-made piece by longtime Eagles statistician Jack Edelstein, whom she had met at the funeral of the late Princess Grace back in 1982. (Edelstein was a family friend of Edelstein's and a Philadelphia native).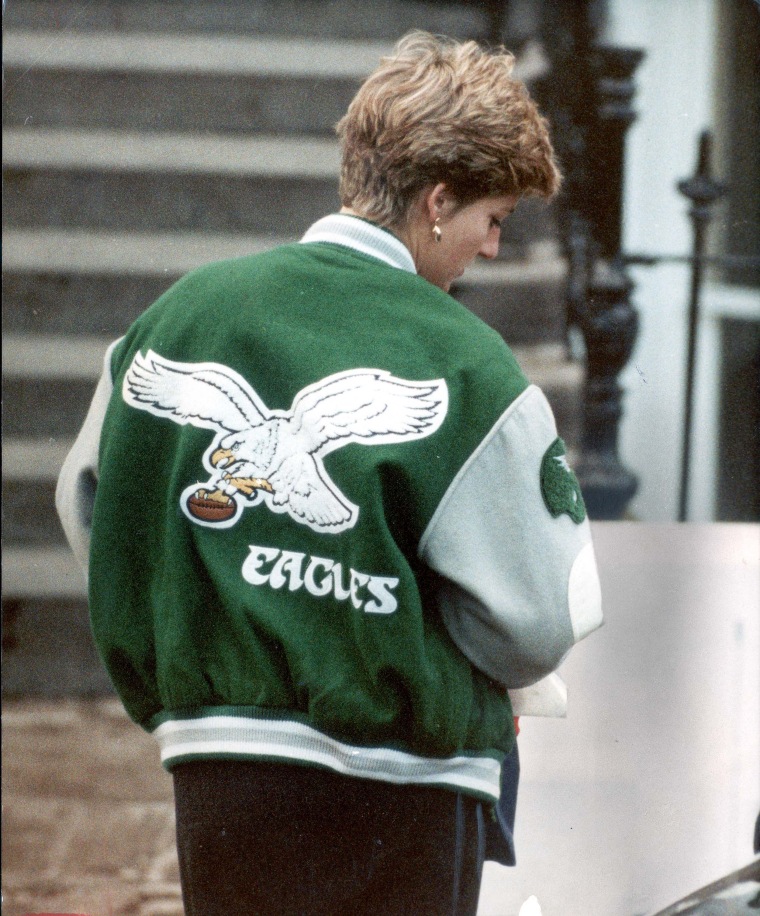 "She thought football was like soccer," Edelstein told the Philadelphia Daily News after Diana's death in 1997. "She asked, 'What are your colors?' I said, 'Green and silver.' She said, 'Those are my favorite colors.'"
Upon hearing this, Edelstein took it upon himself to secure some Eagles merchandise for her, which she received excitedly.
"It was Leonard Tose's idea," Edelstein said of the custom-made jacket. "He never went second-class. She sent me a very nice note, how she'd been wearing them around."
Diana was photographed wearing the jacket on numerous occasions, but perhaps most memorably during an outing to young Prince William and Prince Harry's school, London's Wetherby Preparatory School, in 1991.