A new exhibit will take a closer look at Princess Diana's history as a trendsetter, showing her evening gowns, work suits and more at Kensington Palace, the royal residence in London.
The exhibit, "Diana: Her Fashion Story," opens this Friday, nearly 20 years after her death.
"From the moment she stepped on the international stage in 1981 when her engagement to the Prince of Wales was announced, everyone was watching what she wore," curator Eleri Lynn told TODAY Style. "It was furiously commented on in the press. Everything she wore was a statement."
"(The exhibit) is a sort of journey through her evolving style, learning how she learned to dress to adhere to the royal rules," she said. "There are so many things you have to take into consideration, dressing as a royal princess. So you kind of learn with her as you go through the exhibition."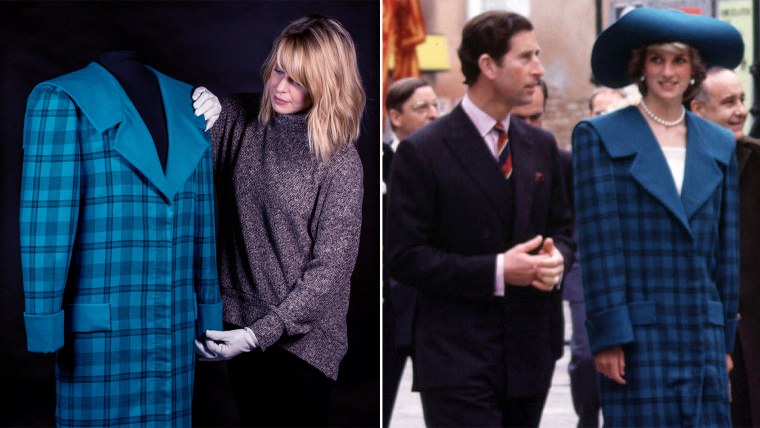 RELATED: New documentary looks at Princess Diana before she was a royal — see a clip
Twenty-six pieces from Princess Diana's public life will be on display, including the blue velvet evening gown she wore to the White House in 1985 — as seen in a famous photograph of her dancing with John Travolta — and the pale pink blouse she wore in her engagement portrait before she was married to Prince Charles of Wales.
Another highlight is a green tartan Emanuel coat she wore on a trip to Venice in the 1980s. The item was only recently discovered, according to Historical Royal Palaces, which is still in the process of collecting pieces for the exhibit before its opening.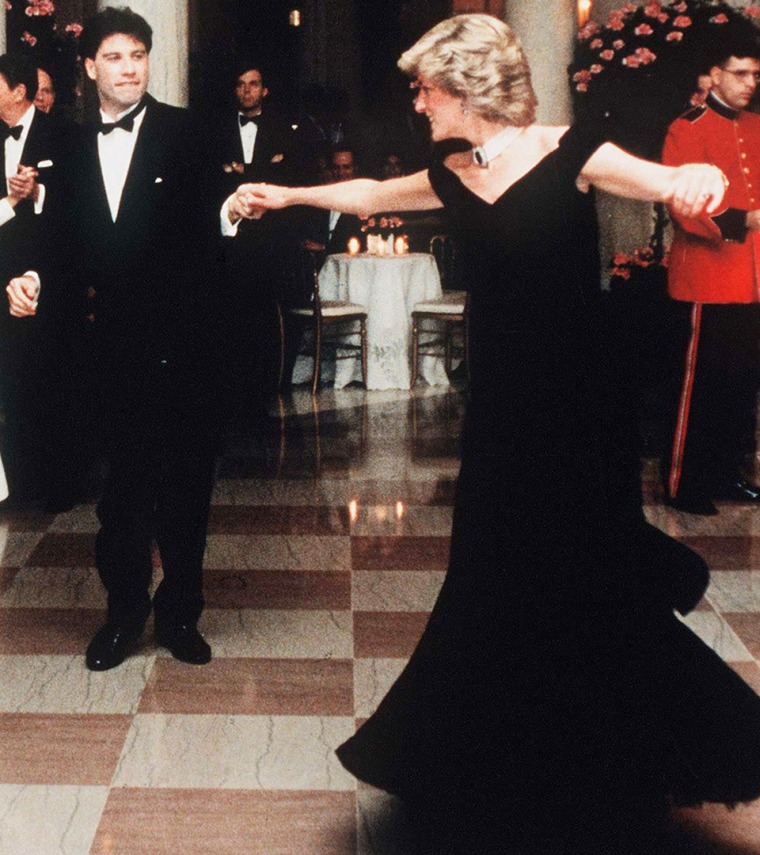 "It's very 1980s with wide shoulders," Lynn said of the coat. "She teamed it with a wide-brim hat. She was definitely a fashionable princess of her time. During the '80s, she was so '80s. During the '90s, she was so '90s."
Many of Princess Diana's favorite designers, and the original sketches they created for her, will also be highlighted.
"She worked closely with designers but definitely had an eye for design herself," Lynn said. "She was very good at communicating with people through what she wore. She would always ask designers when she was trying things on, 'What message am giving out when I wear this?' So you have her wearing colorful, beautiful things to children's hospitals, for example, because she knew that would be attractive to children. She was good at making herself approachable through clothing."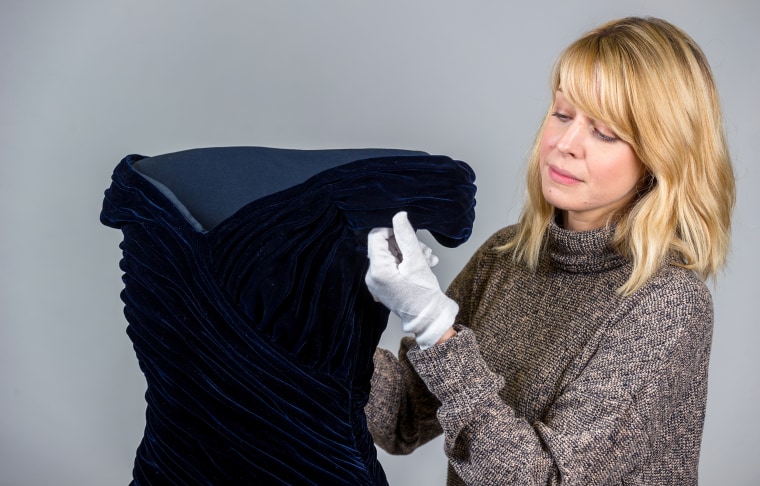 RELATED: Prince Harry reveals he regrets not speaking about Princess Diana's death
A garden will also be planned for spring and summer in tribute to Princess Diana, who often admired the palace's Sunken Garden while she lived there and stopped by to chat with the gardeners. The garden will include "flowers and foliage inspired by memories of the princess's life, image and style," such as tulips and white roses, according to the Historical Royal Palaces website.
Princess Diana, who would be 55, died in a car crash in 1997. She left behind two sons, Prince William and Prince Harry.
This article was originally published on Nov. 20, 2016 on TODAY.com.