Princess Diana's iconic black sheep sweater from the 1980s is back — thanks to a collaboration with the original designers.
"Demand for the sweaters has been unbelievable. We literally can't make them fast enough," Jack Carlson, founder of Rowing Blazers, told TODAY via email.
Carlson's New York City-based fashion brand worked with the sweater's original designers, Joanna Osborne and Sally Muir, to release the 2020 reissue under the Warm & Wonderful x Rowing Blazers label.
The red sweater — or jumper, as the British call it — depicts white sheep in neat rows with the exception of one standout black sheep. The late Princess of Wales was photographed wearing the sweater at two polo matches in the 1980s alongside her husband at the time, Prince Charles.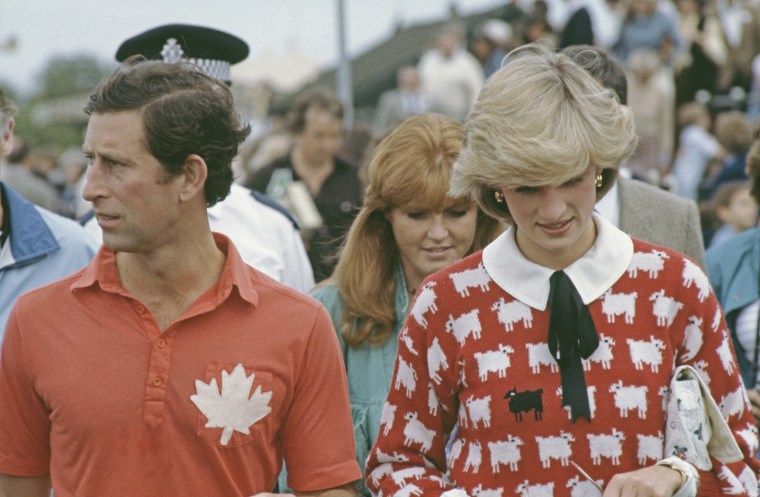 Osborne, who spoke with TODAY by telephone from her home in Brighton, England, reminisced about the "amazing" moment she and Muir, her design partner, first saw the Princess of Wales wearing the sweater.
"We had no idea she had one. I got up on a Sunday morning and went to the news agent and found our jumper all over the front pages," Osborne said. "We were astounded and amazed! And then of course because it was 1981, we were very young, we didn't know how to capitalize or what to do with it. It took two or three weeks for people to realize it was our jumper and then we were absolutely swamped."
Osborne said she never met Princess Diana or directly corresponded with her. She's not positive, but said they believe Diana may have received the now iconic sweater as a gift from the mother of one of the page boys at her wedding.
Warm & Wonderful later received a note from Buckingham Palace noting the sweater had been damaged and asking if they could repair it.
"She damaged the jumper and we like to think it was because of her very large ring," Osborne said. Instead of fixing it, they sent Diana a new sweater, which had a slightly different placement of the black sheep, according to Osborne.
The timing for the reissue couldn't be more perfect with season four of Netflix's "The Crown" launching earlier this month. Emma Corrin, who plays Diana in the new season, wears a vintage Warm & Wonderful sweater on the series, re-creating the royal's famous casual look.
Carlson said the release date wasn't intentional.
"We didn't plan for the release of these sweaters to coincide with the new season of 'The Crown' or anything like that, but it's certainly put it into the spotlight," Carlson said.
Founded in 2017, Rowing Blazers mixes preppy looks with comfortable streetwear. Carlson said his mom had an original Warm & Wonderful sheep sweater when he was a child, and he has "been wanting to bring it back for years."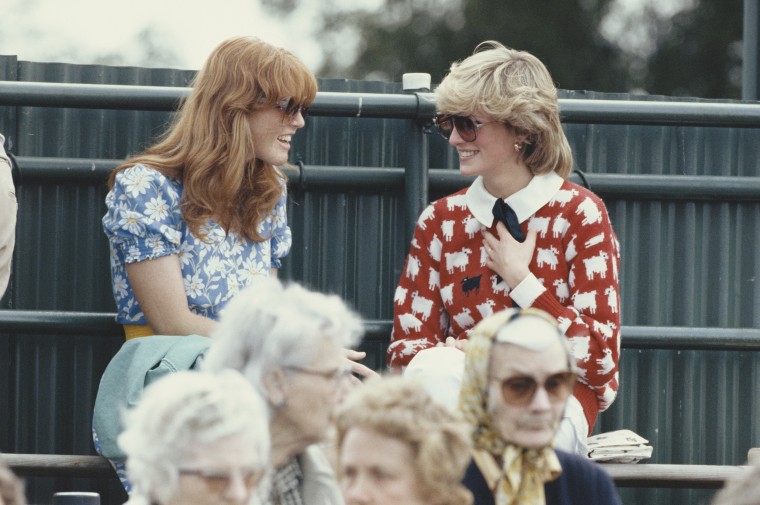 The designer said he first reached out to Osborne and Muir nearly two years ago. "To my delight, they were keen to work together on a reissue," he said. "So many designers have copied this design over the years since Diana first wore the sweater in 1980, but amazingly none of those designers had ever thought to collaborate with or give credit to the original designers until now."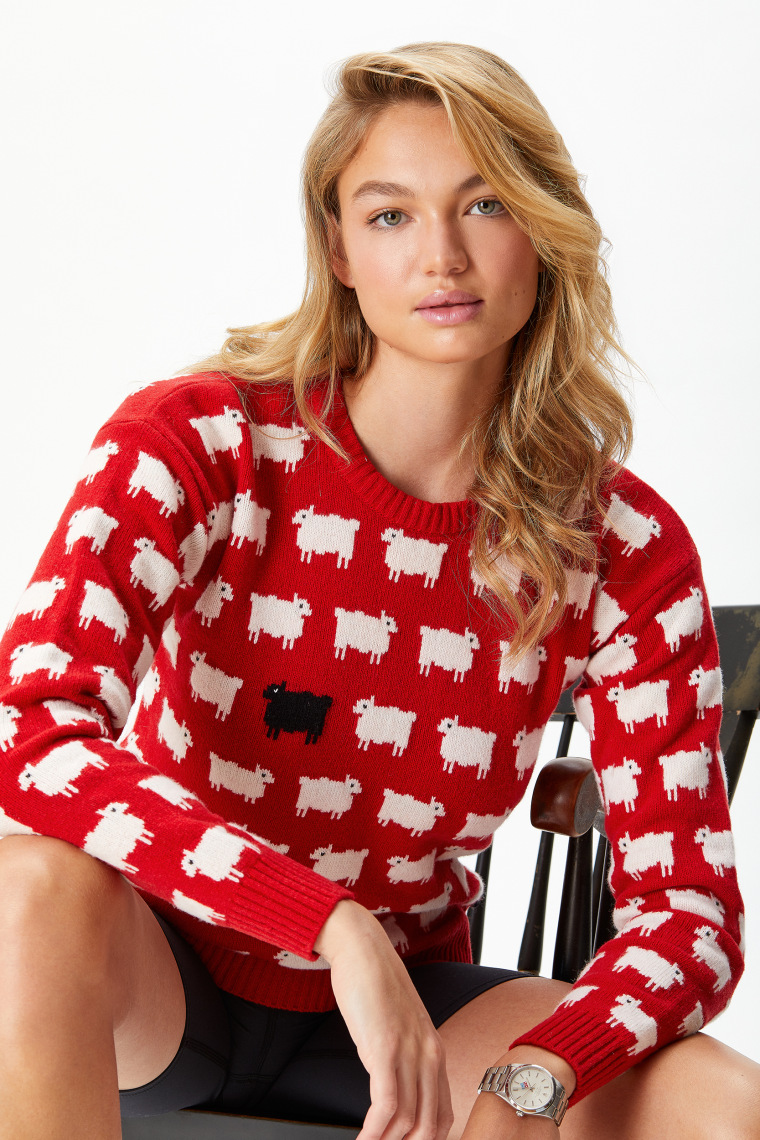 The original sweater was created in 1970 and hasn't been produced since 1994. Osborne said she's thrilled to bring it back.
"I think it's fantastic to see a whole new generation of people. It was 40 years ago and it is just lovely to see it really, really enjoyed," she said. "Diana is an enduring figure. She has never gone away."
The $295 sweater is available for preorder on the Rowing Blazers website, but it won't be available in time for the holidays.
Current orders will be delivered in February and March 2021. Each sweater will be made to order and takes six hours to create, according to the website.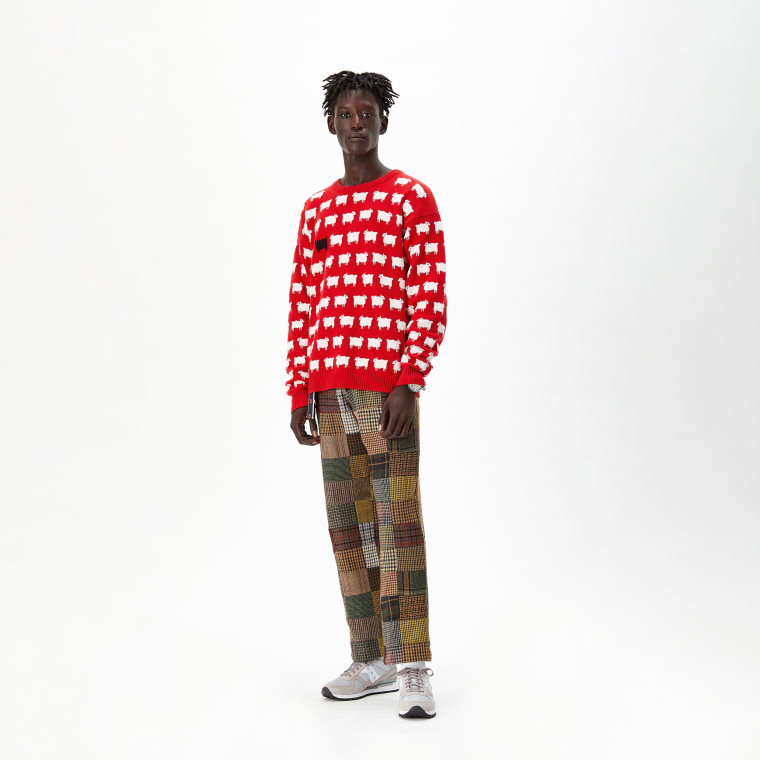 "I've been working on this for years, and the timing just kind of worked out. There's a sort of zeitgeist right now, but I don't think Diana's ever left the public imagination — and this is one of her most iconic looks," Carlson said. "It's also just a fun, cheeky, nostalgia-inducing sweater designed by two supercool women. It was such an honor to work with them and bring it back for the first time since the '90s."