Recycling runs in this family!
Catherine, the Duchess of Cambridge, has been known to wear coats and dresses more than once, and she's not the only royal family member to give her favorite outfits a second (or third) moment in the spotlight.
Princess Anne, who is Prince William's aunt, recently stepped out in a cream and navy coat for the 2018 Commonwealth Day service at Westminster Abbey.
Back in 1985, she wore the same coat to the Epsom Derby, though she accessorized it then with a white pillbox hat.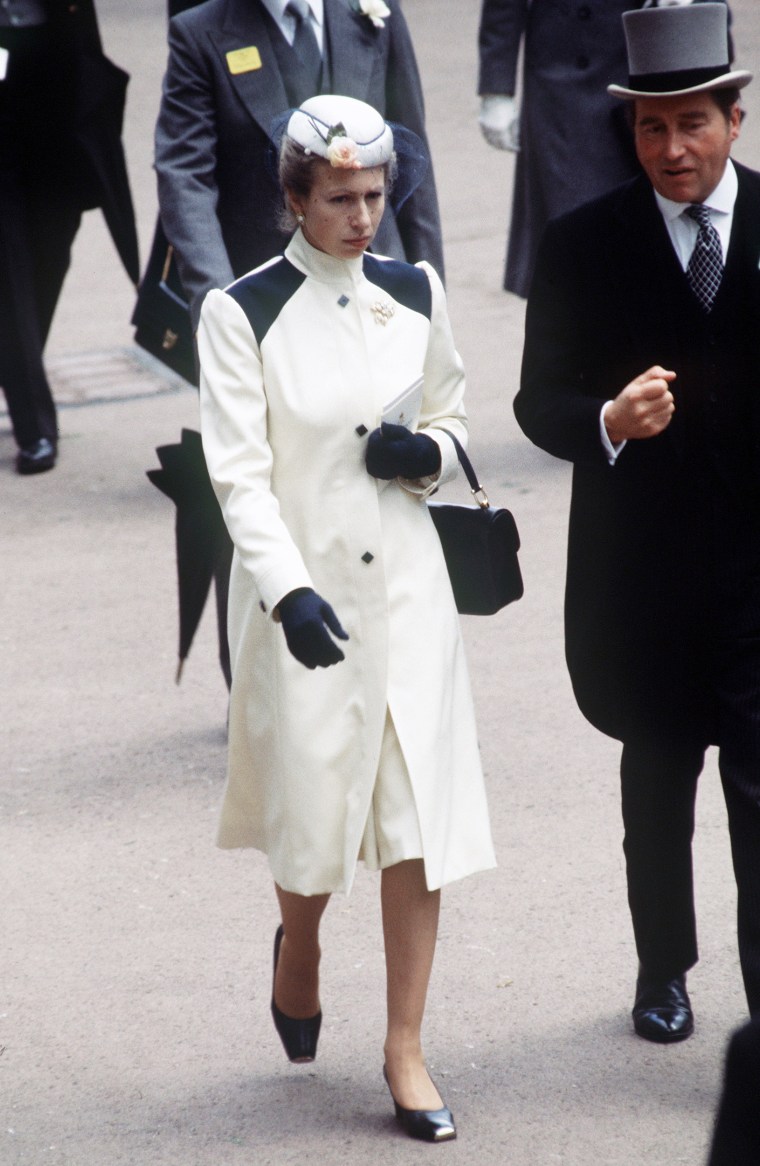 For her March 12 Commonwealth Day appearance, Anne may have chosen the navy-accented cream coat to coordinate with fellow attendees Kate and Meghan Markle, who also wore subdued white and navy ensembles.
When it comes to repurposing styles, Anne is a pro. She's often spotted in outfits she first wore years ago to official events.
One of her go-to pieces is this belted lilac coat, which she has worn multiple times over the decades, including in 1983 with a matching lavender hat, and again in 2001 with a black hat and coordinating boots.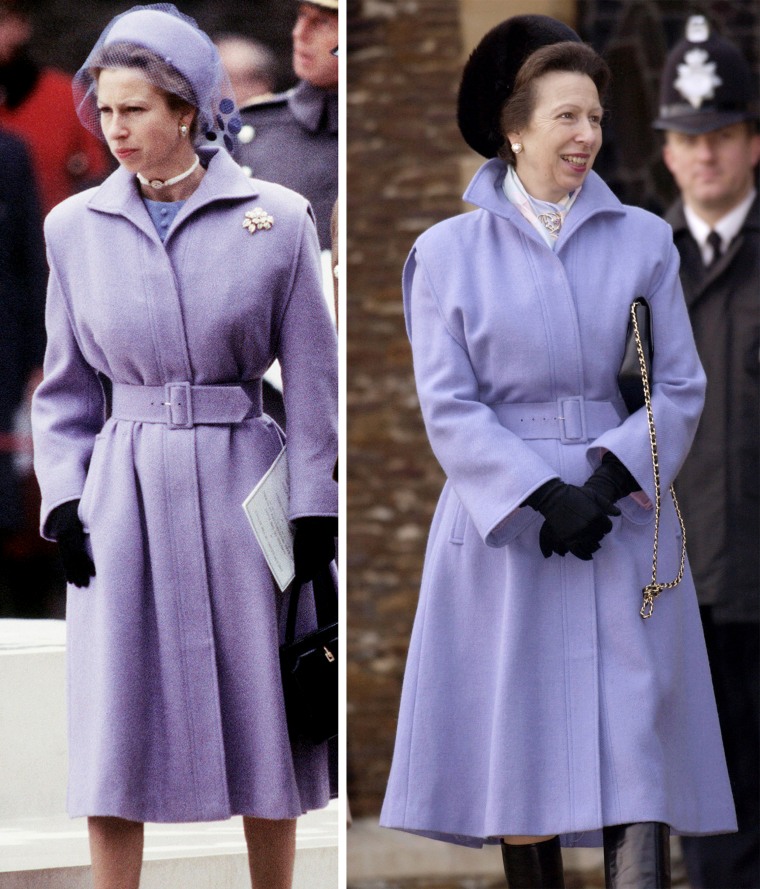 The princess is also clearly a fan of this vibrant turquoise ensemble, which she wore to Prince Charles' wedding to Camilla Parker Bowles in 2005. She wore the same bright coatdress, this time paired with a different hat and brooch, to a garden party honoring ex-servicemen and women in 2013.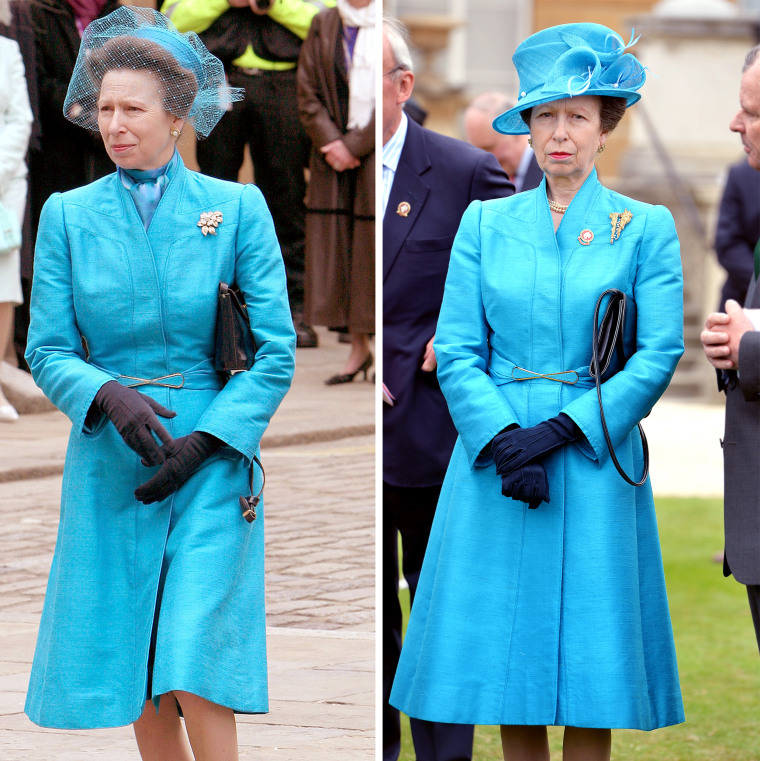 In 2015, the princess also dressed in the same mustard jacket she originally wore in 1980 when she watched the Trooping of the Color from the balcony of Buckingham Palace.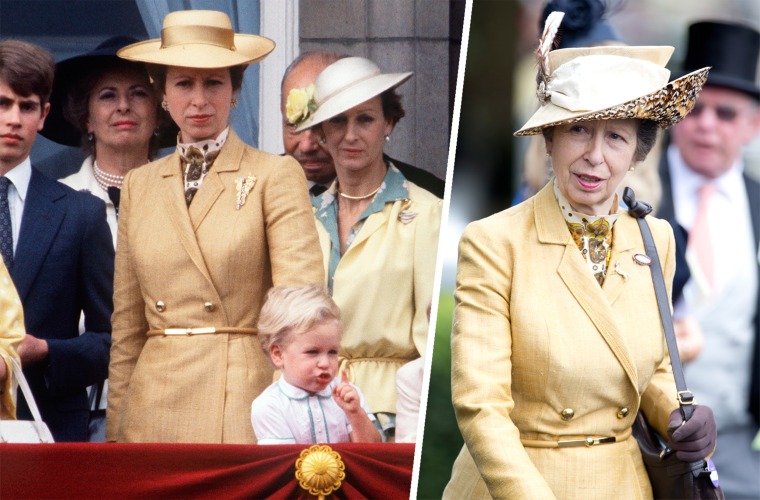 And while the main focus may have been on Princess Diana and the Duchess of York in this 1987 photo, Anne, stealth style icon, was wearing a peach and white ensemble that has stood the test of time.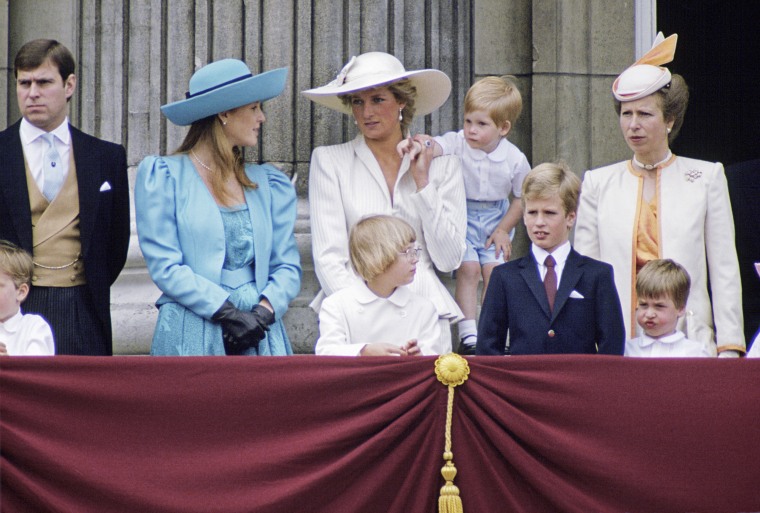 She wore the same outfit nearly 30 years later to an event at London's Royal Albert Hall in 2015.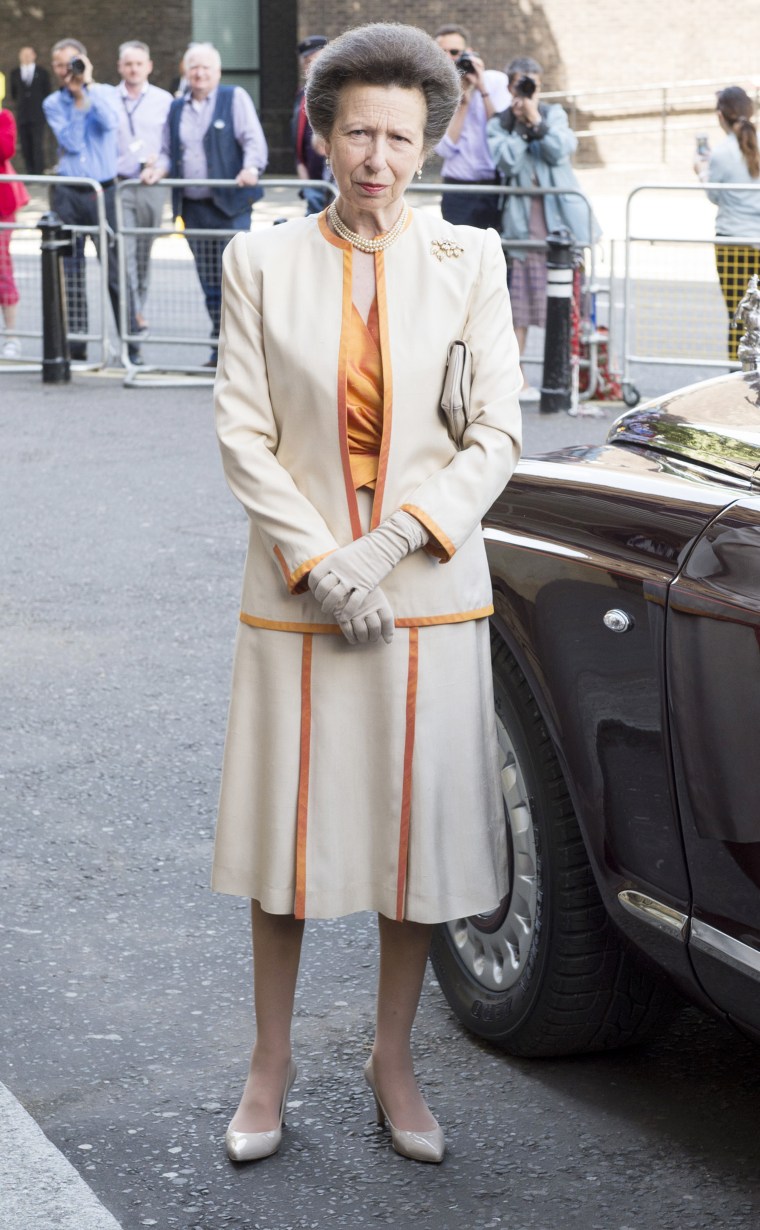 The princess has obviously mastered the art of taking old favorites and making them new again. After all, if you love an outfit, why wear it only once?