Meghan, the Duchess of Sussex, appeared calm and composed as she hosted an event for her first charitable project as a royal on Thursday. But there was one hair-raising moment for her amid the celebration on the grounds of Kensington Palace.
Literally.
As the duchess spoke to those gathered outside the tent where she celebrated the launch of "Together: Our Community Cookbook," a gust of wind sent her long locks swirling upward — and right toward the face of husband Prince Harry.
Video from the event reveals that the former Meghan Markle seemed oblivious to her sudden wind-swept look, at least at first, as her attention remained on the women of the Hubb Community Kitchen, whose recipes fill the cookbook and who were on hand to prepare some of those meals at the event.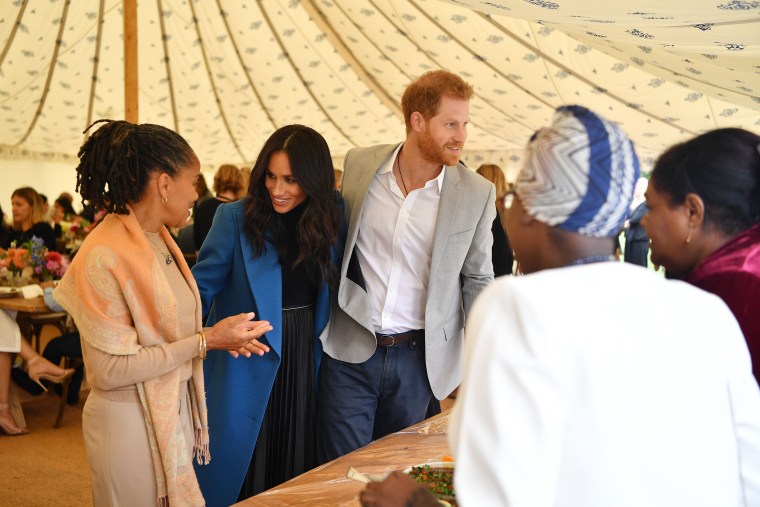 But standing just behind the duchess, Prince Harry couldn't help but notice.
First he tried to blow her hair back in place before going with another approach — a pat-and-flatten maneuver. Just as the duchess realized what was happening, Prince Harry used both his hands to smooth her hair down.
She repaid the sweet gesture with a smile before giving her hair an effortless twist to the side that left it looking as though the London winds had never disturbed a single strand.