In honor of Prince George's first birthday on July 22, we rounded up a few of his cutest looks and found budget versions for your little prince. 
So just why is the littlest royal such a trendsetter? "I think its partly because Prince George's parents are so likable and so relatable — yes, they're royals, but they seem to be genuinely in love, family-oriented and down-to-earth," says Dianna Baros, creator of fashion blog The Budget Babe, whose own son was born just a few weeks apart from the tot. "They're a young, cool couple, so naturally we're eager to see how they dress their little one." 
And his favorite looks also reflect what's happening in kids' fashion more broadly: "There's a trend in children's style to dress babies in mini versions of 'grownup clothes,' little button-downs, polos, cardigans cargo pants in sophisticated neutrals like grays, white, blues and reds, as opposed to pastels, brights or neons." Prince George is at the forefront of this mini-me trend — and generally sports a classic color palette like his famous mum.  
Periwinkle polo and bright blue shorts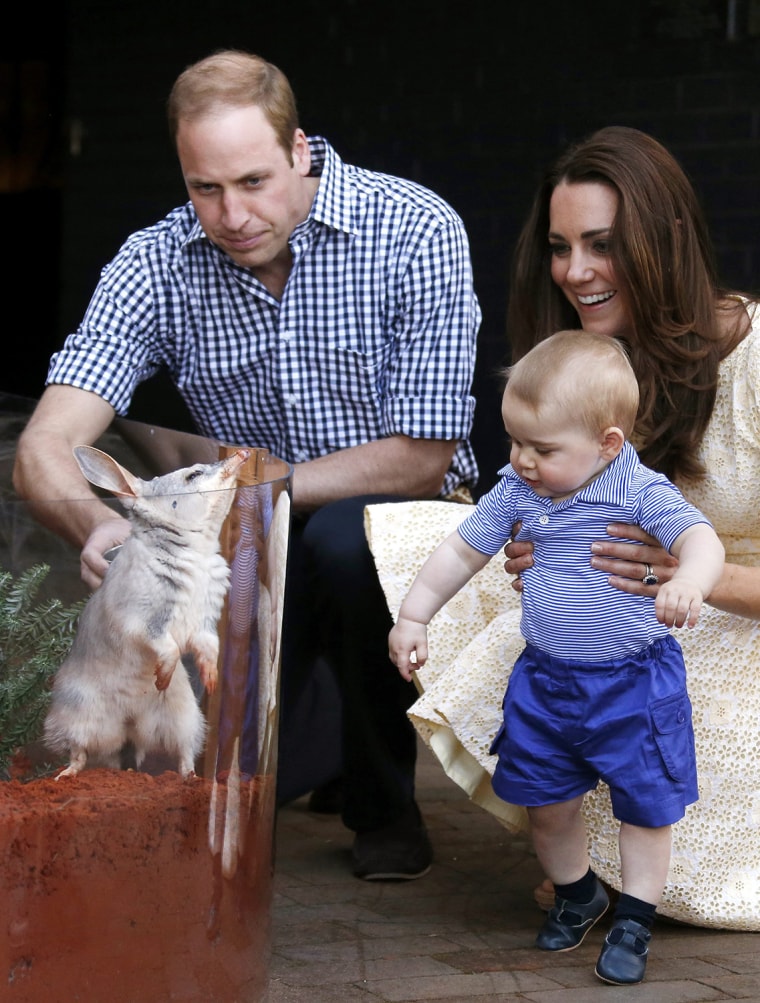 The young prince works the tonal trend in a periwinkle polo and bright blue shorts. Our affordable Target-plus-Old Navy ensemble is just as comfy and cute, perfect for a summer trip to the zoo!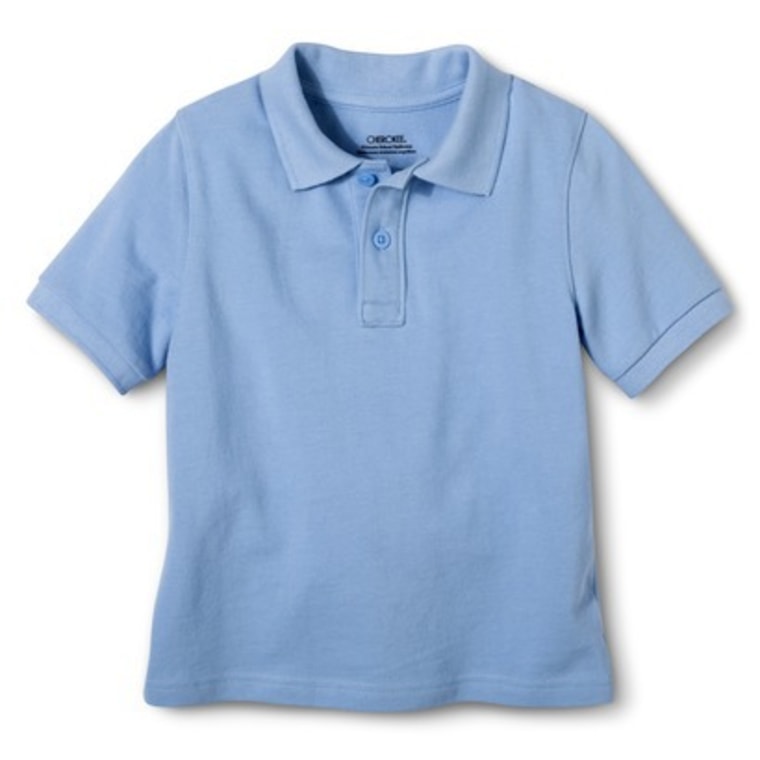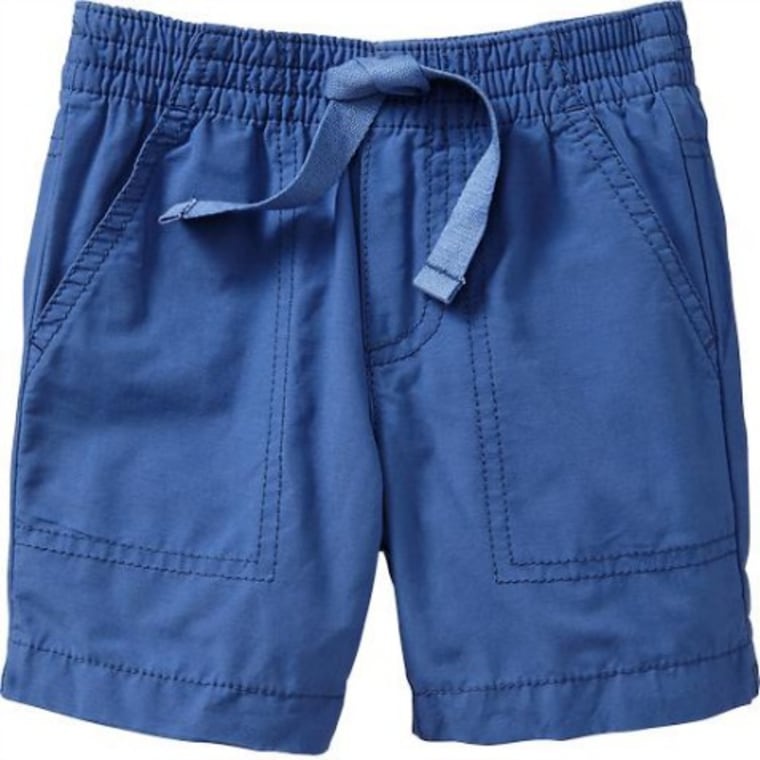 To buy: Cherokee pique polo, $7.99, target.com, and Old Navy pull-on poplin shorts for baby, $9.99, oldnavy.com

Seaworthy shortalls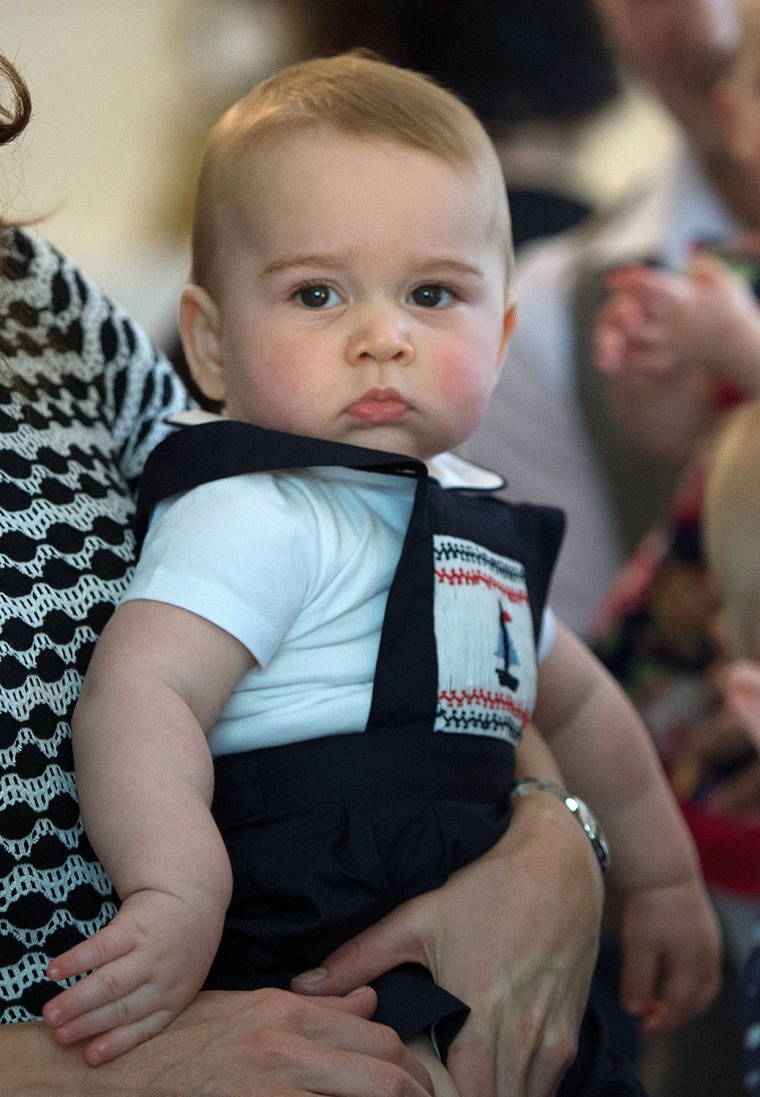 Did the ubiquitous overalls trend start with Prince George? We're not sure — but it's clear that the tot, seen here on Father's Day, wears the look well. His red stripe shortalls are sold out, but our look-alikes are still available and cost less than half the price.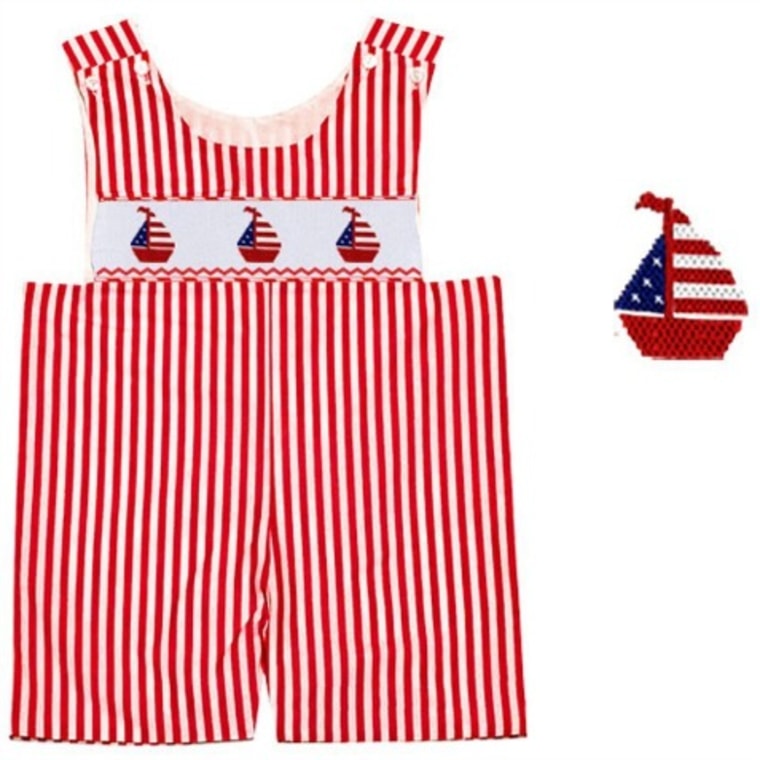 To buy: Dana Kids smocked shortall, $27, amazon.com
(Determined to snap up the real thing? While the overalls aren't in stock, Spanish brand Neck & Neck still has Bermuda shorts in the same fabric in stock, on sale no less, for $25.29!)
Red sweater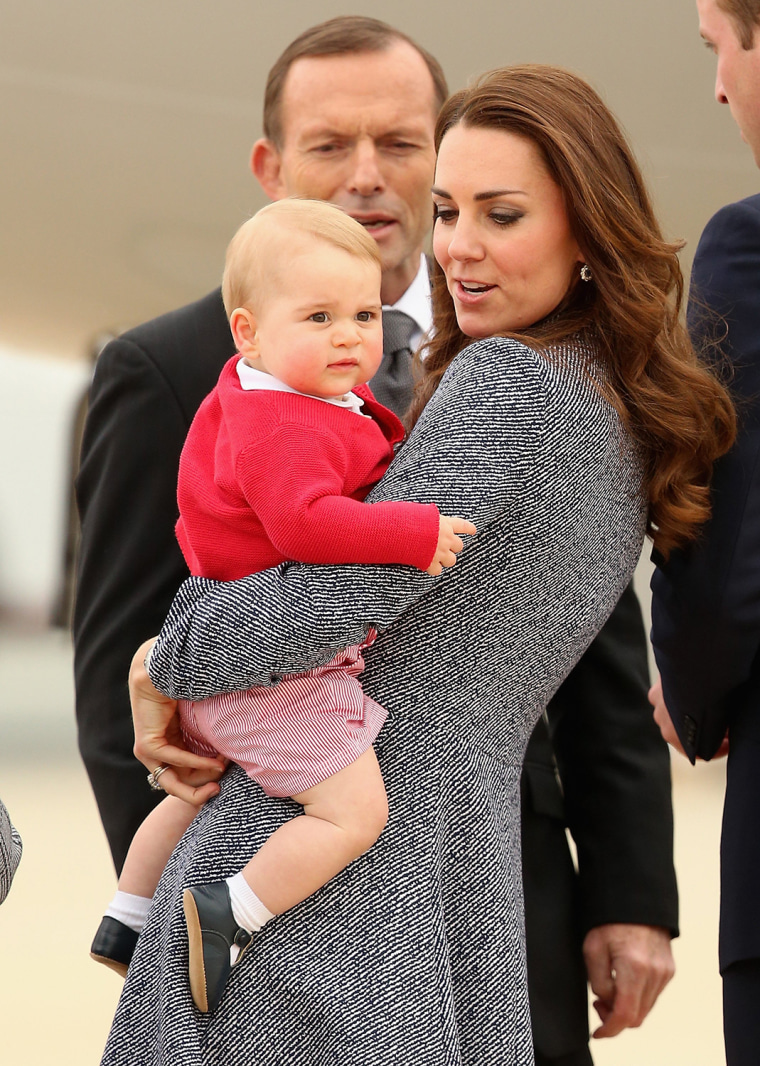 No cartoon embellishments or funny slogans for George! He prefers timeless pieces like this bright red sweater (excuse us, jumper.)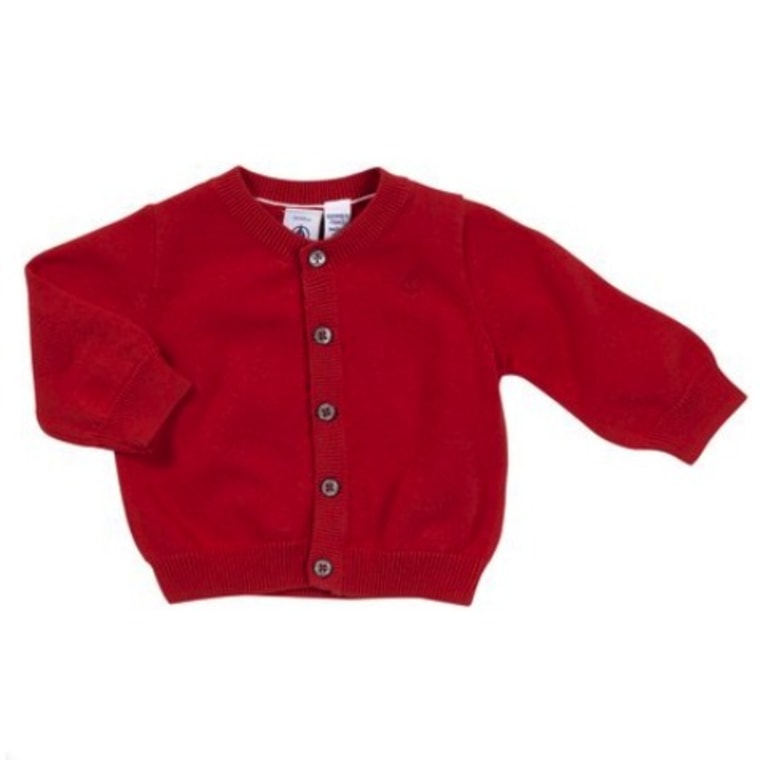 To buy: Petit Bateau, $31.35, diapers.com
Tip! Find more adorable baby (and mommy-to-be) inspiration on The Budget Babe's Pinterest board!

Adorable overalls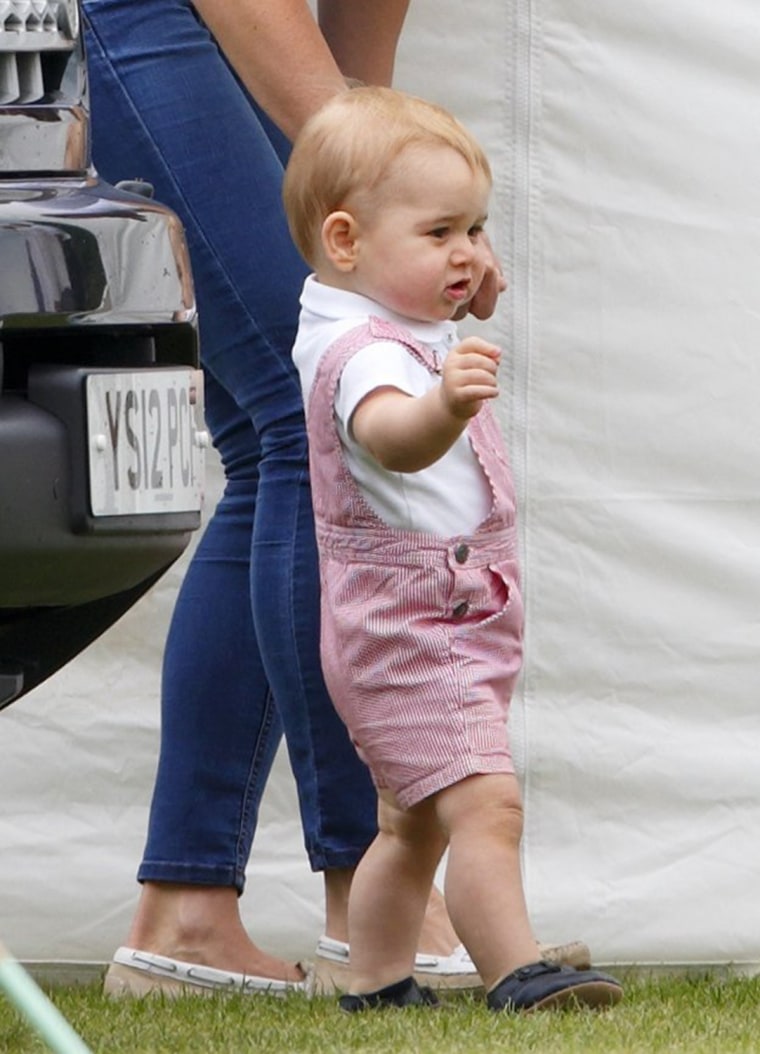 He's destined to be a skilled mariner like his dad (and even has his own mini dinghy!), so these sailboat-themed overalls are a natural choice for George. Our pick has a similar crisp navy color and seaworthy details.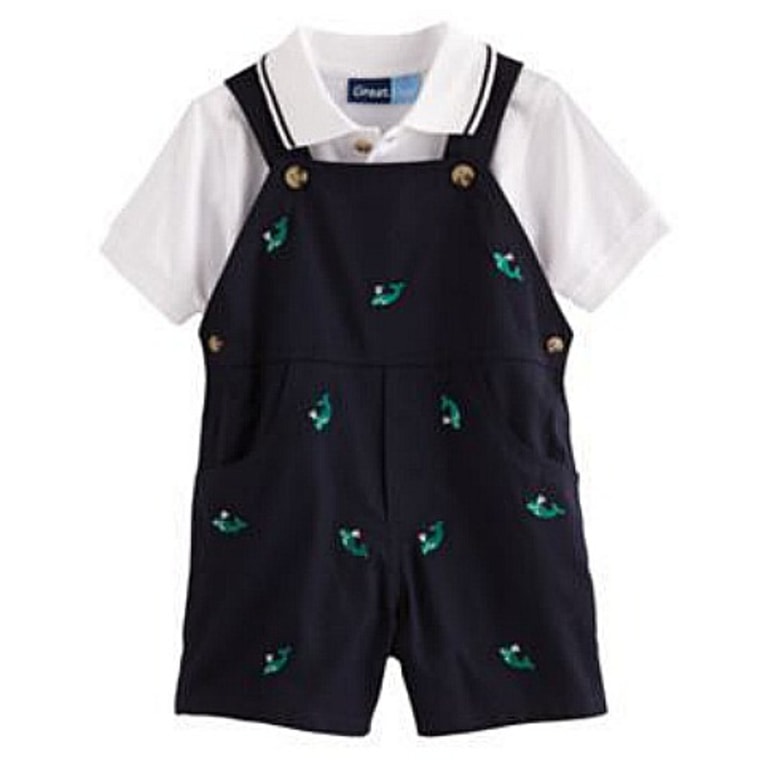 To buy: Great Guy shortalls set, $19, kohls.com
Ivory christening gown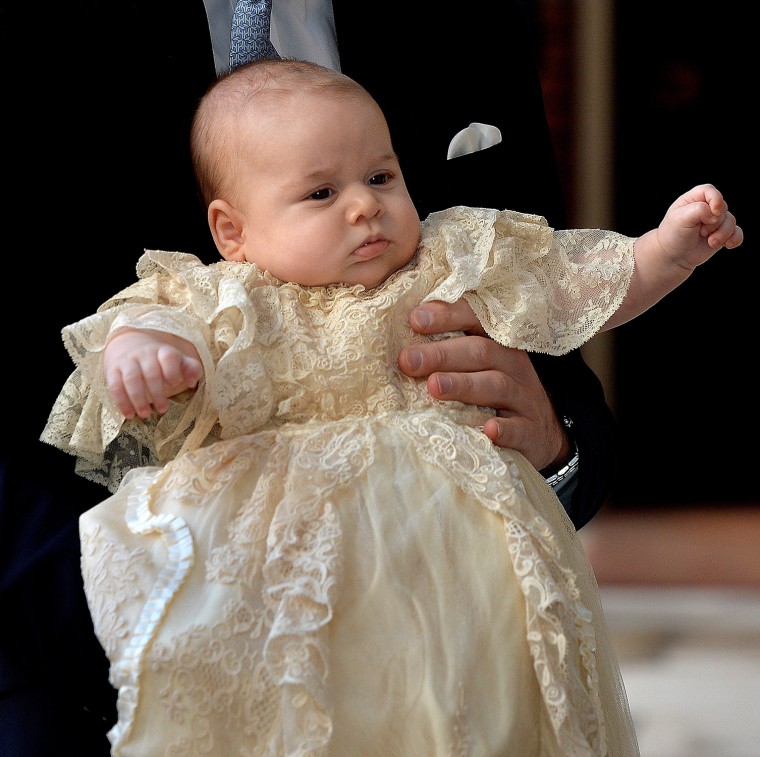 Move over blinding white, Prince George has decreed that antique-y shades of ecru and ivory are the new christening standard. If you don't have an heirloom gown in your family (his was a replica of an 172-year-old garment worn by more than 30 blue-blooded babies!), we suggest this streamlined christening romper, sewn from ivory silk with delicate smocking detail.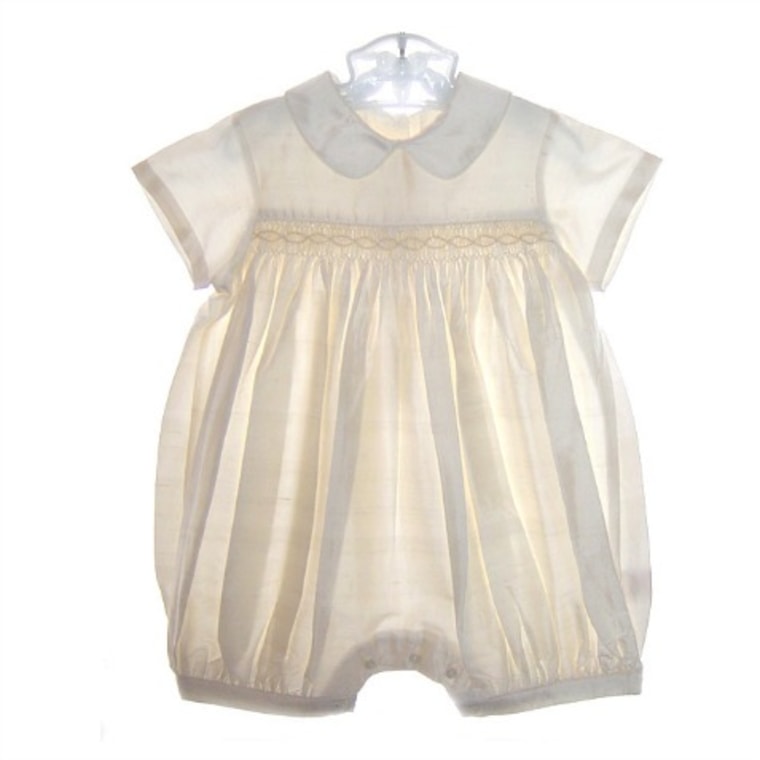 To buy: Ivory smocked silk romper, $50, grammies-attic.com
Cream cardie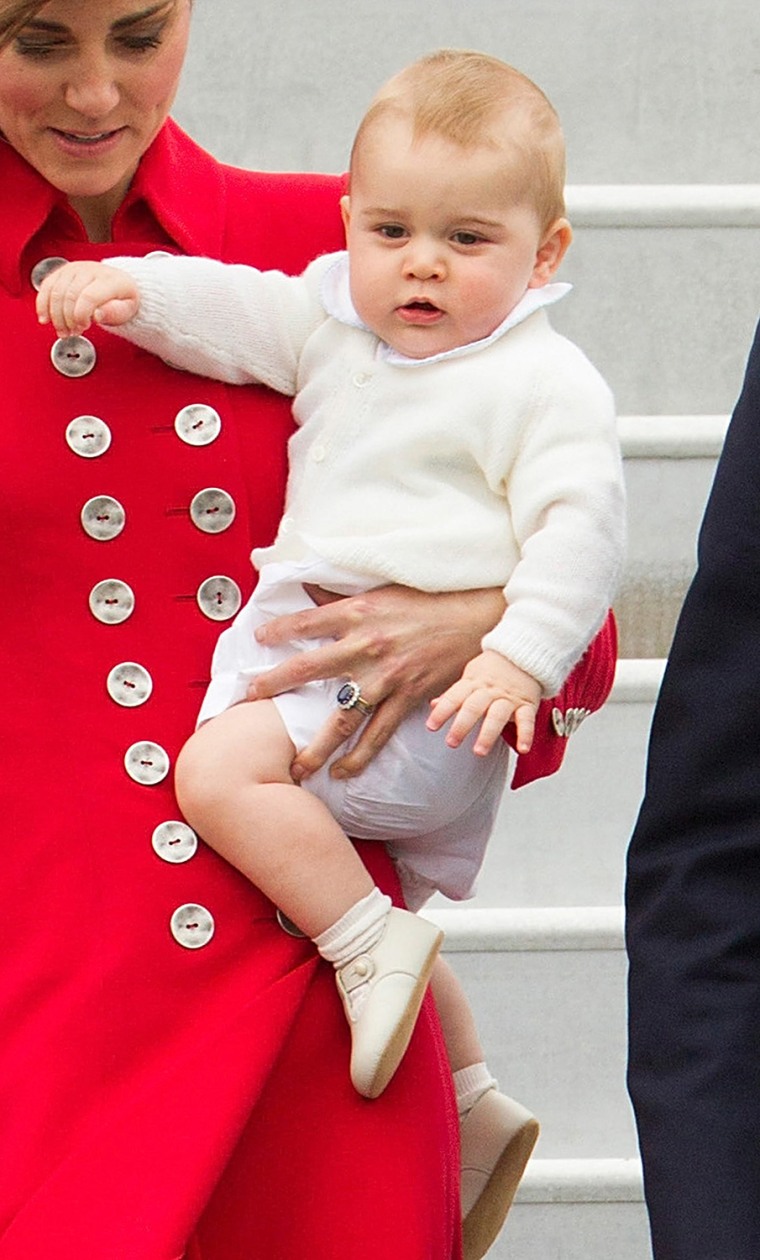 The dapper baby smartly let his collar peek out from his pristine, buttoned-up cardigan. Our pick is just as touchable soft and it's machine washable, for those of us without a laundress on demand.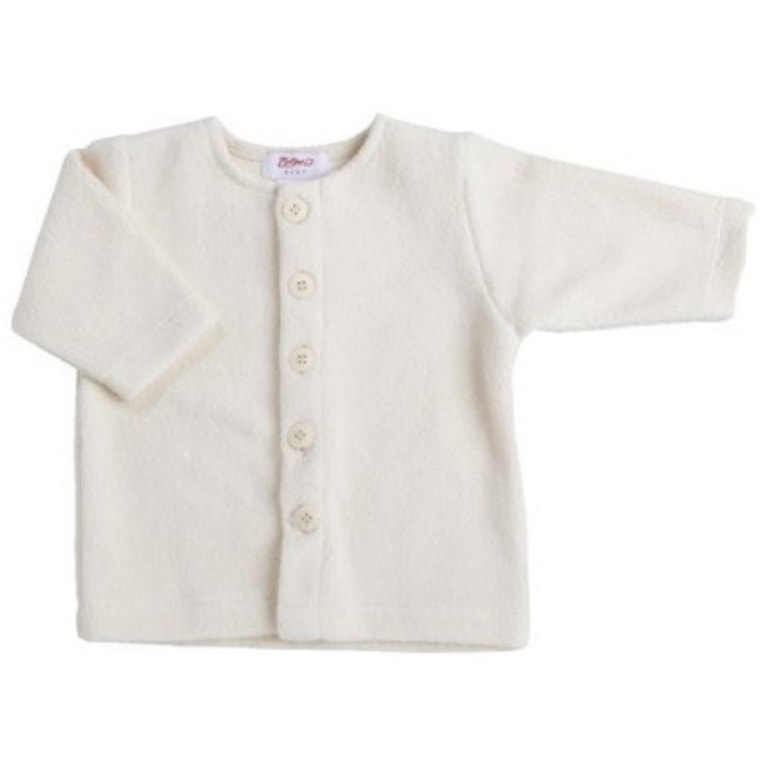 To buy: Zutano fleece button-up, $26.50, diapers.com