Style statement or silly custom?
The purple silk tunic donned by President Obama and other world leaders at the Asia-Pacific Economic Cooperation summit in Beijing has drawn snickers about the group being beamed down from a Star Trek episode.
But those eggplant tunics are actually a tradition that has lived long and prospered as a sign of unity. 

Each year, the APEC host provides an outfit for guests that reflects its country. The tradition began in 1993, when President Bill Clinton provided bomber jackets to each world leader in attendance.
Since then, the attire has included ponchos, raincoats and batik shirts. Here's a look back at some of the more memorable APEC outfits: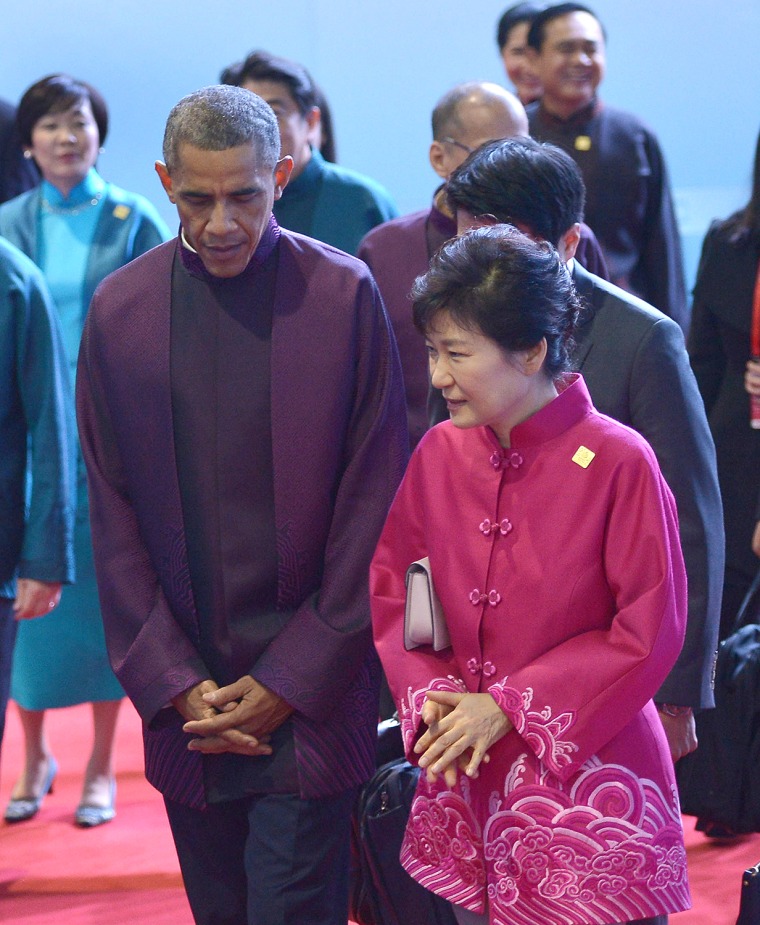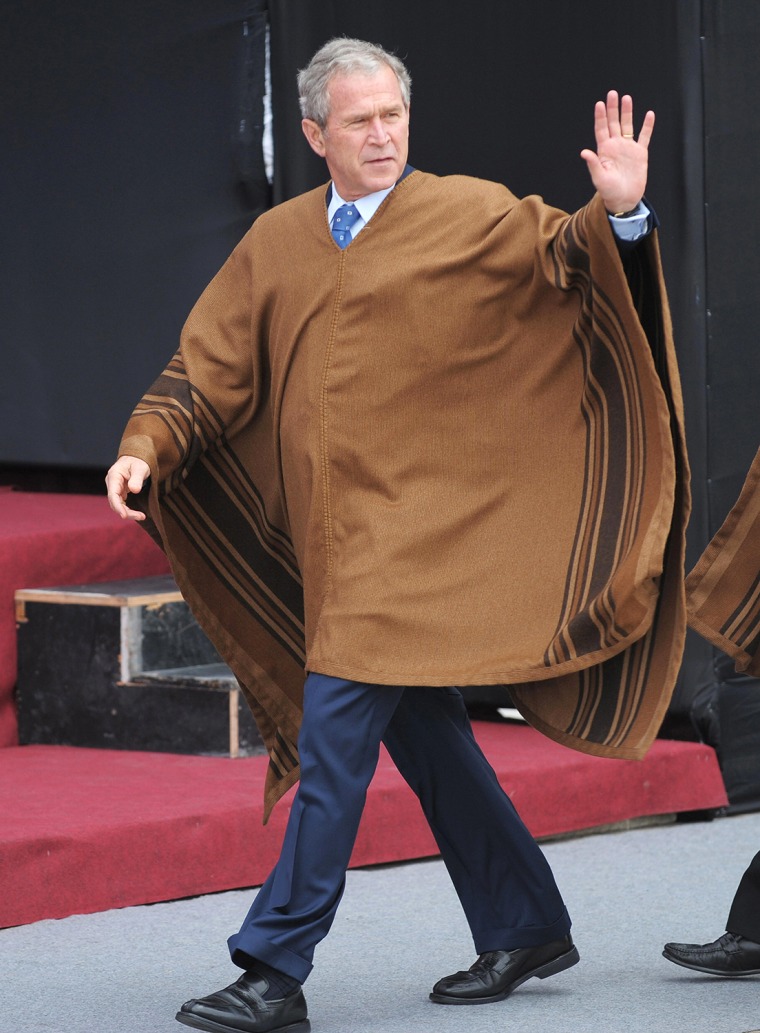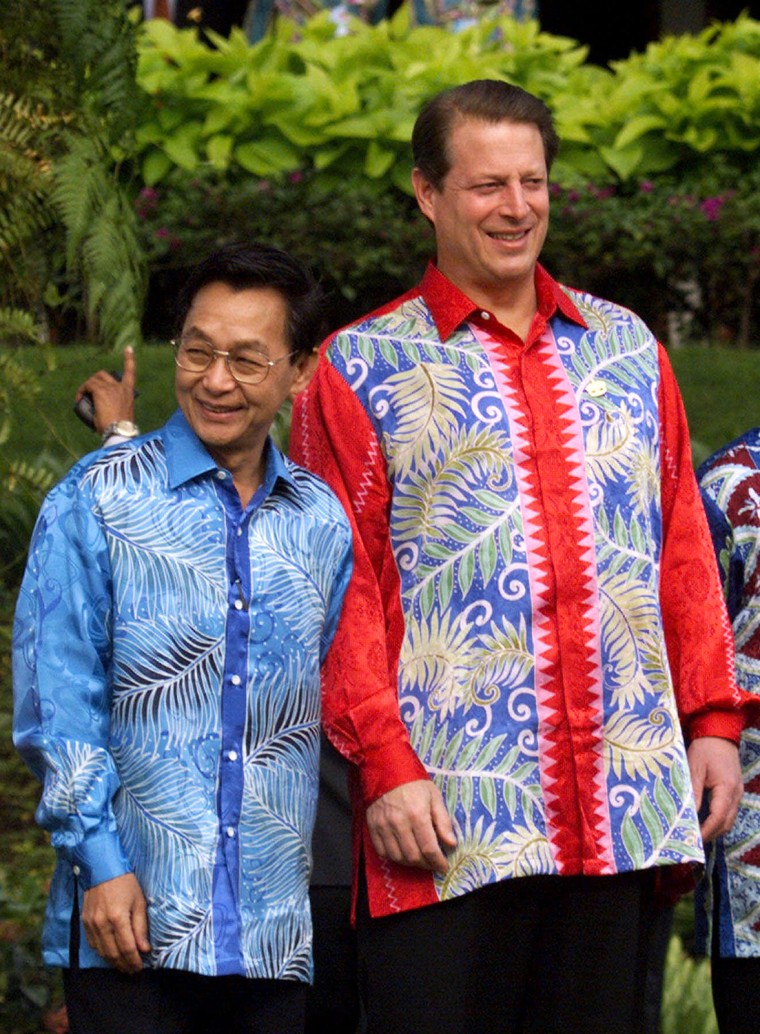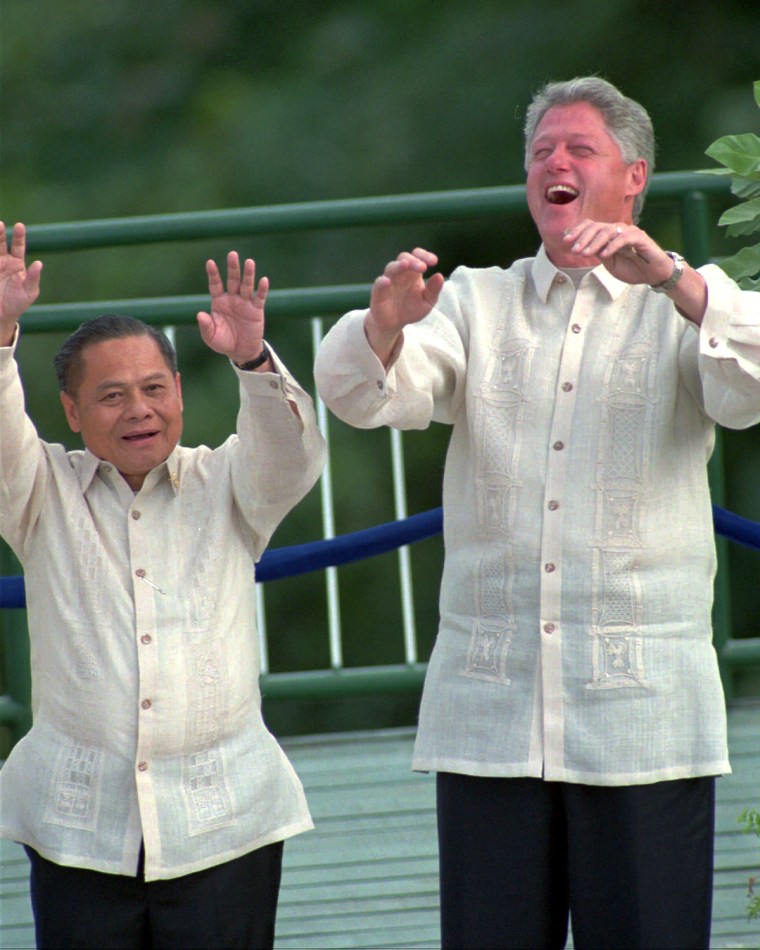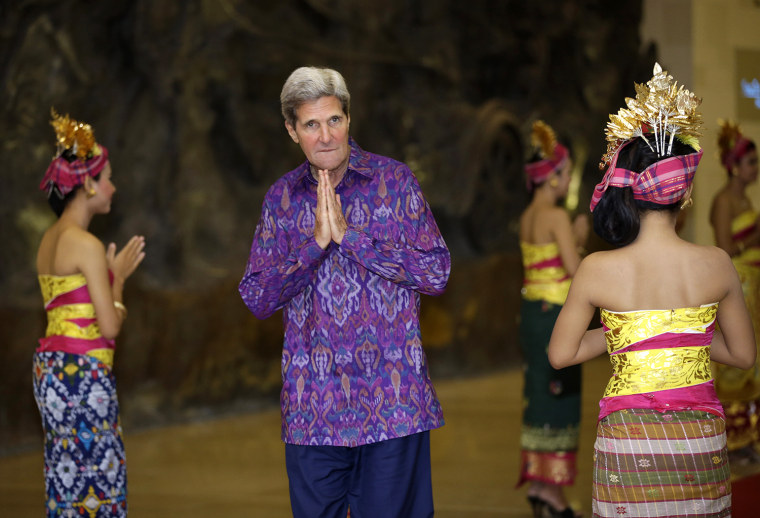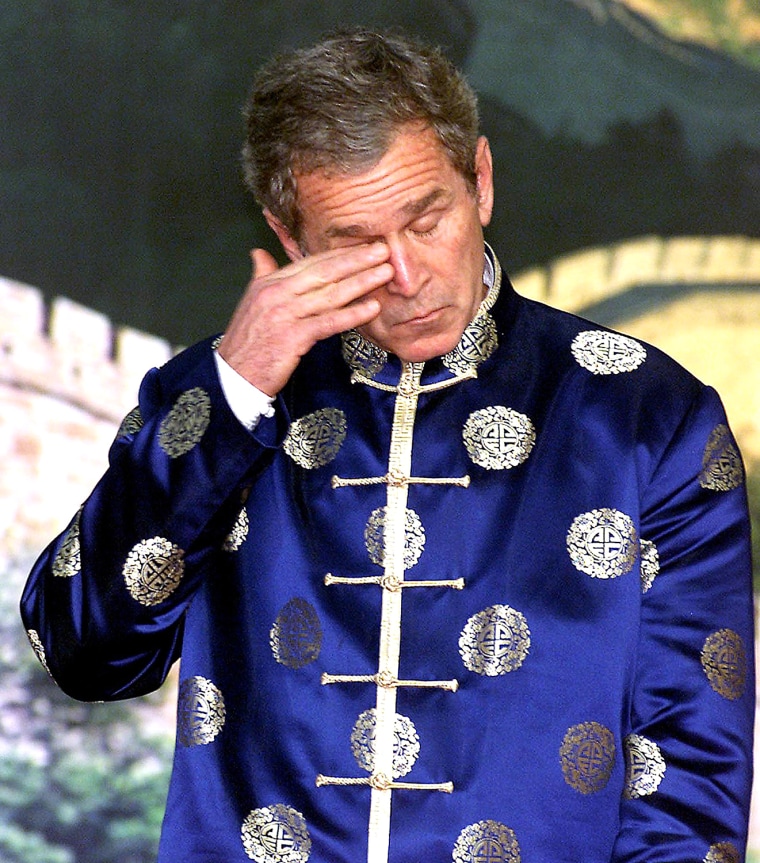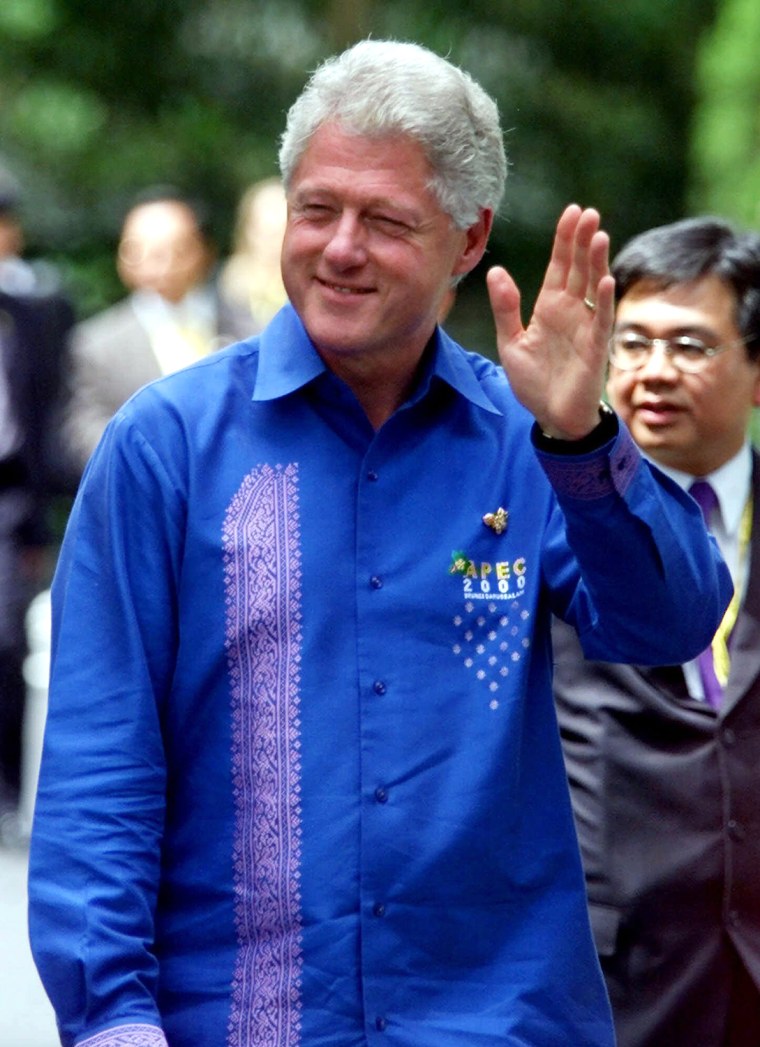 Follow TODAY.com writer Eun Kyung Kim on Twitter.