President Obama is facing criticism for his administration's handling of two critical situations: ISIS militants and the growing unrest in Ukraine.
And also — for that tan suit.
Just minutes into a press conference Thursday where the president discussed important world issues, social media was ablaze with comments about his wardrobe choice.
But, as Dylan Dreyer so kindly pointed out in the Orange Room Friday morning, President Obama isn't alone in his love for light-hued suits. Al Roker, Willie Geist and Matt Lauer have all (recently!) sported the same.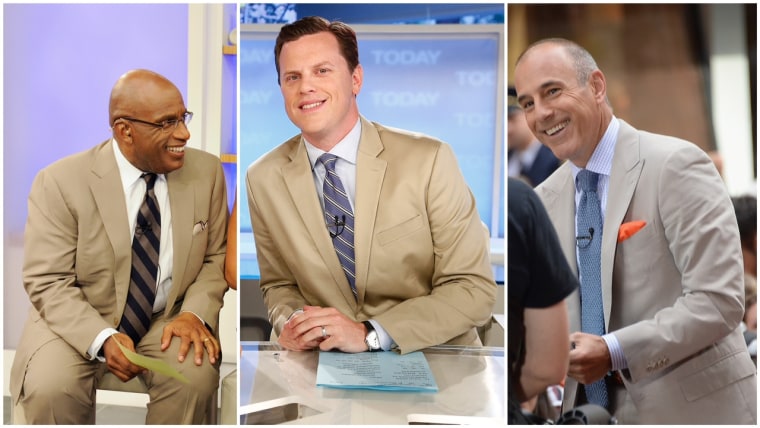 But the guys said the color may not have been the problem with the suit.
"We all think that it didn't fit the way some of his other suits fit," Matt said of the president's suit. "I don't think it was the tan that was the problem."
"You're going to like the way you look, I guarantee it," Al joked, referencing the Men's Warehouse commercials.
#TanSuit trended on Twitter after the press conference, and countless tan suit accounts were created. Here's what people had to say about the president's ensemble. 

What did you think of President Obama's suit Thursday? Let us know on Facebook and Twitter using #OrangeRoom.