Just days ago, we learned that Prince Harry and Meghan, Duchess of Sussex, are expecting their first child, and since then, photos of the proud parents-to-be have given royal watchers a glimpse of their happiness as they tour Australia.
But the latest photos from that tour given those watchers something else to see — a baby bump!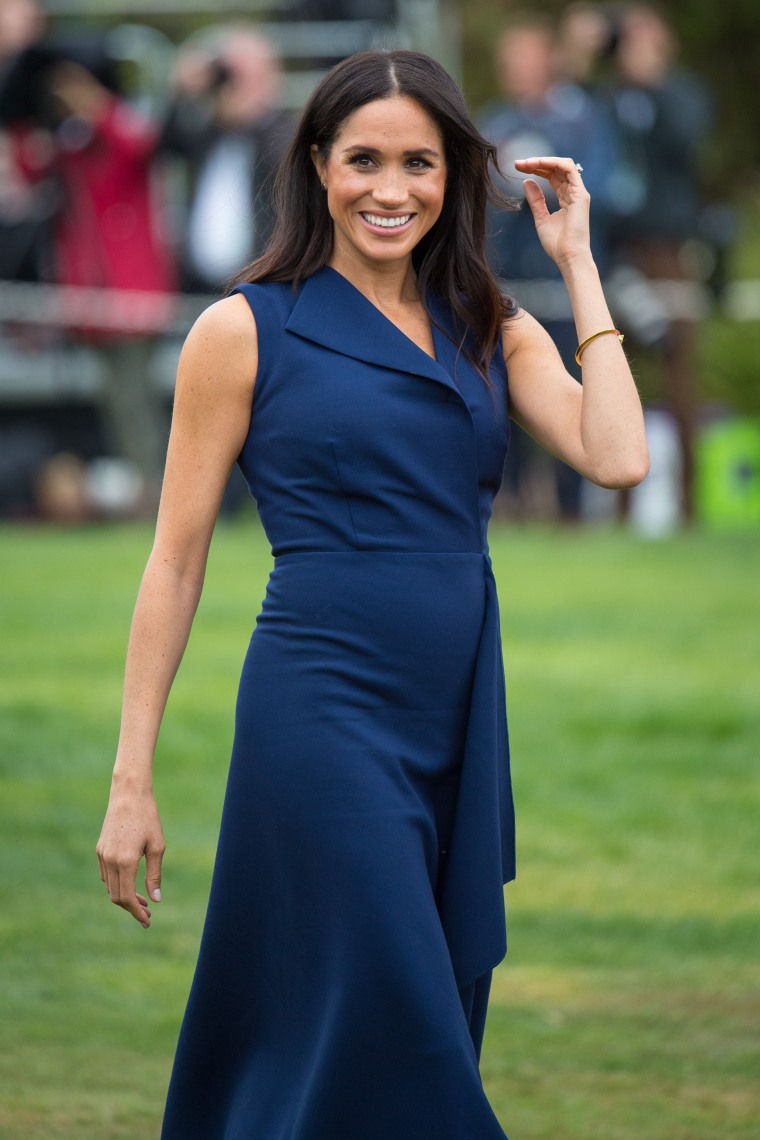 The former Meghan Markle stepped out in a form-fitting navy wrap dress from Australian designer Dion Lee on Thursday, and unlike other dresses she's worn during their excursion down under, this one highlighted a hint of her new bump.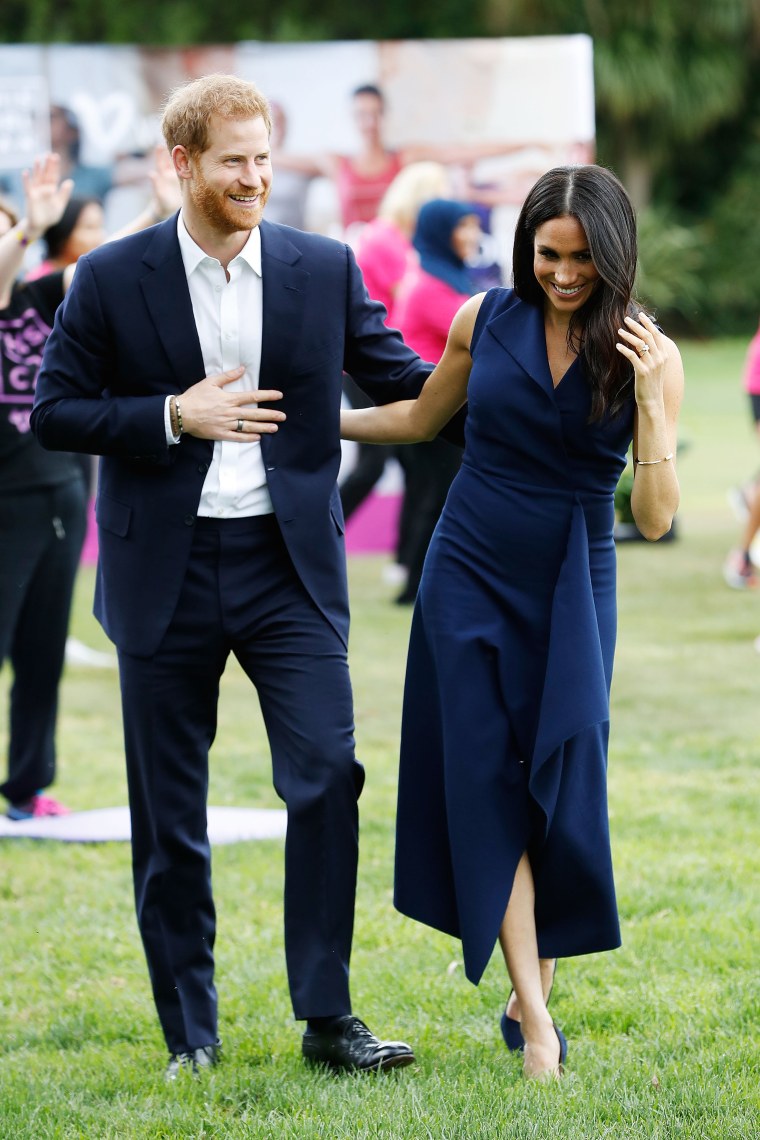 But that wasn't her only look of the day. Later she sported a Martin Grant trench coat and black Club Monaco dress with a row of buttons that ran up the side.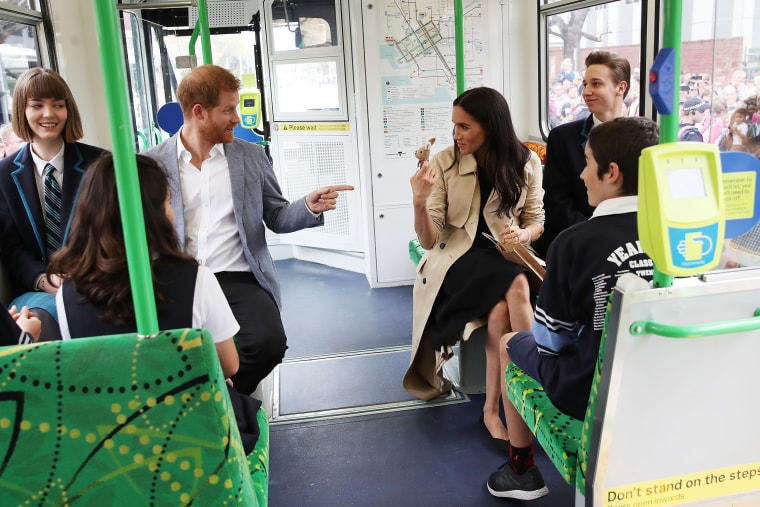 Of course, while visual evidence of the baby-on-the-way is thrilling for fans, the duchess had her sights set on the tasks at hand Thursday.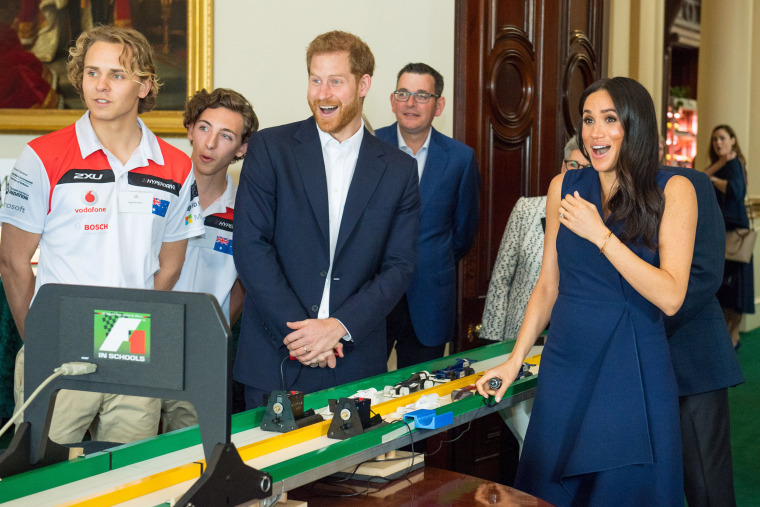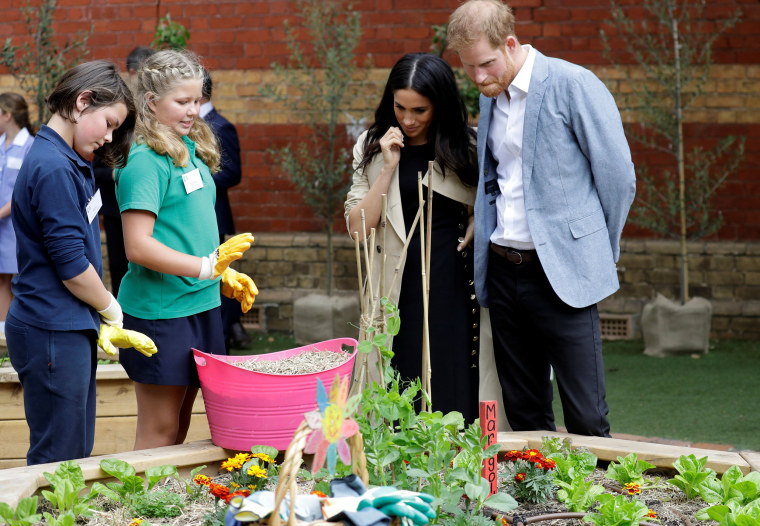 After all, she and her prince were hard at work attending royal engagements, including a couple of school visits, a beach-side stop to meet a team of surf-rescue life guards, a quick lesson in Australian rules football and, as always, a few stops to greet huge groups of well-wishers along the way.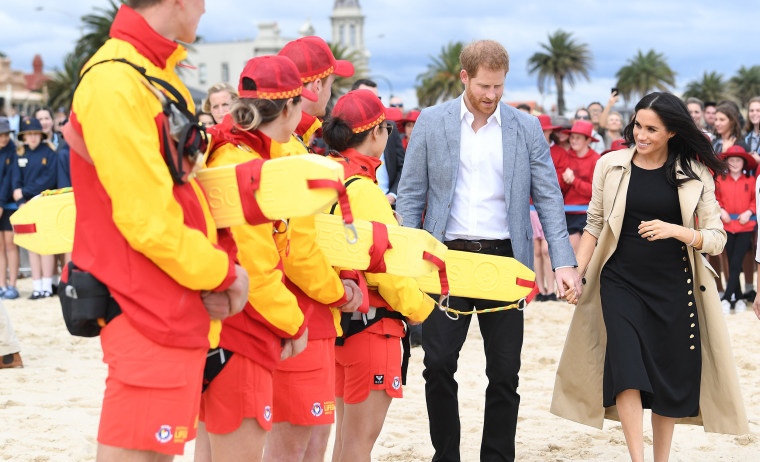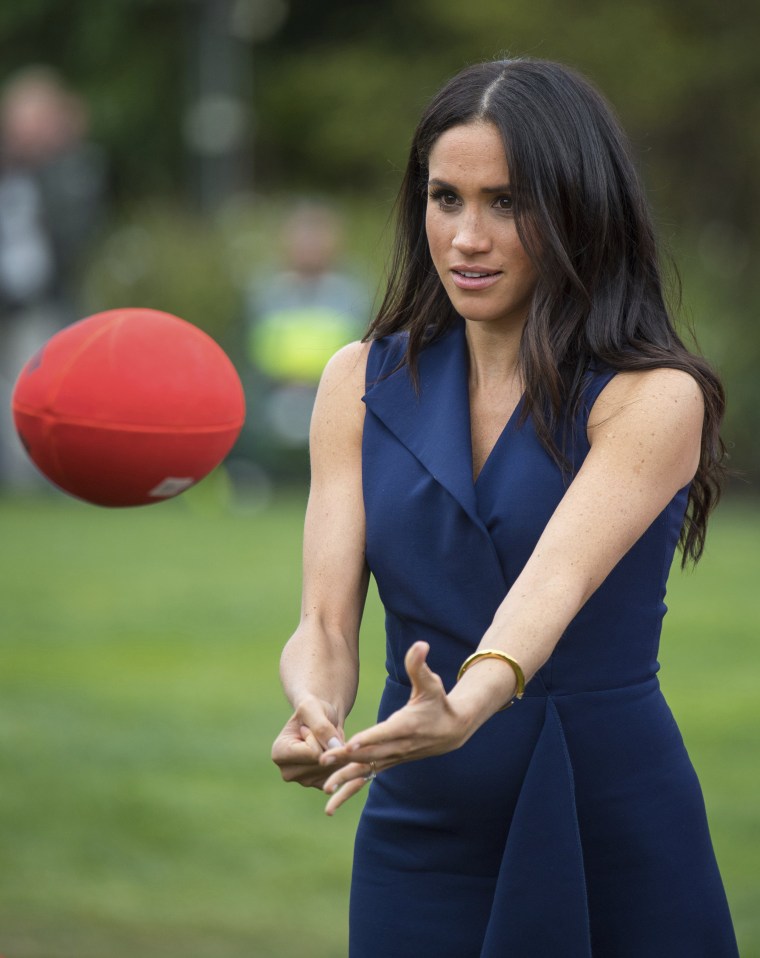 It was at one of those meet-and-greets that the Duke of Sussex unintentionally stirred up some baby talk of his own.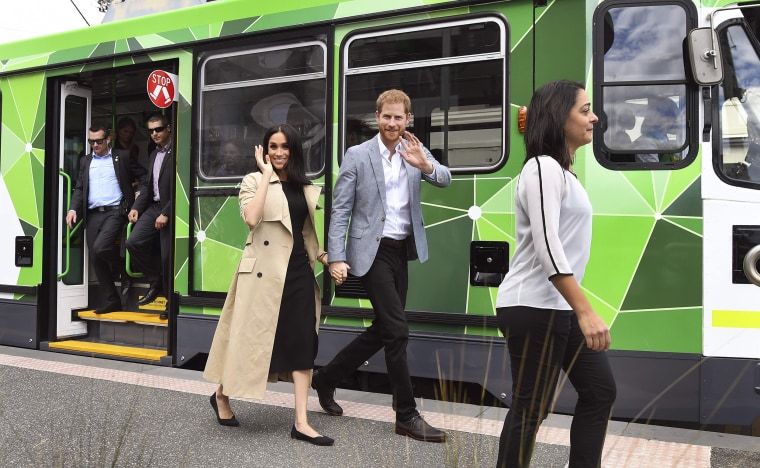 At one point, Prince Harry made the acquaintance of a 5-month-old baby named Harriet, and according to TODAY's Keir Simmons, he then said, "Harriet is a great name" — which is exactly the sort of comment that fuels baby-name speculations.
While Harriet would be a beautiful option if the newlyweds happen to be expecting a baby girl, Simmons reported that the current fan favorites for the next member of the royal family include Victoria, Albert, Arthur and Alice.
The truth is, the couple, who appeared particularly affectionate during Thursday's outings, have a lot of options to choose from. In fact, while taking a tram ride with students from the Albert Park Primary School, Meghan told them, "We've been given a long list. We're gonna sit down and have look at them."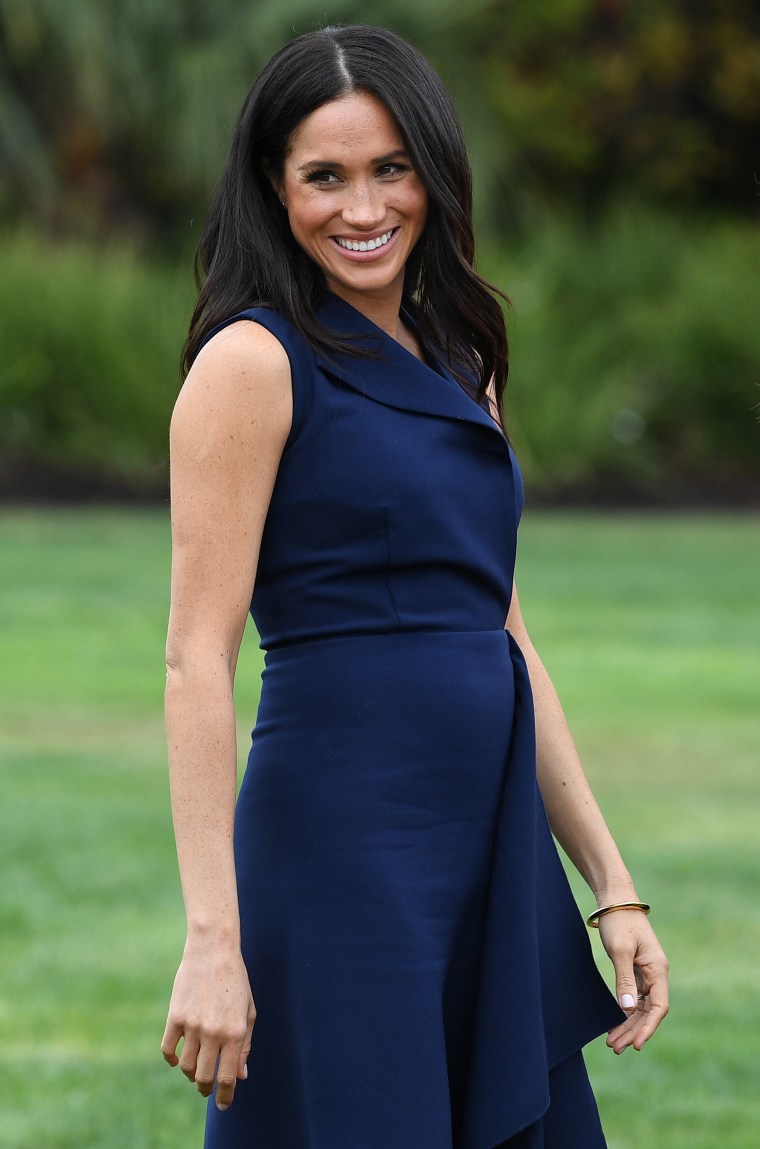 And if they need even more options, they can check out our own list of potential monikers.