The Duchess of Cambridge looked sleek and stylish on Wednesday in an all-black outfit decorated with polka dots as she welcomed guests to Kensington Palace.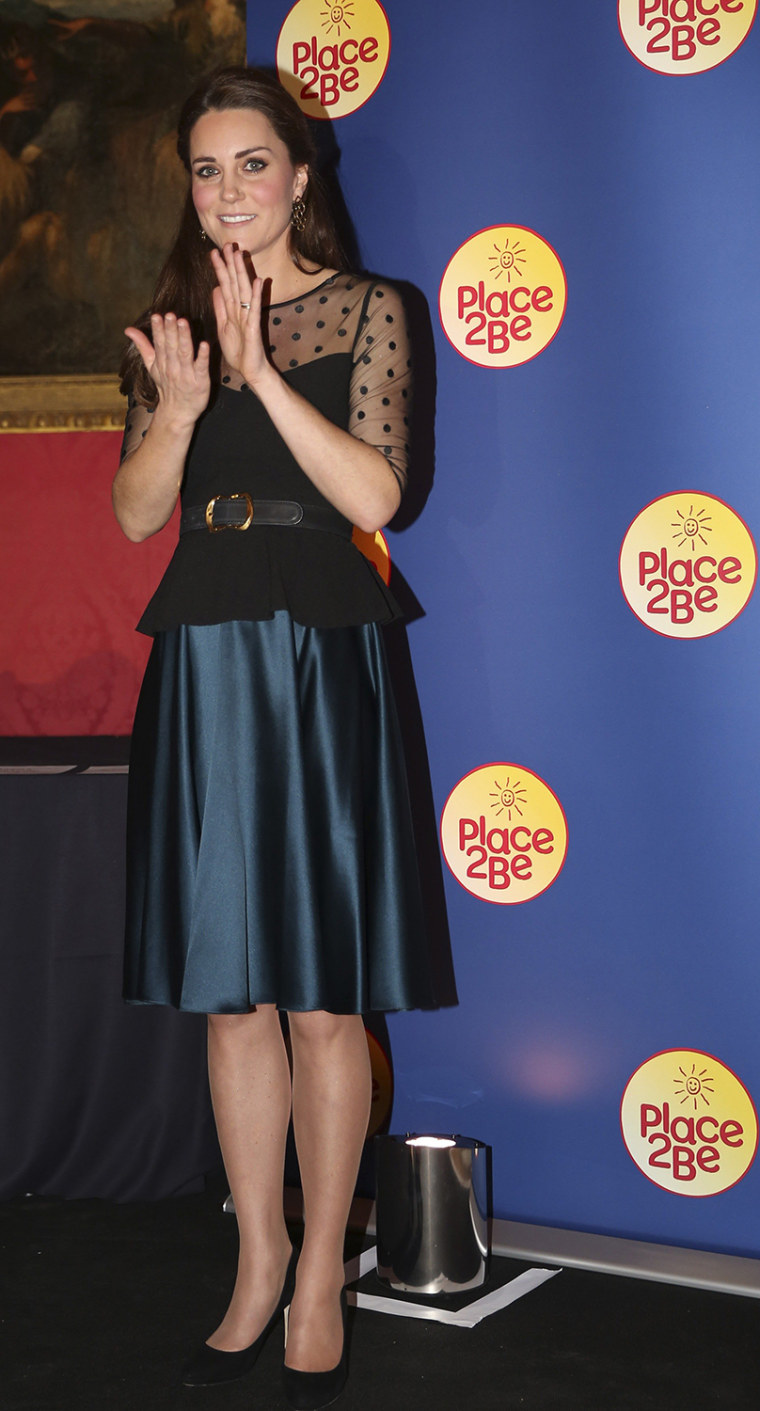 Kate Middleton, four months pregnant but barely, if at all, showing, greeted visitors from Place2Be, a children's mental-health charity group, for an awards ceremony.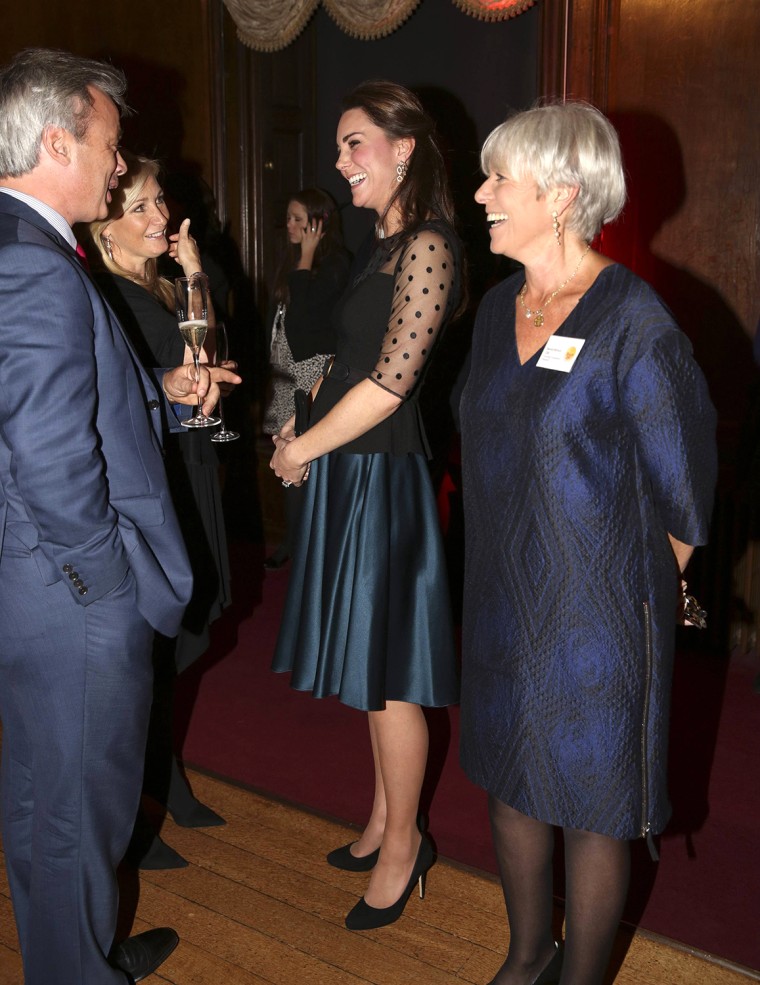 Her belted outfit looked like a one-piece dress, but according to the Daily Mail, was really two separate pieces — a skirt by Jenny Packham and a dotted black top by Hobbs.

The mother-in-law she never met, Diana, Princess of Wales, was known for her polka-dotted outfits. Both women chose polka-dotted dresses (Kate's was by Jenny Packham) for their first photos with their first sons.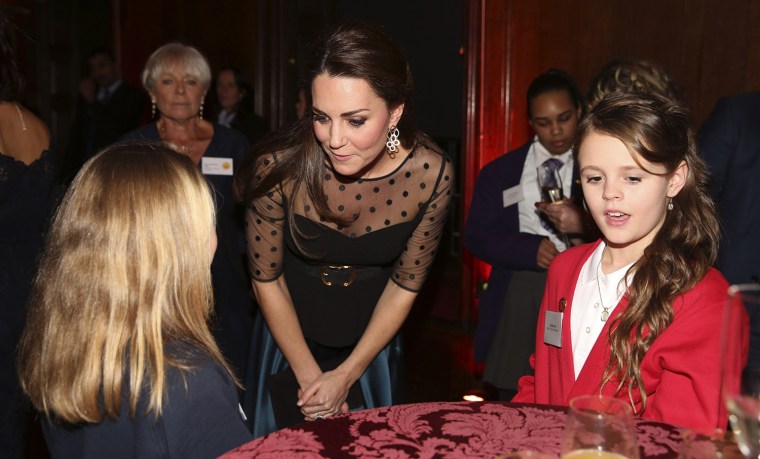 "The Duchess' total and utter belief in what we do and her commitment to children's mental health is incredible," said Place2Be Chief Executive Benita Refson, according to the Express.