After all the "oohs" and "aws" over the new royal baby (Charlotte!), the next thought to enter every mother's mind was: How is Kate possibly wearing heels already?
As anyone who has given birth knows, the last thing you want to do hours later is throw on a dress and greet the public. They also know that the postpartum body lasts long after your child's birthday.
Most of us aren't naïve enough to think we'll be wearing our skinny jeans home from the hospital after we deliver our babies. But I'll admit to being unprepared for what came in the weeks and months after I delivered my twins.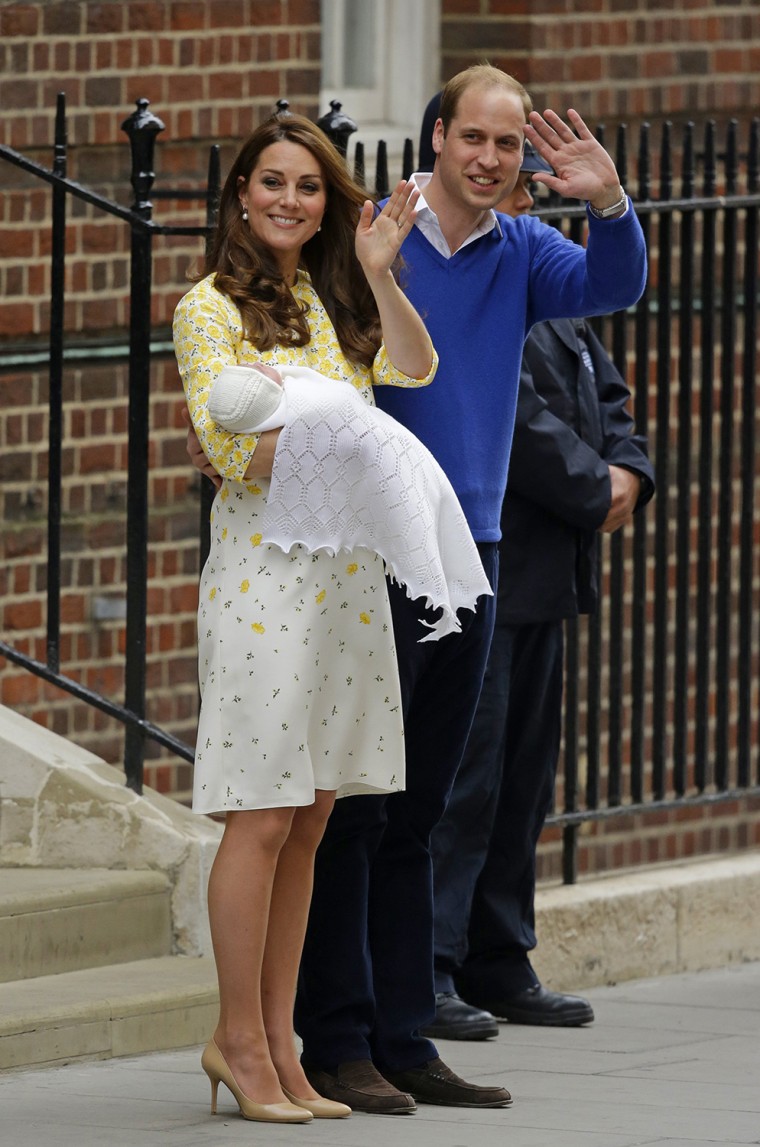 Newsflash: My pre-baby clothes didn't fit yet. (File under: Understatement of the century.)
I could fit into my maternity clothes, but that telltale ruching and bump-accentuating silhouette often seemed only to encourage unwelcome comments from tactless strangers like, "When are you due?" (Look in that double-wide stroller and do the math, Einstein.)
But after eight weeks, I was getting back to my job, which entails covering glamorous Hollywood events. Plus, I was eager for a wardrobe that helped me feel pulled together — and expressed my personality — to give me a much-needed dose of new-mom confidence.
(I call the above look "VERY strategic peplum" that I wore at about five months postpartum.)
So what was a postpartum girl to do?
Well, first I reconsidered the most flattering silhouettes for my current in-between shape, like boxier sweaters, tunic tanks and tees, and stretchy jeans. Sure, these shapes and styles felt a little ordinary for my tastes, so I typically topped them off with an enormous statement necklace or metallic shoes.
Fellow style-minded new mom Natalie Alcala, who is senior editor at the shopping site Racked LA as well as the founder of the fashion industry moms group Fashion Mamas LA, corroborated my approach. "Post-baby, tunics are your best friend! They're cute, comfortable, and great at concealing whatever situation you've got going on underneath," she said.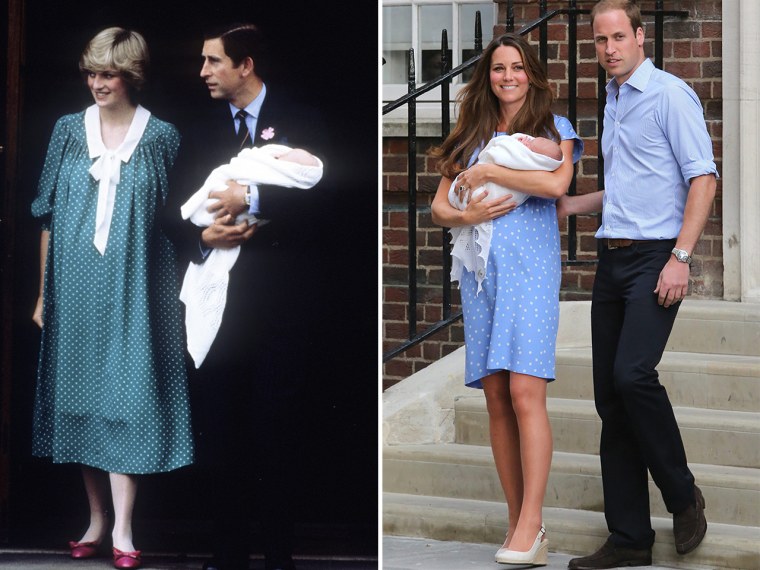 Alcala pointed specifically to ASOS, "which has tons of great styles for all shapes and sizes."
As for bottoms, "Don't stress if you can't fit into your skinny jeans for a few months," Alcala advised. "In the meantime, opt for leggings, which are right in line with today's sportswear trend. Luxury activewear e-tailer Carbon38 has a great selection."
I also sought out some pieces from lines whose very mission is roomy, flowy, gorgeous pieces — and who do it best. For my tastes, that meant the likes of Show Me Your Mumu, whose tops and dresses come in stunning prints that inspire joy.
And it meant living in the same supremely comfy and still elegant Rachel Pally jersey dresses that carried me through pregnancy — but which weren't even specifically intended as maternity gear. (And for me and my formidable twin bump, that's saying a lot.) Rachel Pally herself is a relatively new mom, and (as a huge fan) I reached out to her for tips on postpartum style.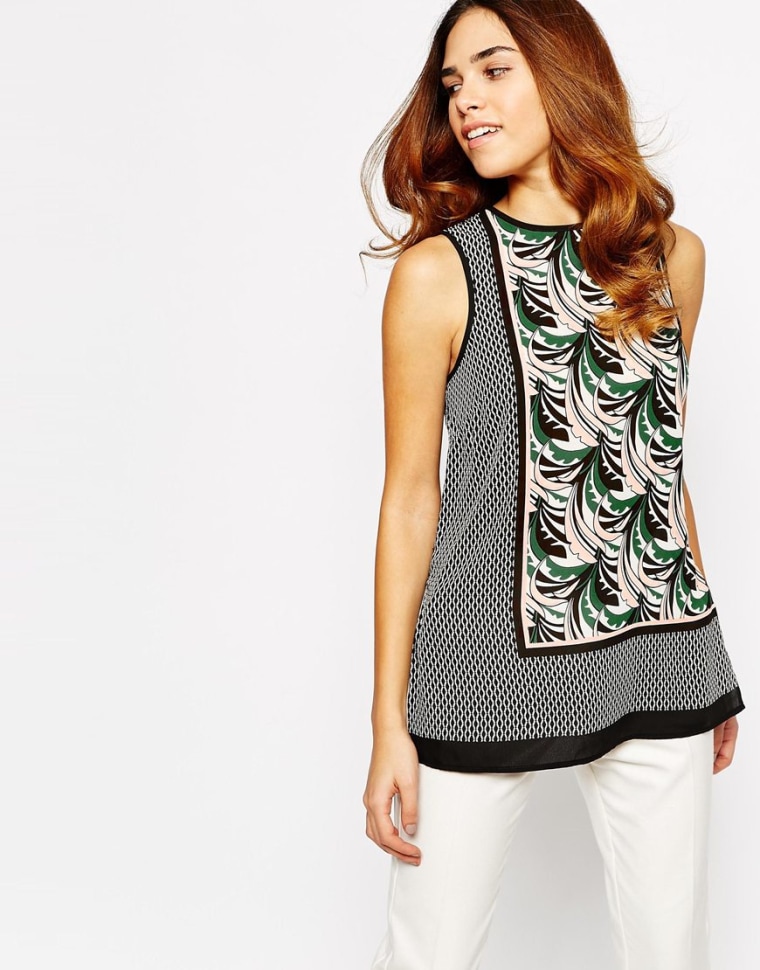 "I personally wore a ton of jersey dresses good thing I do what I do for a living because I felt like it was the most comfortable and flattering way of looking pulled together while still feeling like I could fall back in bed," she said. Beyond that, she find jersey dresses to be pajamas you can wear out of the house. "It was more forgiving than trying to wear my pre-pregnancy jeans. New moms are so exhausted!"
Pally also encouraged using accessories to complete a look that feels pulled together, but is still realistic for a frazzled new mom.
"I kept my look simple and stuck with accessories that I didn't have to change, like a delicate necklace and some great stud earrings," she said.
In addition to helping me feel confident about showing up for work or public events after my delivery, having the right wardrobe also made me feel more, well, me during the undisputed biggest change of my entire life.
Pally agreed. "After giving birth, it's important to be able to still look and feel like yourself. Your whole world was just turned upside down, and it sure helps to not feel like you look completely crazy!"
Alesandra Dubin is a Los Angeles-based writer and the founder of home and travel blog Homebody in Motion. Follow her on Facebook, Instagram, Google+ and Twitter.