The countdown to the Winter Olympics has begun!
With just 100 days to go until the games kick off in Pyeongchang, South Korea, on Feb. 9, the United States Olympic Committee and Polo Ralph Lauren unveiled the official uniforms that Team USA will wear at the closing ceremony.
A group of Olympians, including snowboarding gold medalist Jamie Anderson, stopped by the TODAY Show to reveal the ensemble.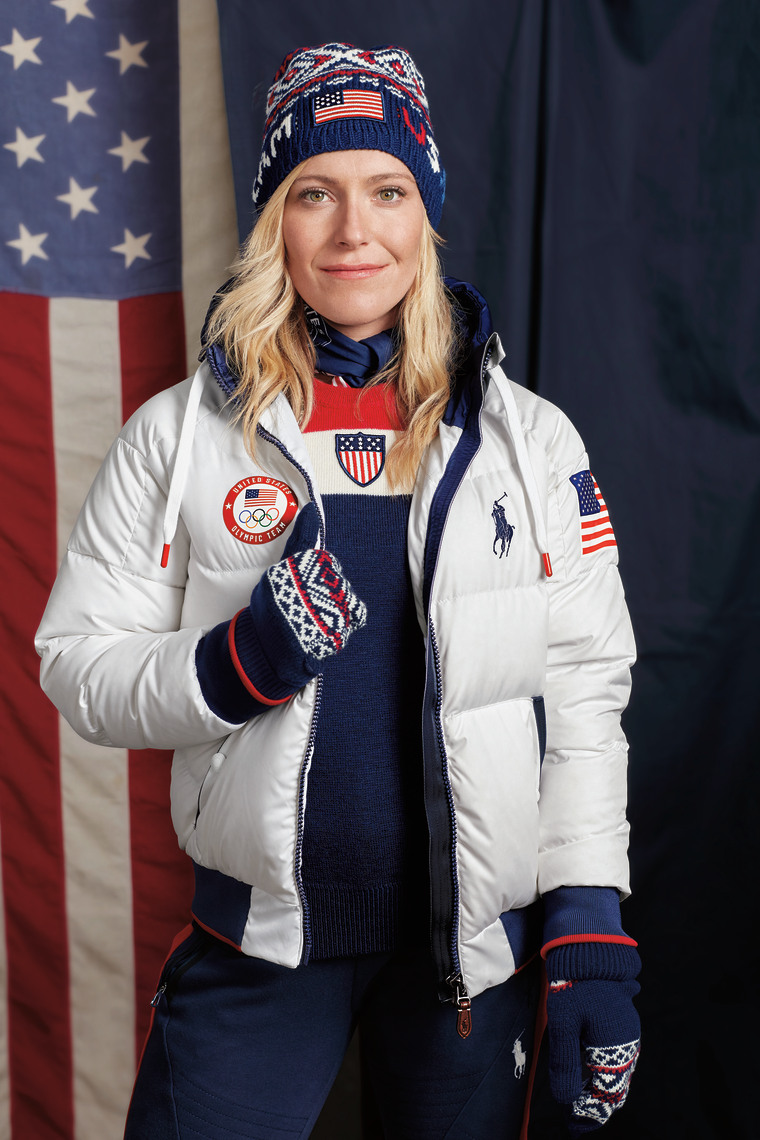 True to Polo Ralph Lauren's signature style, the closing ceremony uniform is bold, preppy and all American, combining "traditional artisanal design references with modern fabrications in a patriotic spirit of red, white, and blue," according to a press release.
The U.S. Olympic and Paralympic teams will sport white water-repellent down jackets, emblazoned with the iconic Polo Ralph Lauren horse symbol, the U.S. Olympic Team logo and an American flag on the sleeve, shown off here by freestyle skiing silver medalist Gus Kenworthy.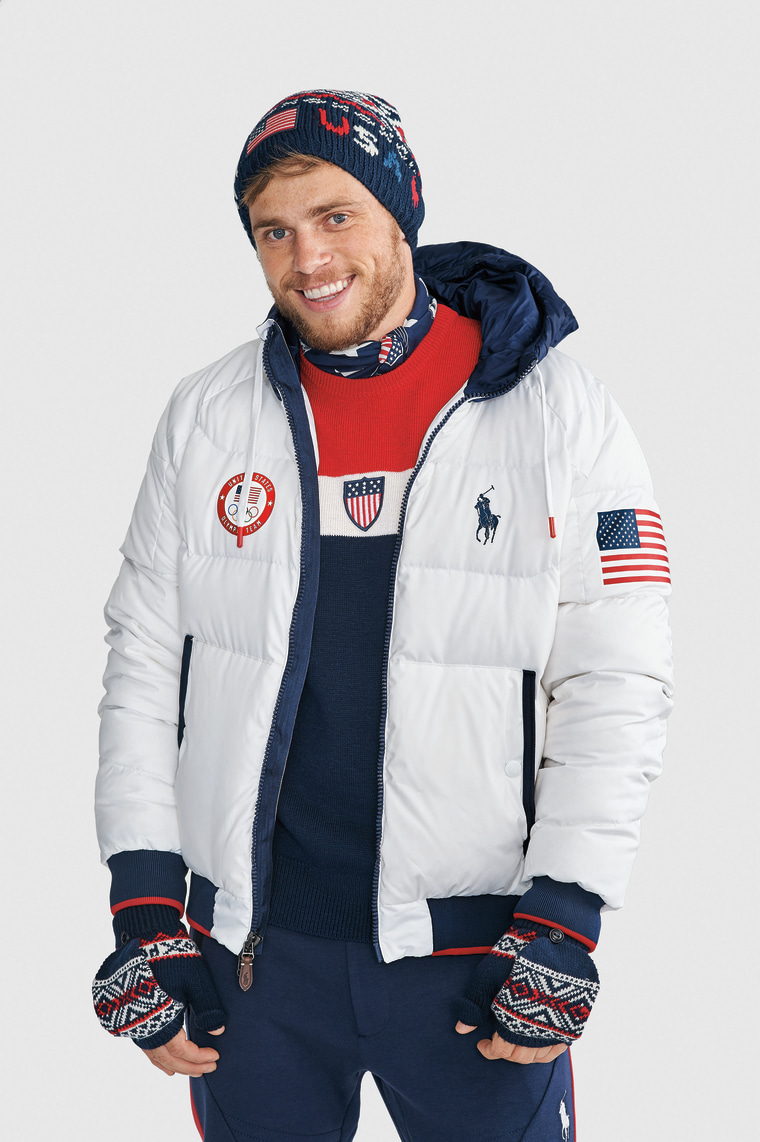 The patriotic ensemble also includes a vintage-inspired sweater in red, white and blue color blocking, accessorized with an American flag-printed bandana. The uniform also features double-fleece pants with a thick red stripe down the side.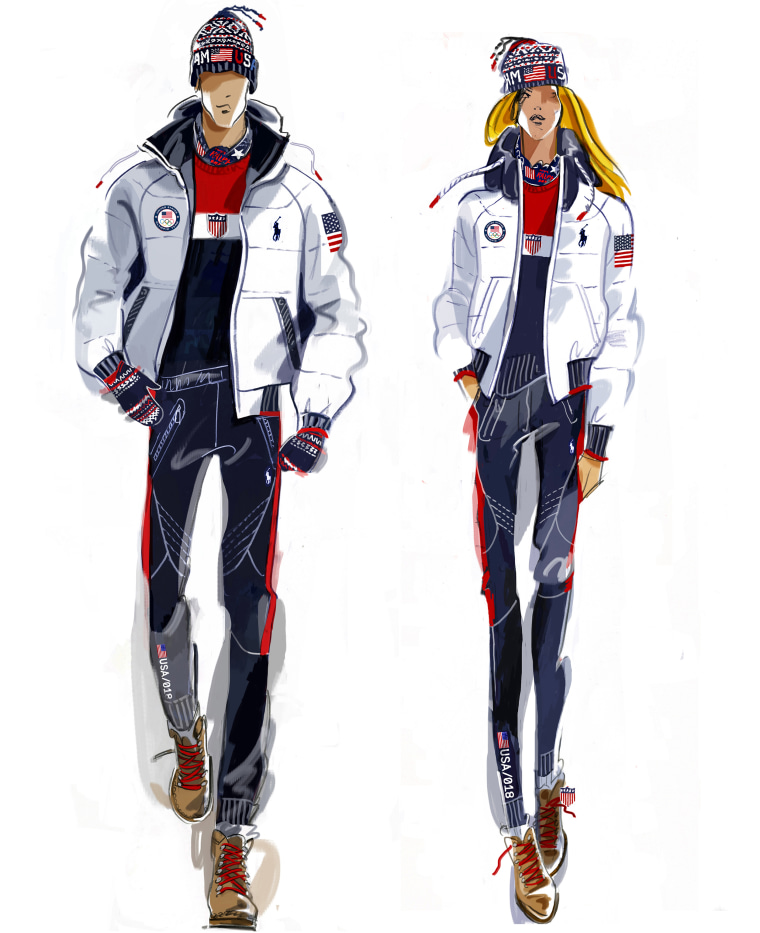 For extra warmth, the ensemble includes woolen mittens and a matching hat, both decorated in a wintry red, white and blue pattern. Finally, Team USA will wear matching suede mountaineering boots with red laces, modeled here by Olympian Maia Shibutani.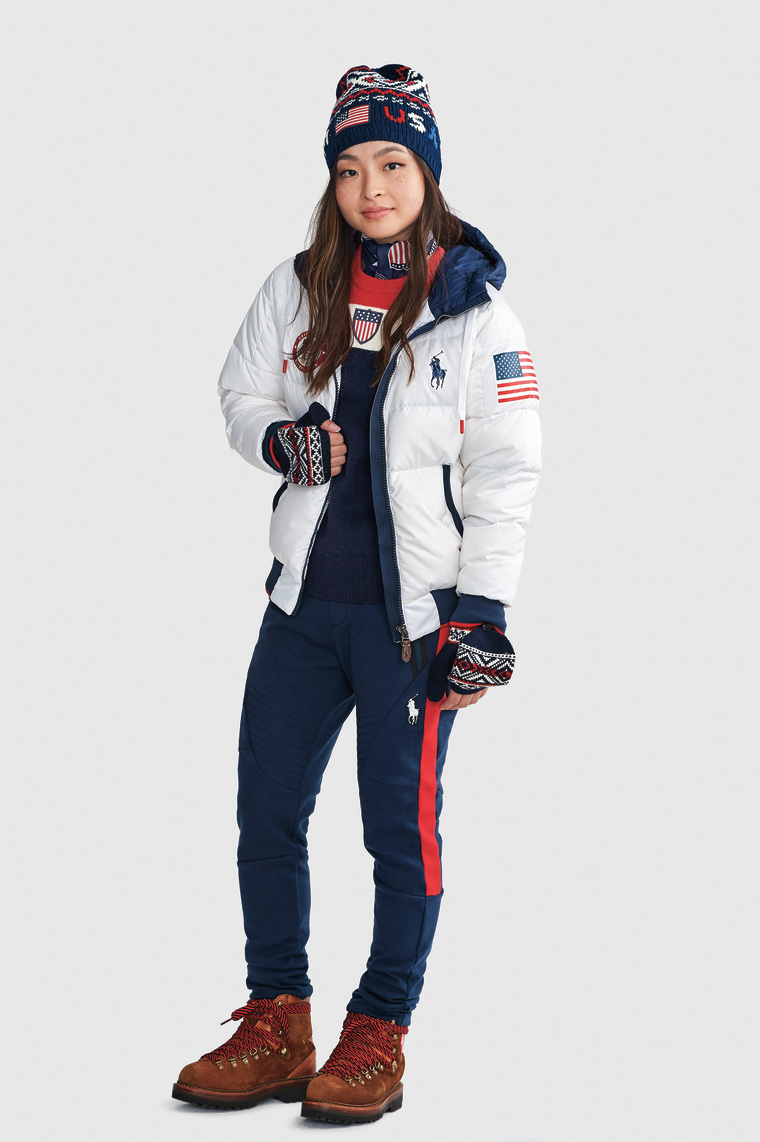 This is the sixth time Polo Ralph Lauren has been an official outfitter for the U.S. team, and they have clearly perfected the sporty yet put-together look the closing ceremony requires. Members of Team USA will definitely be very cozy — and stylish — as they walk in the final parade!
For all us non-Olympians, the Team USA Collection will be available starting in December at select Ralph Lauren and Polo Ralph Lauren stores, as well as online.
For now, the countdown continues!