Misty Copeland has long shaken up people's ideas of what a ballerina should look like.
The first black woman to be named principal dancer at the American Ballet Theater, Copeland now is taking on another classical role.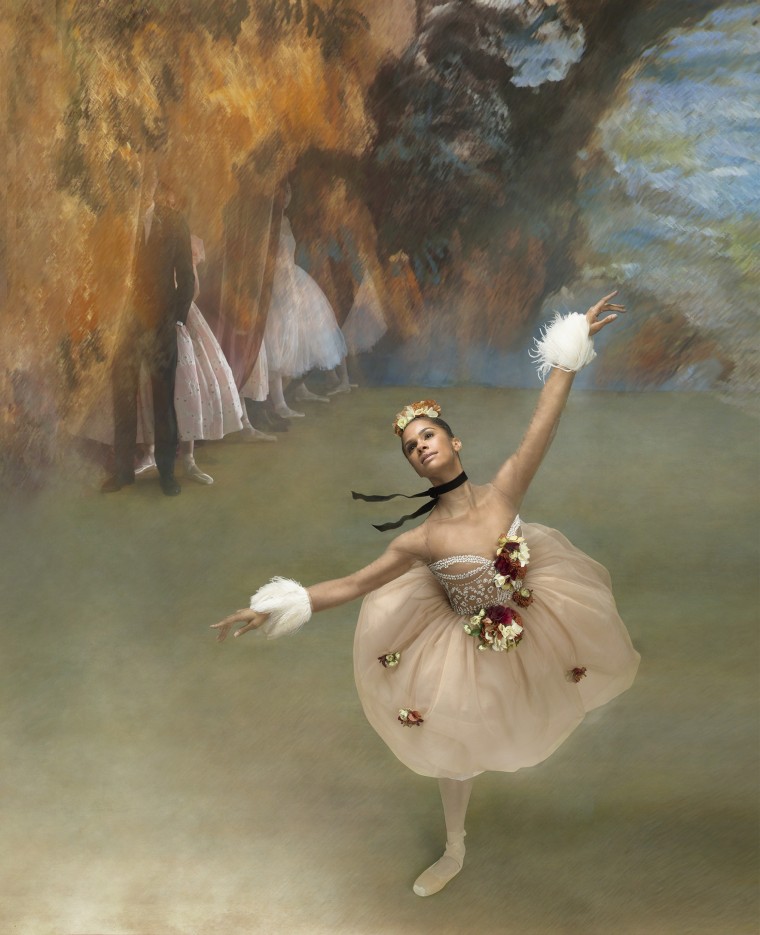 Copeland, 33, recently posed for a Harper's Bazaar photo shoot that recreates a series of iconic scences featured in the paintings and sculptures by Edgar Degas.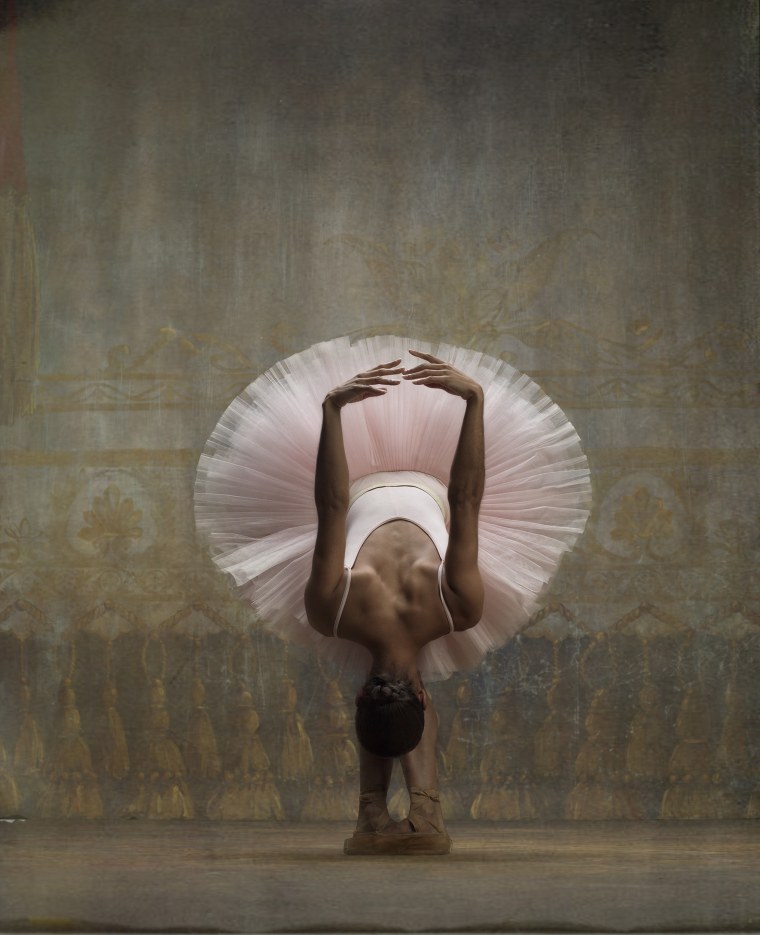 Copeland said she found it somewhat challenging to pose for the photos because she's a bit of a control freak.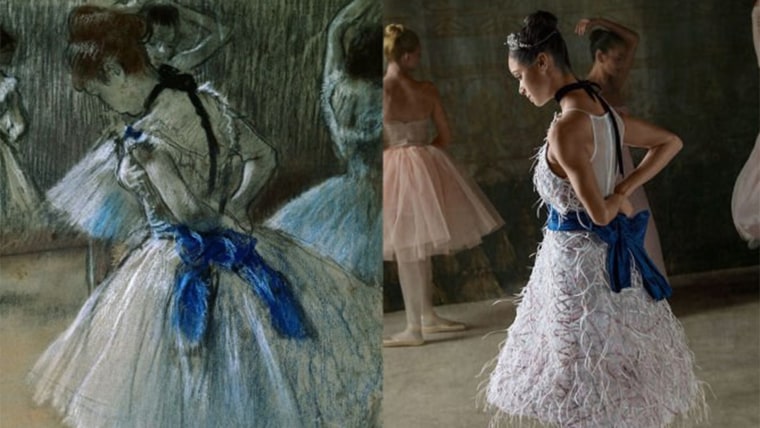 "It was interesting to be on a shoot and to not have the freedom to just create like I normally do with my body," she told the magazine.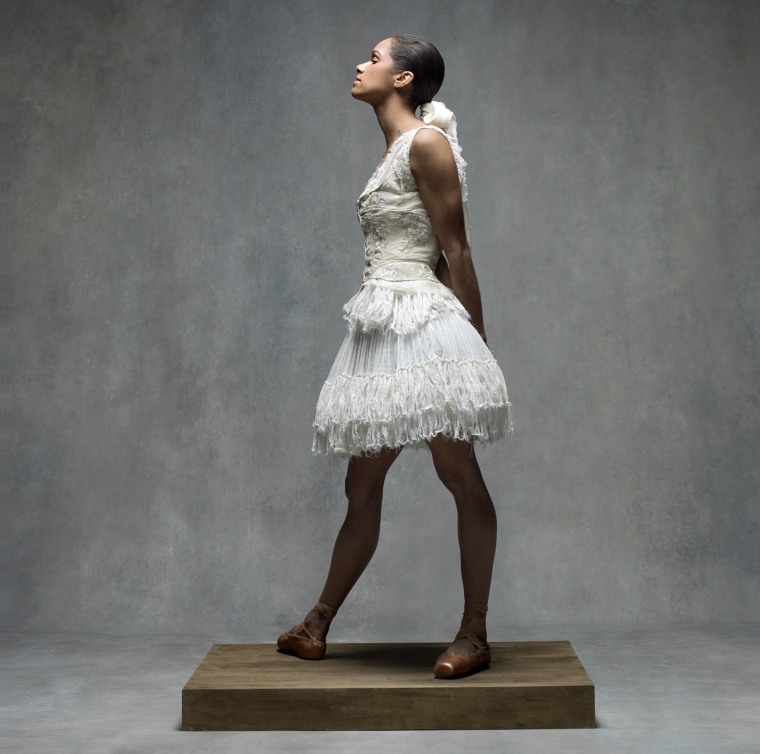 "Trying to re-create what Degas did was really difficult. It was amazing just to notice all of the small details but also how he still allows you to feel like there's movement," Copeland said. "That's what I think is so beautiful and difficult about dance too. You're trying to strive for this perfection, but you still want people to get that illusion that your line never ends and that you never stop moving."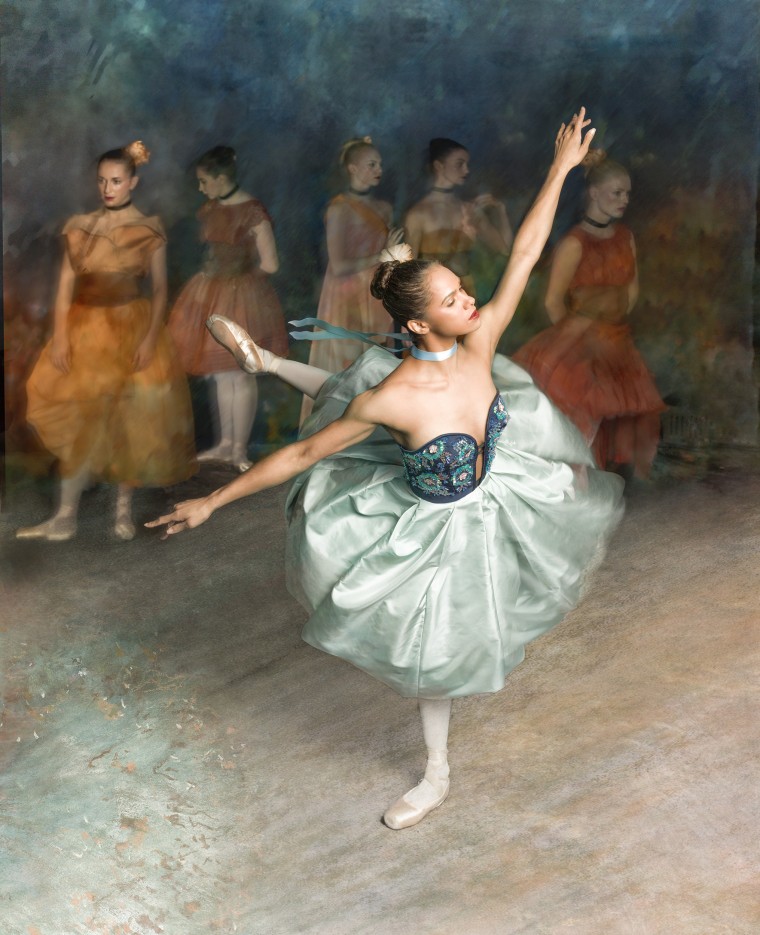 The recreations make perfect sense for an artist who has long been forcing the public to view ballet through a more contemporary lens, said Thelma Golden, director and chief curator of the Studio Museum in Harlem.
"I see a great affinity between Degas's dancers and Misty," Golden told Bazaar. "She has knocked aside a long-standing music-box stereotype of the ballerina and replaced it with a thoroughly modern, multicultural image of presence and power."
All the photographs were taken by Ken Browar and Deborah Ory of the NYC Dance Project.
Follow TODAY.com writer Eun Kyung Kim on Twitter.