It's a dress you've spent a large amount of money on, but you'll only wear once. Unless you'd like to save your wedding dress for sentimental reasons, it's silly to let it sit in your closet collecting dust. Tracy Dinunzio, the founder and CEO of Tradesy.com, visited TODAY to answer any question you might have about selling your wedding gown.
Why should I sell my wedding dress?
Just as picking out your wedding gown is a personal choice, selling it afterward is up to the individual bride. Many modern brides, however, find that they want to recoup some money and put it toward a honeymoon, new home, baby preparations or debt acquired from the wedding day itself.
In other cases, a divorce, a broken engagement or even a simple change of heart about the gown might cause a woman to sell her original dress.
At what price should I list my gown?
As a general rule of thumb, a used gown that's in great condition and less than 2 1/2 years old can sell for 50 percent of the retail price. Gowns from recognizable names like Vera Wang and Monique Lhullier can sell for 60-70 percent of the retail value. But don't be discouraged if your dress isn't designer, Dinunzio said, brides across the spectrum are looking to buy used gowns. Dresses that retailed for $1,000 have as good a chance of re-selling as those originally priced at $5,000.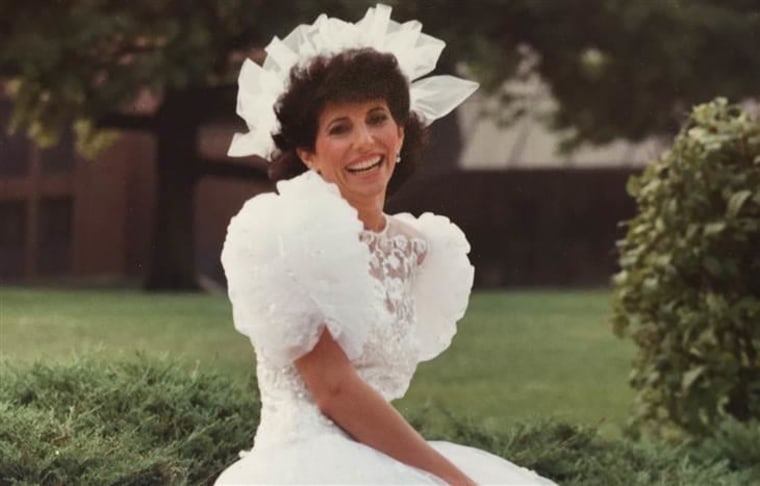 Where are the best places to sell the dress?
The short answer: online! Sites like StillWhite.com, PreOwnedWeddingDresses.com, NearlyNewlywed.com and Tradesy.com specialize in re-selling wedding dresses. There's also eBay, Craigslist and consignment shops (that take 50-60 percent commission), but Dinunzio still recommends selling online since the selection is often better curated and enticing to potential buyers. Be aware that some sites may charge a one-time listing fee of about $25.
How can I maximize my chance of selling?
Dinunzio shares her tricks of the trade:
Try to sell the dress within 2 1/2 years of buying it. You'll increase your chances of selling while the style is still popular and current.
Maximize its value by having it professionally cleaned.
Provide several photos and a detailed description — so a buyer can fall in love the way you did!
Price it fairly for its market value.
Don't be afraid to sell a dress from the '80s or '90s — they're now considered vintage!
This story originally appeared on Feb. 20, 2015.