You know the old rhyme: First comes love, then comes marriage ...
... Then comes being photographed at other people's weddings. At least that's the case if you're Pippa Middleton and her new husband, James Matthews, who were spotted out and about this weekend in their first major appearance since their own dazzling nuptials on May 20.
The pair attended the wedding of Middleton's longtime friend, Jöns Bartholdson, and Anna Ridderstad on Saturday in Stockholm, Sweden.
We already know these two can pull off a formal-wear look, and this white-tie society wedding was no exception.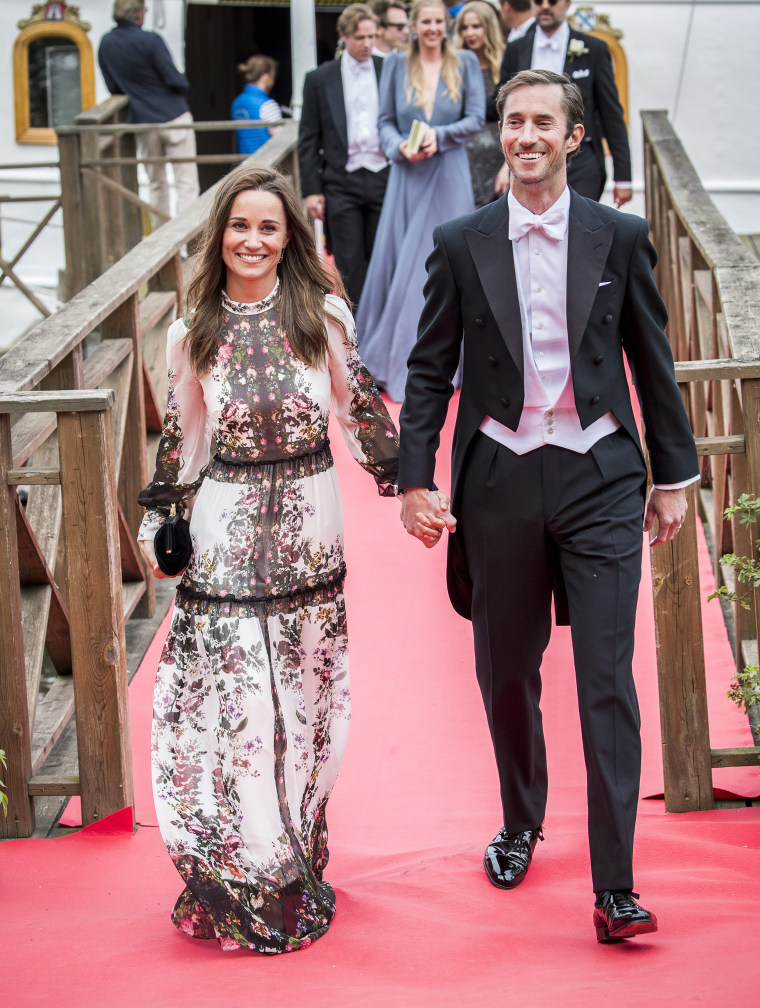 Matthews wore, well, a literal white tie. (And a very well-cut tuxedo.)
Middleton matched him in a black-and-white and floral Kenzie Gown from Erdem, which was originally priced at $3,468.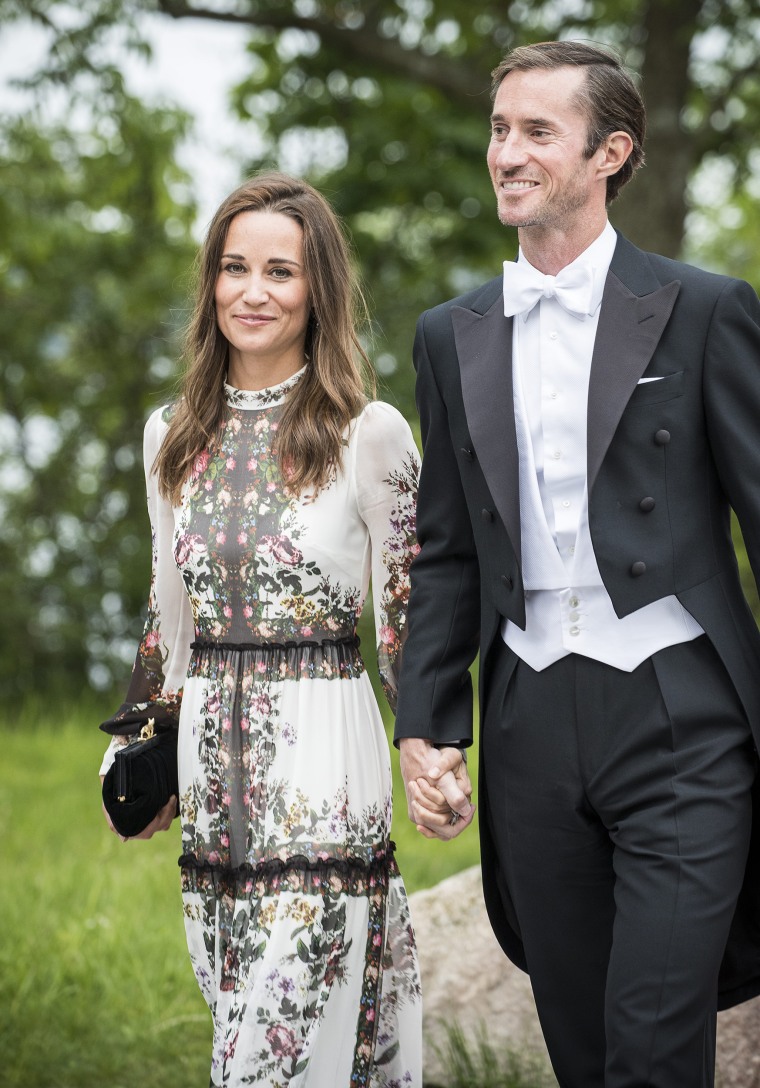 The high neck, billowy sleeves, drop waist and floral pattern gave Middleton's ensemble an upscale bohemian vibe. She and her sister, the former Kate Middleton, share similar taste — we've often seen the duchess wear flowy, floral dresses, including on her trip to India last year.
Oh, to be a fly on the wall of the Middleton sisters' shared closet!
But for now, Pippa Middleton's number-one partner in crime is her new husband. She and Matthews were positively beaming in every shot ... as they should be one month after their wedding!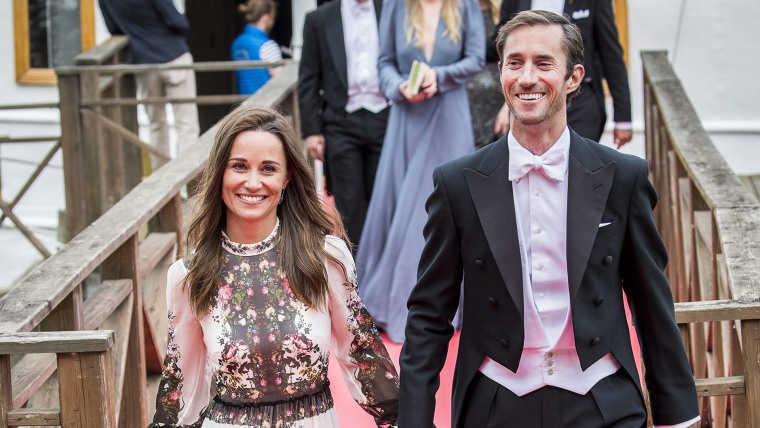 Keep stunning and smiling, you two!