Pippa Middleton may have had the most talked about bottom in 2011, but Duchess Kate's little sister is ready to cede her title. In an article she wrote Wednesday for British magazine The Spectator, Middleton declares Kim Kardashian the "Rear of 2014."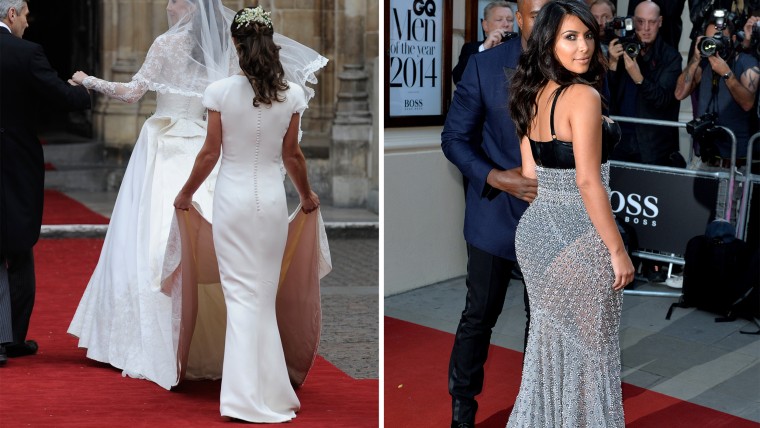 Middleton humbly explains that although her own posterior "has enjoyed fleeting fame" since the royal wedding, it can't compare to the reality queen's famous backside. 
Kardashian's bottom, which was recently featured nude on a magazine cover, inspired deeper thought from Middleton.
"But the Kim story did make me pause. What is it with this American booty culture?" she asked. "It seems to me to be a form of obsession."
On Kardashian's aim to "break the Internet," Middleton had a final thought: "I'm not sure she's going about it the right way."