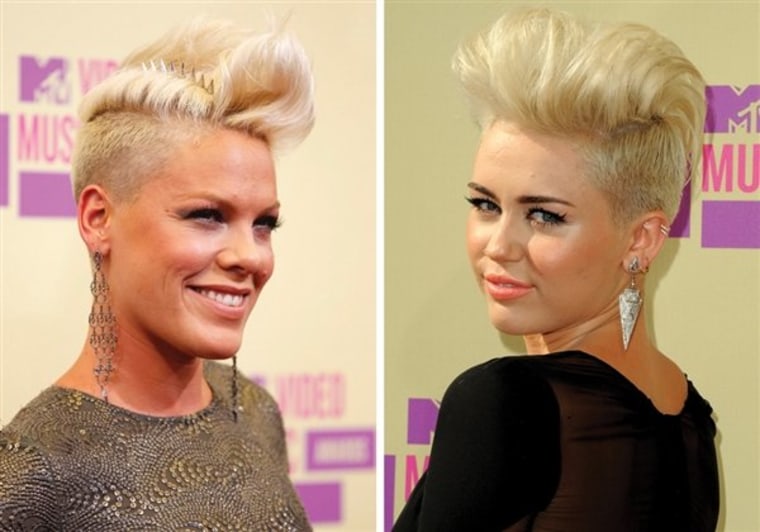 Is imitation the sincerest form of flattery? Pink certainly thinks so!
The songstress had nothing but love for her fellow pop star Miley Cyrus, who's recently been rocking a very Pink-like 'do and even showed up at the MTV Video Music Awards with a similarly-styled mohawk. 
"I think she's beautiful, I think she rocks it harder than I do," Pink told TODAY Tuesday when asked about Cyrus' look. "Everyone has long brown hair -- when two girls get fearless and shave their heads, it's a big deal. I just think we're maybe a little more daring. I love Miley."
Pink came by the plaza on a windy day to perform some hits from her new album, "The Truth About Love," and to chat with Ryan, Matt and Savannah. Of course, Ryan and Matt had their own little hair shtick. 
"I was upset when Ryan stole my hairdo," Matt joked.
"I'll give you some of mine," Ryan retorted.
Tell us, what do you think of the ladies' locks? Are you a fan of this daring look?
Julieanne Smolinski is a TODAY.com contributor and Miley superfan.