It's time to take your wardrobe — and maybe even your home — on a tropical vacation. Pineapples have become one of the biggest trends of the summer! Yes, that tasty fruit famous for making piña coladas delicious is popular for more than just its taste.
From T-shirts and pool floats, to dresses, shoes and earrings, this whimsical motif is showing up just about everywhere.
Lilliana Vazquez, TODAY style expert and founder of TheLVGuide.com, rounded up 39 kitschy pineapple items that you can buy now to get in on this fun summer trend.
RELATED: 39 ways to wear the hottest jewelry style now
Clothes
Pick a cute T-shirt or even a pair of sandals to show off your playful side. Wearing one of these items to a casual backyard barbecue is sure to strike up a conversation!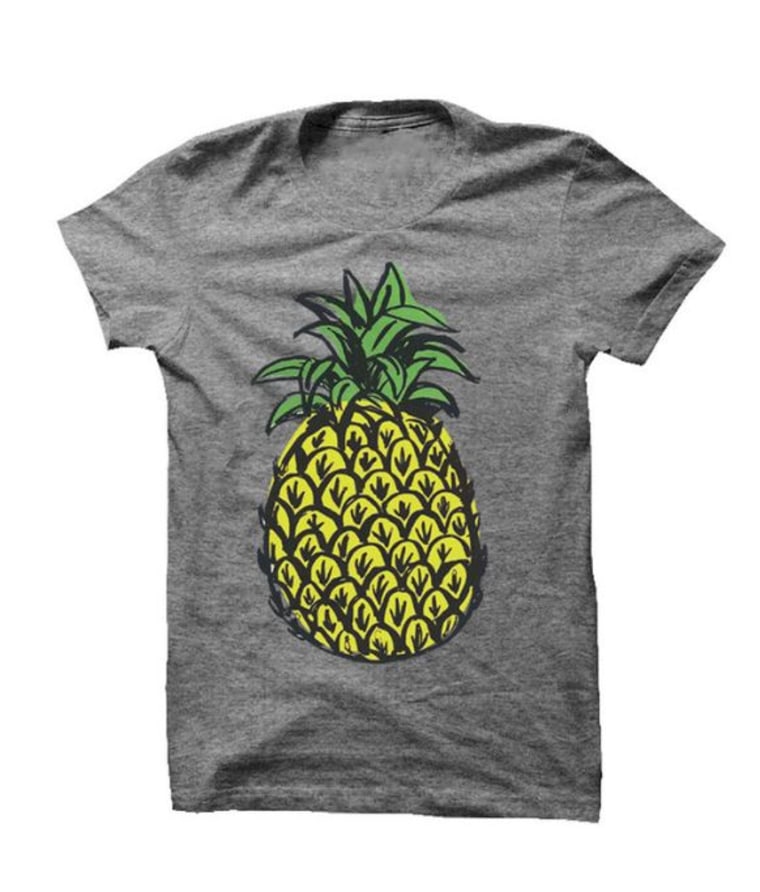 1. Pineapple Solo Tee, $38, ILY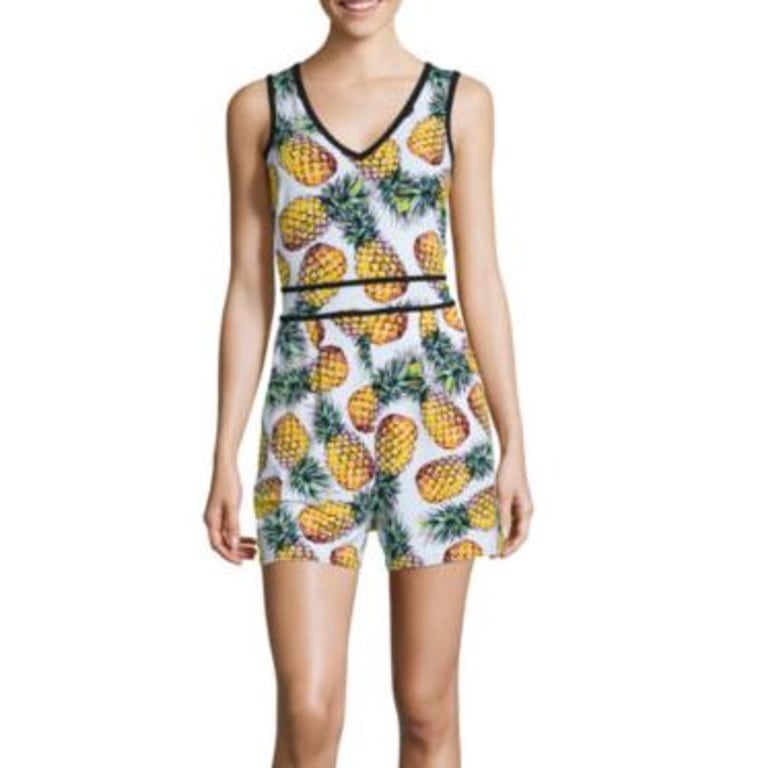 2. Nicole by Nicole Miller Print Romper, $40, JCPenney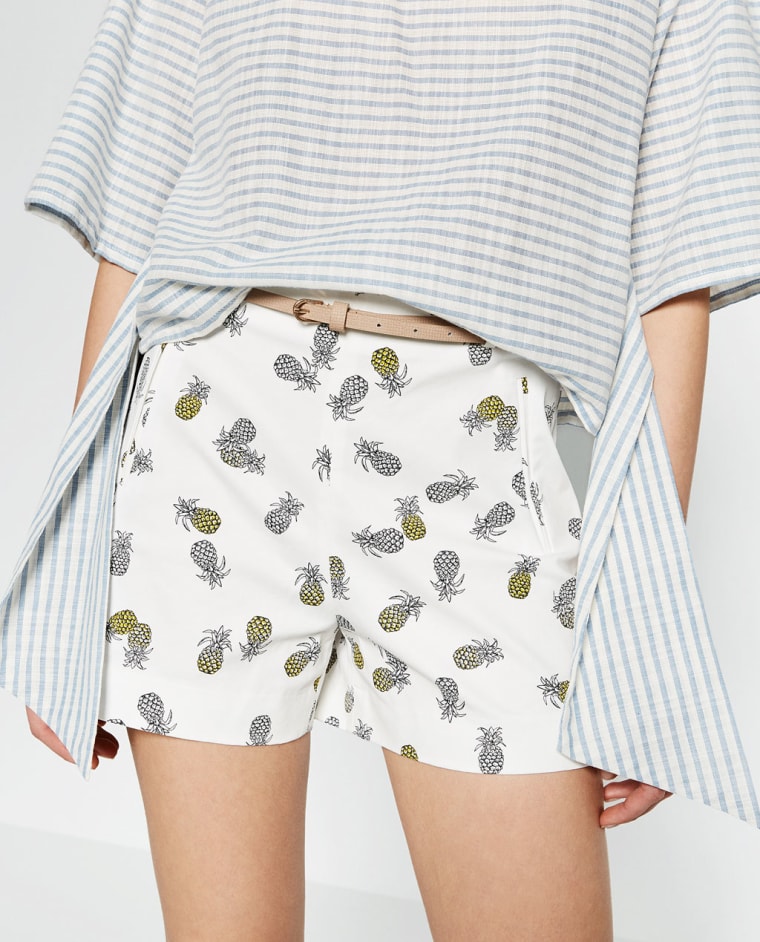 3. Pineapple Print Bermuda Shorts, $30, Zara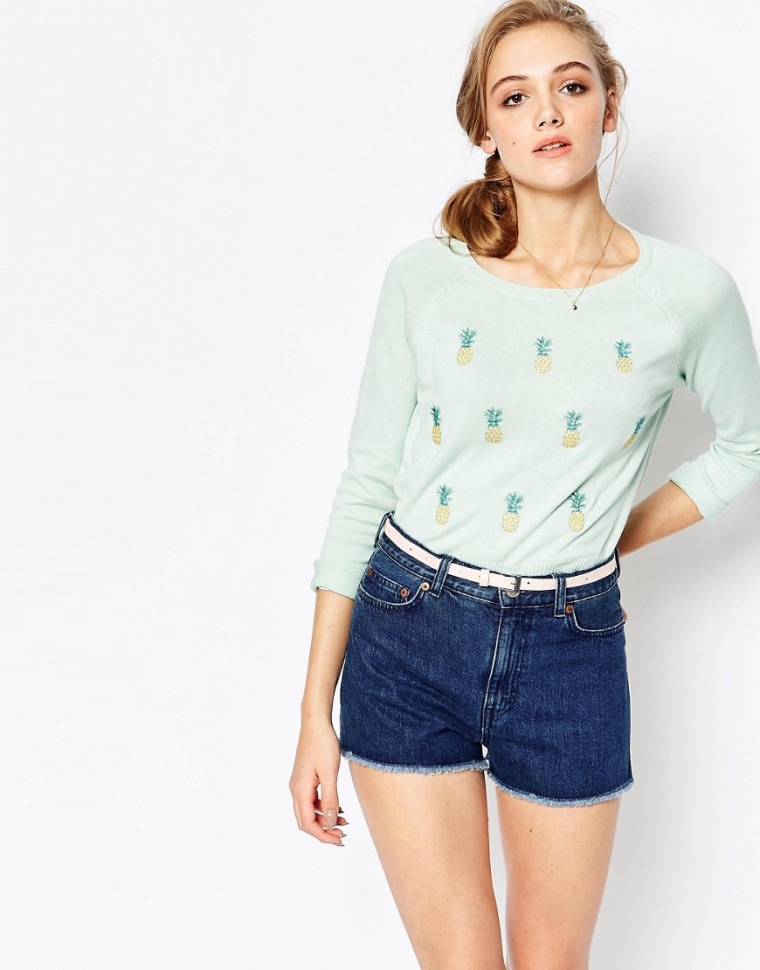 4. Sugarhill Boutique Pineapple Embro Sweater, $40, ASOS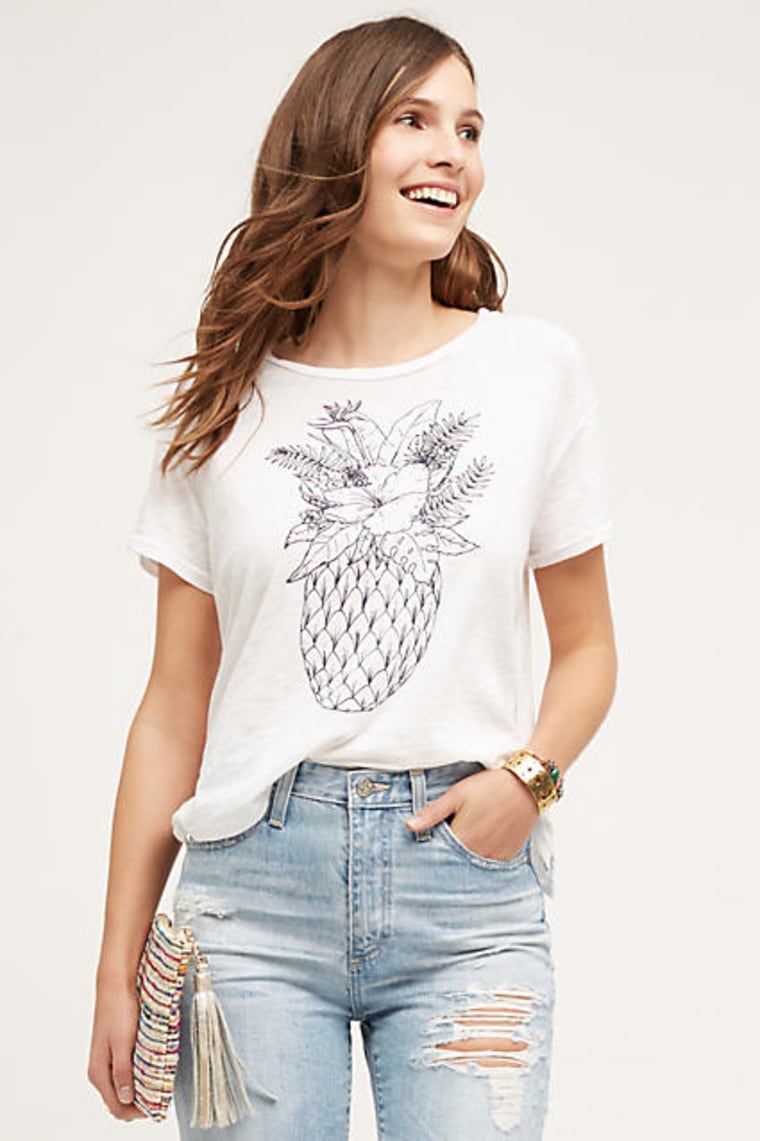 5. Sketched Pineapple Tee, $70, Anthropologie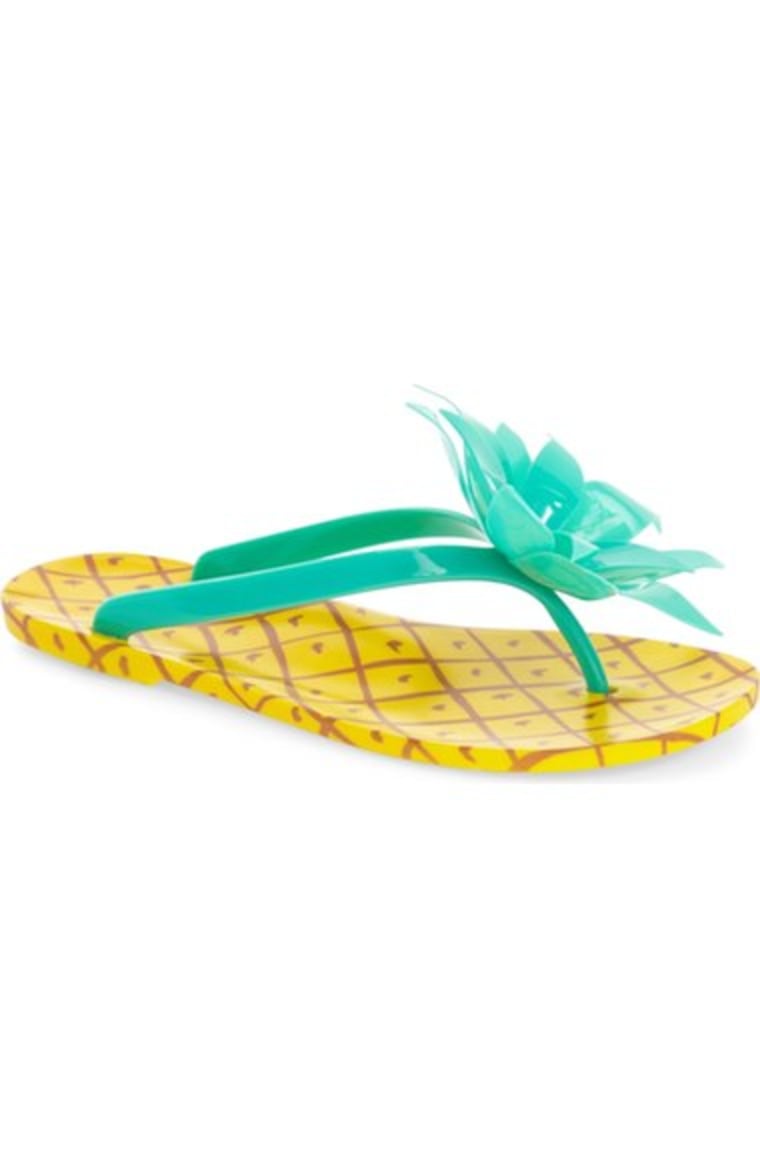 6. Kate Spade New York 'Flynn' Pineapple Flip Flop, $68, Nordstrom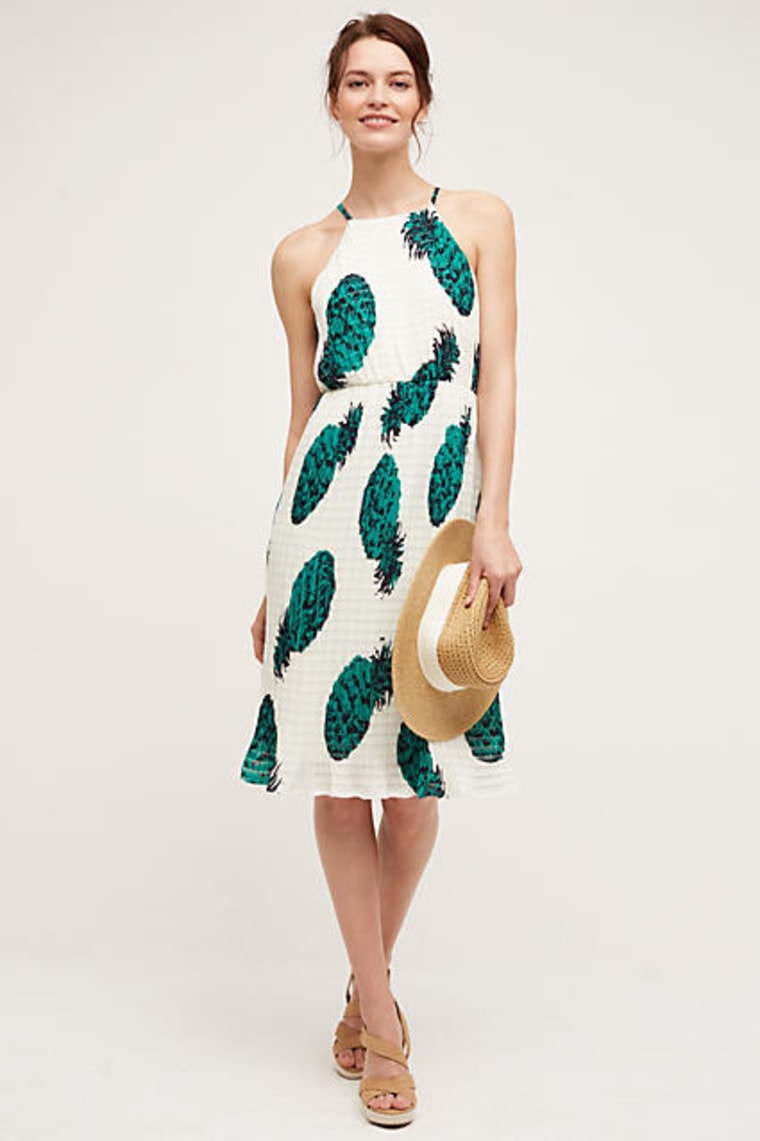 7. Pineapple Midi Dress, $148, Anthropologie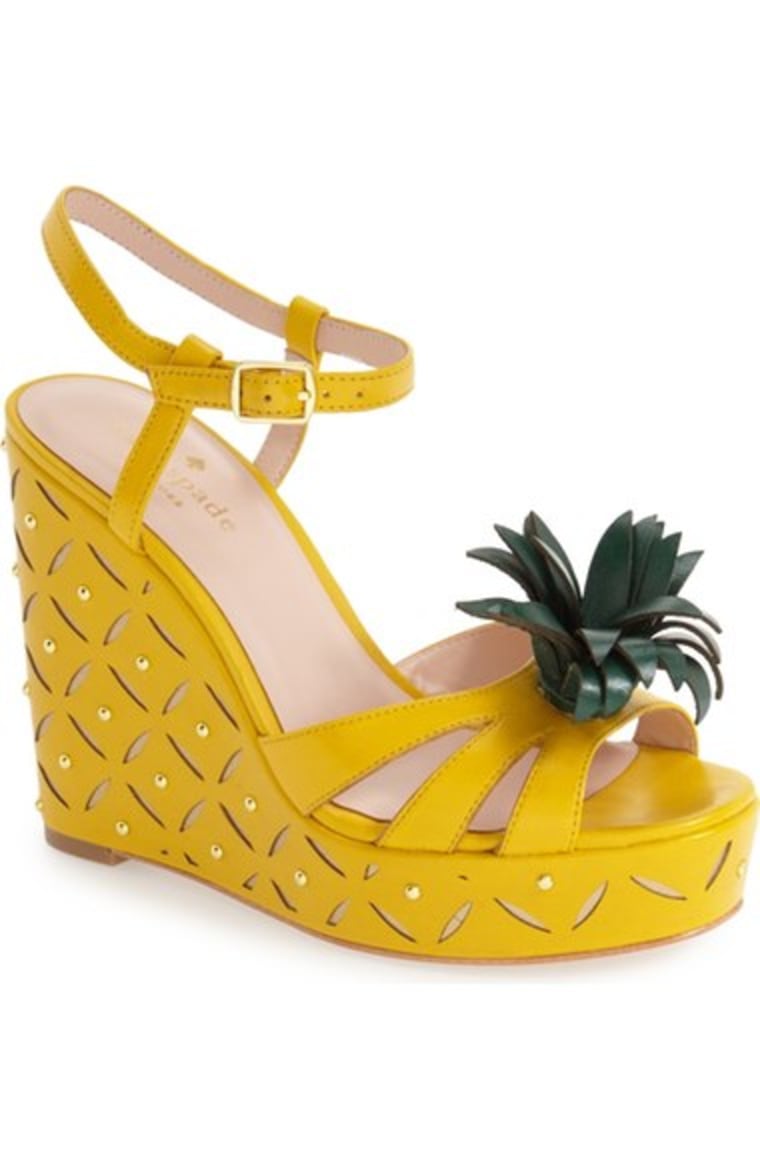 8. Kate Spade New York 'Dominica' Pineapple Wedge Sandal, $268, Nordstrom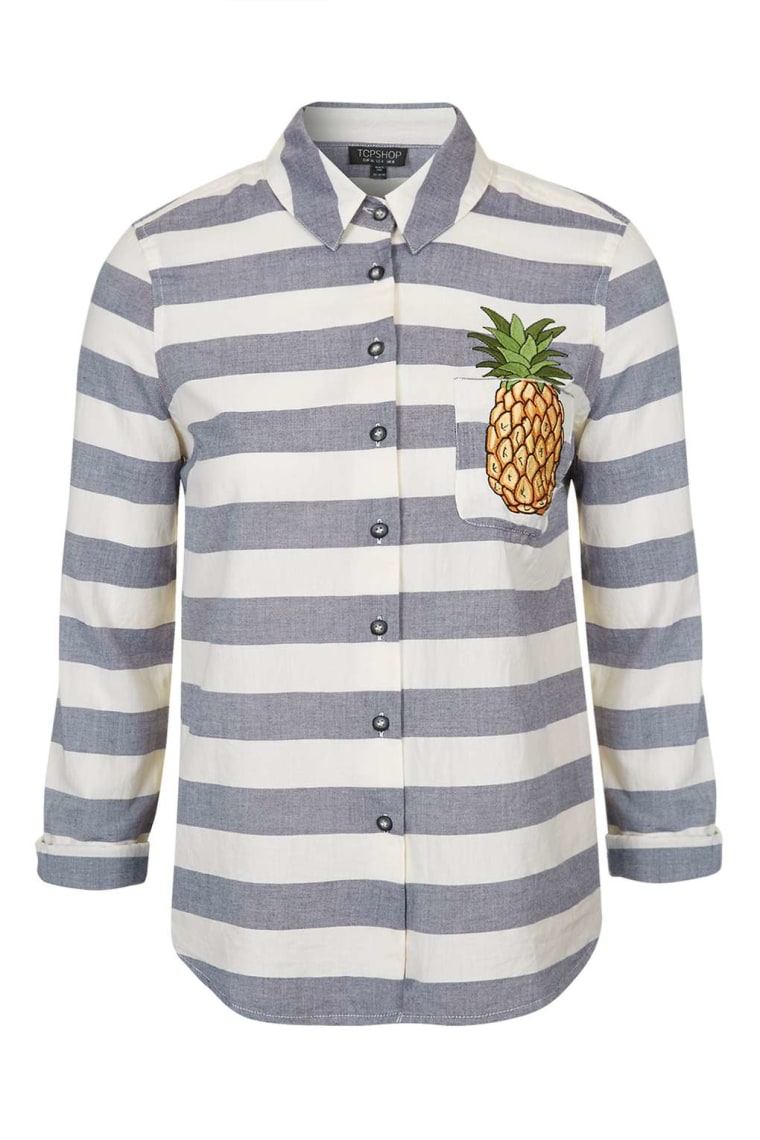 9. Pineapple Embroidered Shirt, $60, Topshop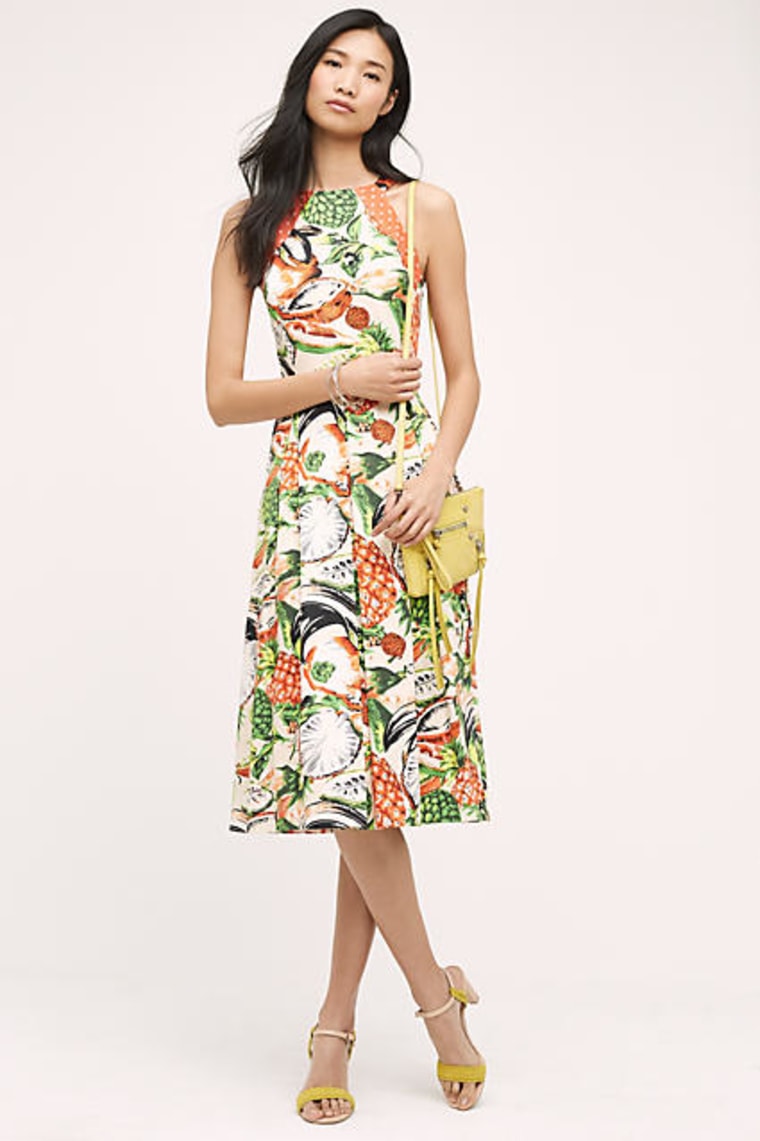 10. Pineapple Halter Dress, $188, Anthropologie
11. Botanical Pineapple T-shirt, $40, J.Crew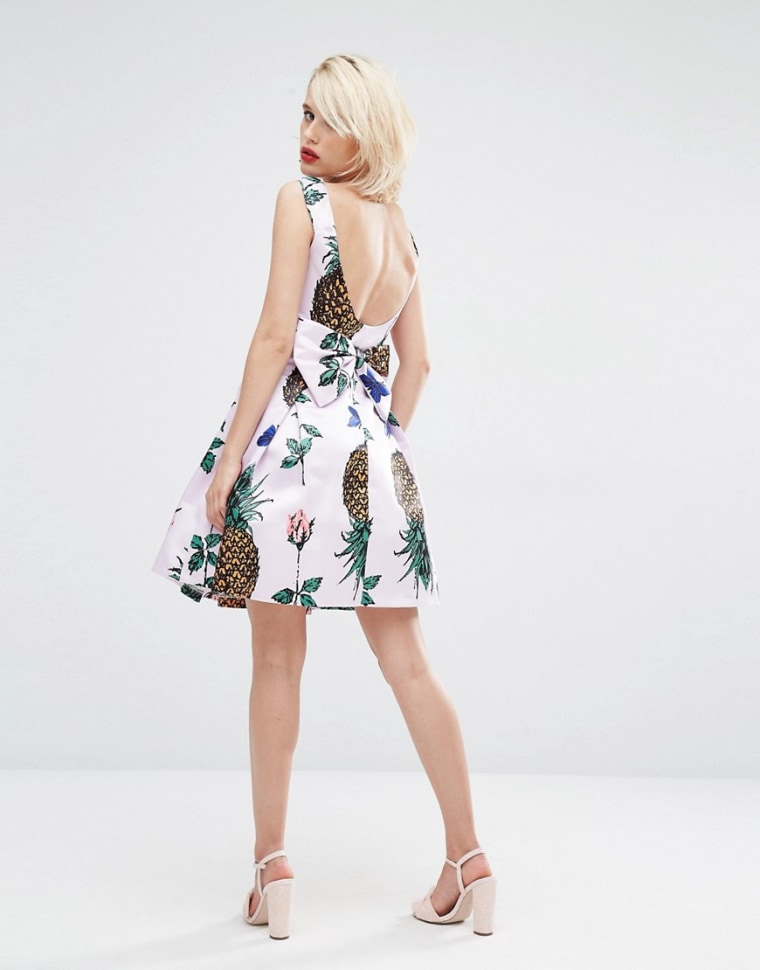 12. Horrockses Pineapple Mini Prom Dress with Bow Back, $194, ASOS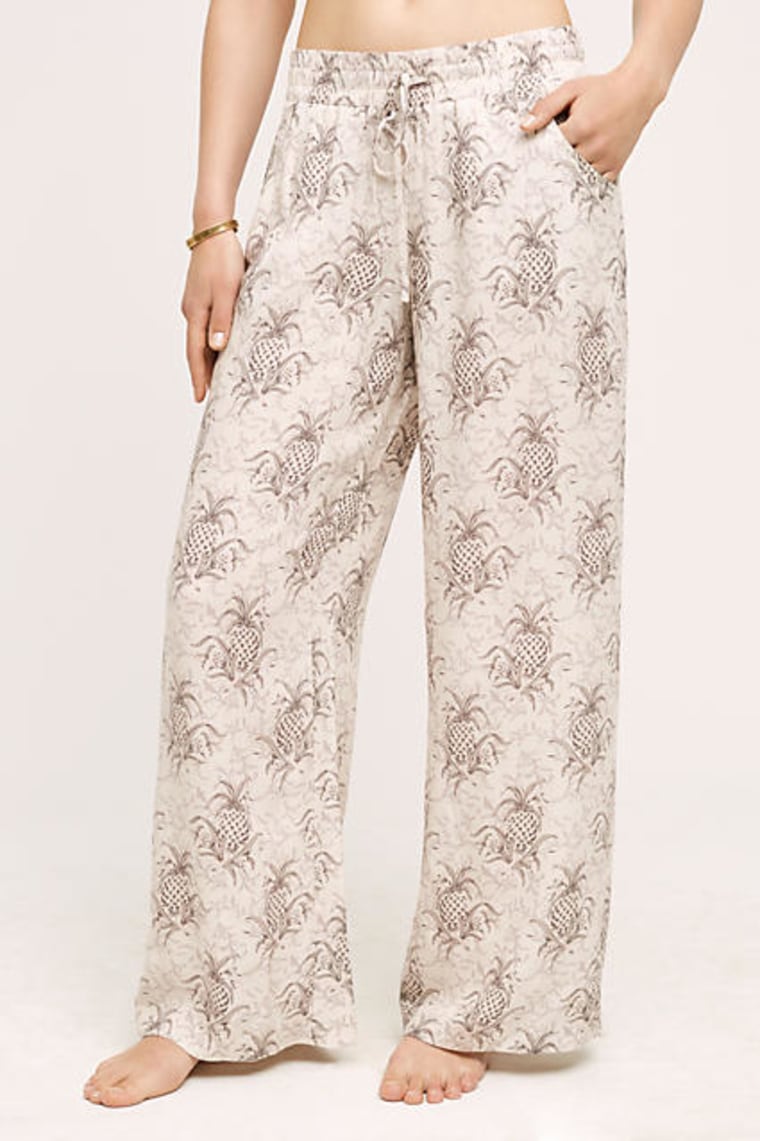 13. Pineapple Beach Pants, $50, Anthropologie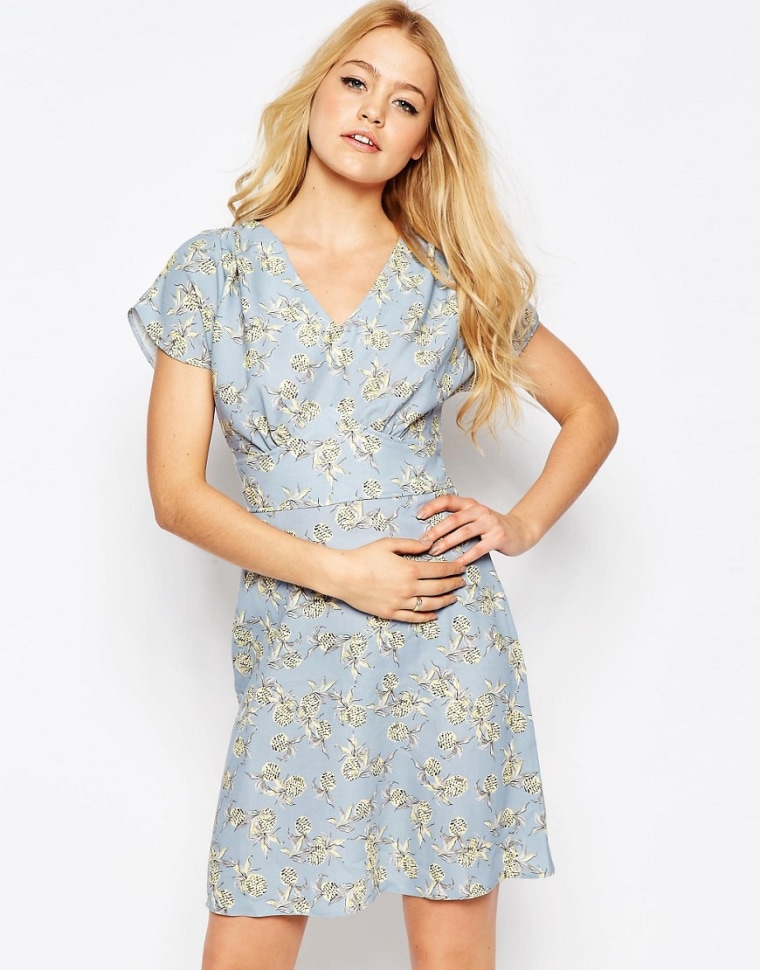 14. Closet Tea Dress in Pineapple Print, $49, ASOS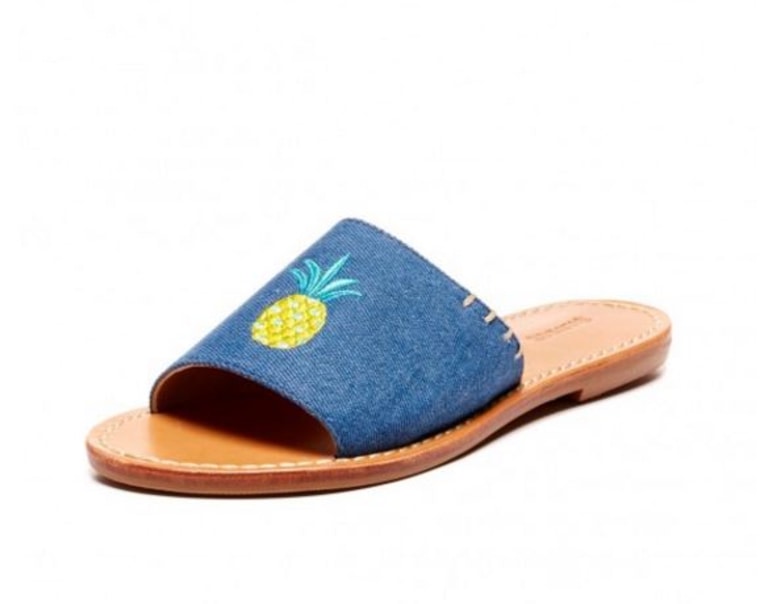 15. Slide Sandal Embroidery, $53, Soludos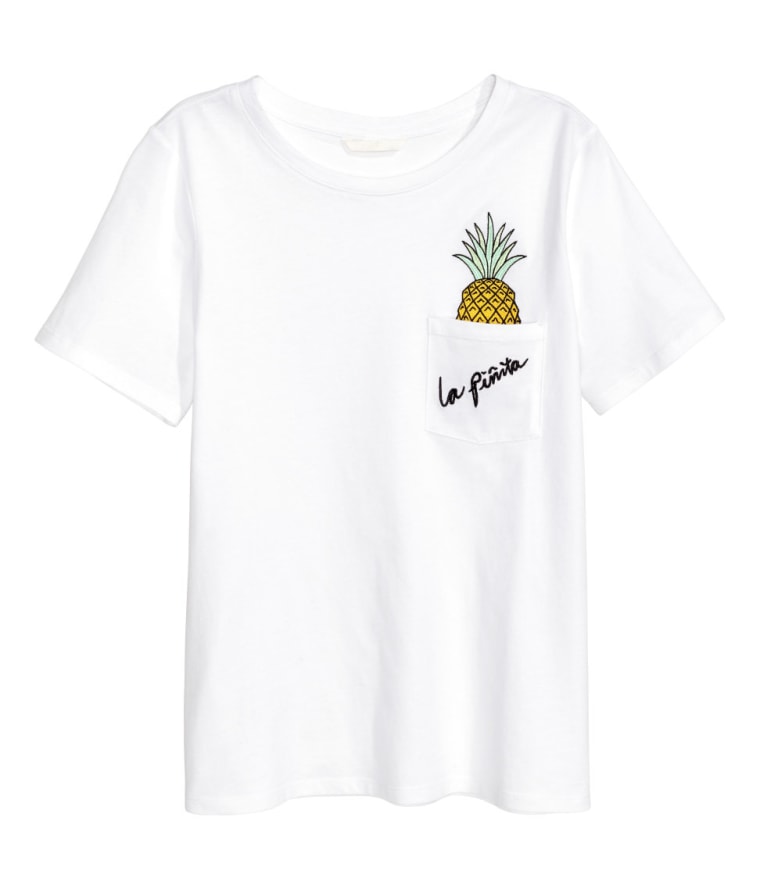 16. Jersey Top, $18, H&M
RELATED: 23 stripes of all types to wear this season
Accessories
If you're not ready to fully commit to a pineapple print, but still want to give it a go, how about sporting a funky bag or cute phone case? These affordable accessory ideas are the perfect way to get in on this fun summer trend.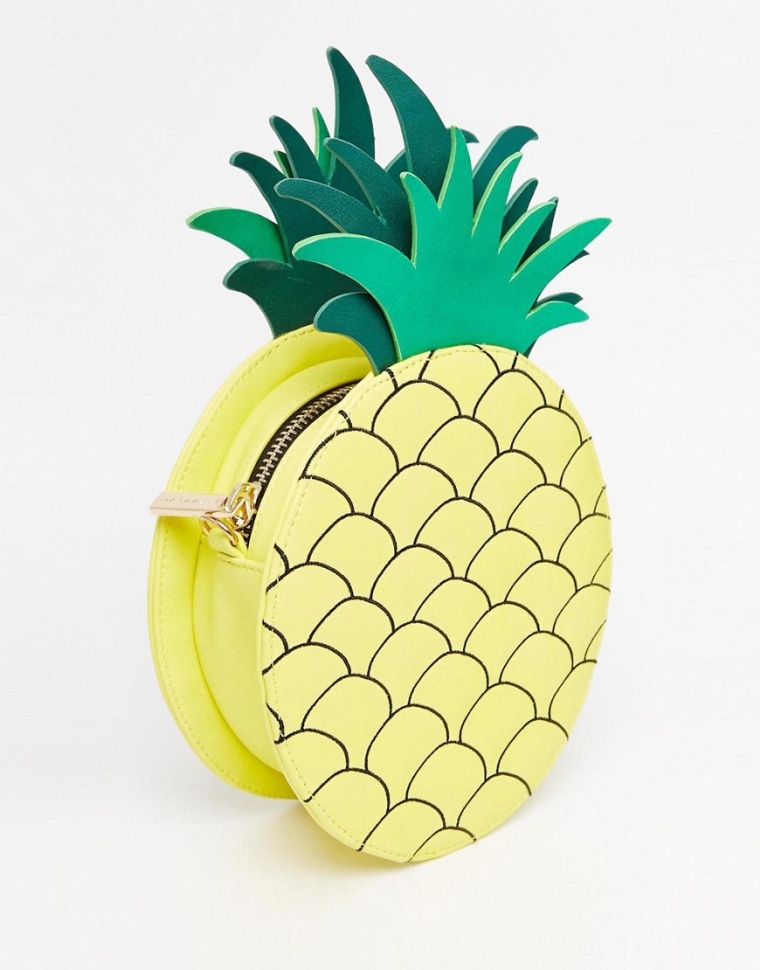 17. Skinnydip Exclusive Pineapple Cross Body Bag, $29, ASOS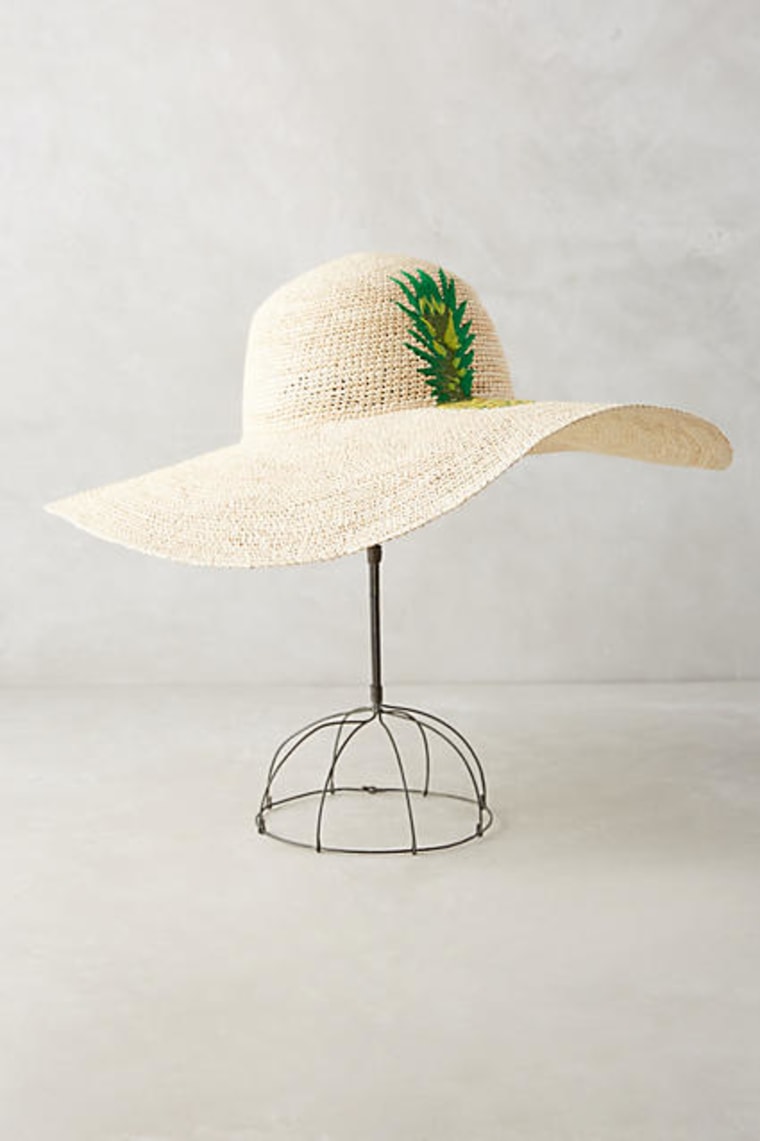 18. Pineapple Sun Hat, $150, Anthropologie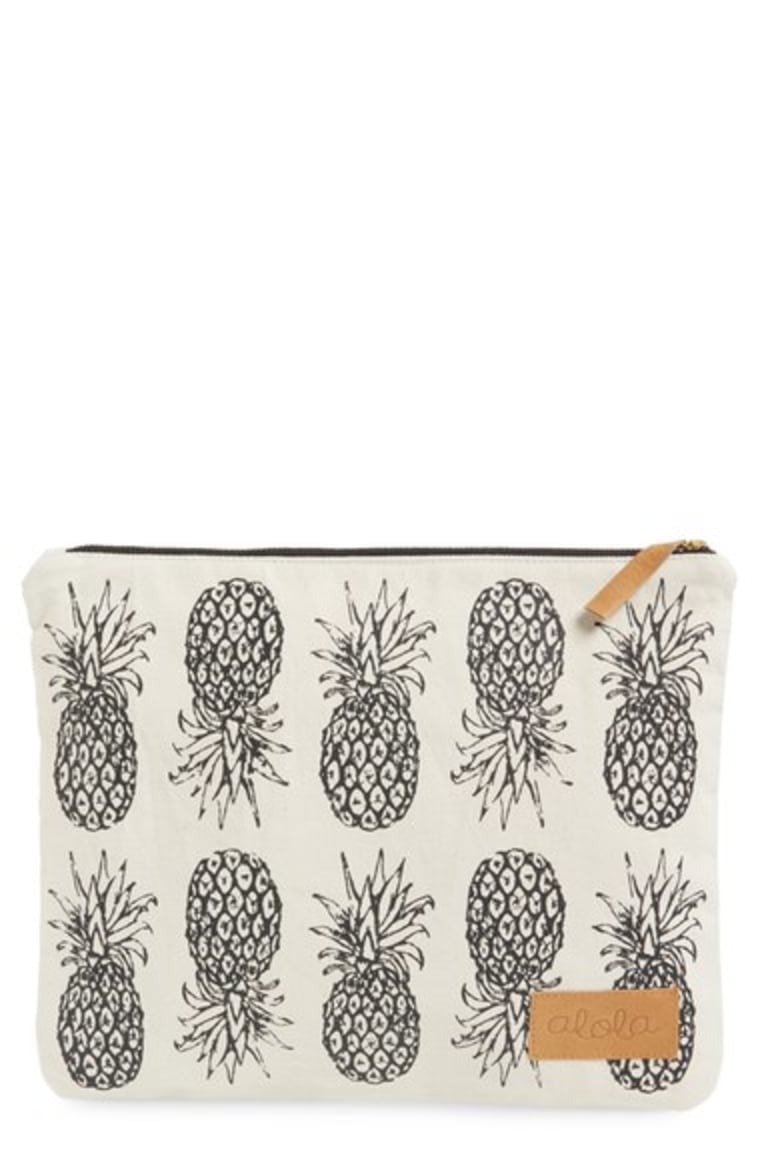 19. Pineapple Print Canvas Clutch, $58, Nordstrom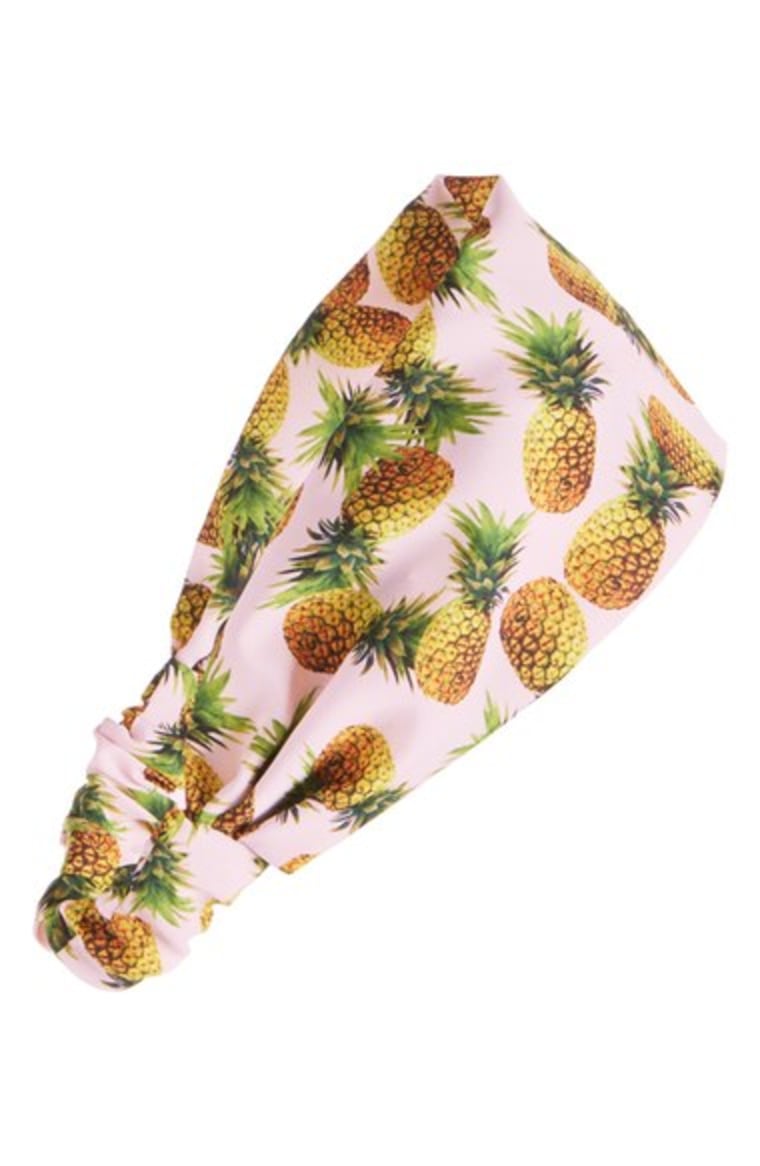 20. Cara Pineapple Print Head Wrap, $22, Nordstrom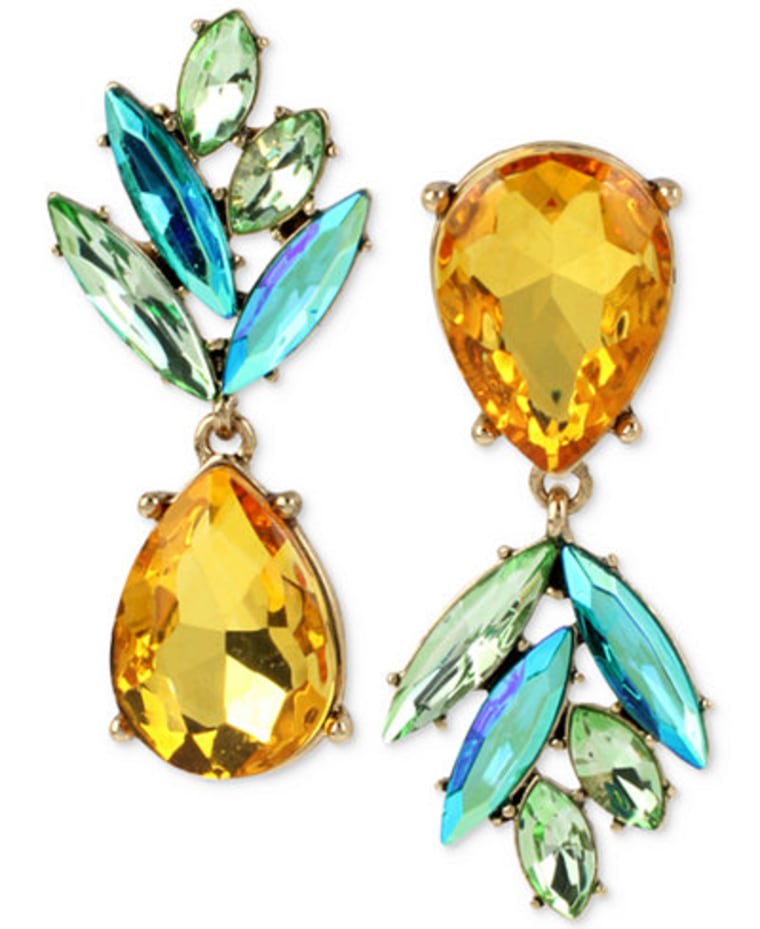 21. Betsey Johnson Gold-Tone Crystal Pineapple Mismatch Earrings, $35, Macy's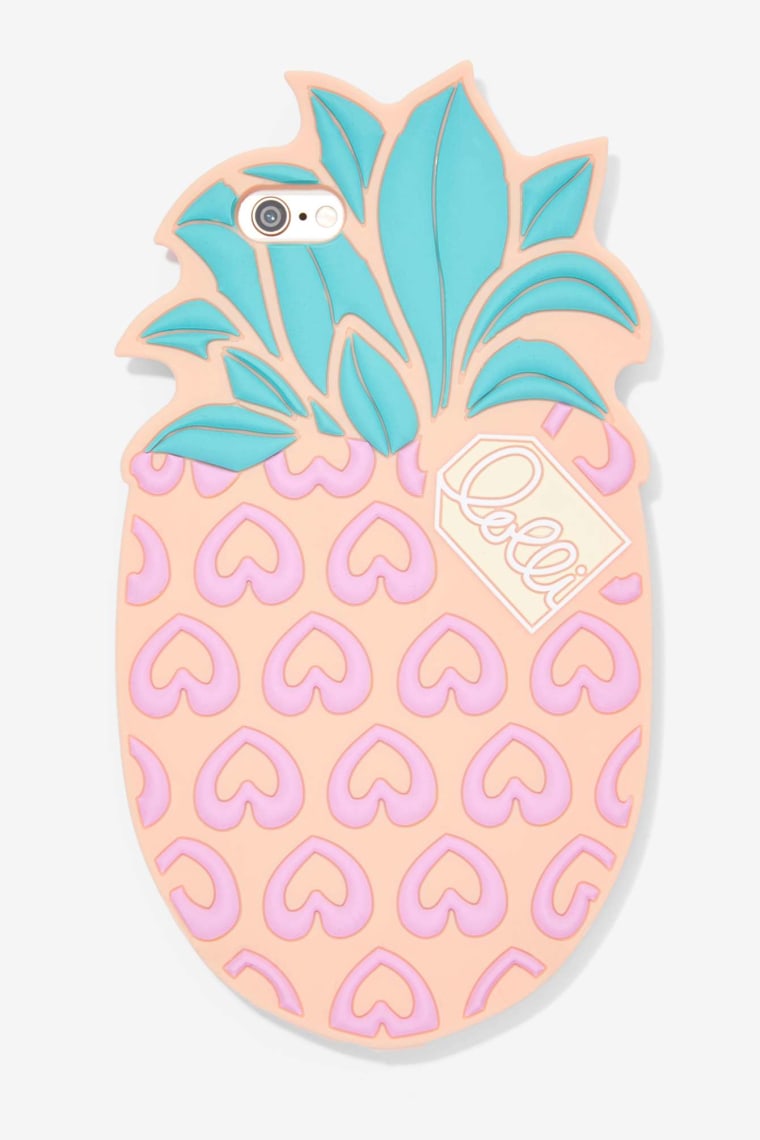 22. Lolli Swim Pineapple iPhone 6 Case, $30, Nasty Gal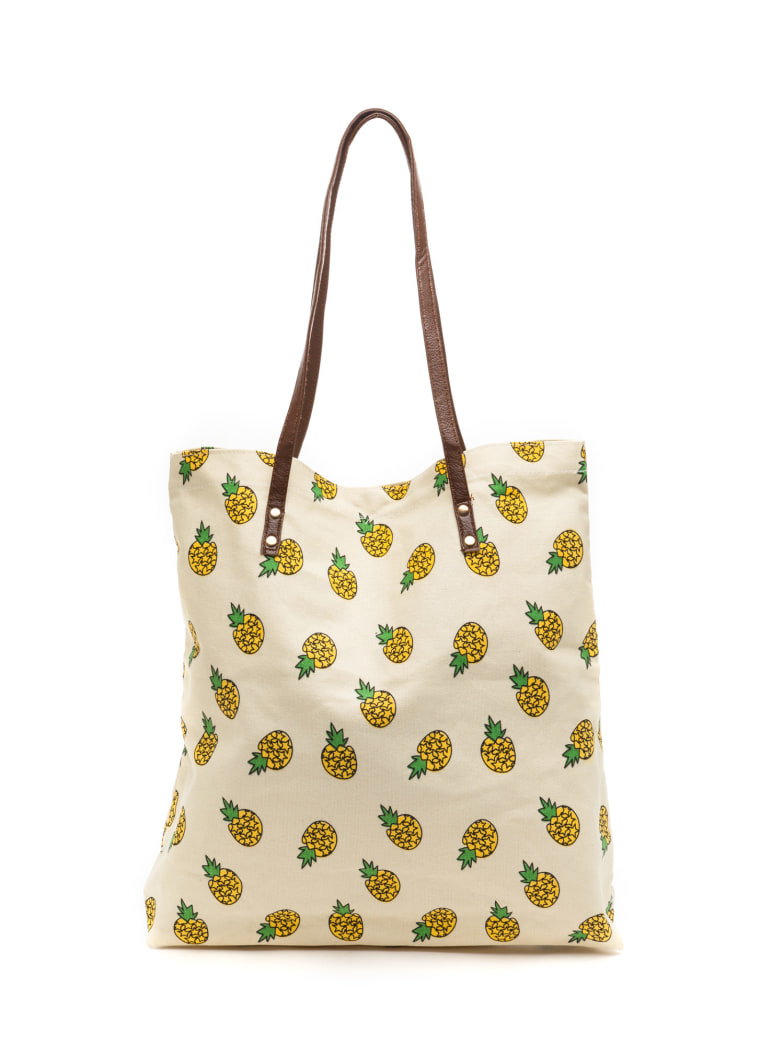 23. Fresh 'N Fruit Pineapple Tote Bag, $15, GoJANE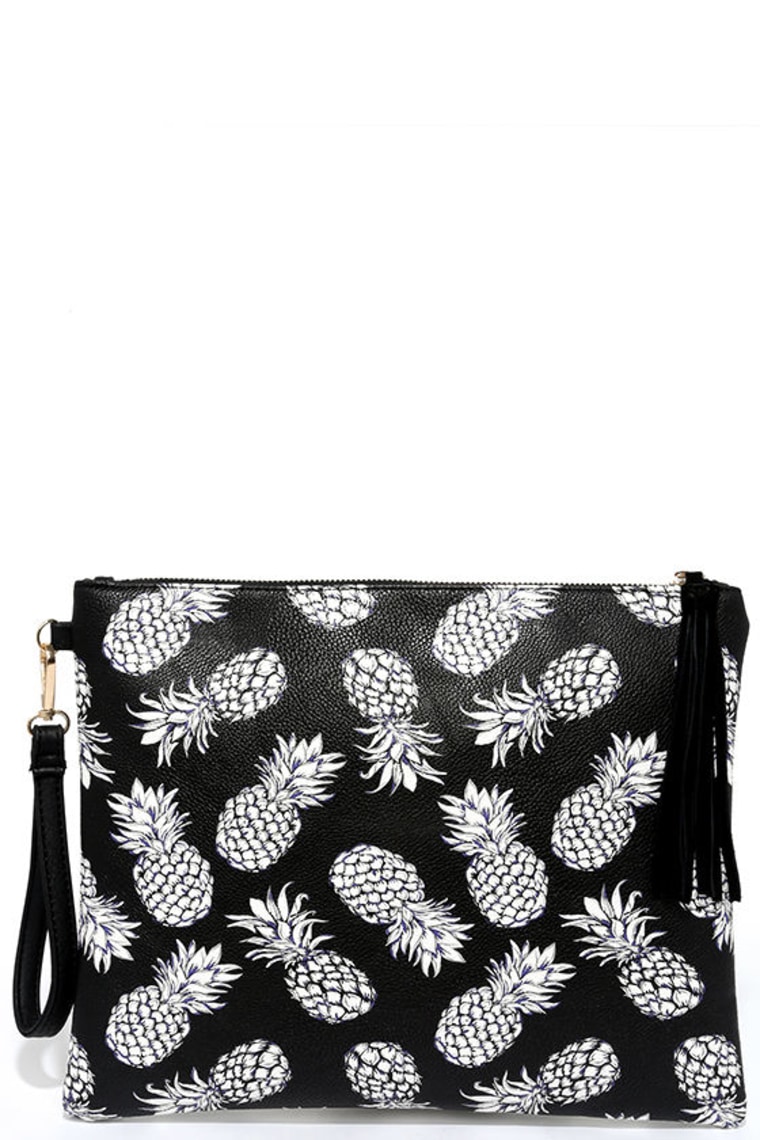 24. Take Your Tropic Black Pineapple Print Clutch, $23, Lulus
RELATED: 29 easy summer dresses you'll want to wear every day
Home decor
There are plenty of pineapple-inspired home items that will instantly take your abode into the tropics. From string lights to pillows to even cutlery, you can give every room some festive flair.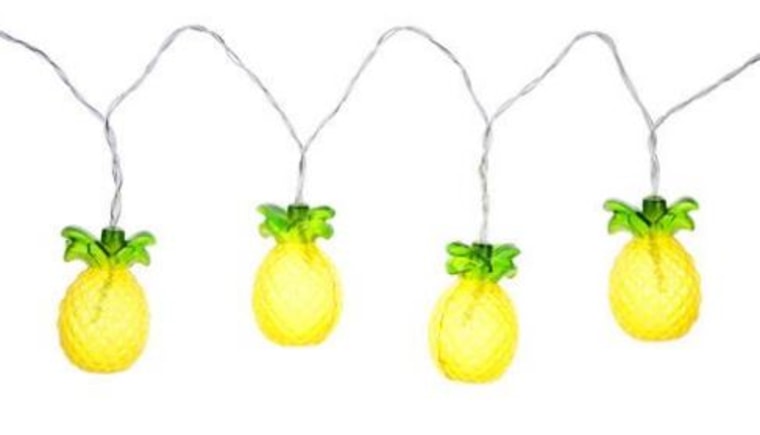 25. Sunnylife String Lights, $28, Mixology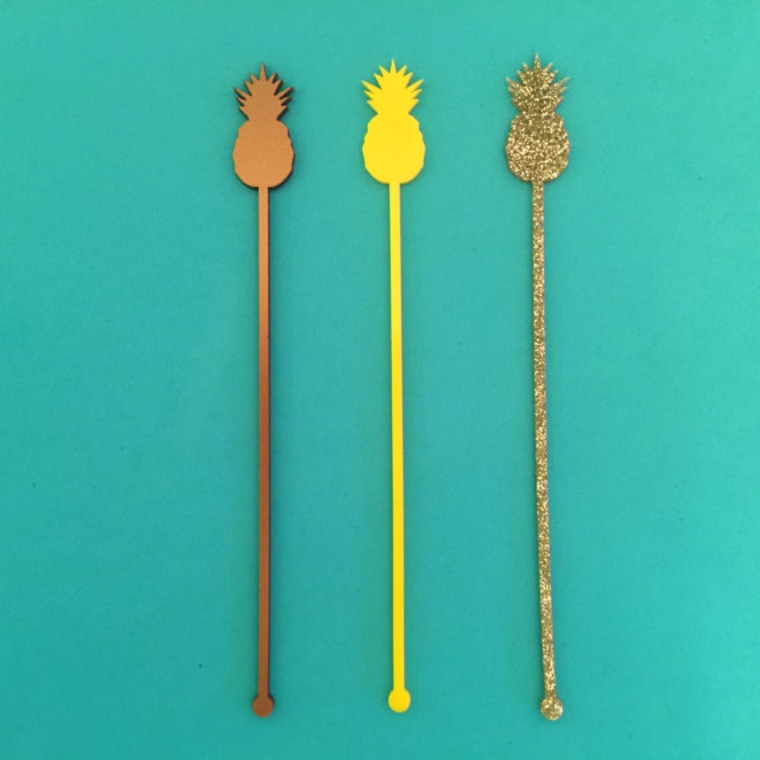 26. Pineapple Gold Glitter Drink Stirrers - Set of 6 Laser Cut Acrylic Stir Sticks, $16, Etsy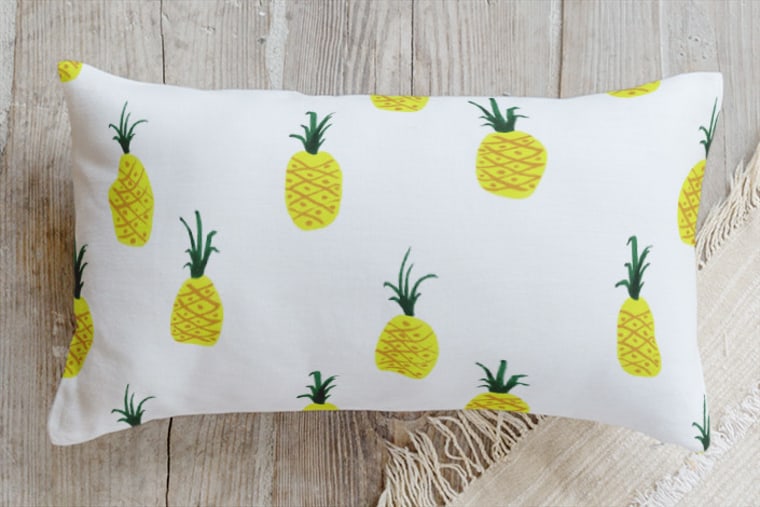 27. Jamba Pillow, $40, MINTED.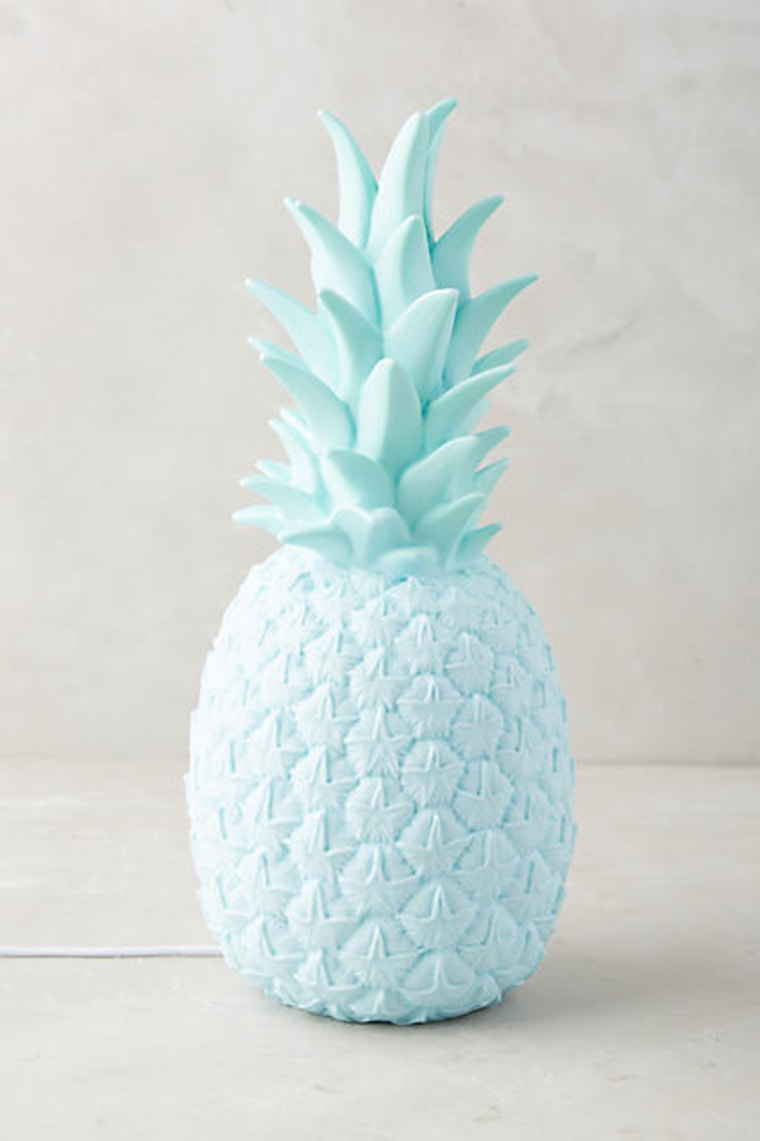 28. Pineapple Light, $98, Anthropologie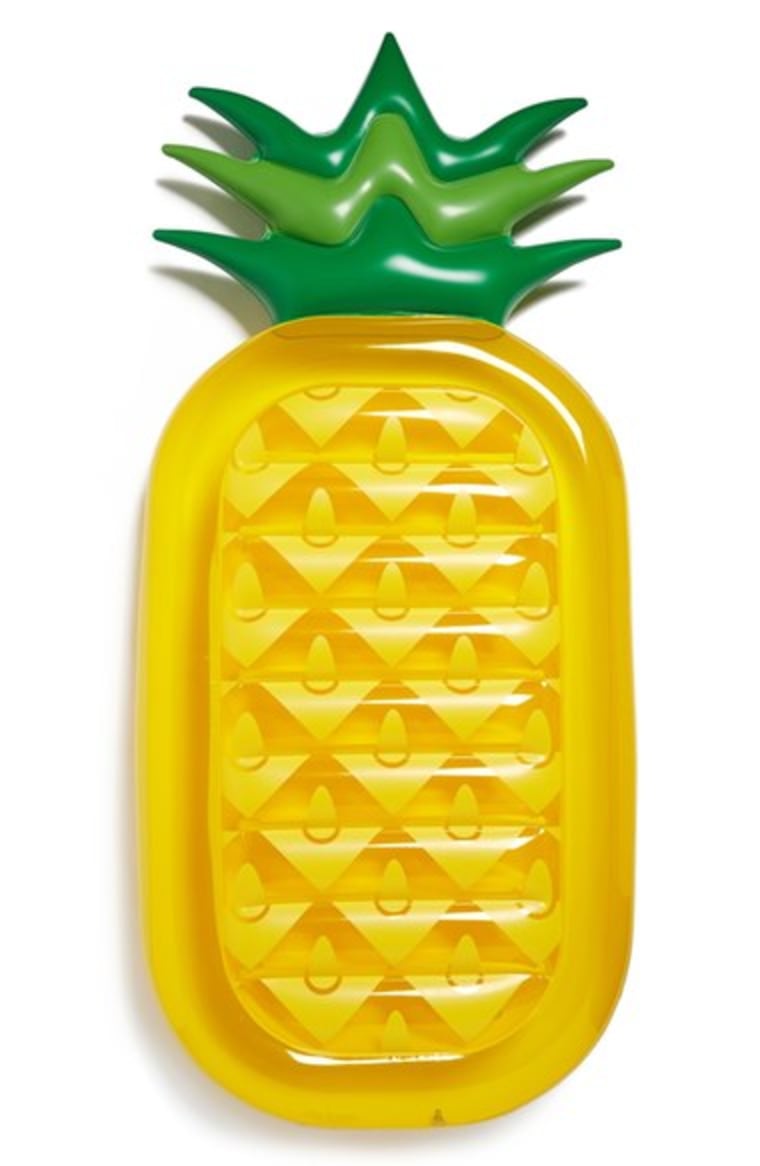 29. 'Really Big' Inflatable Pineapple Pool Floatie, $60, Nordstrom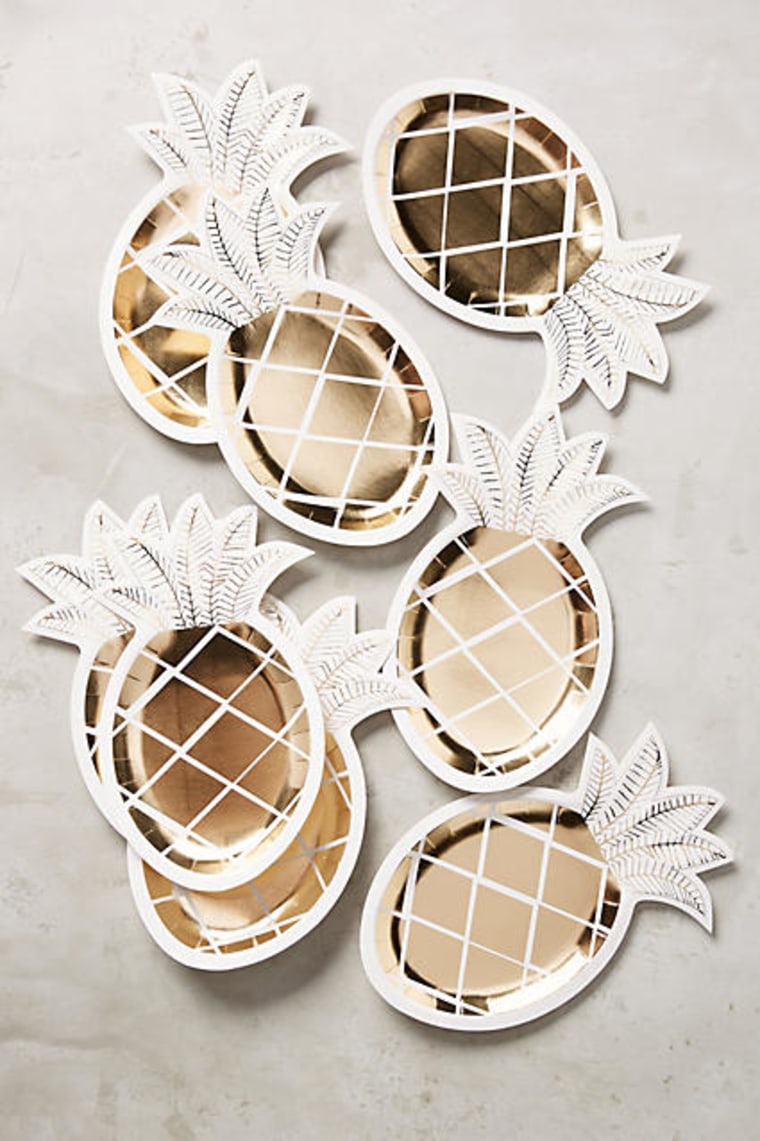 30. Pineapple Party Plates, $6, Anthropologie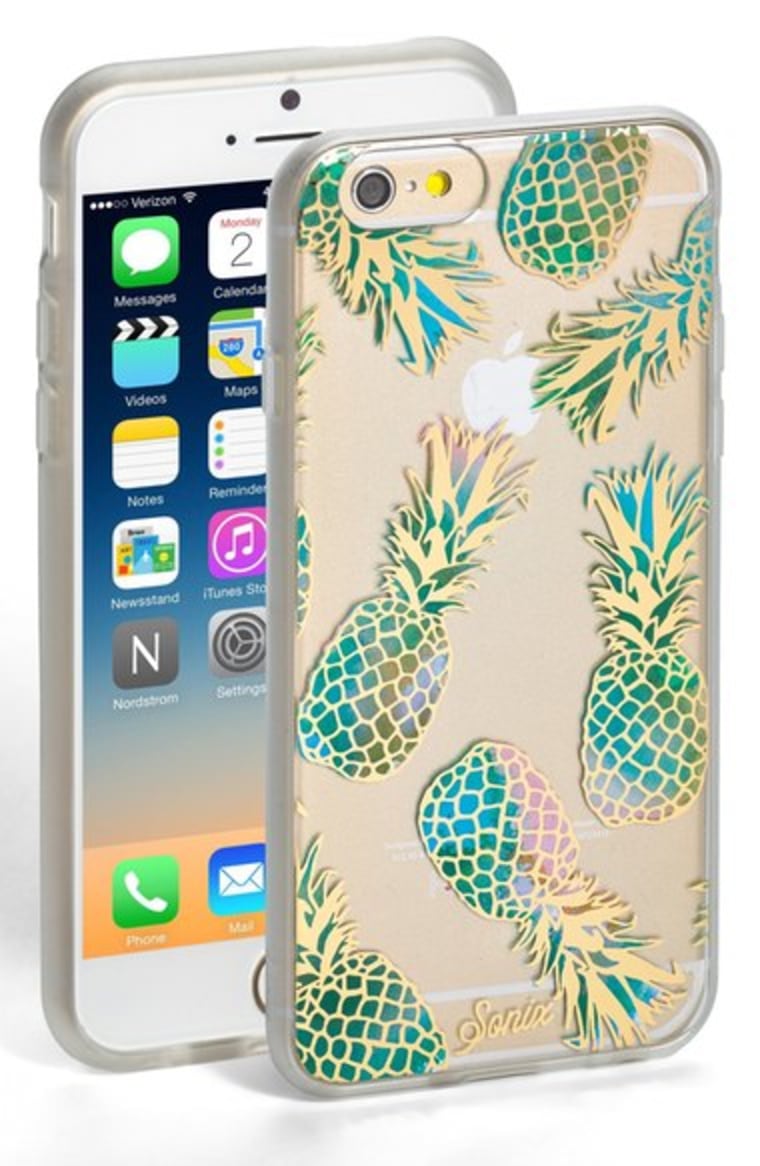 31. 'Liana Teal' iPhone 6 and 6s Case, $35, Nordstrom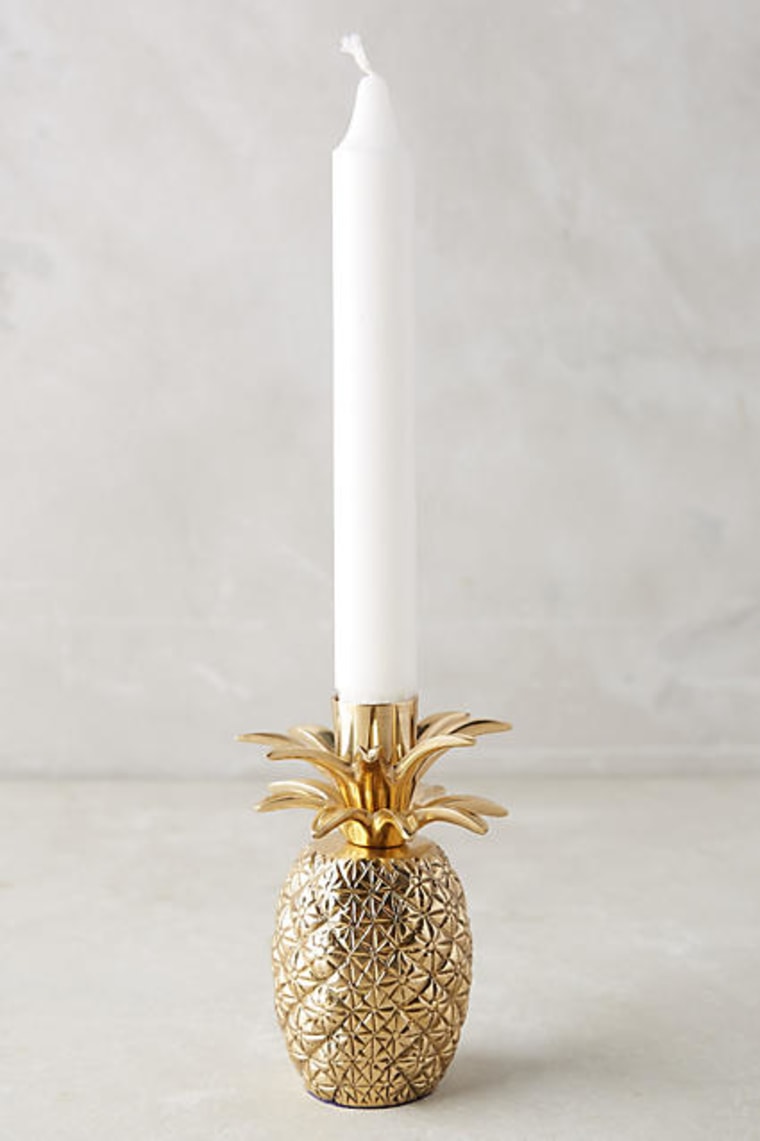 32. Pineapple Taper Holder, $36, Anthropologie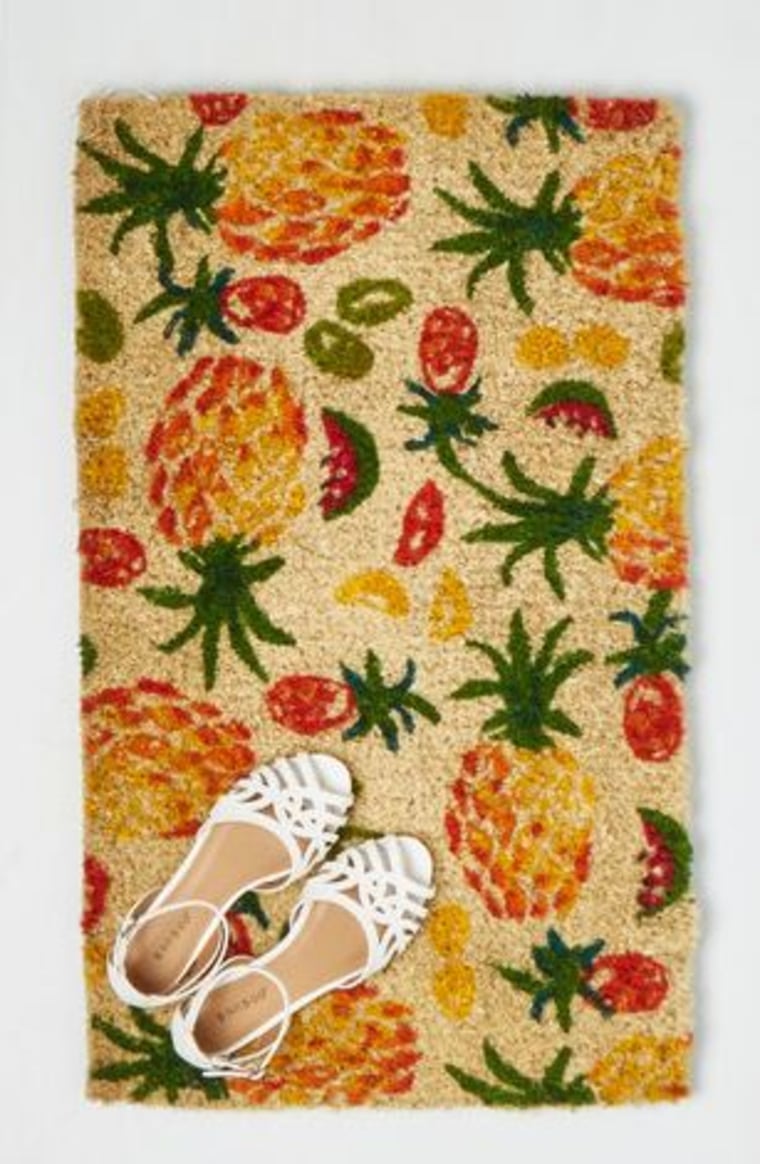 33. Fruit and Holler Doormat, $35, Modcloth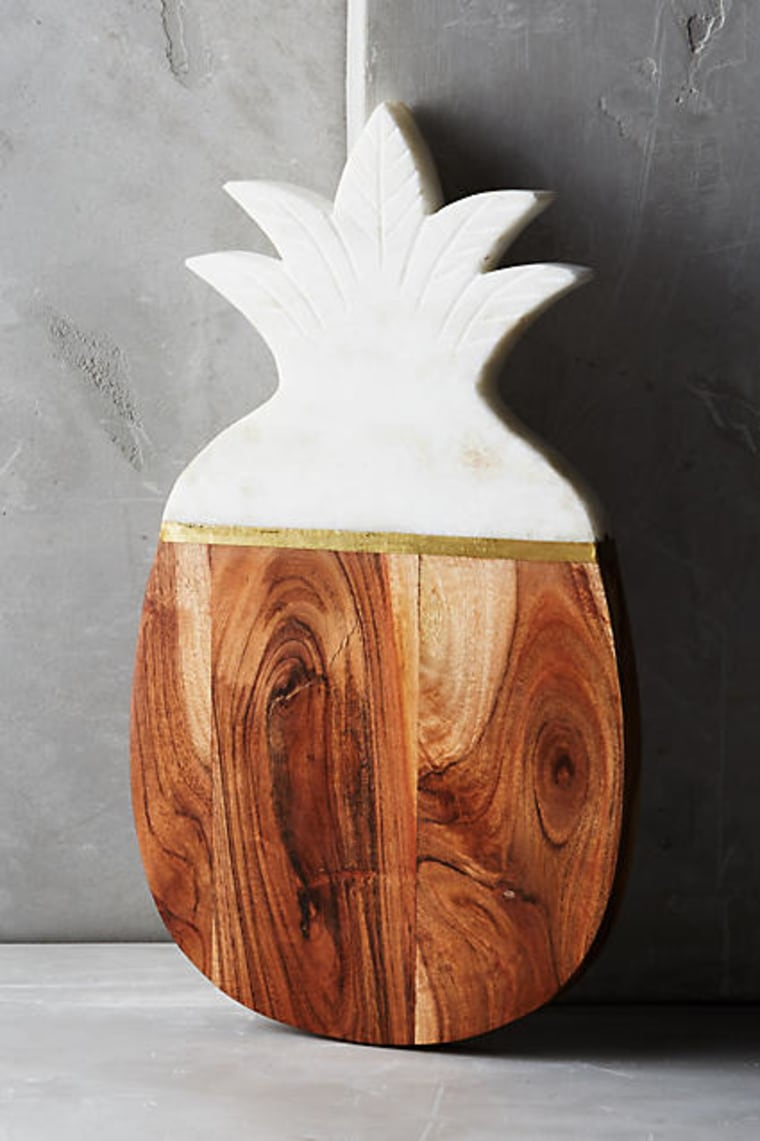 34. Marble and Acacai Cheese Board, $68, Anthropologie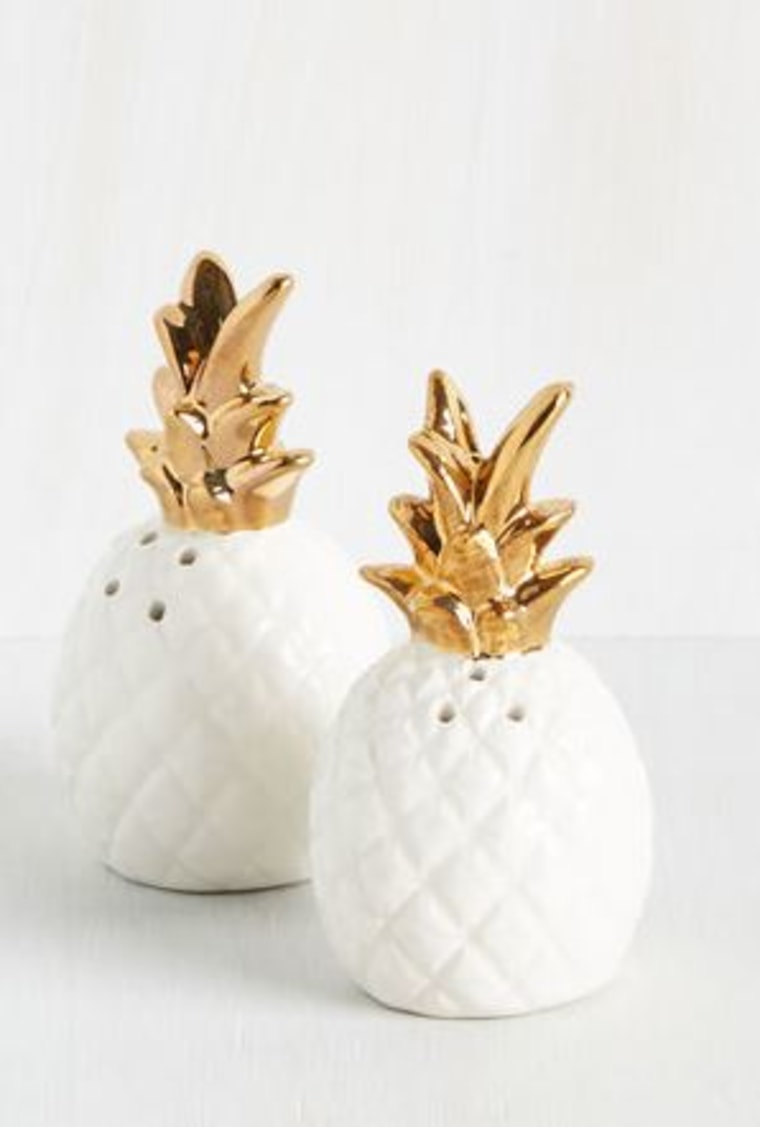 35. Equator to Your Needs Shaker Set, $18, ModCloth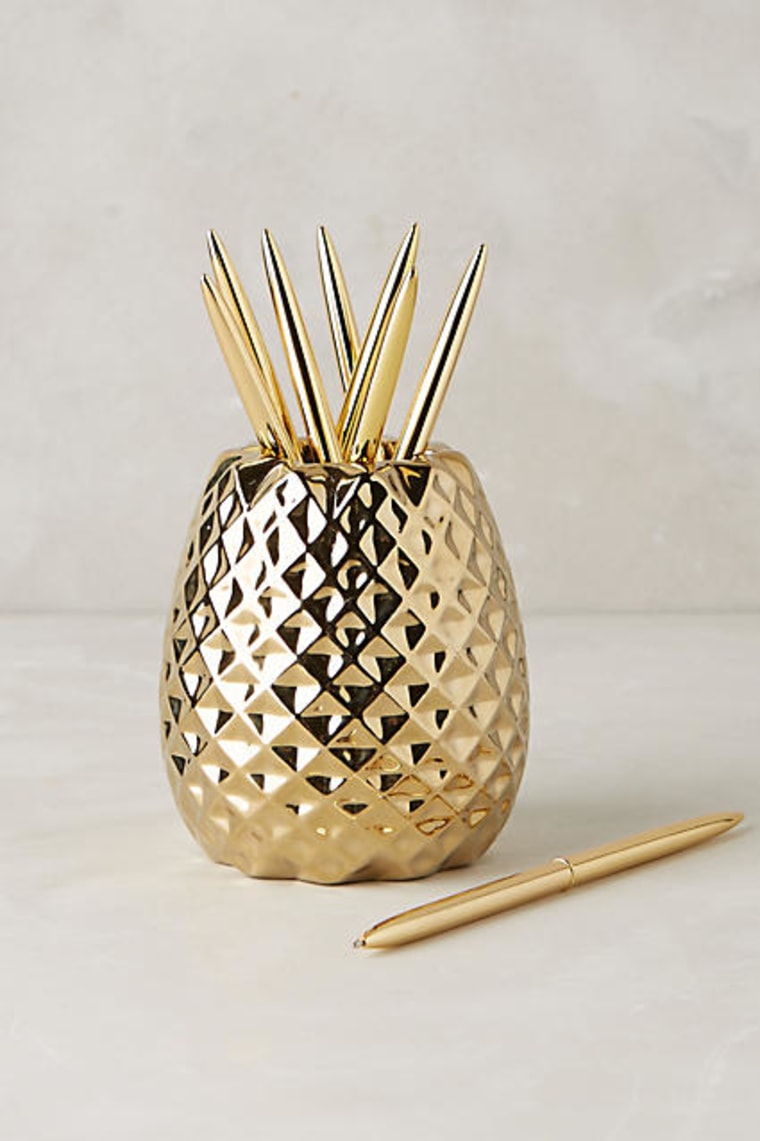 36. Pineapple Pencil Holder, $16, Anthropologie
37. Pineapple Stamped Party Cutlery, $12, Anthropologie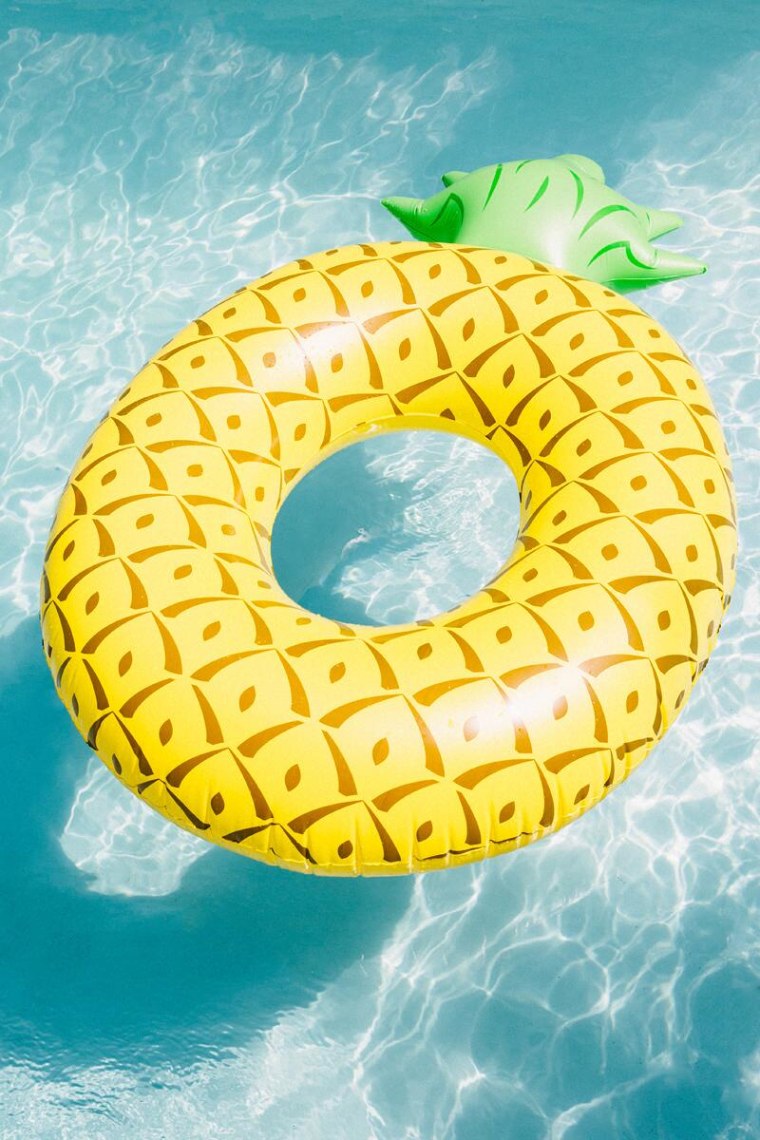 38. Giant Pineapple Pool Float, $25, Francesca's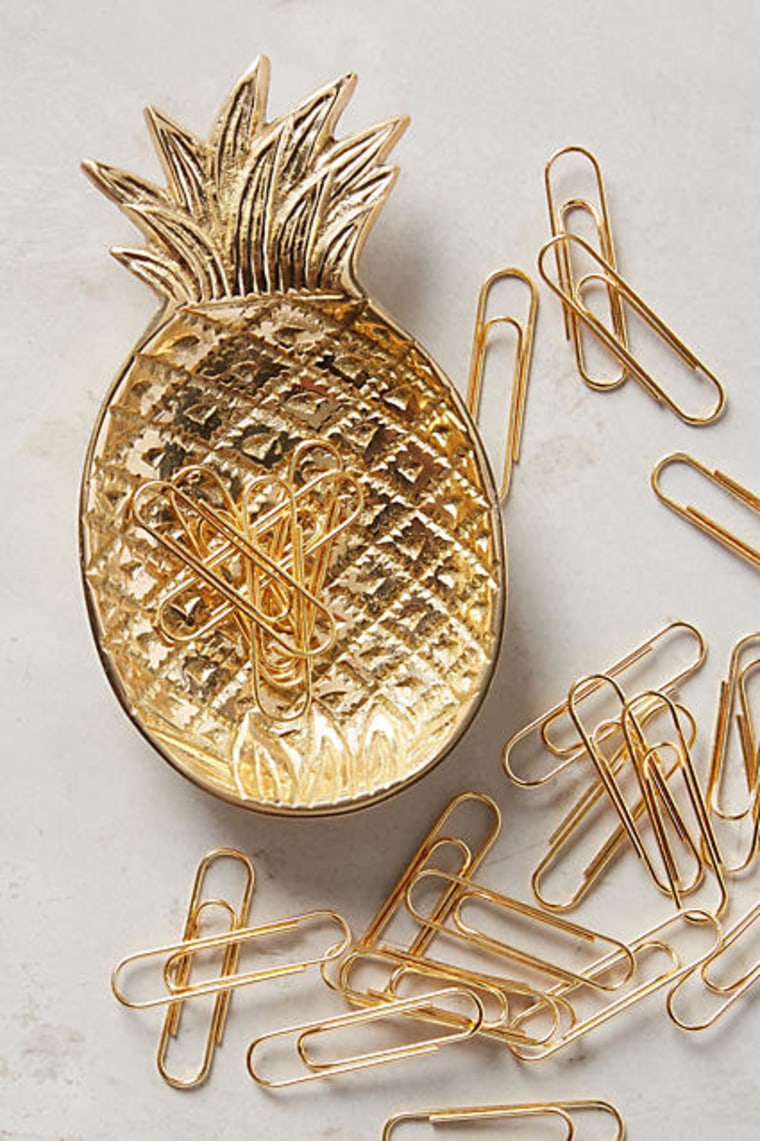 39. Pineapple Trinket Dish and Clips, $18, Anthropologie