Here comes the bride ... again!
TODAY is throwing the ultimate wedding in honor of the release of "My Big Fat Greek Wedding 2" for the lucky couple you chose — Kaitlin Roseman and John West. But it's not the first time TODAY has walked a couple to the altar.
Grab your tissues and check out our favorite TODAY weddings!
Kaitlin and John's Musical Medley
Kaitlin Roseman and John West had quite the journey down the aisle as they were serenaded by none other than Andy Grammer. The party made their way up to the Rainbow Room to celebrate the nuptials in style.
Melissa and Jeremy's Modern Wedding
Melissa McMillin and Jeremy Gebhardt — separated for years because of Gebhardt's tours of duty in Iraq and Afghanistan — had a theme of "modern love" in 2010.
Nick and Leigh's Sprint to the Altar
Former track stars Nick Cordes and Leigh Daniel jogged down the aisle after exchanging vows live on national television. "The journey you are starting today is not a sprint," said Matt Lauer. "We hope the joy you feel today can last for miles."
LaDonna and Darnell's Dream Wedding
LaDonna Bradford and Darnell Suggs won the hearts of American viewers in a series of fun, competitive challenges for the chance to tie the knot on Rockefeller plaza.
Jessica and Cody's Breakfast at Tiffany's
Arizona steakhouse employees Jessica Mapel and Cody Helgeson won a wedding planned by Martha Stewart and a grand finale celebration at Tiffany's.
Molly and Jason's Boat for Two
Molly Mouchka and Jason Waggoner had a beautiful boathouse extravaganza.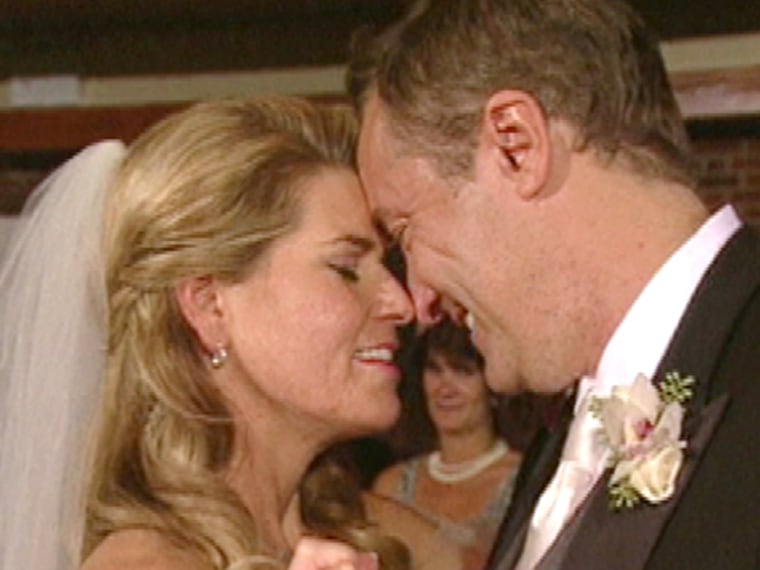 Sarah and Mark's Hometown Vows
Sarah Raley and Mark Dale were wed at Chesapeake Bay Beach Club in Stevensville, Maryland for "TODAY Throws a Hometown Wedding."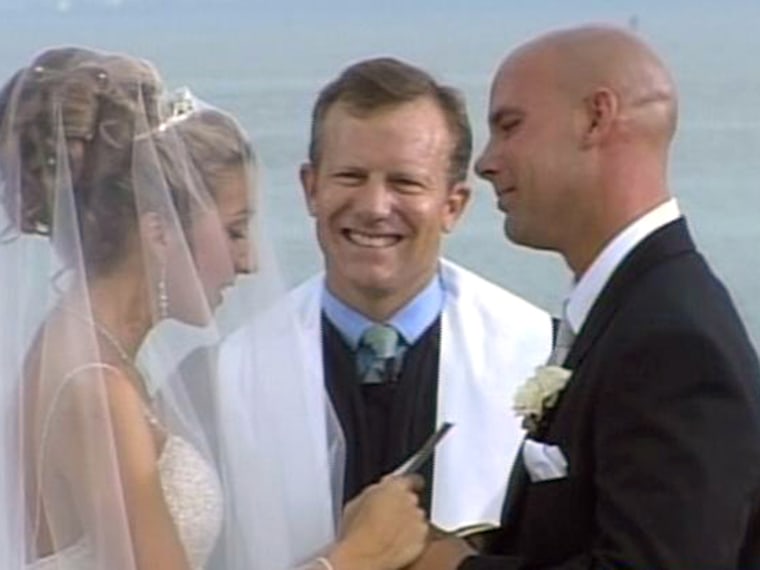 Nikki and Roger's Destination Wedding
Nikki and Iraq veteran Roger "Buddy" Butler met at a wedding and were lucky to land their own destination vows at the resort Cap Juluca in Anguilla.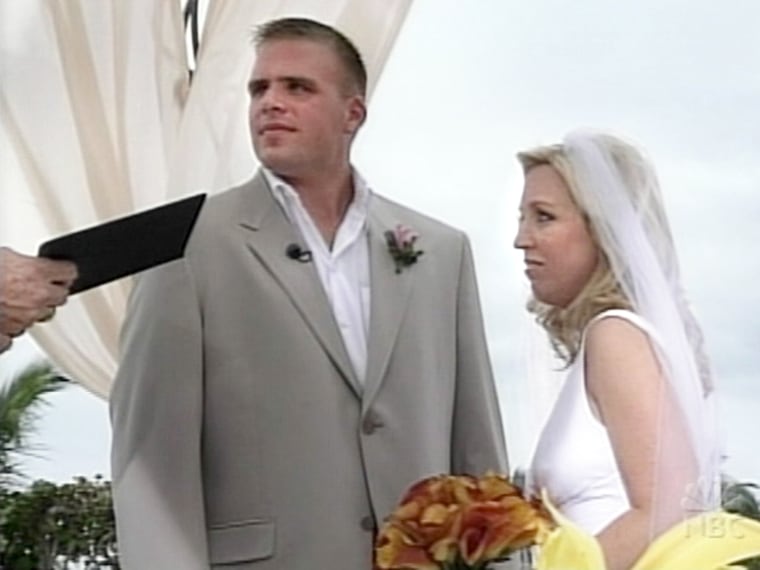 Seneca and Chris's Plaza Union
Single mom Seneca Bowers and confirmed bachelor Chris Janowicz shared a love of the outdoors and water and were wed on TODAY in 2003.
Cynithia and Marcus' Party at Tavern on the Green
Marcus was a veterinary technician and Cynithia a special education teacher who met at Tuskegee's homecoming football game in 1997. They were joined on the TODAY plaza in 2002 with a reception at Tavern on the Green.
Jenny and Jeff's Plaza Vows
Jeff Scott and Jenny Larou met at a wedding. On their third date, while waiting for a table, Jeff fell to the ground in cardiac arrest. They spent the rest of the evening and many other nights in the hospital before recovering and deciding to wed.

Melanie and Peter's Groundbreaking Nuptials
School psychologist Melanie and attorney Peter Ginsberg were the first couple married on TODAY in 2000.