Victoria Haltom is used to dealing with retouch requests from the women she photographs, but it was one woman's Photoshopped pictures in particular that made the greatest impact on her career.
Haltom, 25, from San Antonio, Texas, photographs women exclusively. Almost every one of her clients has something they don't like about themselves.
"It went from covering up blemishes to taking them down eight sizes," Haltom told TODAY.com. "It's gotten really excessive."
But after photographing a woman for a sexy bedroom spread in 2013, she received an email from the woman's husband that originally made her upset, but has ultimately changed her approach to the job.
RELATED: Tattoo artist makes cancer survivors feel 'whole again'
Inspired by a recent encounter with a client, she posted the letter on Facebook on October 12 and it quickly went viral, racking up thousands of shares and comments.
The wife, who wasn't identified, planned to put the steamy photos in a book to give to her husband for Christmas.
RELATED: Amy Schumer gets emotional talking about body image
On Facebook, Haltom described her as "a mid-forties lady … a curvy, beautiful size 18. I thought she looked like a goddess, but as most women do, she had a request."
The woman wanted Haltom to Photoshop her cellulite, stretch marks, fat and wrinkles away.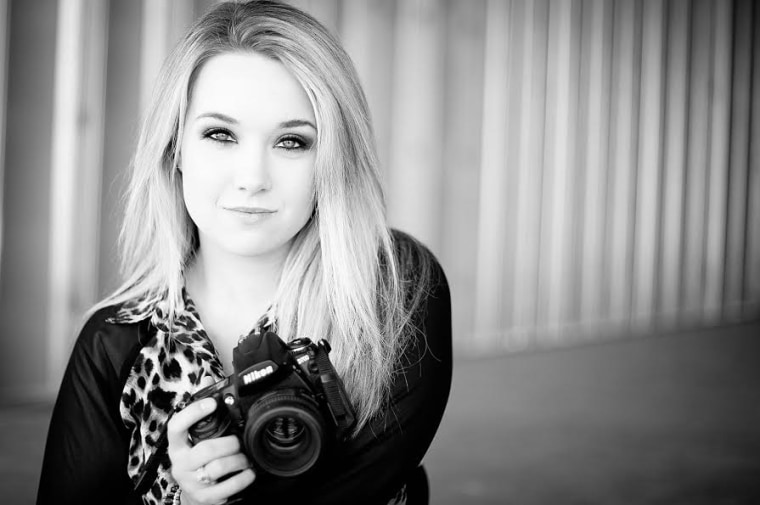 "I turned her into the epitome of what every woman dreams of being," Haltom wrote.
A few days after the holiday, Haltom received an email from the husband.
"These pictures … while they are beautiful and you are a very talented photographer… they are not my wife," the man wrote.
"You made every one of her 'flaws' disappear," he went on. "And while I'm sure this is exactly what she asked you to do, it took away everything that makes up our life.
"When you took away her stretch marks, you took away the documentation of my children. When you took away her wrinkles, you took away over two decades of our laughter, and our worries. When you took away her cellulite, you took away her love of baking and all the goodies we have eaten over the years."
At first, the email stunned Haltom because she'd spent a lot of time honoring the wife's request and felt her husband was criticizing her work.
"I cried forever and couldn't sleep," Haltom said. "It made me question my business mission and I would never want anyone to feel like I took someone they loved and turned them into someone they weren't."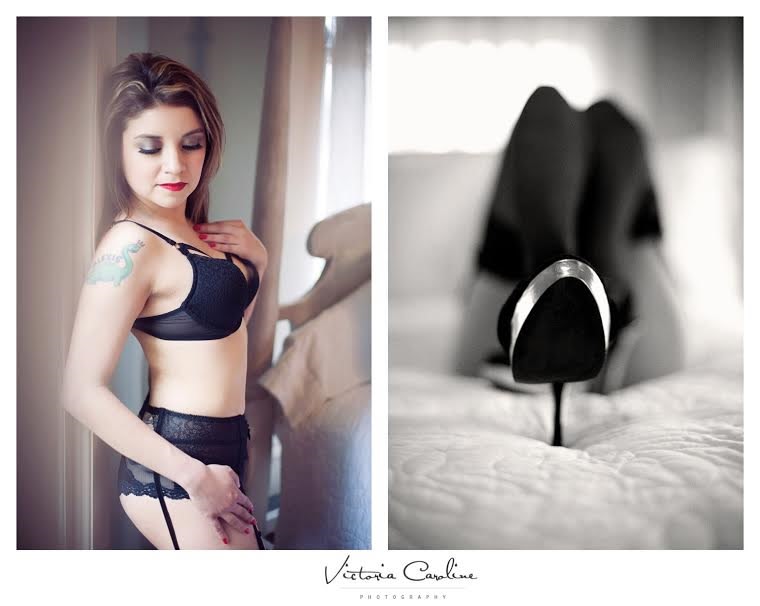 She's since had a change of heart, writing in her Facebook message, "Ladies, I can photoshop just about anything. But I encourage you to think twice about how much 'altering' we do.
"Our loved ones cherish and adore us just as we are," she said.
Haltom said she got the idea to share the photo after a woman she planned to photograph next week cancelled because she didn't think her husband would find her photos sexy.
The husband's email, she said, was the first time someone spoke up about how she'd used digital editing to transform a client.
"I have tons of women who call me a week or two before really nervous when they were excited before," Haltom said.
"I try to ease some of my client's nerves to the best of my ability and I remembered that email and how I changed my views since and was hoping to change theirs too."