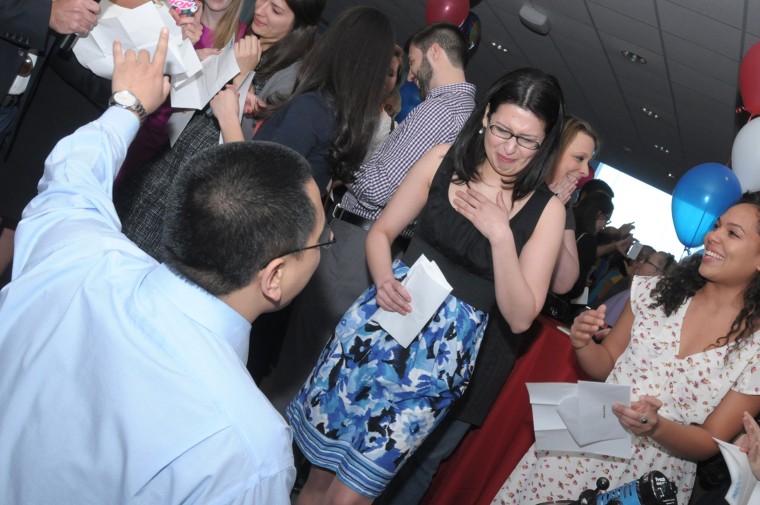 Match Day — when thousands of medical students across the country find out their residency fates — felt more like a scene out of a Match.com commercial on Friday for one couple.

Fourth-year medical student Roger Luo chose the chaotic moment to propose to his longtime girlfriend Gaby Chancay, a fellow student at Stony Brook University School of Medicine in Long Island, N.Y.
The scene was already dramatic enough: On Match Day, hundreds of friends and family members gather on campuses across the country as students rip open their sealed envelopes — and simultaneously discover their assignments — at the stroke of noon Eastern time on the third Friday in March.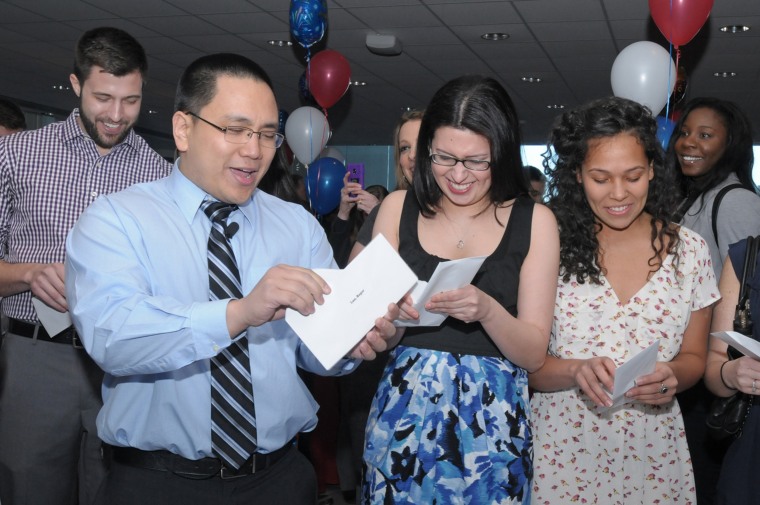 When Chancay opened her envelope to reveal her assignment, there was another letter on top — from a "Cupid-affiliated" hospital.
"I was so confused," Chancay told TODAY.com. "There's only supposed to be one letter, and obviously, that hospital doesn't exist, but then he started proposing and I realized what was going on."
Luo got the dean's office involved in order to slip the extra letter in with Chancay's official residency assignment. (The university also captured the entire proposal on video.)
To throw his girlfriend off the trail, Luo talked about how "cheesy" it would be to propose on Match Day — a ploy he said he had to use because his future wife knows him so well.
"She knows my poker face, but I knew she'd be so focused on the results of the match," Luo told TODAY.com. "Her surprise was the icing on the cake."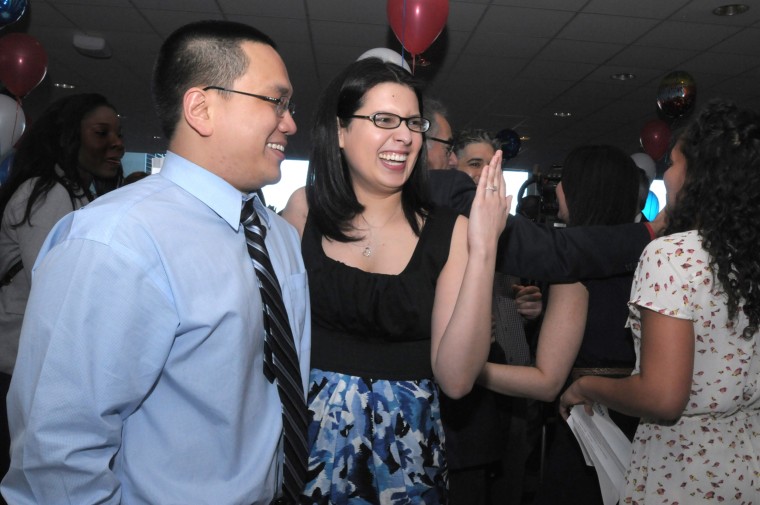 The couple met as freshmen at Williams College — in chemistry class, no less — eight years ago, and they received their top assignment choices on Friday.
The future bride will be heading to the Icahn School of Medicine at Mount Sinai in New York City for a residency in internal medicine, and the groom will go to New Jersey Medical School/Rutgers for his work in physical medicine and rehabilitation.
Because they are a couple, Luo and Chancay pursued programs in fairly close proximity — but didn't know for sure whether they'd end up in the same metropolitan area.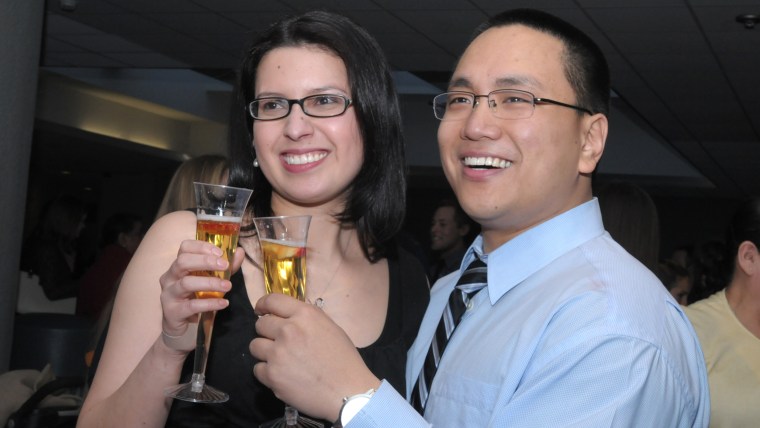 On Friday, 25,687 applicants were successfully matched to first-year residency programs nationwide, according to the National Resident Matching Program.
"I feel so happy in every way, both professionally and personally," Chancay said, adding that a wedding date hasn't been set yet. "We've been a little busy!"