It's no secret that we're a bit beauty obsessed here at TODAY. From wacky trends like bubble nails, Coca-Cola hair wash and glitter beards (all real!), to everyday tricks like "baking" makeup and "plumping" lips, the options are truly endless. That's what makes it so fun!
But sometimes these limitless options can feel overwhelming. How can you tell if one frizz-fighting serum is better than the rest? Which eye cream or body moisturizer really does what it claims? Does that lip color work well on different skin tones? Well, that's where we come in.
Along with our friends at People magazine, we've launched the first-ever People and TODAY Beauty Awards, featuring the best-of-the-best hair, makeup, skin and body products to buy right now. Our team of testers (including Kathie Lee and Hoda) did the tough job of trying hundreds of lotions, potions, masks and mascaras over two weeks to bring you the 44 must-have beauty buys of 2015.
RELATED: The makeup winners of the People and TODAY Beauty Awards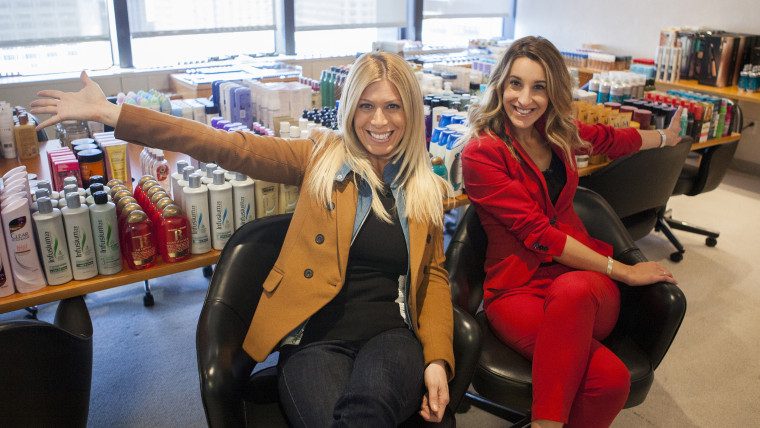 The best part? All of the items come straight from the drugstore, so there's no need to blow a paycheck on an eye shadow palette (ahem, we found a great one for under $20).
Now that we've announced a different category each day this week — like the must-have makeup items, skin-care superstars and best body-care products — it's time for the mother of all beauty topics: hair. We've got you covered with the best shampoo and conditioner, the most powerful hot tools, the strongest frizz fighters and so much more.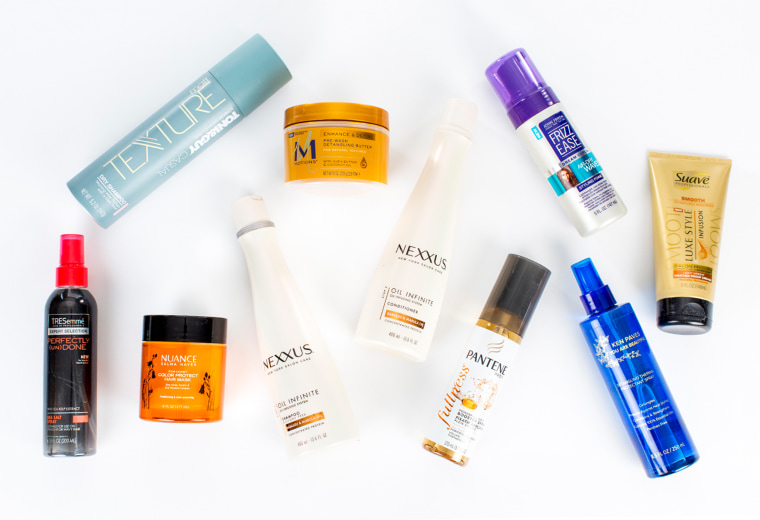 (Listed from left to right.)
Best for beachwaves
TreSemme Perfectly Undone Sea Salt Spray, $5.99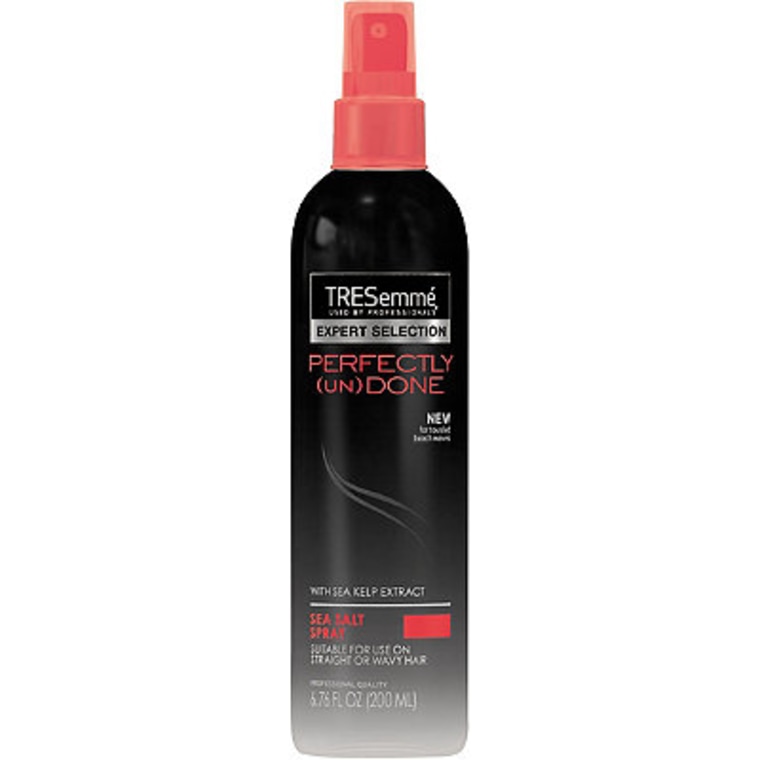 Infused with sea kelp extract, this salty spray achieves that perfectly effortless beach look we're going for all year long.
Best dry shampoo
Toni & Guy Casual Matt Texture Dry Shampoo, $14.99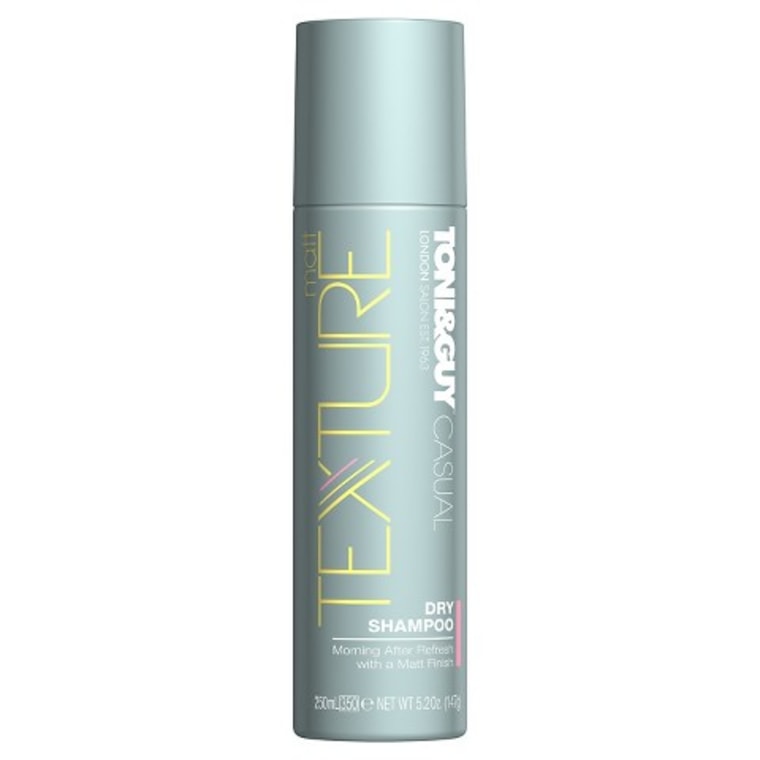 Now that we know the power of "no poo" and skipping a few days between washes, dry shampoo has become our best friend. This oil-absorbing formula works just as well as dry shampoos at double the price. We're hooked!
Best color protector
Nuance Salma Hayek Raw Honey Color Protect Hair Mask, $9.99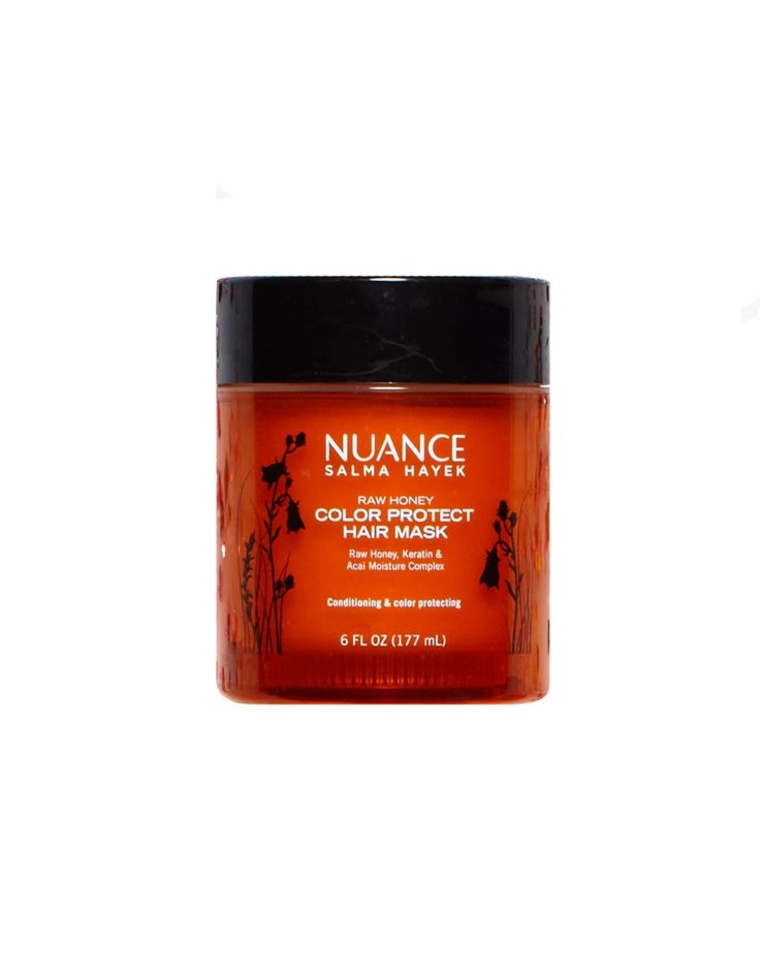 Considering that Salma Hayek's hair is undeniably gorgeous, it's no wonder her mask tops our list. Sleep with this formula and wake up with red carpet-worthy bounce.
Best shampoo and conditioner
Nexxus Oil Infinite Shampoo, $11.99 and Restoring Conditioner, $16.99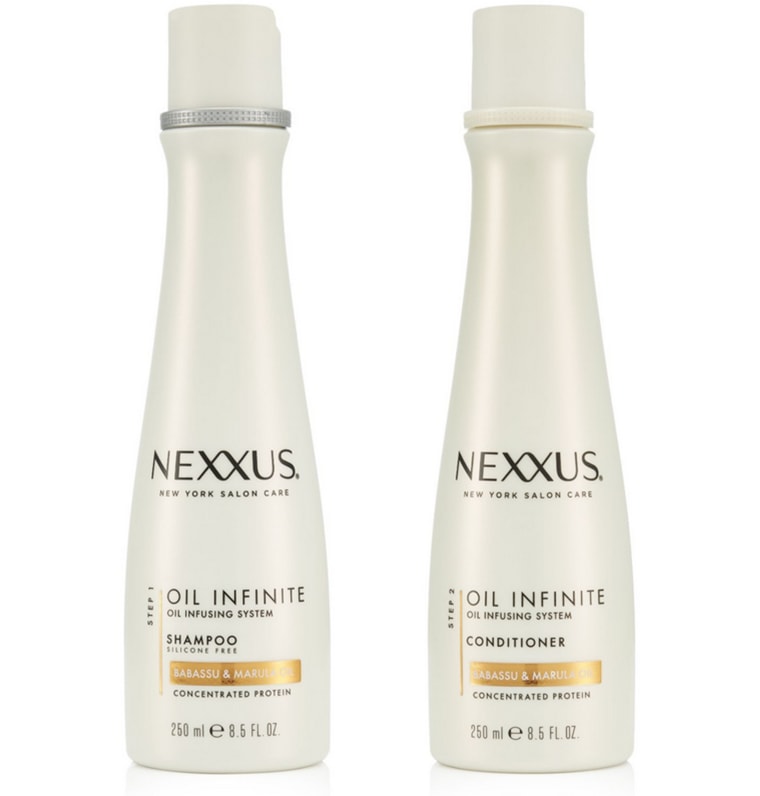 This oil-infused duo is the perfect set to cure dry hair in the moisture-zapping winter months. Get ready for shiny, lustrous locks you'll love to run your fingers through.
Best detangler
Motions Natural Textures Pre-Wash Detangling Butter, $6.99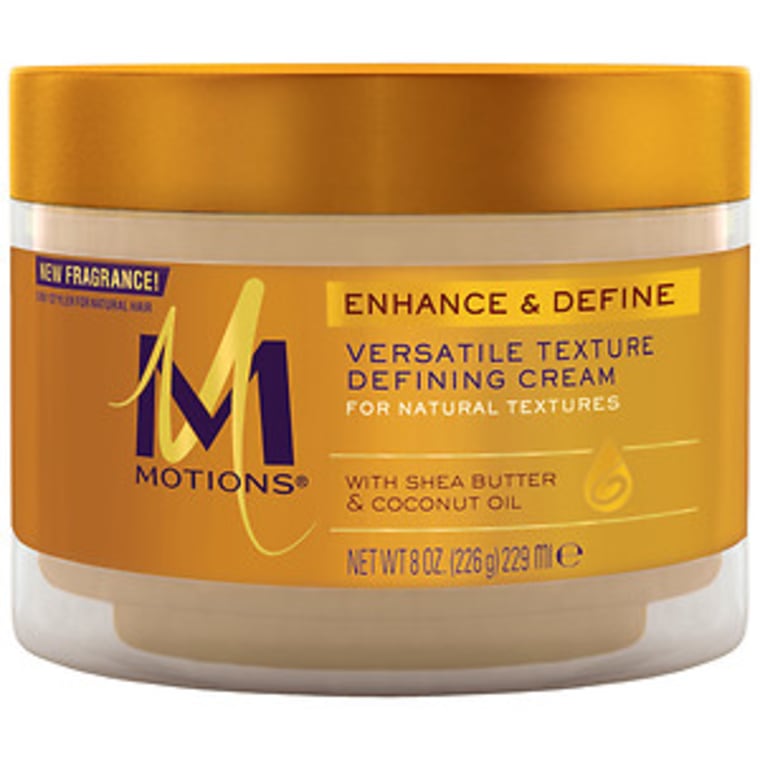 This formula, chock full of moisturizing ingredients like shea butter and coconut and avocado oils, goes on before you wash to make detangling a breeze afterward.
Best for volume
Pantene Pro-V Full & Strong PowerFUL Body Booster Spray, $3.99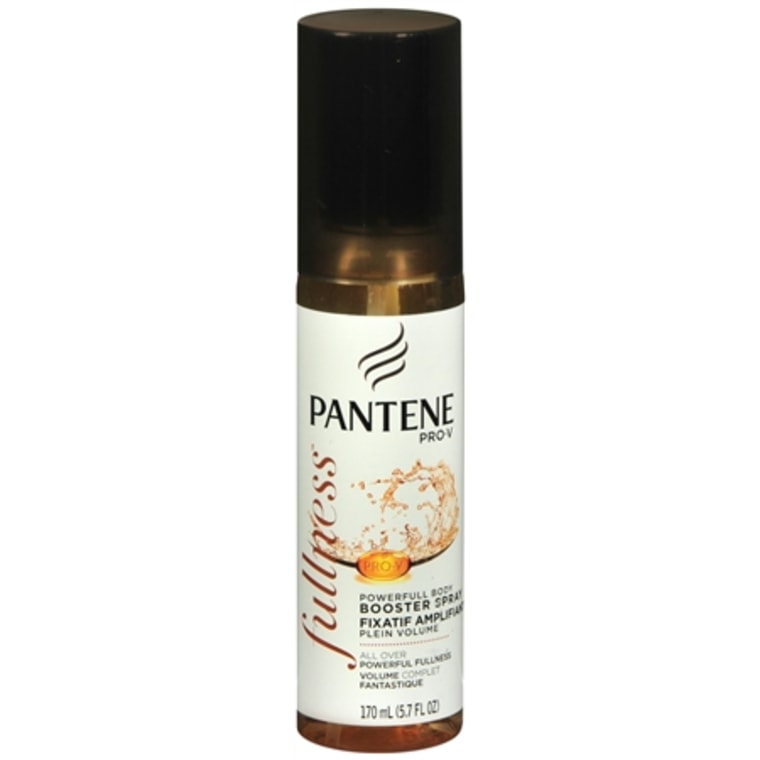 Fine-haired ladies, this booster spray belongs on your vanity! The spray gel not only adds volume, but also creates a soft hold to keep your style throughout the day.
Best frizz fighter
Suave Professionals Luxe Style Infusion Smoothing Lightweight Weather Proof Cream, $5.00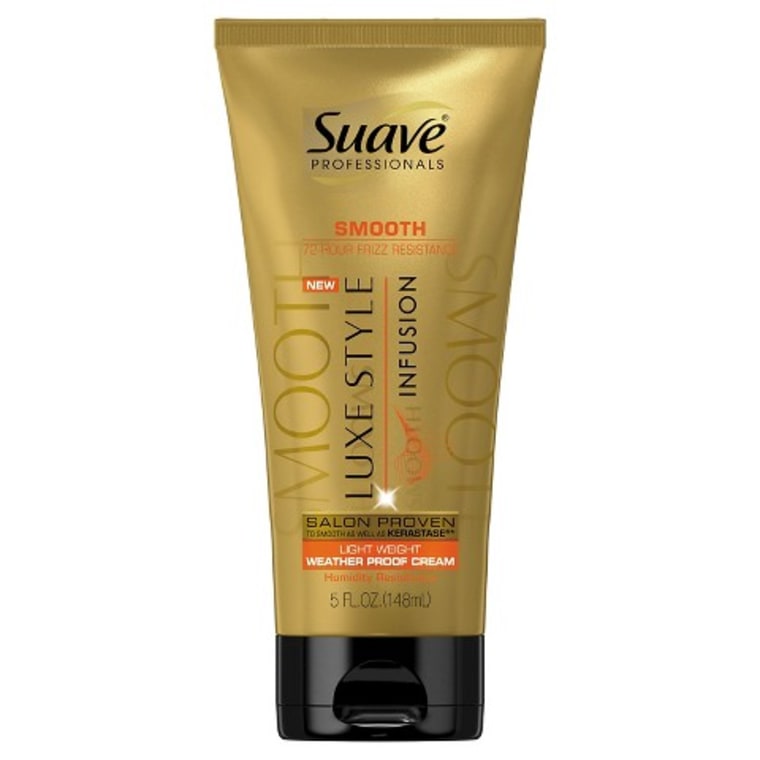 Start stocking up for summer! This frizz-fighting formula is humidity's greatest enemy.
Best heat protectant
Ken Paves You Are Beautiful Detangling Thermal Heat Protectant Spray, $16.98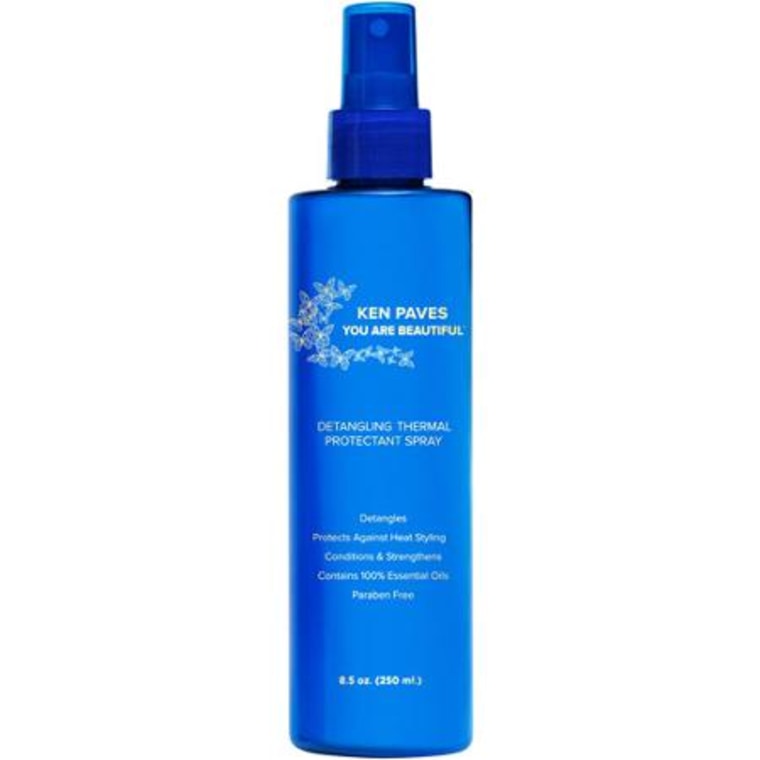 We love our hot tools as much as the next girl, but it can wreak some serious damage on our locks. This thermal protectant creates a barrier from the harsh heat and even detangles in the process.
Best for curls
John Frieda Frizz Ease Dream Curls Air-Dry Waves Styling Foam, $9.99

We found the cure for crunchy curls! Apply this foam to wet hair to achieve soft and natural-feeling spirals as you air dry.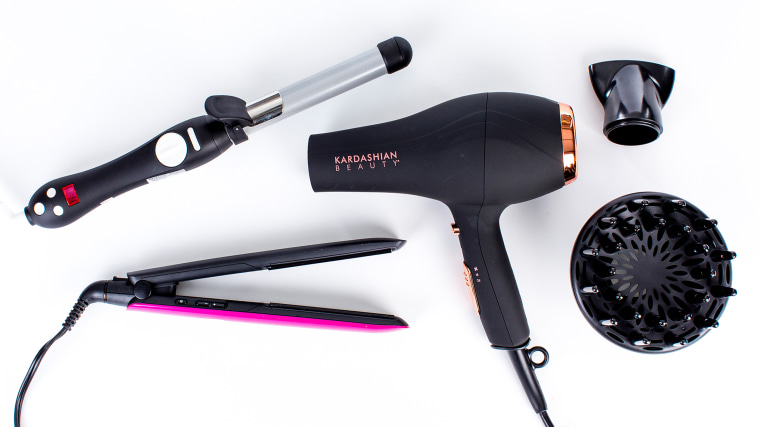 (Listed from left to right.)
Best curling iron
The Beachwaver Co. Beach waver S1, $129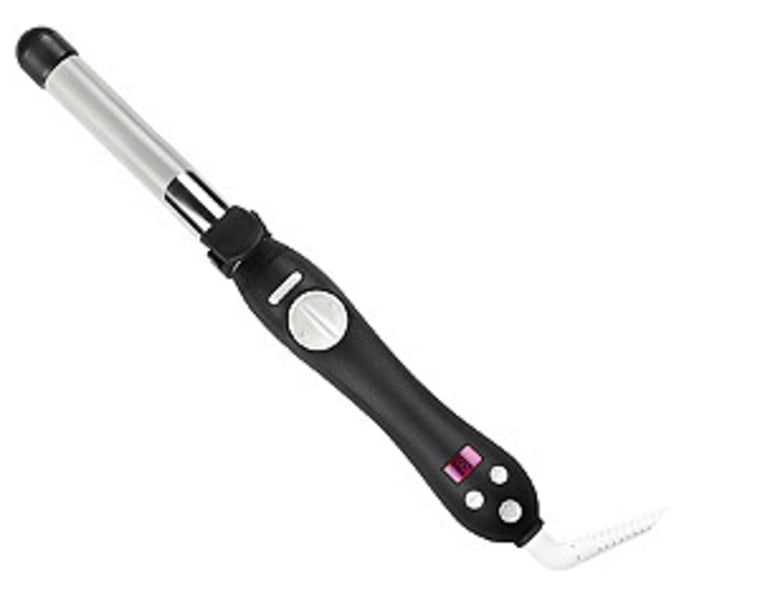 There's a reason why this super-smart hot tool always wins awards ... it's the best! The rotating curling iron allows from more control and the ability to create styles from beachy waves to tight ringlets. We love how the new design offers a "home" button to return the barrel to it's starting position.
Best straightening iron
Remington UV Baked Ceramic Straightener, $27.99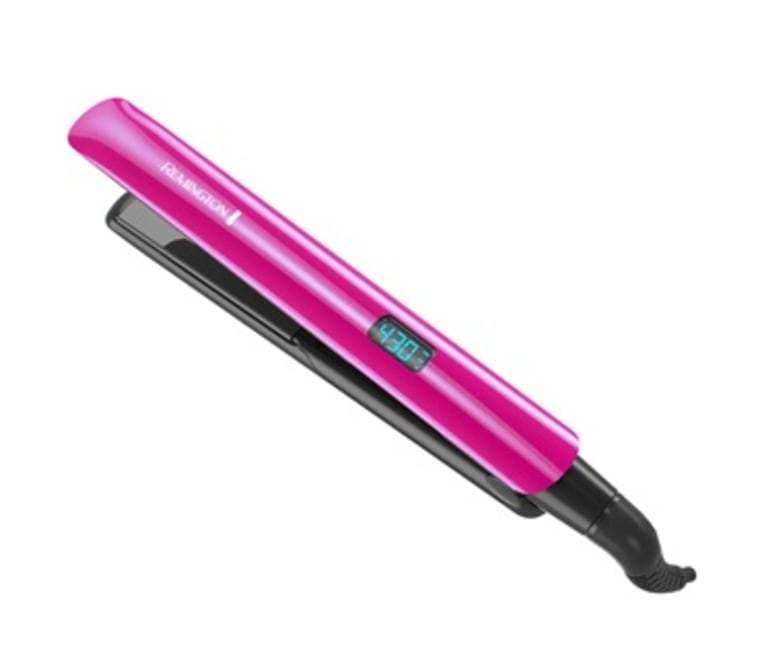 Don't let the fun, hot pink color fool you; this straightener is no joke! Infused with a UV powder and then baked, these ceramic heats up quickly to let you straighten hair in just one pass.
Best blowdryer
Kardashian Beauty Hair Dryer, $89.99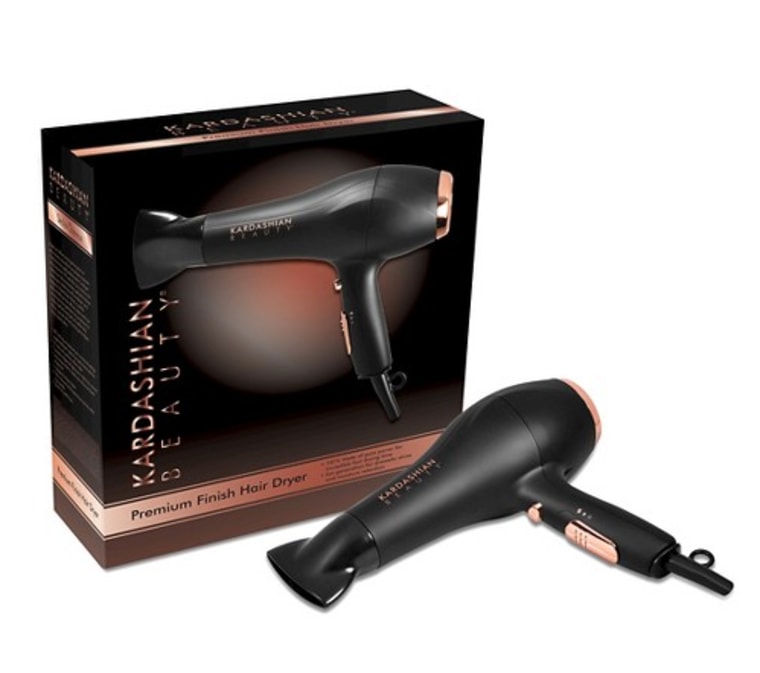 We love the matte black finish and rose gold accents on this hair tool, but the real draw is how powerful it is. The dryer even comes with two attachments for when you want to wear your hair curly or straight.
Click here to see the full list of best beauty products of 2015 and follow TODAY Style on Facebook for all the beauty news, products and tips you need to know.