The blue utilitarian jacket. The bicycle. The camera in hand. These are just a few of the unmistakable accessories that made iconic New York Times photographer Bill Cunningham ubiquitous, even on the most bustling of New York City streets.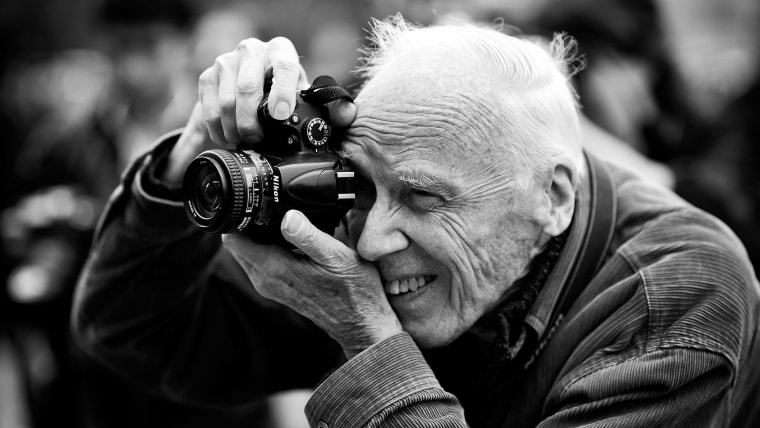 Cunningham, who passed away on Saturday at the age of 87, was known for using the eclectic streets of New York as a runway for his charmingly candid fashion photos. His renowned snapshots influenced the Times' style pages for nearly 40 years, and in the process made the man behind the lens an icon in both the fashion world and that of New York City.
Now, the New Yorkers he photographed (and photographed for) are remembering him with their own spontaneous street photos of the legendary photographer himself. Take a look at some of the most candid Bill Cunningham moments being shared:
RELATED: Jane Birkin, Joni Mitchell & more older icons star in new fashion campaigns
RELATED: Everything old is new again: Fashion illustrators back in vogue
RELATED: Model with one arm fights for diversity in fashion world
You can learn more about Bill Cunningham's legacy here.