From soccer star to soccer dad, David Beckham now gets to add Sexiest Man Alive to his list of labels.
People magazine bestowed its 2015 title to the British sex symbol, known just as much for his ab-baring underwear ads as for his air-bending free-kicks.
These days, he spends most of his time taking care of his four children with fashion mogul and former Spice Girl Victoria Beckham. Beckham, 40, said the title took him by surprise.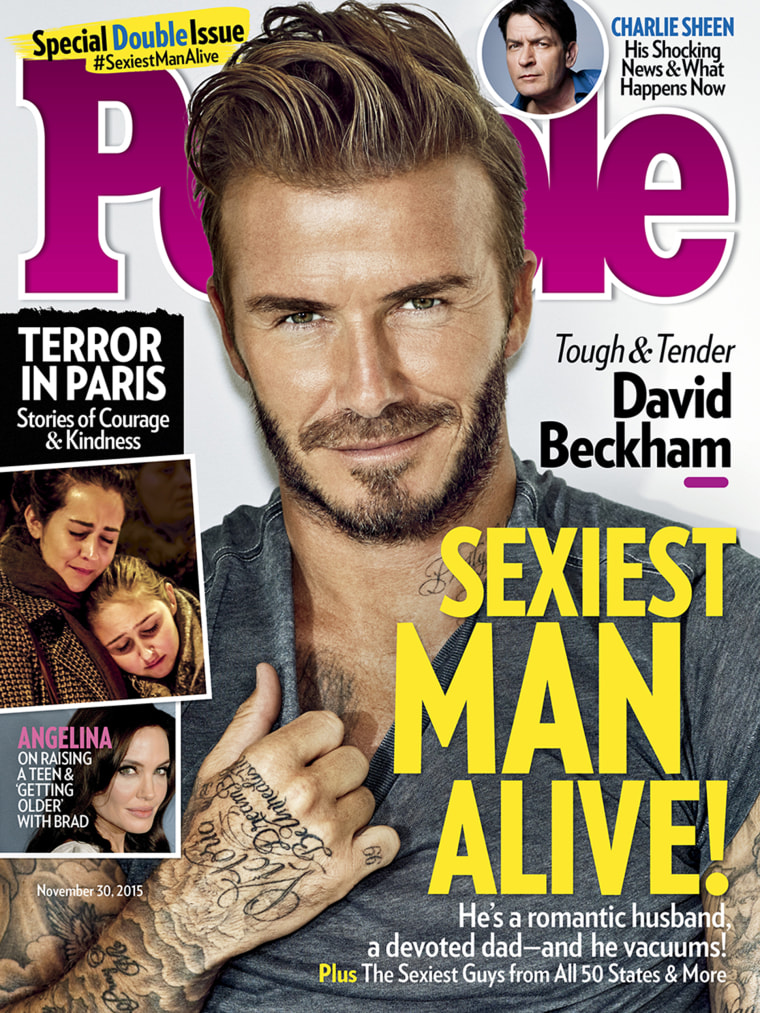 "I never feel that I'm an attractive, sexy person," he told People. "I mean I like to wear nice clothes and nice suits and look and feel good, but I don't ever think of myself that way."
RELATED: David Beckham and James Corden strip down in hilarious underwear ad spoof
Beckham said he and his wife laughed about the title with their kids, especially his three boys: Brooklyn, 16, Romeo, 12, and Cruz, 10. The couple also have a 4-year-old daughter, Harper.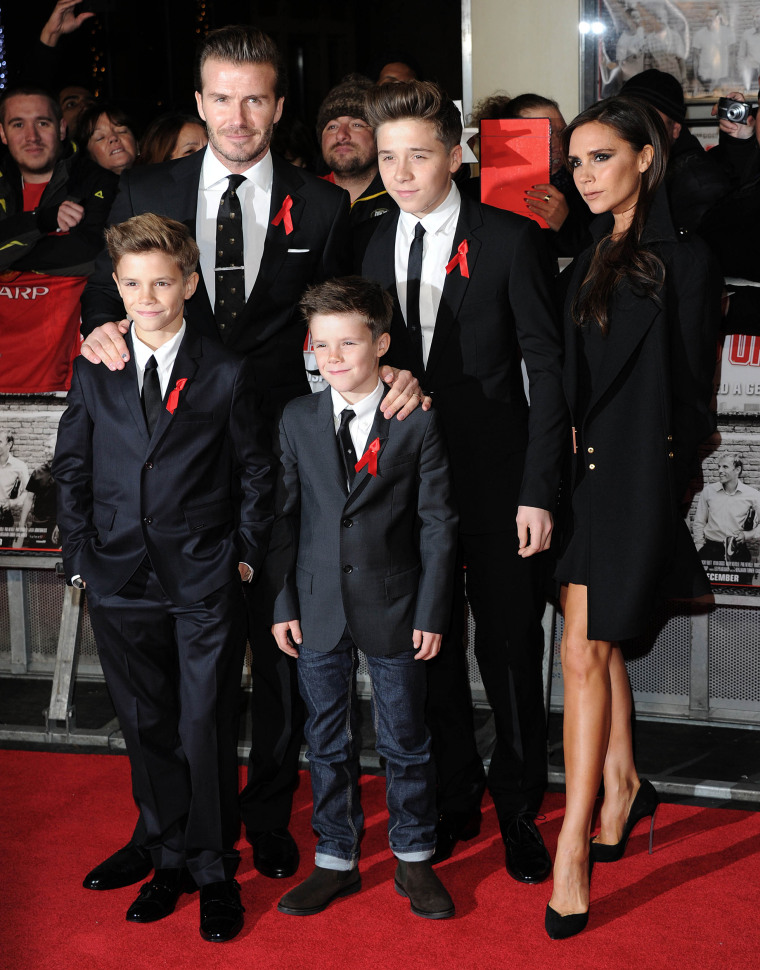 "The boys kind of laughed at me and said, 'Really?! Sexiest man alive? Really?'" he said. "Brooklyn was the one who was like, 'Are you sure it's not me that's meant to be there today?'"
Beckham became a global soccer star while playing for Manchester United. He also played for Spain's Real Madrid in Spain before heading across the pond to join the Los Angeles Galaxy in 2007.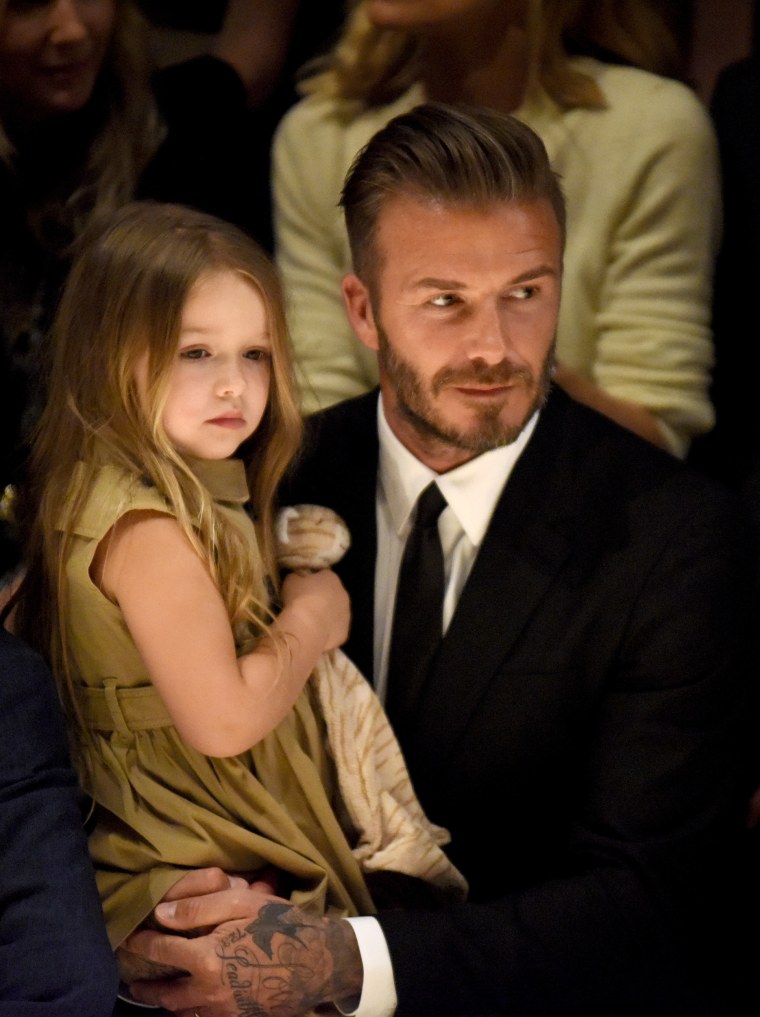 He retired from professional soccer six years later, and has been regaling the public with adorable child-rearing tales. He has recounted how he chaperoned Brooklyn's first date, taken his Romeo to Wimbledon, where he caught a stray ball, and told late-night talk show host Jimmy Kimmel about the time his daughter called him "chubby" while giving her a bath.
RELATED: David Beckham says he's stricter with sons, has 'no power' with daughter Harper
Beckham takes over the Sexiest Man Alive mantel from actor Chris Hemsworth, and joins a list of winners who include Bradley Cooper, Adam Levine, Matt Damon, and two-time winners George Clooney, Brad Pitt and Johnny Depp.