Shoe trends come and go, but the classic ankle boot is (we hope!) forever. And in our seasonal quest for a sleek, simple boot that goes with everything, one pair comes up again and again: the Sam Edelman Petty Chelsea boot.
This weekend, the boots are on sale for 41% off for Black Friday and Cyber Monday! According to price comparison site CamelCamelCamel, the last time these boots dropped below $80 was in December 2018.
In fact, these boots are so beloved that not one but two TODAY staffers are hardcore devotees. According to TODAY Director of Commerce Jen Birkhofer, "I found these boots three years ago on a lunch-break trip to Urban Outfitters and I absolutely love them. They go with everything and you can walk miles in them - and that's coming from a seasoned New Yorker."
People are basically obsessed with this boot online, giving it thousands of glowing four- and five-star reviews on Amazon, Nordstrom, Zappos and other sites.
At Nordstrom, the boots have over 2,100 reviews and a 4.2 star rating. "I have issue wearing any type of heel," one reviewer wrote on Nordstrom's website. "(These) boots are so comfortable, I can walk miles in them...I strongly recommend to anyone who has trouble finding cute comfortable shoes."
"This is my second pair of these boots!" another reviewer gushed. "They are fashionable, cute, functional, comfortable, and the color goes with everything."
On Amazon, 63% of reviewers gave these boots a 5-star rating. One fan said, "These are my favorite booties. They hit the ankle in just the right spot, which is an important consideration given my petite frame (I'm 5'3"). They are comfortable for being on my feet all day at my clinical rotation. They pair nicely with almost any outfit. And, so far, both pairs have held up nicely. I'm thinking of getting them in another color... :)"
Zappos has over 1,400 reviews of the boots with one commenter stating,"I now own three pairs, need I say more? (Well, I will.) I wear orthotics, always have shoe 'issues'. These are so incredibly comfy and fit my orthotics just right and I traverse cities in them."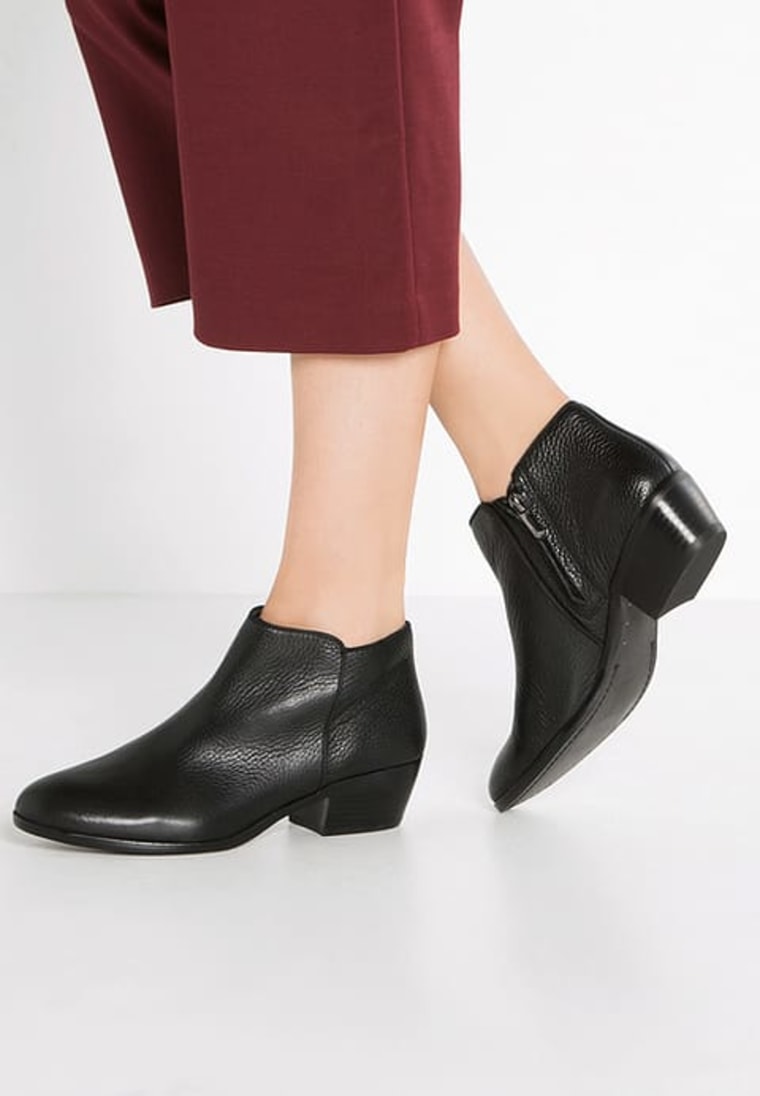 Sam Edelman has been selling the Petty boot for several years now, thanks to its popularity, and it does seem like a versatile wardrobe staple you could rely on season after season.
Those are just a few ankle boots we love — but if you're looking for a higher heel or an above-the-knee style, here are fashion editor's favorite black boots this year.