While he was supposed to be keeping others safe, Garrett FitzGerald hurt himself in the process.
The Secret Service agent was traveling from Boston to New Hampshire, where he was supporting the presidential candidates platforming on Dec. 29, when his car was hit in Wakefield, Massachusetts.
The crash killed one and wounded four people, including FitzGerald, 30, who suffered a severe spinal cord injury and is paralyzed from the neck down. Due to his upcoming intense rehabilitation schedule, he and fiancee, Joan Lyall, 28, decided to move up their March 9 wedding.
On Jan. 9, friends, family and hospital staff gathered in a room at Massachusetts General Hospital to watch the couple, who have been together for nine years, tie the knot.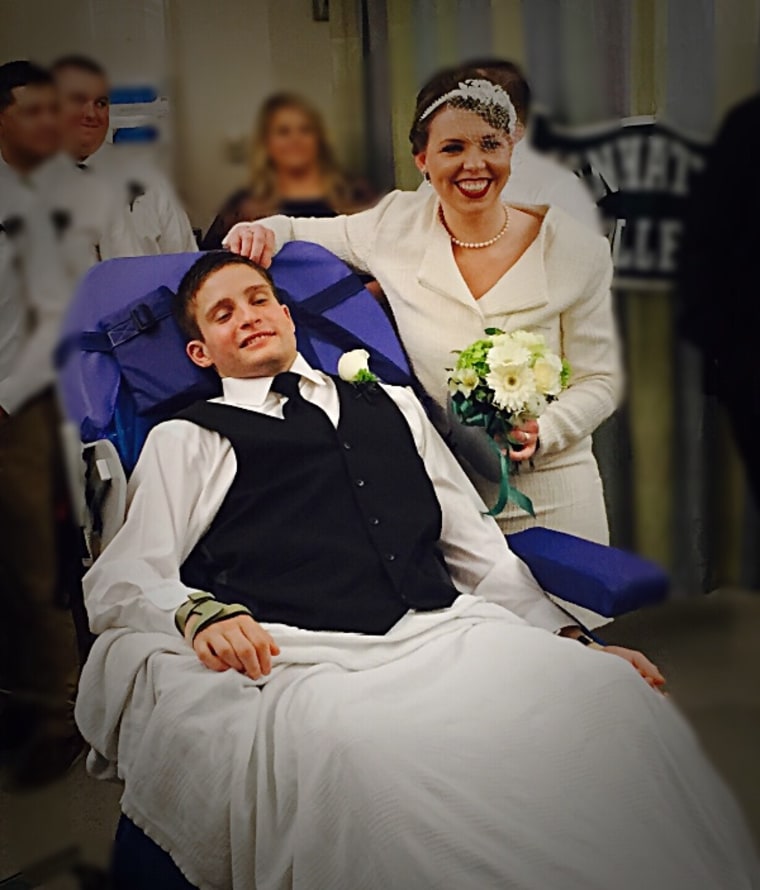 "We were planning this elaborate wedding on the water in Long Island, but when the accident happened, we realized those details weren't important and at that point we just wanted to say our vows and begin our lives together," Lyall told TODAY.com.
RELATED: Hospital workers rally to throw cancer patient a surprise wedding
On Jan. 4, Lyall spoke with her mom, Julie Lyall, and mother-in-law, Adrienne FitzGerald, about having the wedding in the hospital room, and with a green light from the hospital staff, they started making arrangements.
Julie Lyall decorated the room with a beautiful floral centerpiece, as well as flowers for all the bridesmaids and groomsmen, while Adrienne FitzGerald ordered monogrammed cupcakes and arranged it to look exactly how the couple's wedding cake was supposed to look.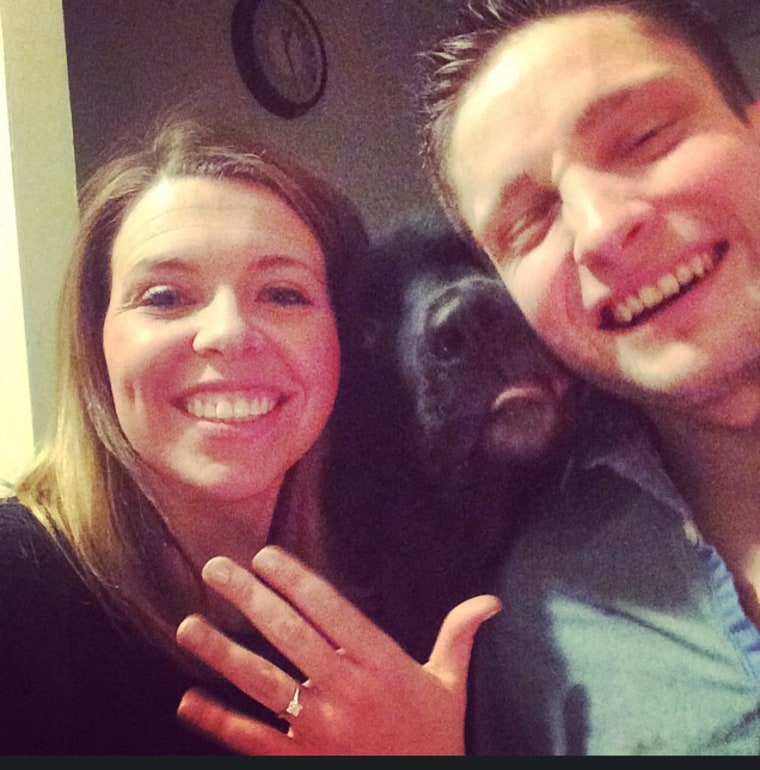 "I was feeling like any ordinary bride would — excited, stressed, happy and ready," Lyall said. "We both were ready."
RELATED: Paramedic bride rushes to help family in car crash on wedding day
Although FitzGerald was in great pain that day, his bride could tell that he was just as excited as she was.
"It was a day I'll never forget," Lyall said.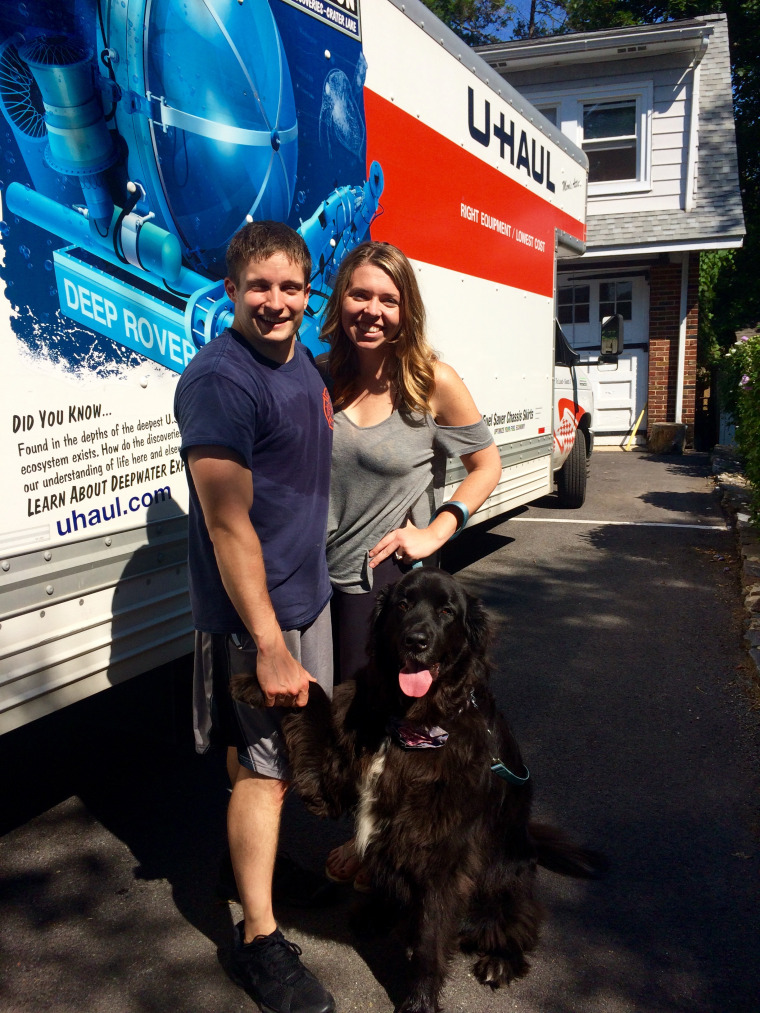 FitzGerald is currently spending his days in a rehabilitation center in Boston and is determined to work hard and build up his strength so he can go back to work.
"If anyone can do it, it's him," Lyall said. "I really believe in him."