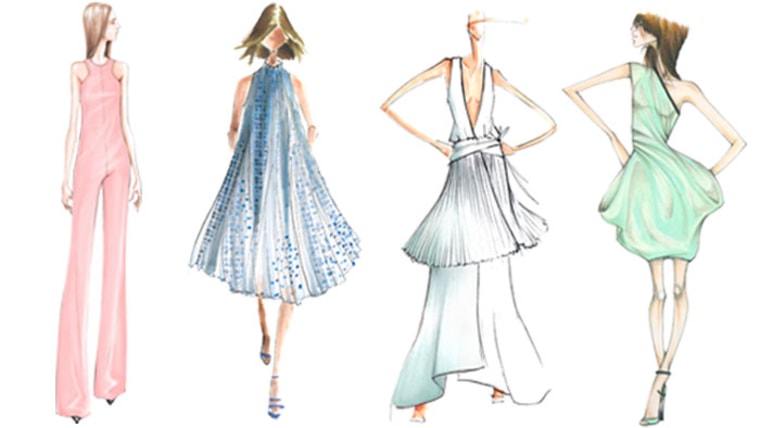 You may just now be pulling your fall clothes out of storage, but as spring 2015 Fashion Week kicks off in New York today, style insiders are already looking ahead to warm weather trends. And come March it seems we'll be swathing ourselves in soft, cool hues.
Top colors for the season include Aquamarine (a sky/sea blue), Scuba Blue (a vibrant shade), Lucite Green (a soft mint) and Classic Blue along with Toasted Almond (a warm tan), Strawberry Ice (think a pink glow), Tangerine (a muted orange), Custard (a subtle yellow), Marsala (a muted wine) and Glacier Gray.
Leatrice Eiseman, executive director of the Pantone Color Institute, says the company's Fashion Color Report for next spring is inspired by a "growing movement to step out and create 'quiet zones' to disconnect from technology and unwind, giving ourselves time to stop and be still."
"Color choices follow the same minimalistic, 'en plein air' theme, taking a cue from nature rather than being reinvented or mechanically manipulated," Eiseman explains. "Soft, cool hues blend with subtle warm tones to create a soothing escape from the everyday hustle and bustle."  
Sounds like a perfect excuse to book a beach vacation for spring break now.
Lesley Kennedy writes for ShopAtHome.com. Follow Lesley on Instagram and Google +.