The universe's most famous red, one-piece swimsuit is up for grabs. 
The signature "Baywatch" bathing suit that helped garner worldwide attention for Pamela Anderson — and not for her lifeguard skills — goes on the auction block next month.
Estimated to fetch at least $4,000, the swimsuit comes with a matching flotation buoy and an autographed photo of Anderson wearing the outfit. It's described as in "very good to fine condition" in the catalogue listed by California auction house Profiles in History. 
Matt Lauer has not confirmed to TODAY.com whether he will make a bid for Anderson's one-piece. The TODAY anchor showed off his great beach bod last year when he dressed up last year as Anderson's Baywatch character, C.J. Parker, for the show on Halloween. Lauer wore a replica of the iconic one-piece, but it remains to be seen if he plans on getting his hands on the real thing.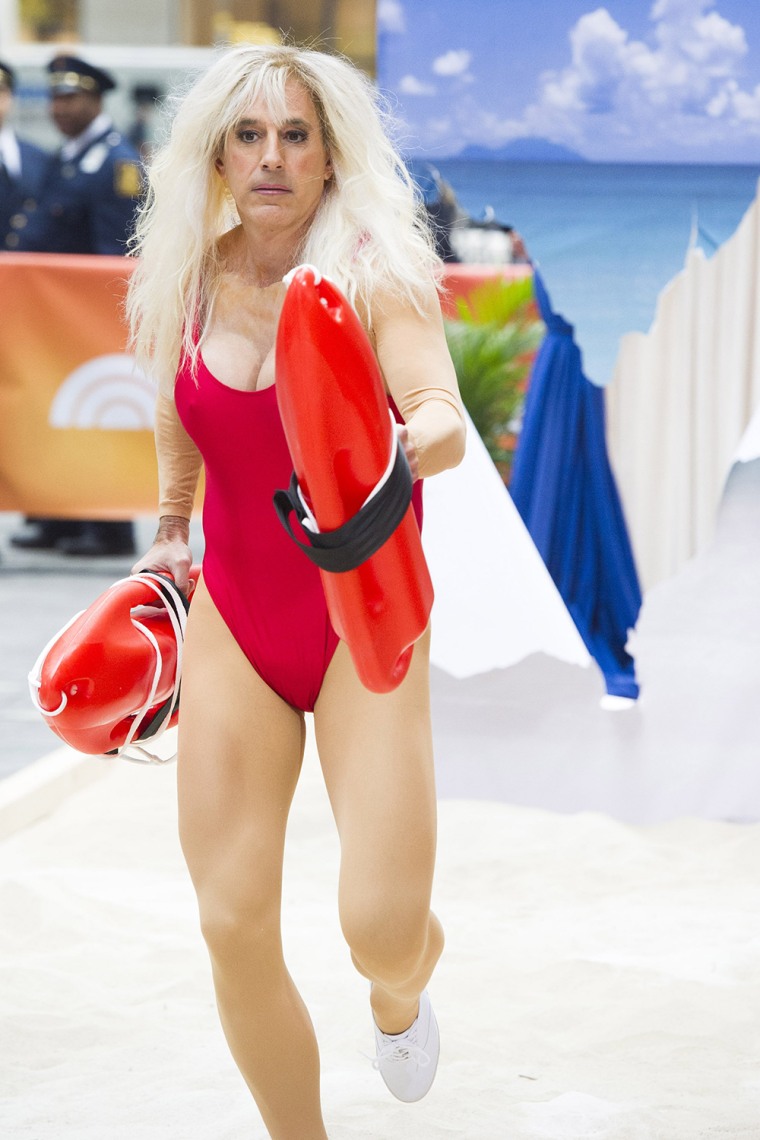 The item will be sold as part of the Hollywood Auction scheduled Oct. 17-20 . Other pop culture items up for sale include the iconic "Mork" spacesuit worn by Robin Williams on his series, "Mork and Mindy"; the tunic donned by Ricardo Montalban in "Star Trek II: The Wrath of Kahn"; and various costumes and weapons used in "The Lord of the Rings" trilogy.