/ Source: TODAY contributor
Ladies, listen carefully — you can wear the latest fashions well past your trendy 20s. I don't know why, but more often than not, the knee-jerk reaction from most mature women I talk to is "I can't wear that ... when I was 20, maybe." Stop limiting your options by automatically ruling things out and start having fun with fashion again! Bobbie Thomas, TODAY style editor and author of the Buzz column for In Touch Weekly, shows you how to be fashion-forward with confidence and sophistication: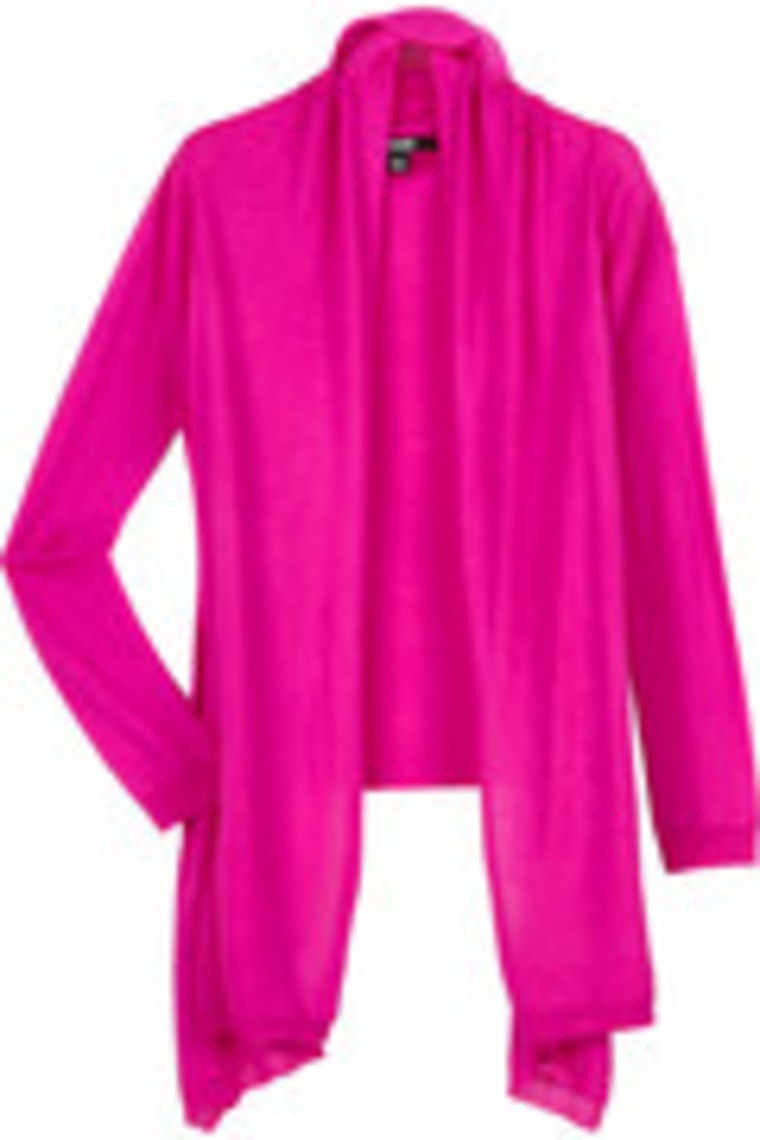 Shocking colorYes, neon did come screaming down the catwalk, but there's no need to fear. Bold brights can be very youthful, especially against the striking backdrop of black. While glowworm green and yield-sign yellow may stop traffic (and you), hot pink — which proved to be the power hue for fall — is more versatile than you think. Color is the quickest way to feel fresh and on trend. So stop fading into the background, and give your classic dark items a punch of pink this season. A cardi-wrap (DKNY.com's Cozy comes in a rainbow of colors), oversize scarf, bag or even a shoe will create an eye-catching pop that can be reworked into your wardrobe over and over again.
As seen on TODAY: Fuchsia Scarf, $18, Lailarowe.com; Patent Pumps and Black Dress, $59.95-$95.99, Bonton.com; Calvin Klein Python Clutch, $78, Macys.com; All the Way Pantyhose, $22, Spanx.com
Heavy metalYou can leave behind the head-to-toe biker-babe idea, but don't be afraid to toughen up a little this season with some studs, chains or a few extra zippers. Young trendsetters have perfected the art of dressing down, giving new meaning to casual cool. Edgy elements like a studded belt or a bracelet will instantly update jeans and a T-shirt, or consider a handbag with hardware or a buckle boot to bring a little bite to a softer look that is completely age-appropriate. The golden rule: A little goes a long way.
As seen on TODAY: Calvin Klein Cardigan, $79, Macys.com; Gun Metal necklace, $30, Jcpenney.com; Classic Dark Skinny Jeans, $89.50, Bananarepublic.com; Nine West Studded Bag, $59.99, Loehmanns.com; Cut-Out Pumps, $39.95, Dibashoes.com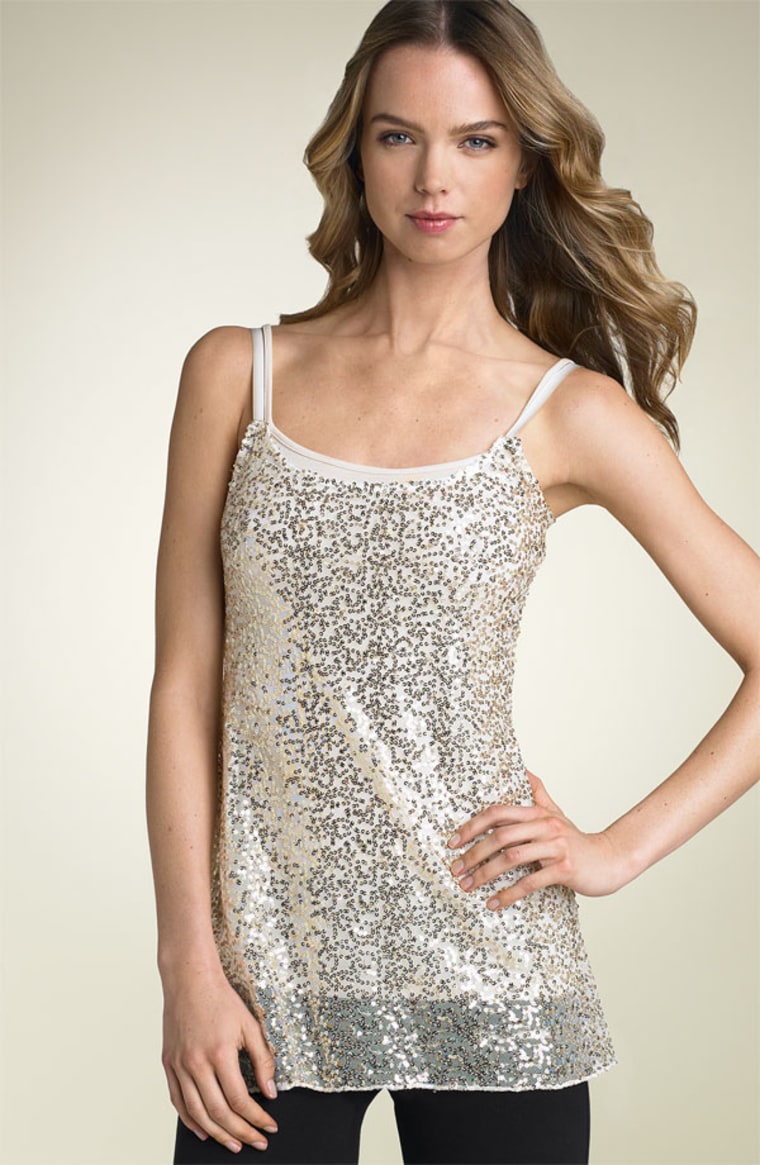 Sequins and sparkle
Special occasions aren't the only time you can shine. While a party dress with twinkle will always make you smile, the unexpected flash of shimmer can be fun for everyday too. I love seeing sequins mixed with cozy knits or plain T-shirts embellished with a sprinkle of glitz. Pair either with trousers or denim for an effortlessly glam weekend or dinner look. And take advantage of your advantage — chances are you can pull this look off without a second glance, while someone younger may seem like they're trying too hard.
As seen on TODAY: Free People Sequin Tank, $68, Nordstrom.com; Cream Blazer, $59.95, Hm.com; Levi's 524 Gray Skinny Jeans, $29.99, Jcpenney.com; Brady Leather Boots, $99.95, Nicoleshoes.com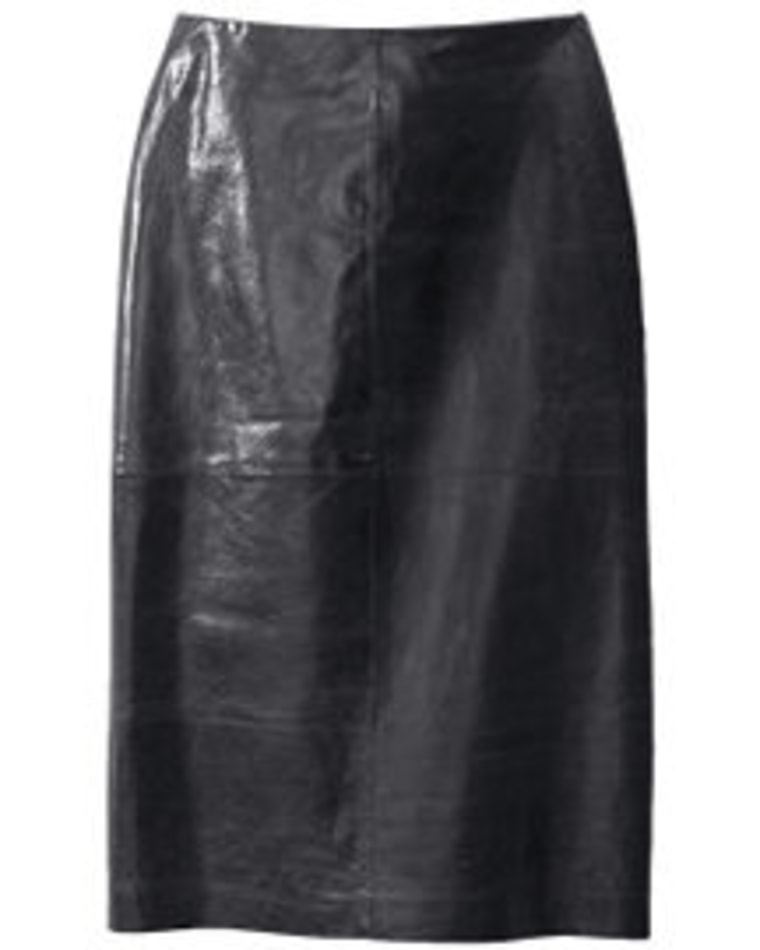 As seen on TODAY: Ivory Lace Blouse, $19.99, Ardenb.com; Faux Leather Skirt, $39.90, Zara.com; Tight end Tights, $26, Spanx.com