Just when you think you've seen it all, there's always something that'll make you stop and say, "Hmm?"
TODAY's style and beauty expert and Bobbie.com's Bobbie Thomas has uncovered the most unique and unusual finds to recently hit the beauty market. Get ready to scratch your head in 3, 2 ...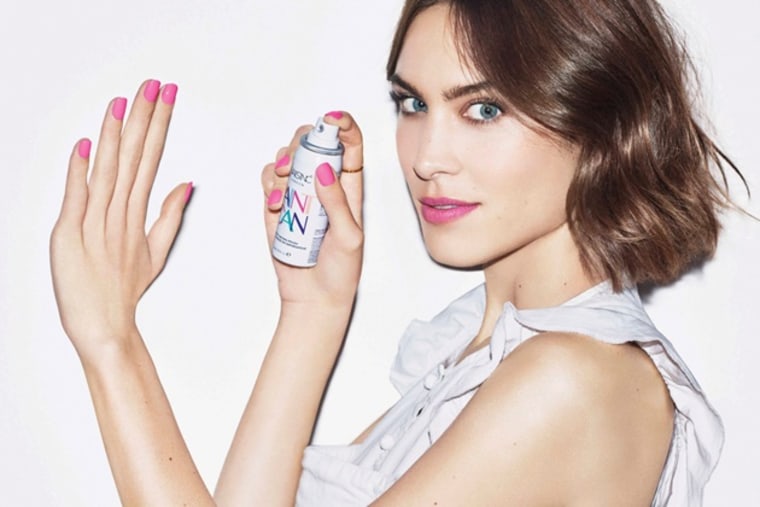 Spray-on nail polish
The Internet was abuzz a few months ago when Nails Inc. unveiled its concept for spray-on nail polish and now, it's finally here. As promised, just spray on a coat covering your fingertips, apply a topcoat to seal and use soap and water (or a moist wipe) to rinse the excess away. ($12, us.nailsinc.com)
RELATED: Is spray-on nail polish worth the hype? TODAY tests the new invention
Interested in other colors and options? China Glaze is also debuting a spray-on polish that hits Ulta and Sally Beauty stores this April.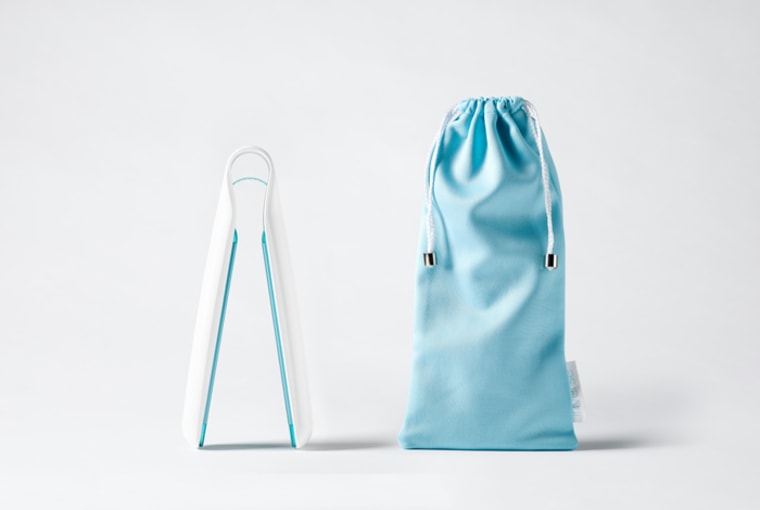 A hair tool you keep ... in the freezer?
Applying heat is a common hair care technique, but temperatures over 200 degrees can burn and damage hair. Inverse aims to help reverse those effects with the world's first system that uses ice to condition strands and lock in moisture. Simply pop Inverse's Ice Cores in the freezer, insert them into the handle of the tool and move it through your tresses like you would with a flat iron ($259, inversehair.com).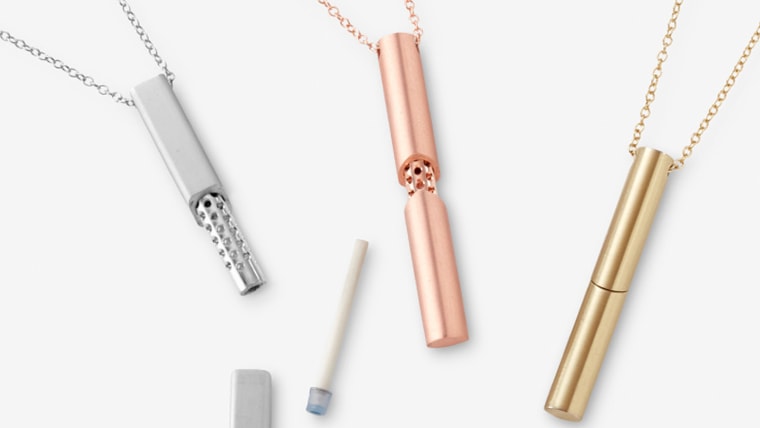 Wearable aromatherapy
Scents like lavender, peppermint and lemon can help sooth stress, but they are less effective if stationed in a far away corner of the room. Cor Pendants let you take certain scents with you via a small, wearable vial on a necklace so that the therapeutic benefits travel with you — from car to office to house and beyond. Unlike perfume, the pendant's scent can be changed throughout the day and removed at a moment's notice ($10-$125, corpendant.com).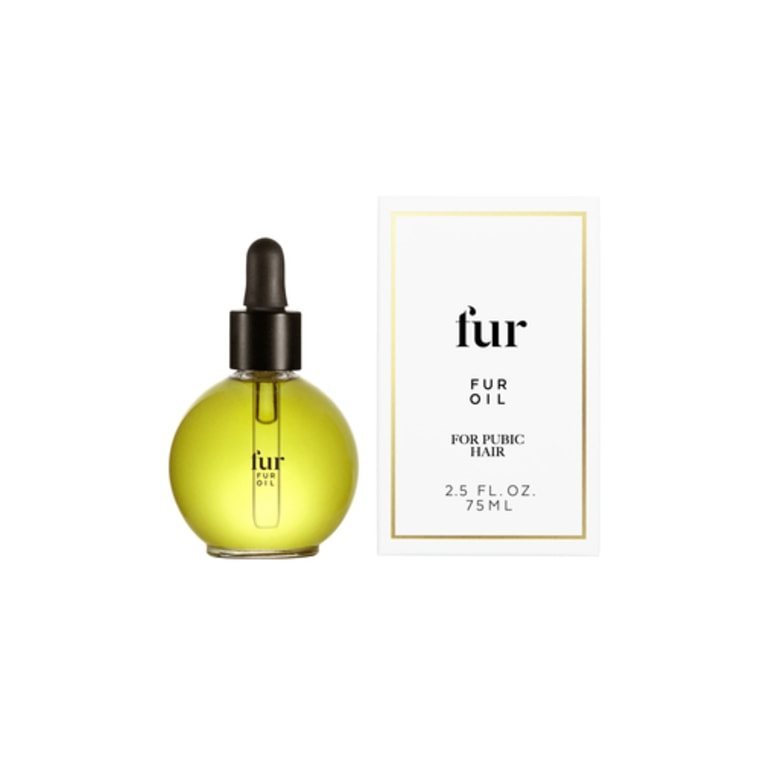 Fur oil ("fur" you, down there)
Why does the hair on your head get all the attention? Fur Oil's unique products are formulated to soften the hair on your, ahem, nether regions. The blends also clear pores for fewer ingrowns and healthier skin. And the oil is also suitable for use on face and body. ($25 & up, furyou.com)
Our resident Style Editor, Bobbie Thomas shares the buzz about beauty and fashion here on TODAY and at Bobbie.com. Follow her on Twitter, Facebook & Instagram.