The Oscars have finally arrived, and so, of course, have the stars!
See some of our favorite looks and be sure to vote for your favorite.
Alicia Vikander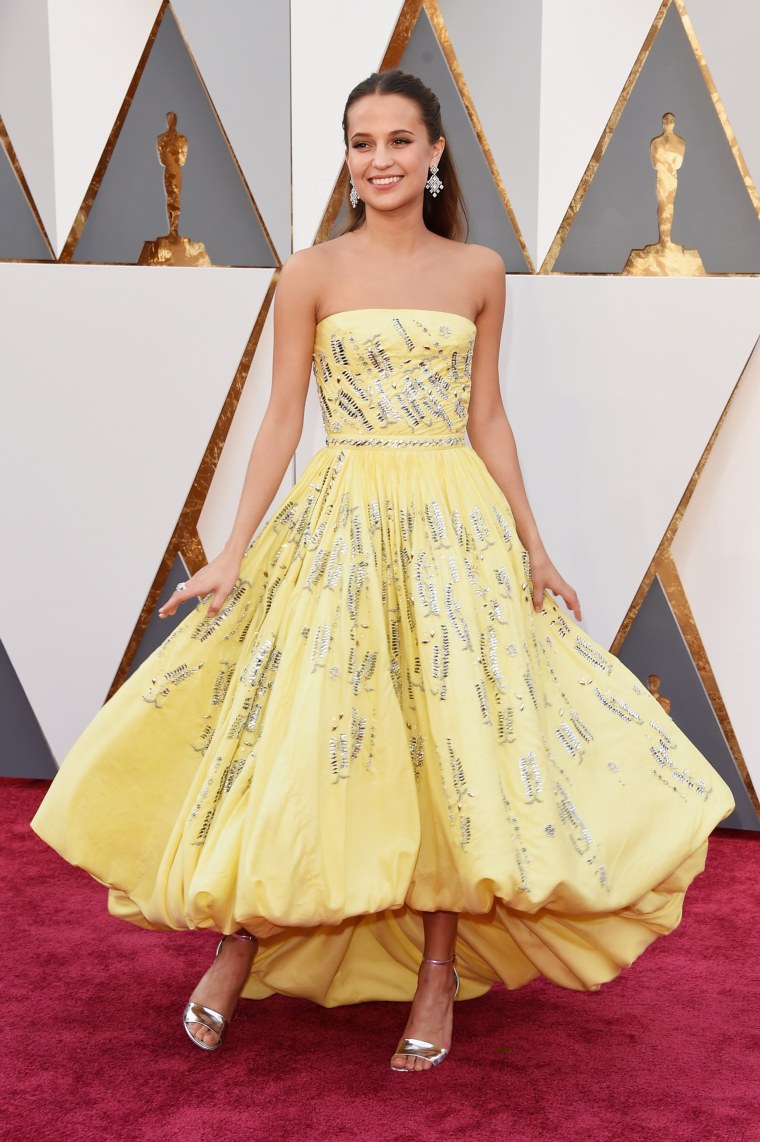 The actress, nominated for her performance in "The Danish Girl," rocks this princess-worthy look that reminds us of Belle from "Beauty and the Beast."
MORE: See the highlights, best moments from the 2016 Academy Awards
Daisy Ridley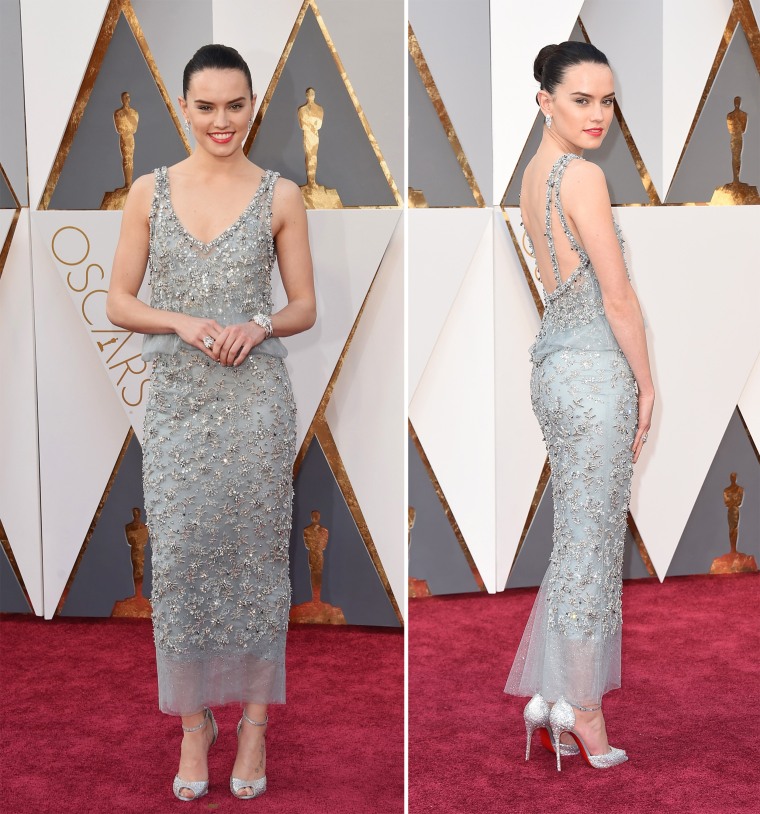 This "Star Wars" beauty knows how to make an entrance. We're loving the futuristic feel of this gem-encrusted gown!
Saoirse Ronan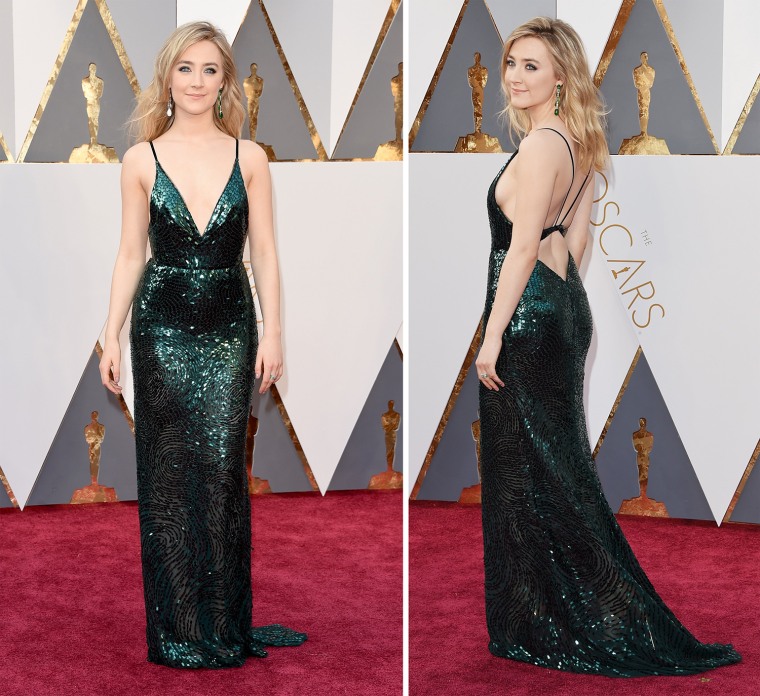 The best actress nominee for "Brooklyn" looks gorgeous in green on this year's red carpet.
Brie Larson
This best actress nominee, who recently won a Golden Globe for her lead role in "Room," radiates classy confidence in a blue dress with a bold belt.
Margot Robbie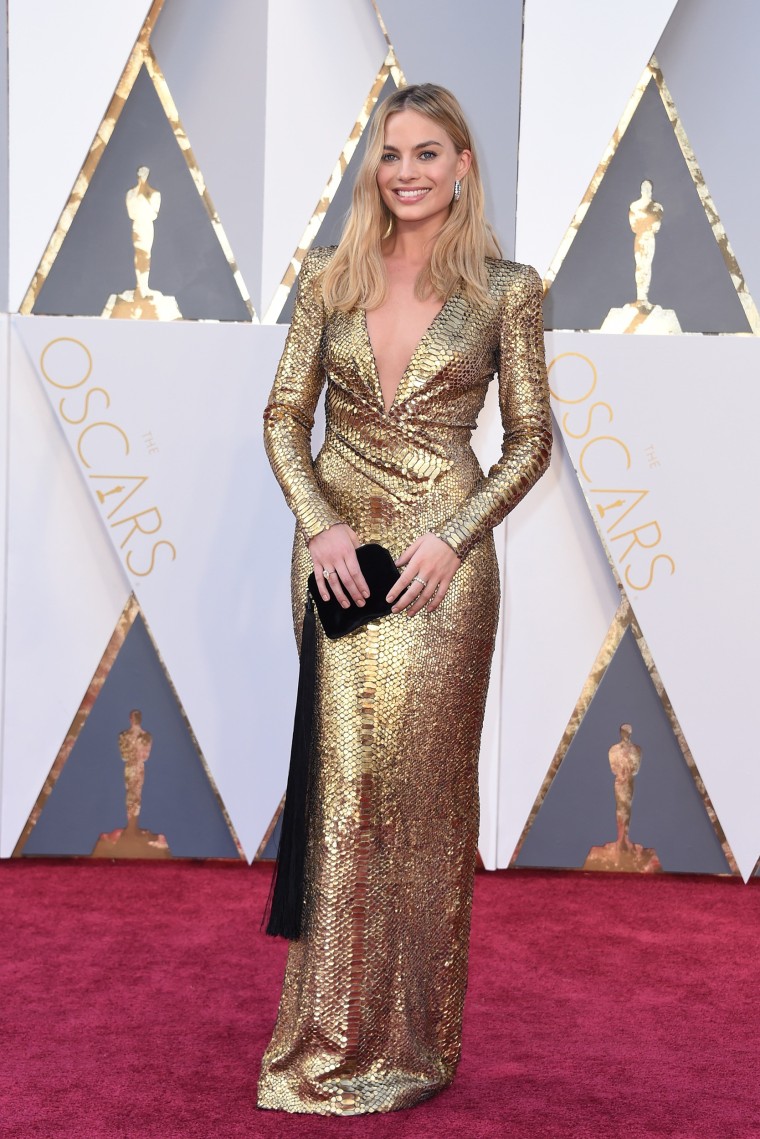 The Australian actress looks like a golden goddess on the red carpet in this high-shouldered dress.
RELATED: It's awards time! See the complete list of this year's Oscars winners
Naomi Watts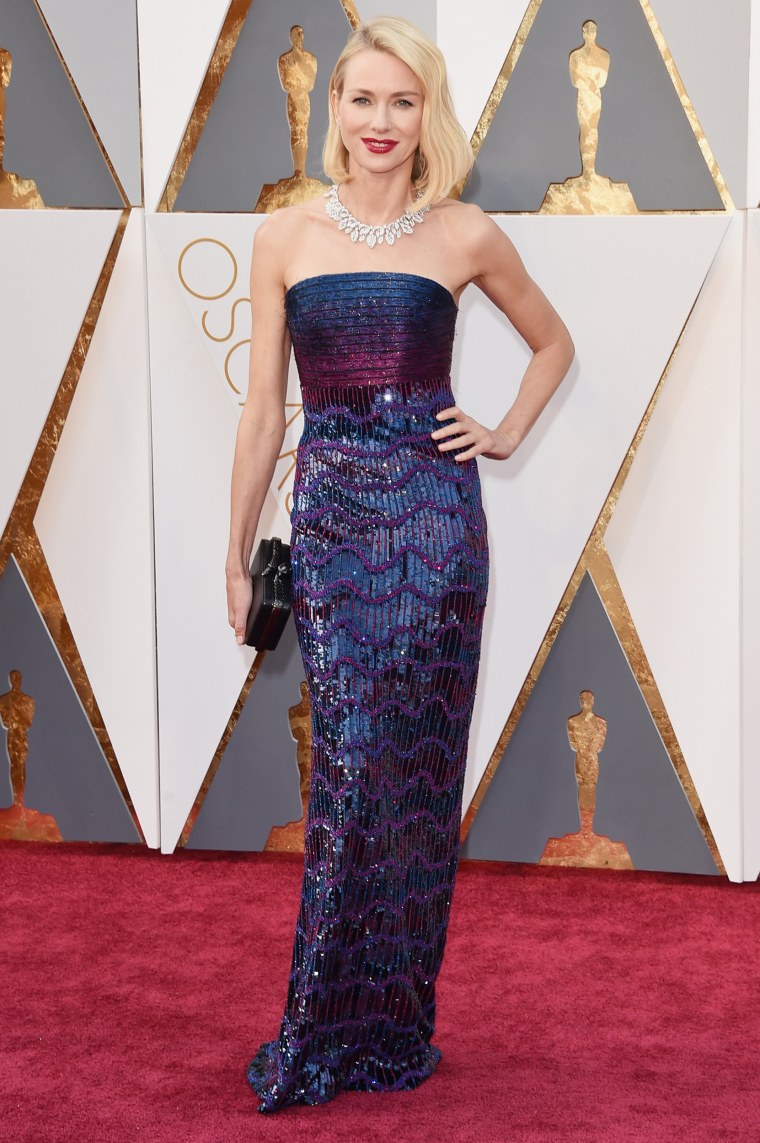 When it comes to fashion, Naomi Watts can do no wrong! This purple and blue strapless dress reminds us of a mermaid in all the best ways.
Rachel McAdams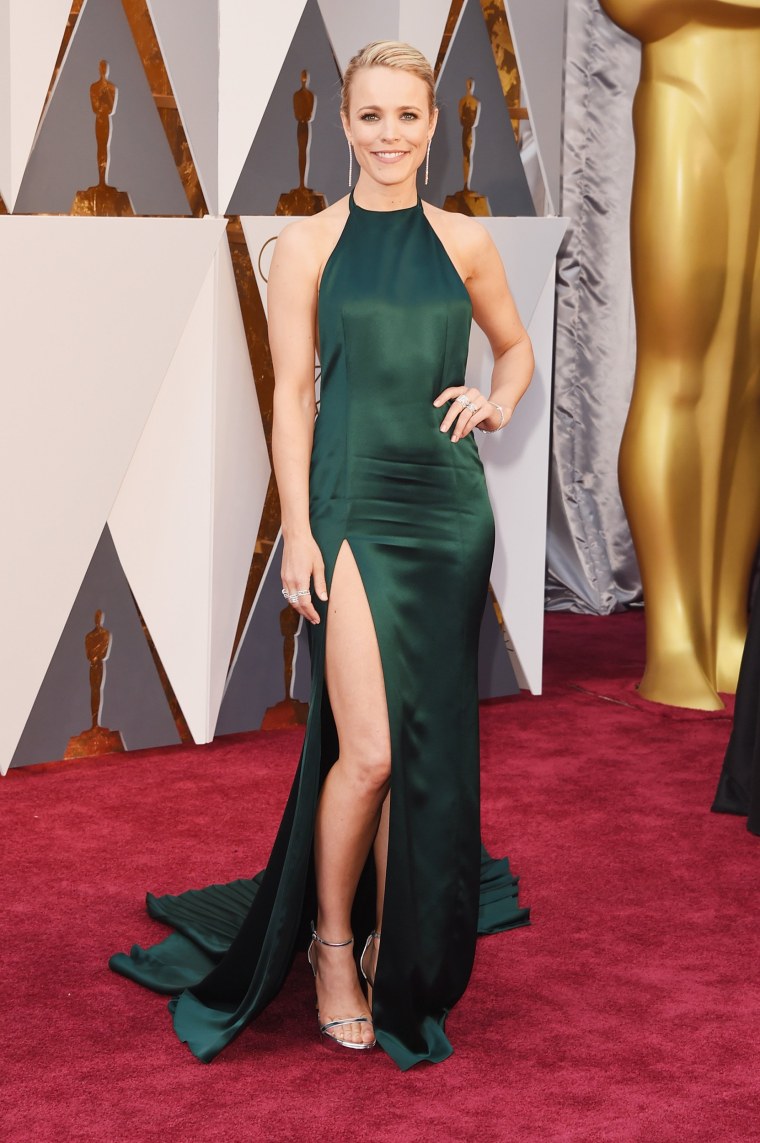 This best supporting actress nominee hit it out of the park in silky green!
Kerry Washington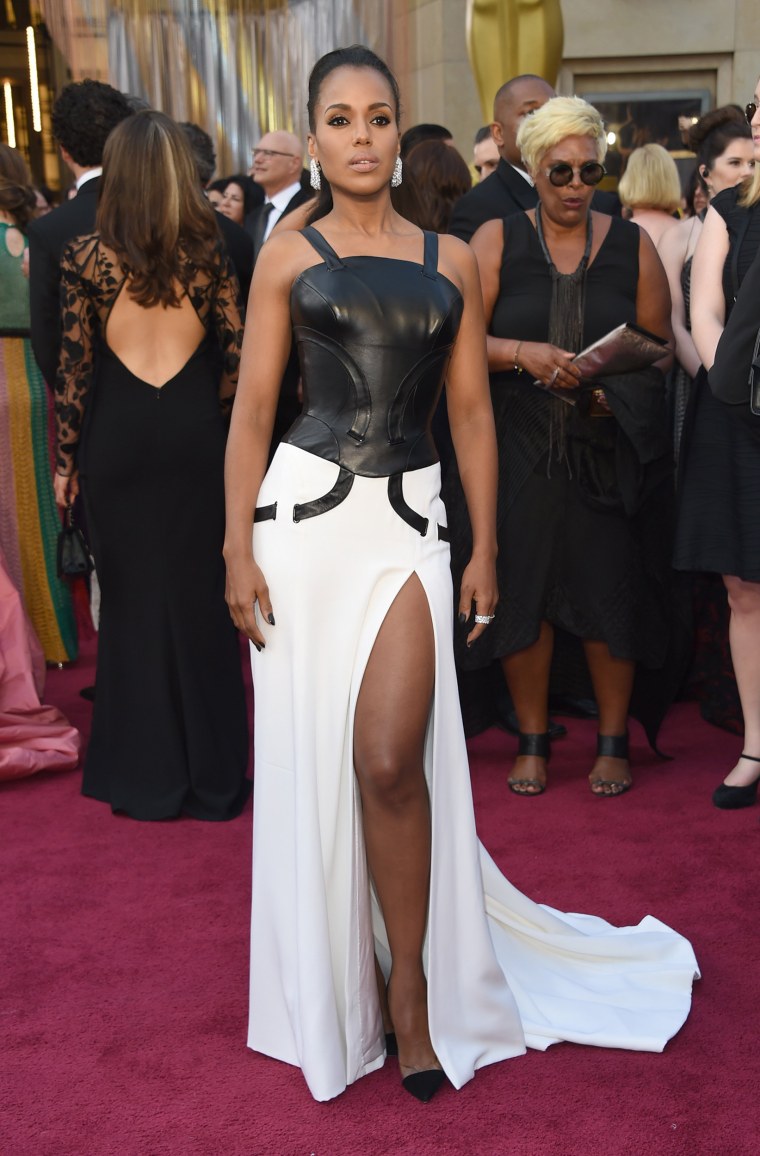 In a shield of black leather, Kerry Washington looks tough and beautiful on the red carpet.
RELATED: Chris Rock addresses #OscarsSoWhite in Academy Awards monologue
Cate Blanchett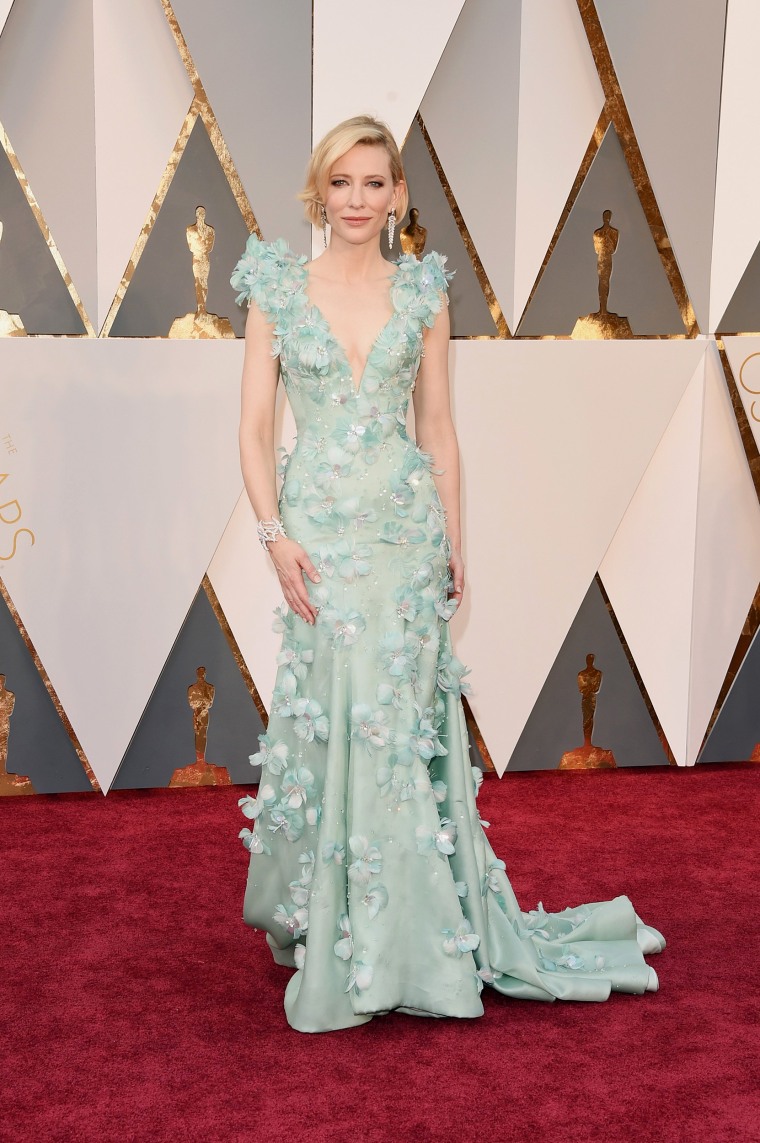 Talk about beauty! This Academy Award winner and best actress nominee looks stunning in seafoam green.
Rooney Mara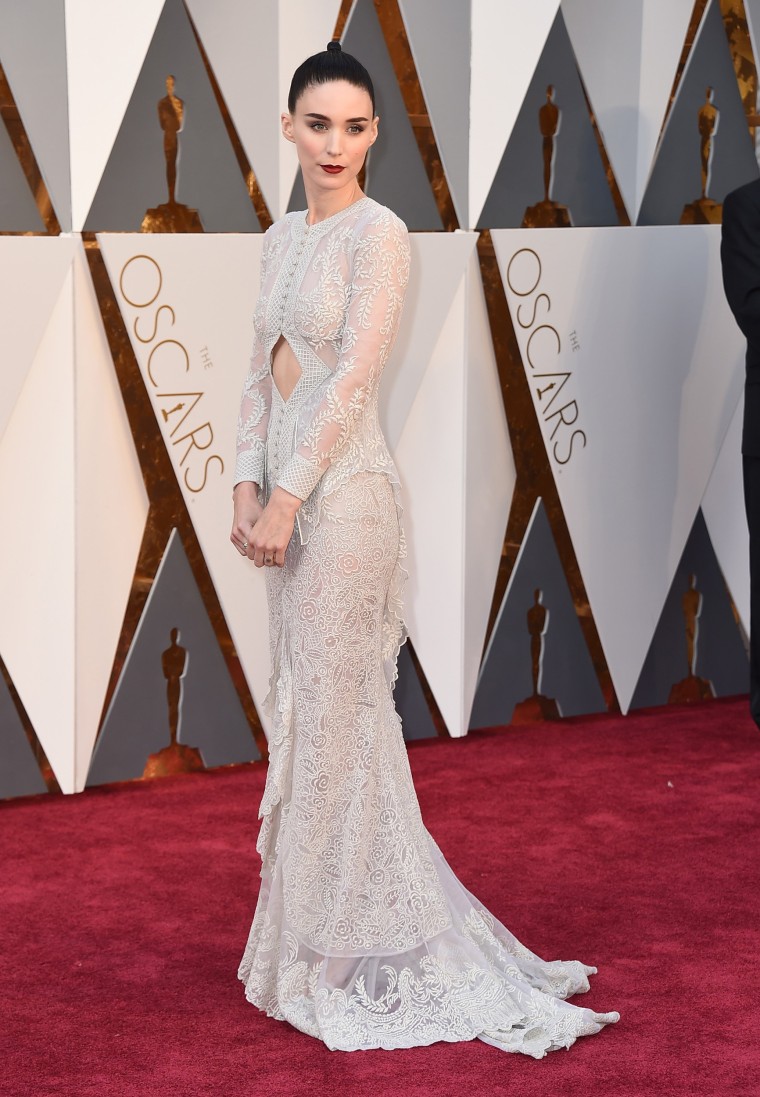 This nominated actress' look is equally as fabulous as her portrayal of Therese in "Carol."
Lady Gaga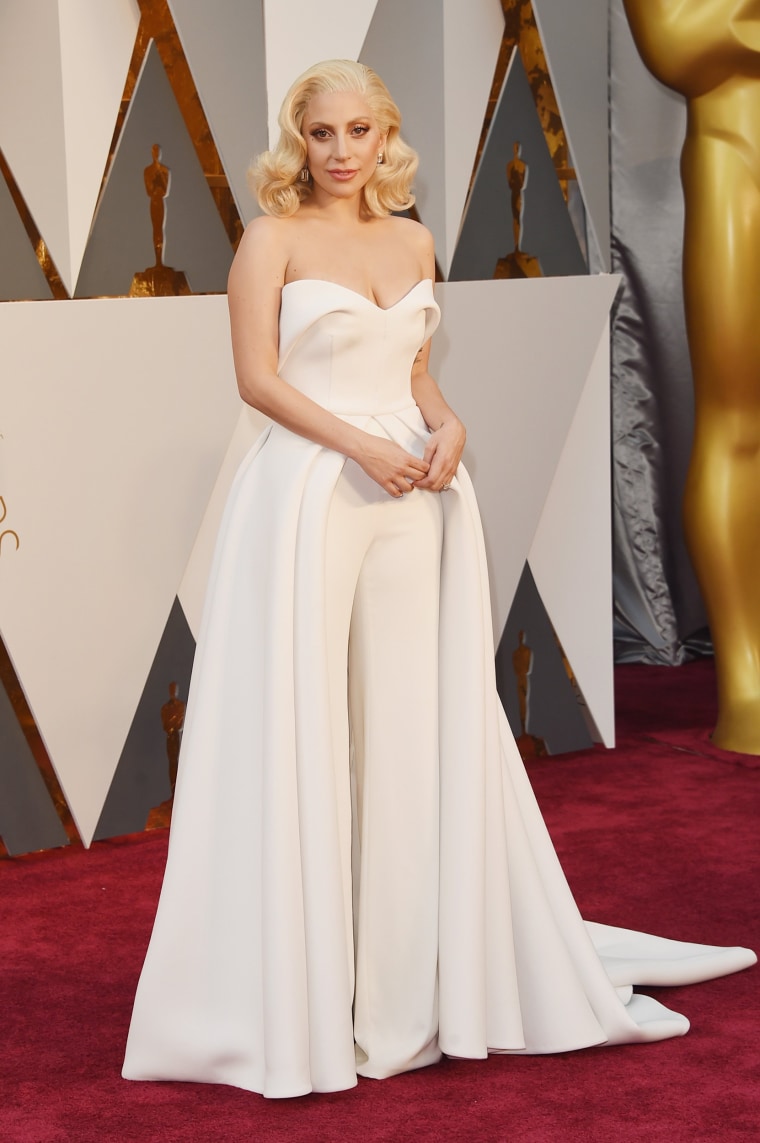 Is it a dress? Are they pants? Who cares! Lady Gaga looks simply stunning either way.
Charlize Theron
The Oscar winner looks like a true movie star is eye-catching red.
Jennifer Lawrence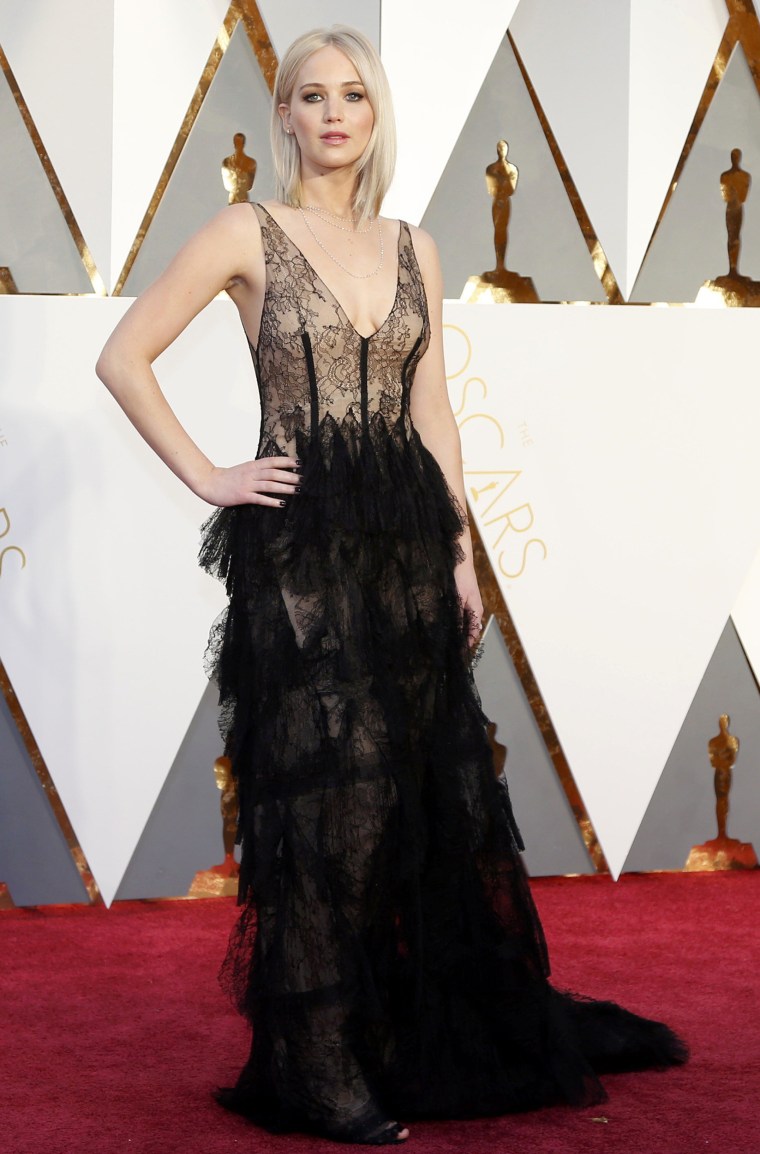 Looking luxe in lace, Jennifer Lawrence proves that all black isn't boring.
Kate Winslet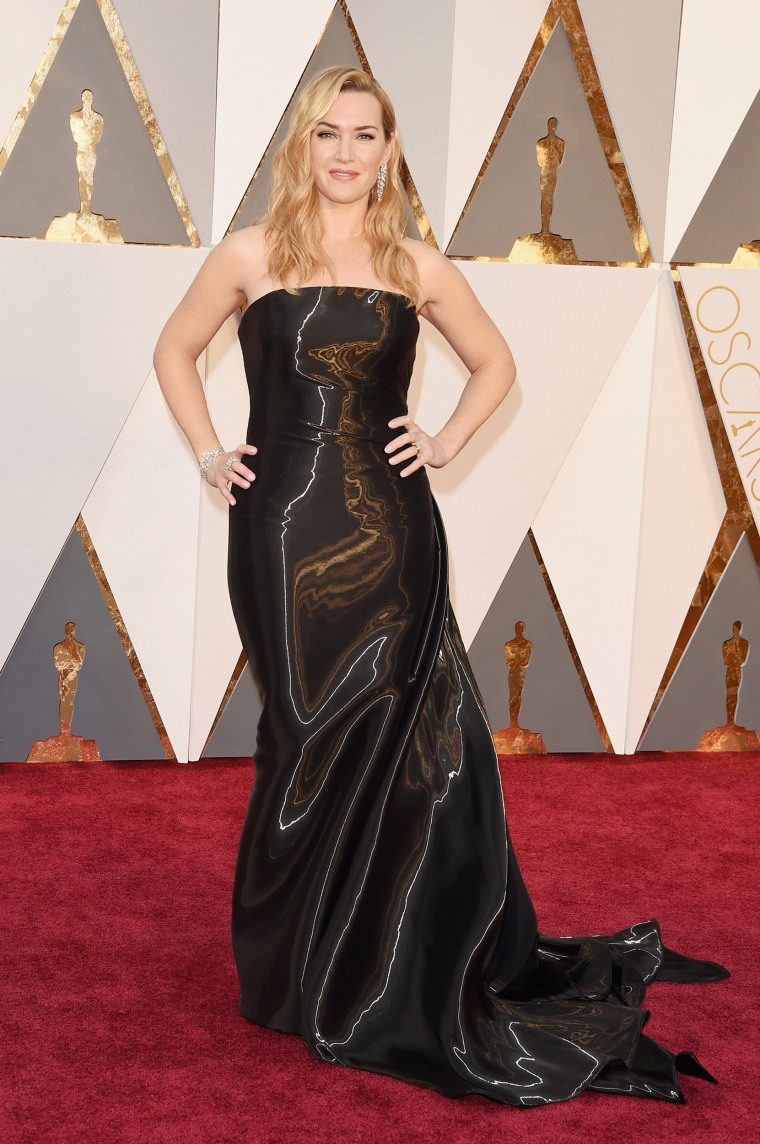 You go, Kate! This slippery, shiny style stands out on the best-supporting-actress nominee.
RELATED: Leo and Kate walk Oscars red carpet together — and everyone lost their chill
Heidi Klum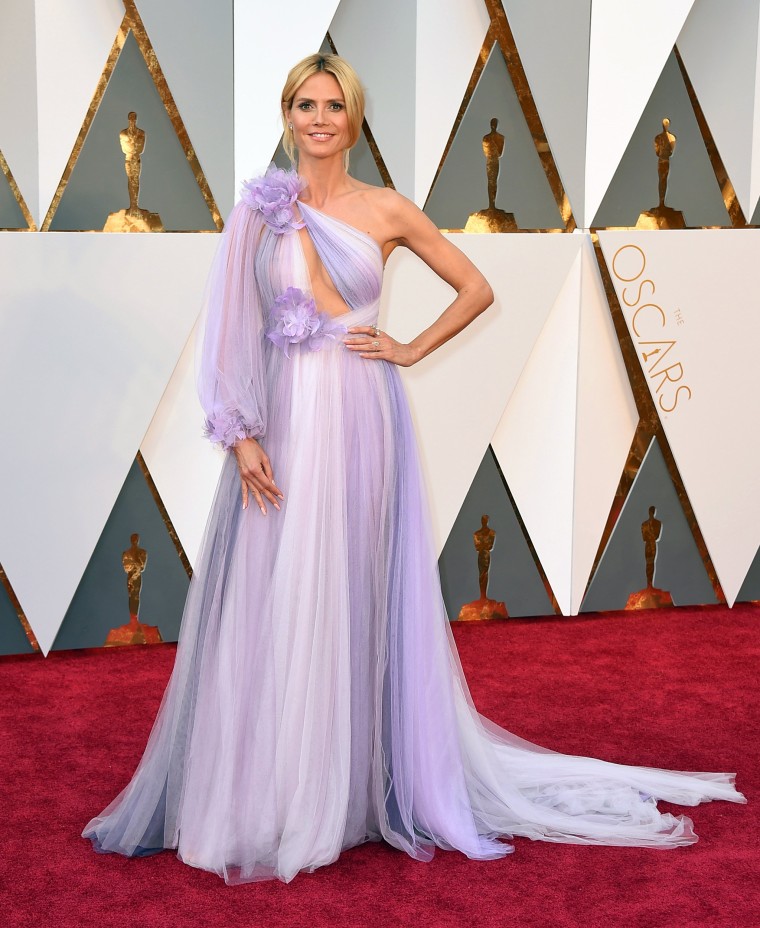 This one-sleeved lavender gown certainly felt unique on the red carpet.
Jennifer Garner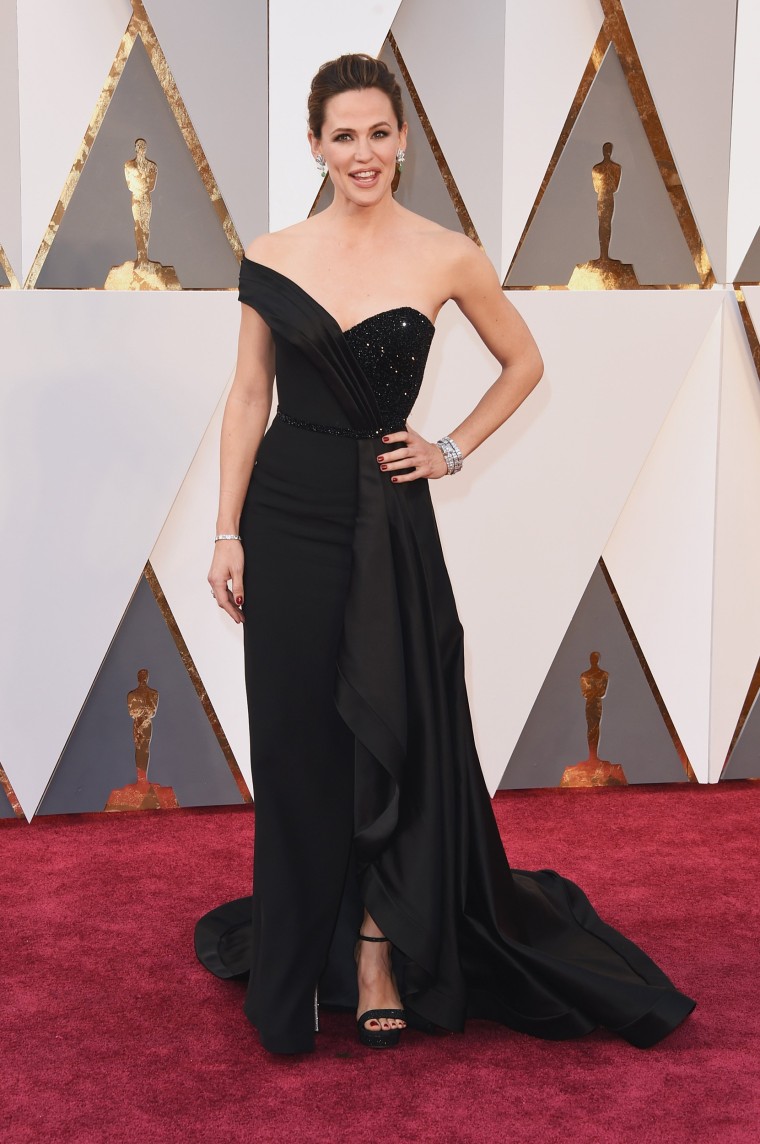 A not-so-basic black dress looks stunning on the actress at the awards show.
Sofia Vergara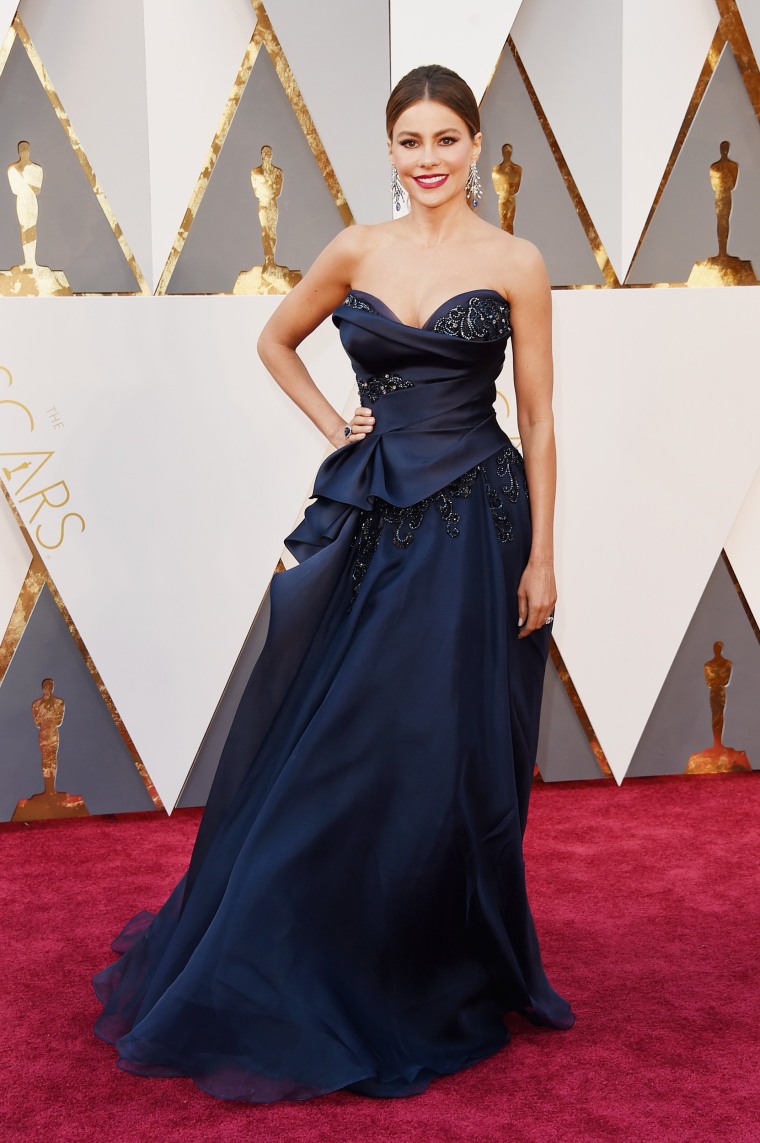 The "Modern Family" star looks gorgeous as ever in a classy midnight blue gown.
Priyanka Chopra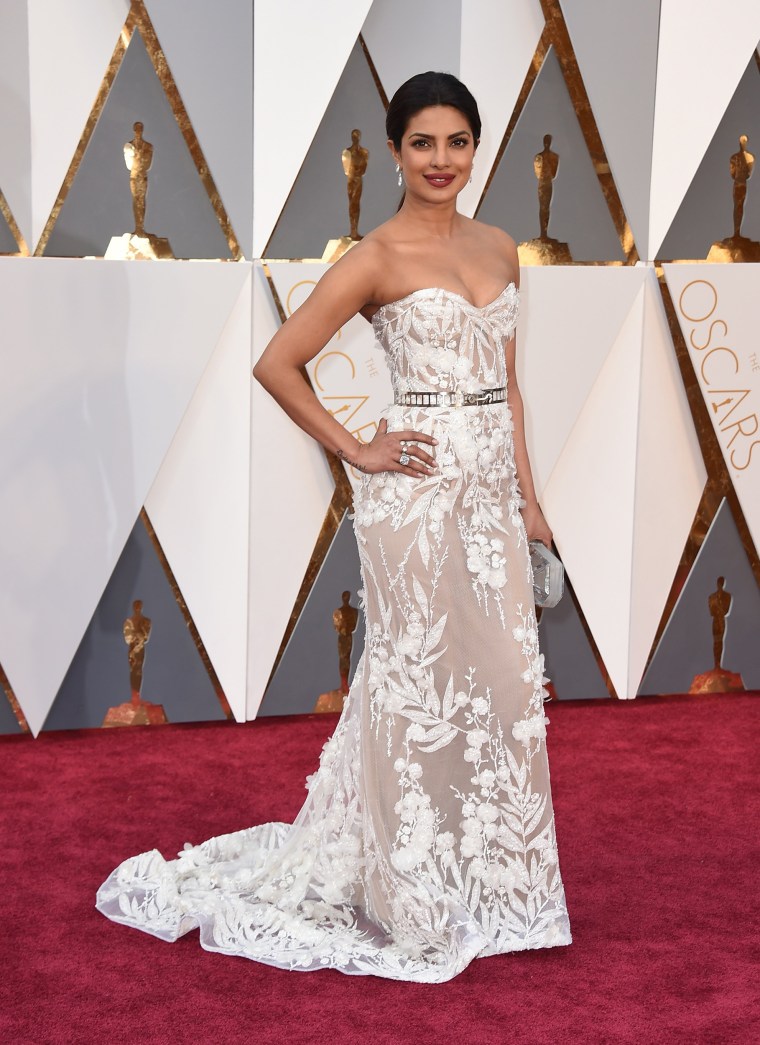 This sheer white dress looks gorgeous on "Quantico" star and former Miss World winner, Priyanka Chopra.
Olivia Munn
Looking striking in orange, Olivia Munn picks a one-shoulder stunner.
Mindy Kaling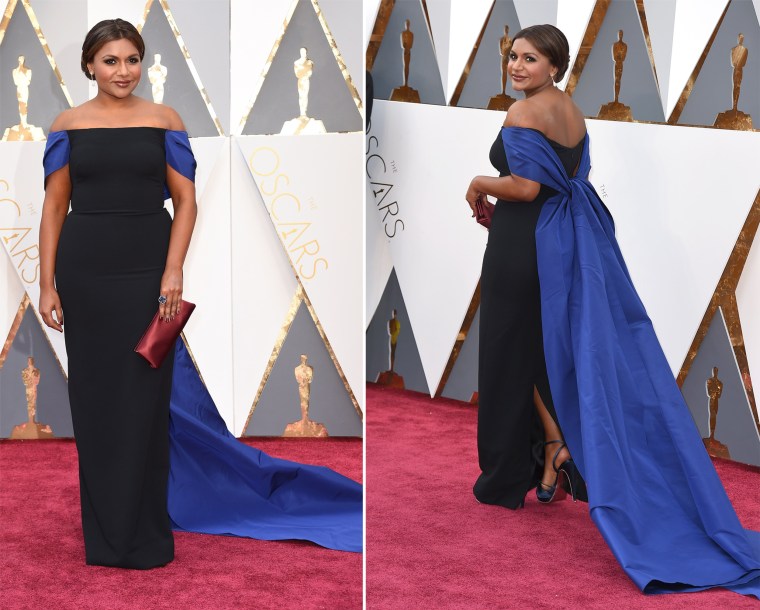 The "Mindy Project" creator and star looks ladylike and gorgeous in a black-and-blue gown. Check out that train!
Tina Fey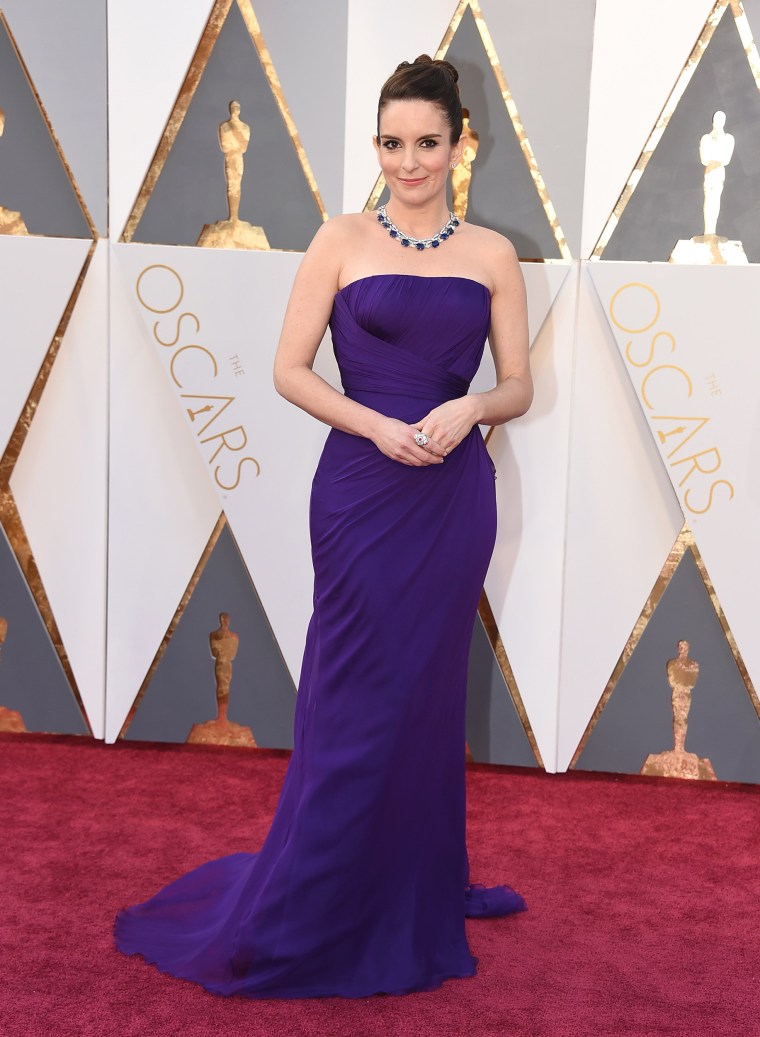 Tina Fey looks lovely in violet!
Olivia Wilde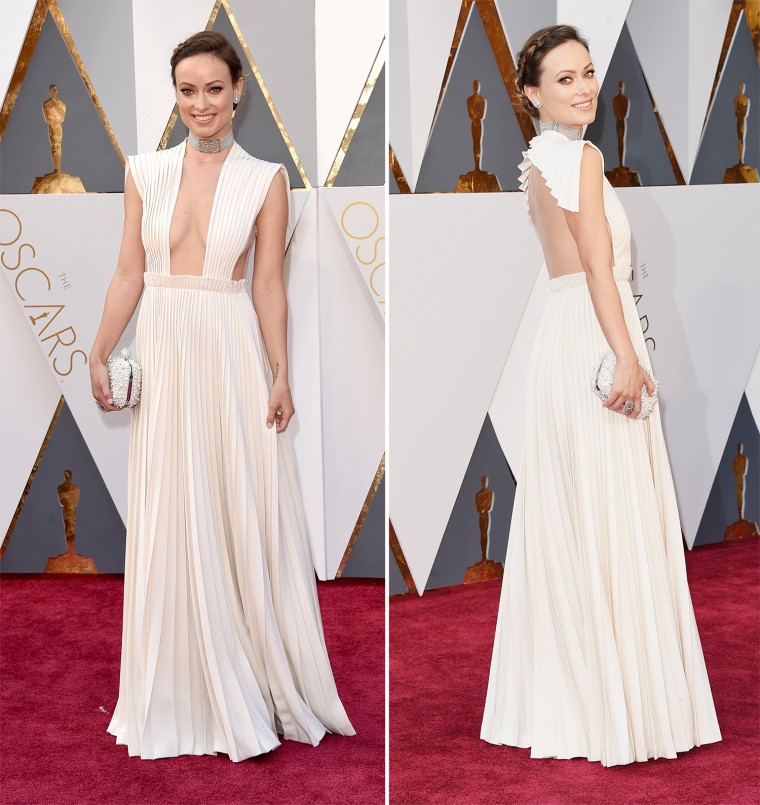 Now that's a worthwhile fashion risk! Olivia Wilde rocks a bold choker and low-cut white gown.
Hollywood's brightest stars gather to celebrate the biggest achievements in film.