All eyes may have been on the dazzling fashions at the Oscars, but don't miss out on the most popular beauty looks.
With trends ranging from wine-stained lips to blunt bobs, Hollywood didn't skimp on their hair and makeup.
Romantic updos
Perfection is overrated! Camilla Alves and Salma Hayek both opted for romantic, piece-y updos that complemented their stylish looks. Loose strands framed their faces, letting their outfits shine.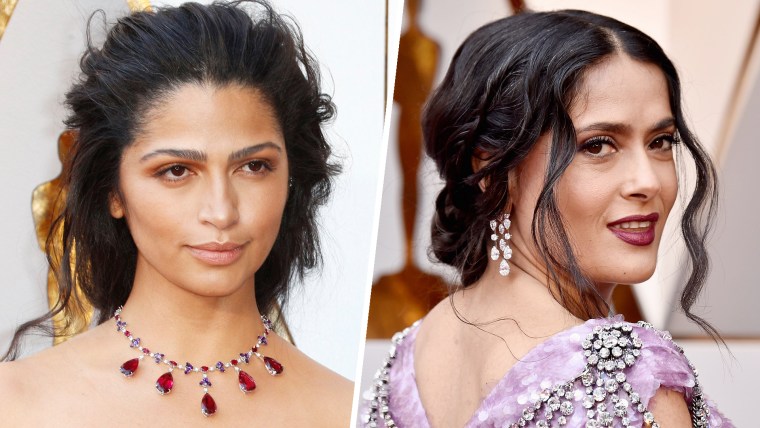 Wine-stained lips
Wine-stained lips are here to stay! These lovely ladies proved that a statement lip can pull any look together. Gal Gadot paired her berry-colored lips with a glitzy metallic dress while Whoopi Goldberg matched hers with a colorful floral gown.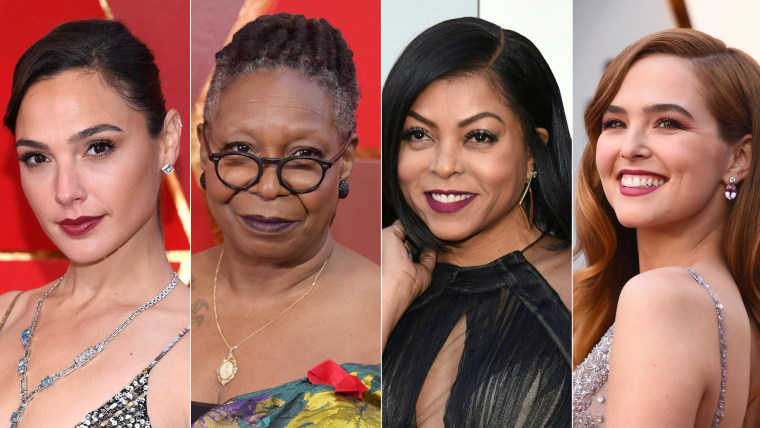 Natural beauties
While elaborate makeup is still the status quo, A-listers like Frances McDormand and Saoirse Ronan let their natural beauty take the lead on the red carpet.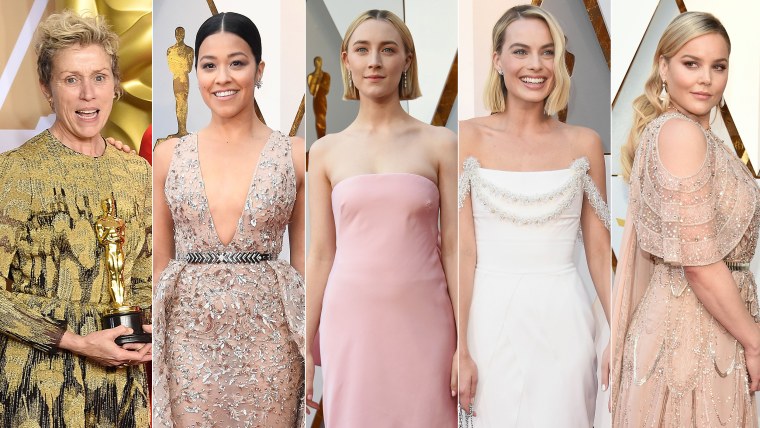 Metallic hair accents
Metallics weren't only a prominent fashion trend of the evening, they extended to the hairstyles as well. From Lupita Nyong'o's braided gold chains to Tiffany Haddish's regal accessory to Danai Gurira's perfectly designed (and painted) hairdo, metallics made a big statement.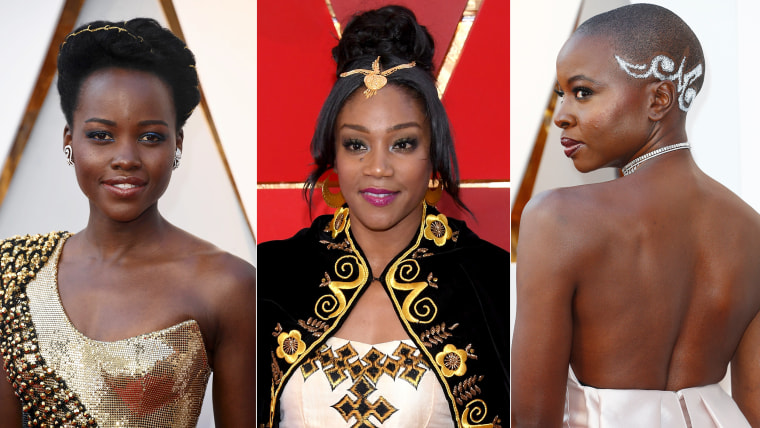 Blunt cuts
Let's be blunt — this look is really hip! The Oscars proved that structural bobs and lobs are the look to try this spring.