What's the secret to winning an Academy Award? Is it hard work? A fierce, unwavering dedication to Method acting? Or is it as simple as sporting a hair color that's anything but red?
Hair color likely isn't the reason for being snubbed — as, after all, the hope is that winners are honored for their performances. But as The Hollywood Reporter noted in December, while quite a few thespians to have rocked red hair at some point in their careers have won an Oscar, modern Academy voters tend to wait until redheaded nominees have been in the business for a decade or more before rewarding them with Oscar gold.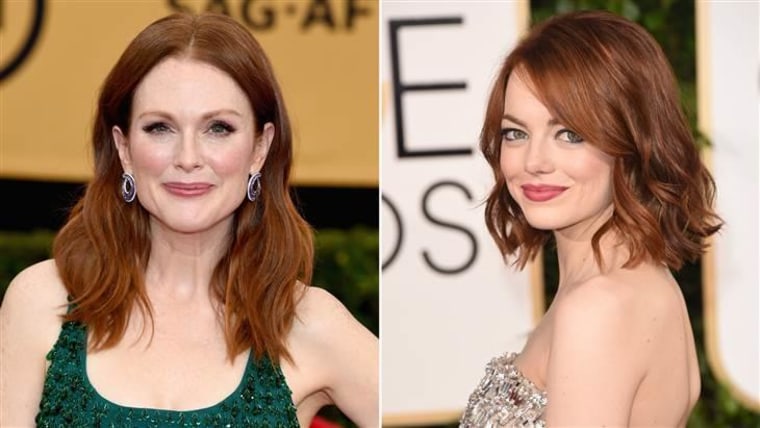 Julianne Moore, who has yet to win the award, may be due. Considered a favorite, if not the favorite, in the lead-actress category for her role in "Still Alice," the redhead's prolific career includes four previous Oscar nominations. After a 1998 nod for "Boogie Nights" and a 2000 nomination for "The End of the Affair," she received two more in 2003: one for lead actress ("Far from Heaven") and another for supporting work ("The Hours"). This year, two brunettes (Marion Cotillard for "Two Days, One Night," and Felicity Jones for "The Theory of Everything") and two blondes (Rosamund Pike for "Gone Girl" and Reese Witherspoon for "Wild") face off against Moore in her category.
Because Emma Stone didn't make a cinematic splash until 2007's "Superbad," history doesn't favor the first-time Oscar nominee for her supporting role in "Birdman." Stone's up against Patricia Arquette ("Boyhood"), Laura Dern ("Wild"), Keira Knightley ("The Imitation Game") and three-time Oscar winner Meryl Streep ("Into the Woods").
This year's field of Oscar-nominated actresses doesn't even include two redheads who recently impressed the Hollywood Foreign Press. The HFP not only rewarded previous Golden Globe winner Jessica Chastain with a lead-actress nomination for her dramatic turn in "A Most Violent Year," but also bestowed Amy Adams her second Globe statuette for her portrayal of artist Margaret Keane in "Big Eyes."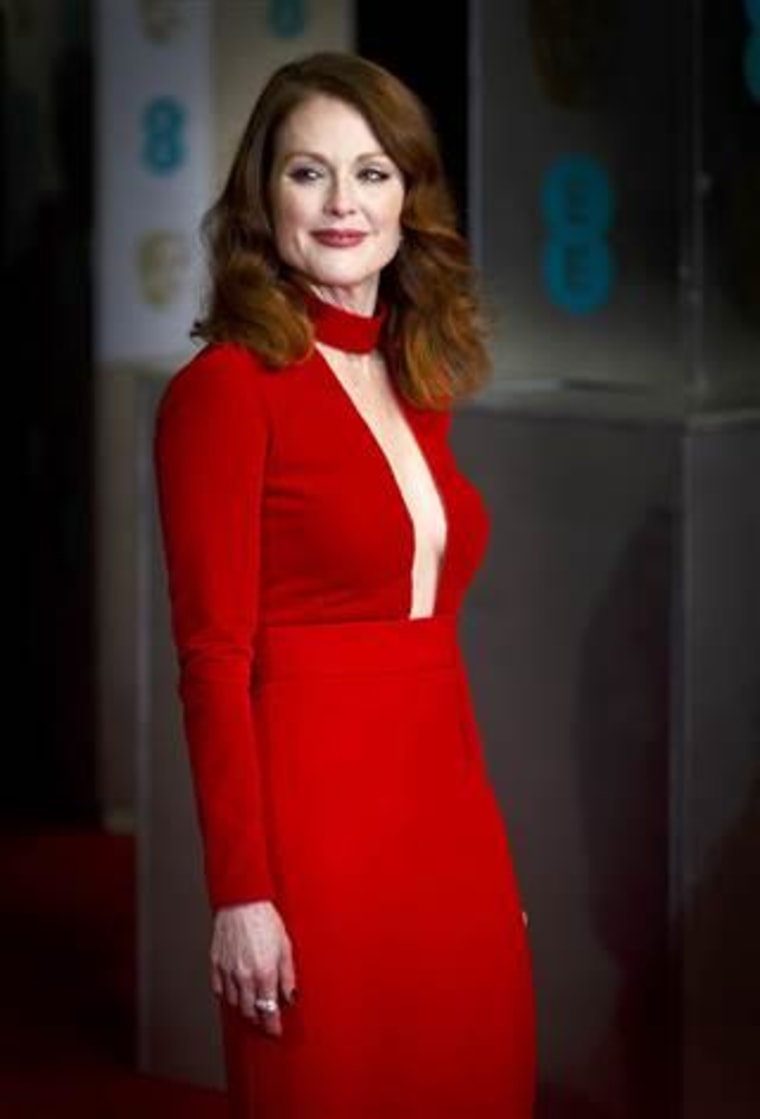 Adams, a five-time Academy Award nominee, and Chastain, with two Oscar nods of her own, hope they won't have to wait as long as fellow redhead Maureen O'Hara to win one. O'Hara — whose films include the original "Miracle on 34th Street," the original "Parent Trap," "Rio Grande," "The Quiet Man" and "Only the Lonely" — was 94 when she received her first Oscar, an honorary one, in November.
On the men's side this year, there's an appropriately named nominee in "The Theory of Everything's" Eddie Redmayne; although he's got darker hair these days, his coif matched his last name when he appeared in the 2010 miniseries "The Pillars of the Earth." Many Hollywood insiders believe Sunday's lead-actor race boils down to Redmayne and Michael Keaton ("Birdman"), with Steve Carell ("Foxcatcher"), Bradley Cooper ("American Sniper") and Benedict Cumberbatch ("The Imitation Game") rounding out their category. No redheads are up for supporting actor this year.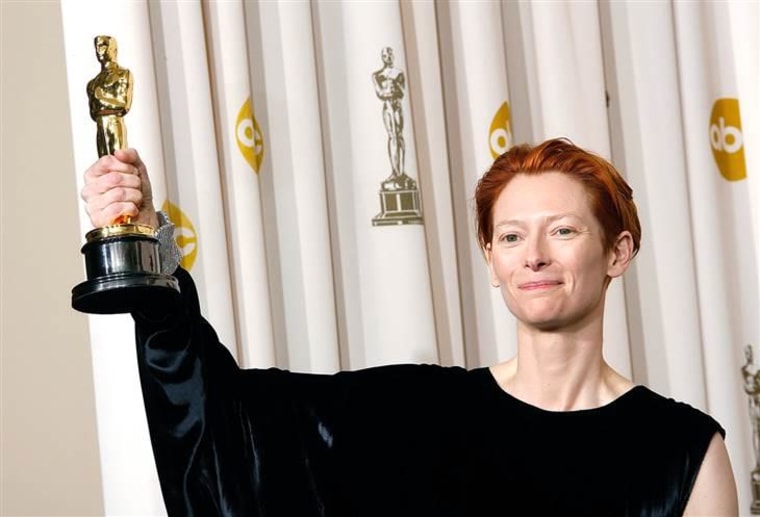 Several redheads had to establish their longevity in the industry to win an Oscar in the 21st century. After five previous Oscar nominations, Kate Winslet (born a strawberry blonde) found that the sixth time was the charm, winning in 2009 for her performance in "The Reader." Tilda Swinton's 2008 win for her performance in "Michael Clayton" happened 22 years after the release of her first feature film, "Caravaggio." And while Julia Roberts and Nicole Kidman had breakout roles in 1990 films ("Pretty Woman" and "Days of Thunder," respectively), it took more than a decade for each to win an Oscar.
Some redheads beat the odds twice. As People magazine notes, at least three redheads have won multiple Oscars since 1970: Maggie Smith for "The Prime of Miss Jean Brodie" and "California Suite;" Dianne Wiest for "Hannah and Her Sisters" and "Bullets over Broadway;" and Emma Thompson for "Howards End" and "Sense and Sensibility." (All but one of those Oscars fall into acting categories; Thompson's "Sense and Sensibility" win rewarded her screenplay adaptation of Jane Austen's novel.)
Other notable redheads to win Oscars in the past 40 years include Vanessa Redgrave in 1977 for "Julia;" Sissy Spacek in 1981 for "Coal Miner's Daughter;" Shirley MacLaine in 1984 for "Terms of Endearment;" Geena Davis in 1989 for "The Accidental Tourist;" and Susan Sarandon in 1996 for "Dead Man Walking."
Moore, Stone and Redmayne will learn their fate soon after the Academy Awards ceremony begins Sunday at 8:30 p.m. ET.
Follow TODAY.com writer Chris Serico on Twitter.
This article was originally published Feb. 19, 2015 at 6:00 p.m. ET.