Ombré nails, ombré hair, ombré dresses and more. When it comes to ombre — the effect of gradually going from a lighter hue into a darker version — the options seem as endless as colors in the rainbow. Well folks, prepare yourselves for one more: ombré blush.
However difficult the hair and nails versions are to try, (they are pretty much impossible to do yourself unless you're a Pinterest queen), ombré blush is one way to jump on bandwagon in seconds. You can even use products you already own.
Besides being super easy to do, the look will be a great update to your regular makeup routine as it provides an even more natural-looking flush.
TODAY.com visited Rouge NY makeup salon to learn how to master this technique.
O is for... Ombré blush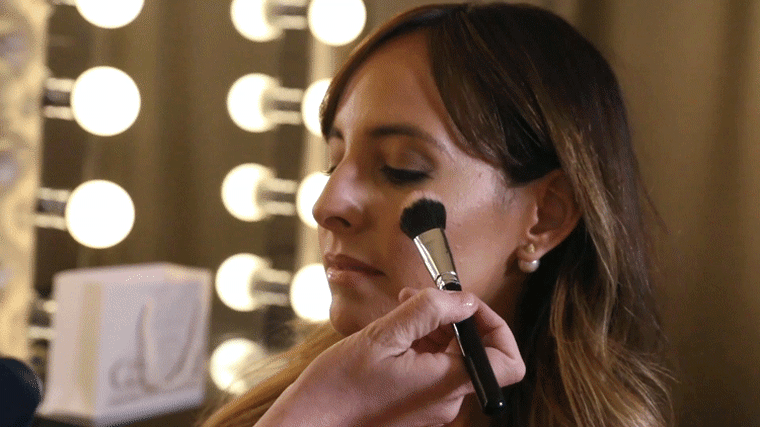 Find three blushes in the same color family. You may already have these from transitioning seasons or within one makeup kit. There should be one that is on the darker side, one blush that's a light tone and a third one that's a shade in between the darkest and lightest blushes.
Take the darkest shade of blush apply it to the apples of your cheeks.
Then dip the brush into the lightest shade and apply it to the highest part near your hairline. Hello, cheekbones!
Now fill in the middle with you medium shade.
Finally, blend the colors together to get the perfect gradient effect by dabbing the brush in a C pattern on your cheeks. And you're set!