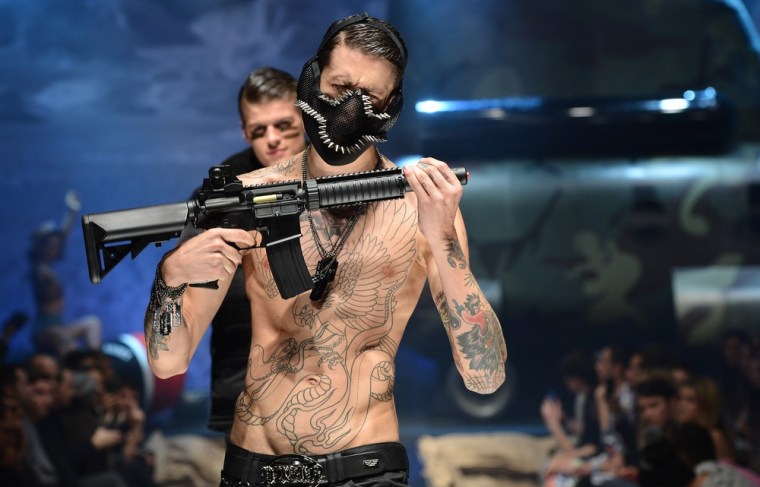 Fashion is all about pushing boundaries (and causing general head-scratching) but one runway show in Milan has folks up in arms (bad pun?).
German designer Phillipp Plein sent weapon-wielding models down his Autumn/Winter 2013 show during Milan Menswear Fashion Week on Monday. The tattooed, menacing-looking strutters carried automatic weapons, wore gas masks, and were even body-painted with slogans such as "ONLY KILL FOR LOVE" and "LIFE'S A GAME AND IT'S NOT FAIR." And yes, they were emblazoned in ALL CAPS.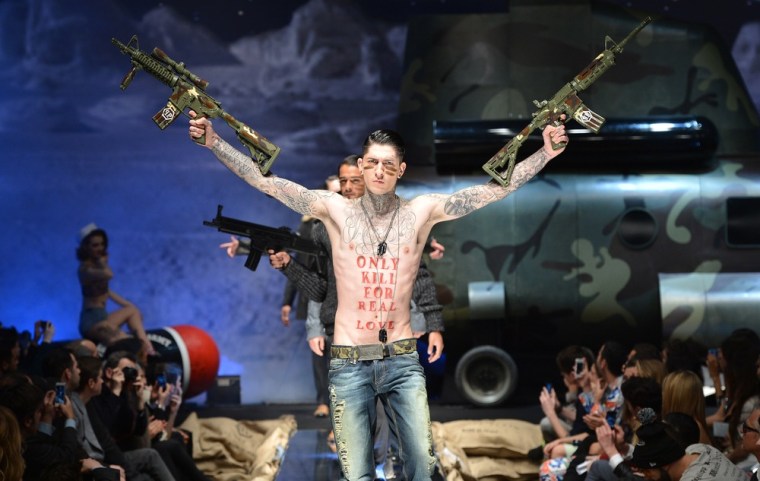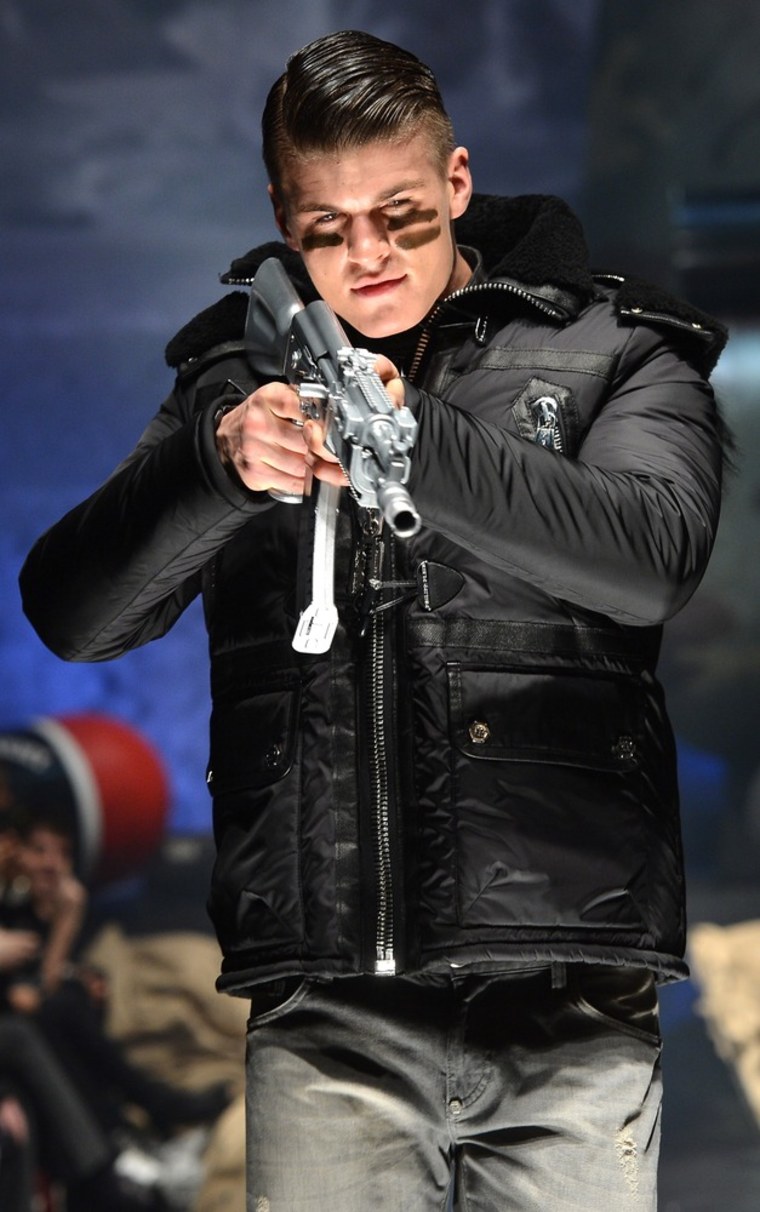 Several outlets and fashion fans say Plein's latest shock factor show isn't appreciated, especially in light of the Newton, Conn. school shootings.
"Fashion proved (once again) how painfully out of touch it can be with the rest of the world," wrote New York magazine reporter Hilary Moss. "If it were anyone other than Plein, we'd applaud him or her for trying to, uh, start a conversation about gun control." The Huffington Post chimed in with the same sentiment: "We're a little flabbergasted by [Plein's] latest shtick."
Plein is no stranger to controversy – his past stunts include opening a show with transgender model Lea T, and featuring identical male models making out in a print campaign. But did this recent show cross the line? Share your thoughts.
More from TODAY:
Worth it? Gwyneth Paltrow's GOOP label selling $290 sweats
Heavy metal: Shimmer and shine on the Globes red carpet
Men's Fashion Week takes a fantastically kooky turn