President Obama hopes the fact that he loves his wife's "curves" has contributed to positive body image perspectives for the couple's two daughters.
In a wide-ranging interview with TIME and Essence magazines, Obama spoke about the impact he has seen race play on body image problems for women.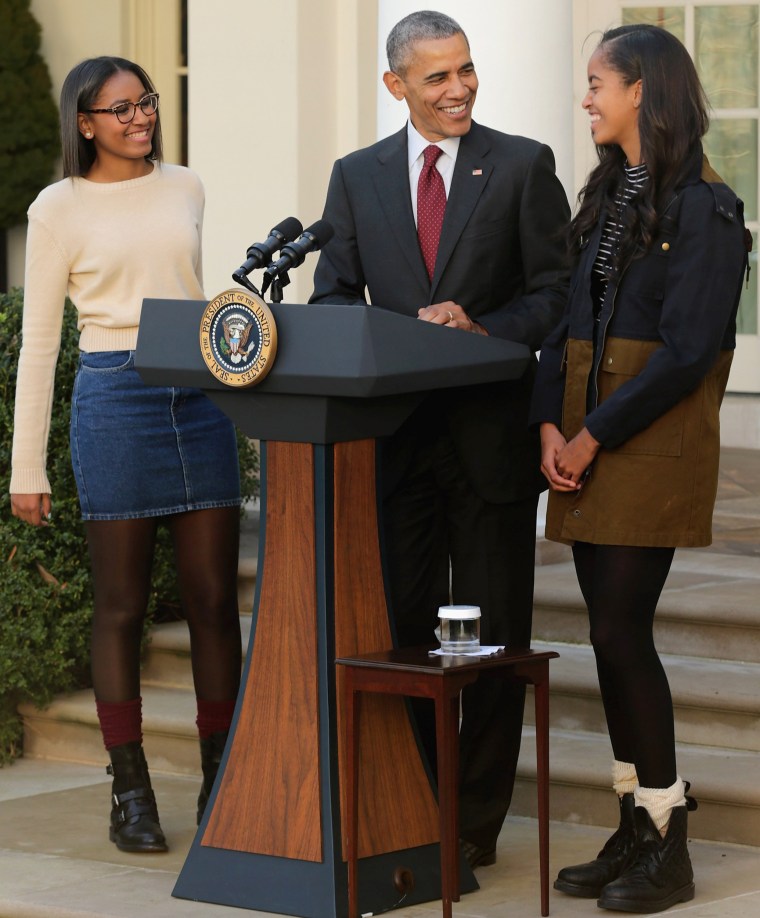 "I mean some of this is just gender issues, generally. I mean when you're a dad of two daughters you notice more," he said. "When I was a kid I didn't realize as much, or maybe it was even a part of which is the enormous pressure that young women are placed under in terms of looking a certain way."
He said for black girls, the concerns over wearing the right clothes or having the right hairstyle can carry more weight.
RELATED: Thumbs-up! Malia Obama adorably encourages sister Sasha in meeting with Ryan Reynolds
"That pressure I think is historically always been harder on African American women than just about any other women, but it's part and parcel of a broader way in which we socialize and press women to constantly doubt themselves or define themselves in terms of a certain appearance," Obama said. "And so Michelle and I are always guarding against that."
The Obamas have two daughters who are in their prime teenage years: Malia, 17, and Sasha, 14.
RELATED: All grown up! Sasha and Malia Obama attend first state dinner
"The fact that they've got a tall gorgeous mom who has some curves, and that their father appreciates, I think is helpful," he said.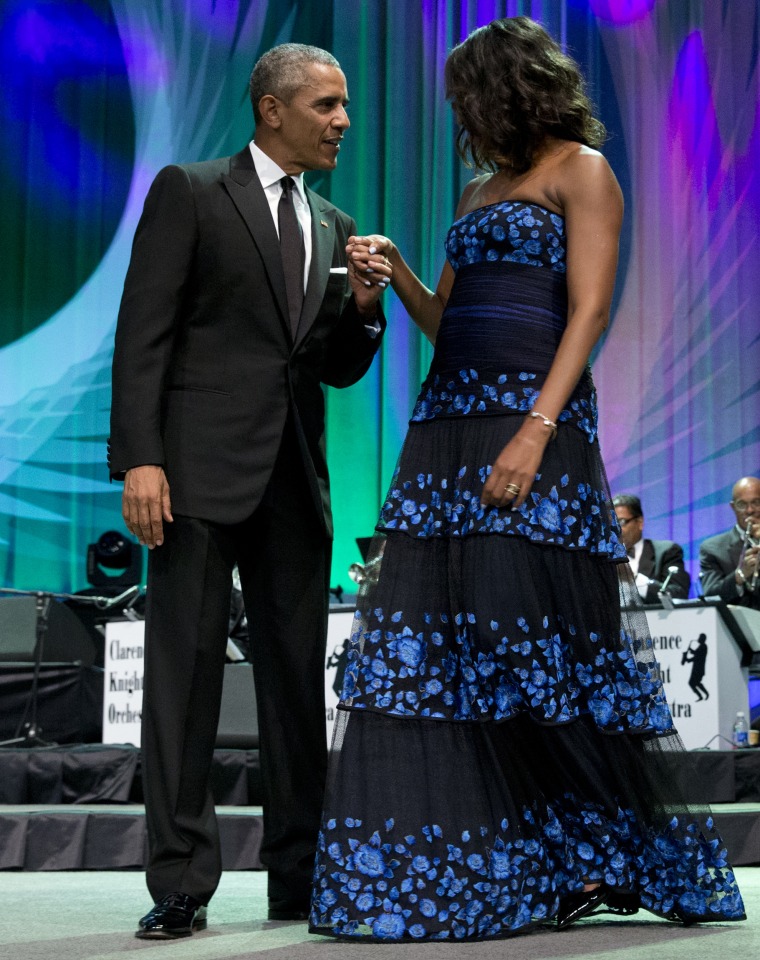 Obama gave credit to Beyonce and other celebrities for starting to alter the culture and viewpoints among the current generation.
"What both white, Latino, black children are seeing as representative of beauty is much broader than it was when I was a kid," he said. "You just didn't see that much representation. And that's healthy and that's encouraging. But it's still a challenge."
Follow TODAY.com writer Eun Kyung Kim on Twitter.