Graduate students in New York University's Visual Culture: Costume Studies program had their hands full when they decided to curate an exhibit about plus-size fashion throughout history. For starters, they had to decide what to call it.
The students who put together the exhibit, which opened Jan. 13 and will run through Feb. 3 at 80WSE Gallery, an exhibition space at NYU's Steinhardt School, were well aware of recent negative media attention surrounding usage of the term "plus-size," and thus had a conversation early in the process about the best language to use, student and co-curator Shelly Tarter told TODAY.com.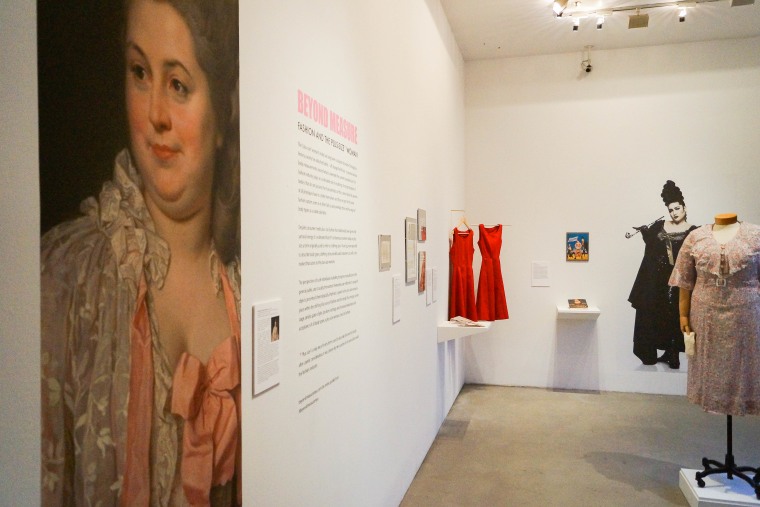 During the conversation, Tarter and her fellow curators tossed around various terms, such as "curvy" and "full-figured." They also toyed with using the word "fat," as the word was once just a descriptor, and only earned its negative connotations over time.
RELATED: Forget 'plus size'! Models have chosen a new word to describe their bodies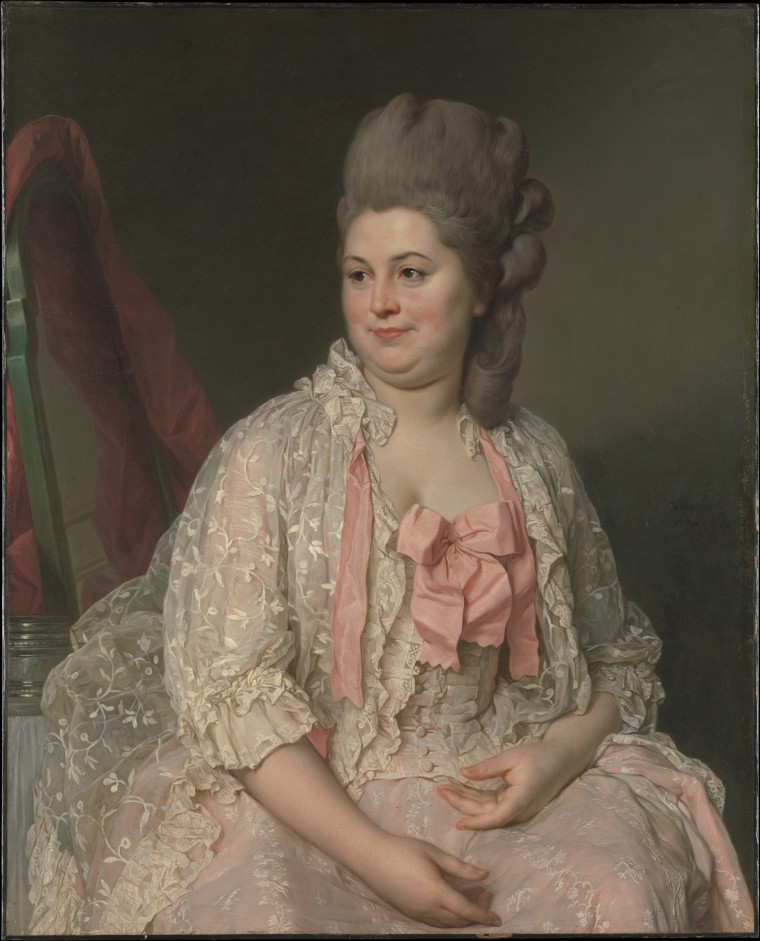 The team settled on "plus size" because, according to Tarter, the term is "ubiquitous with the subject matter," appearing in stores and providing a clear brand. They named the exhibit "Beyond Measure: Fashion and the Plus-Size* Woman."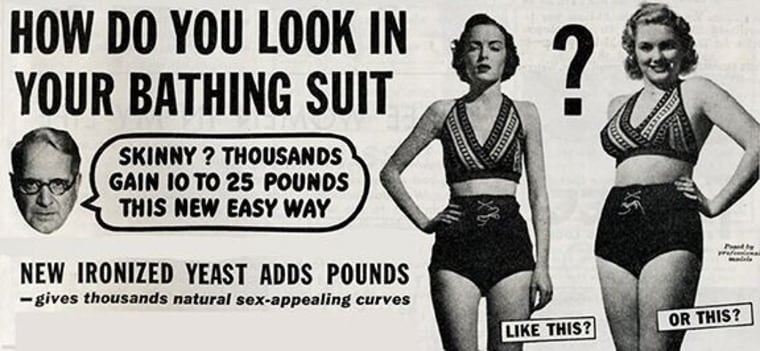 But discussions about appropriate language to use didn't end there. In order to emphasize that the term is imperfect, they added an asterisk in the title to show that labels are not one-size-fits-all, but that both the exhibit and its name should instead "start a conversation."
RELATED: #ThisisPlus campaign inspires diversity in plus-size movement
And start a conversation it does. The exhibit is "small but powerful," Tarter said, as it features eight objects that span from the 18th century through the present day.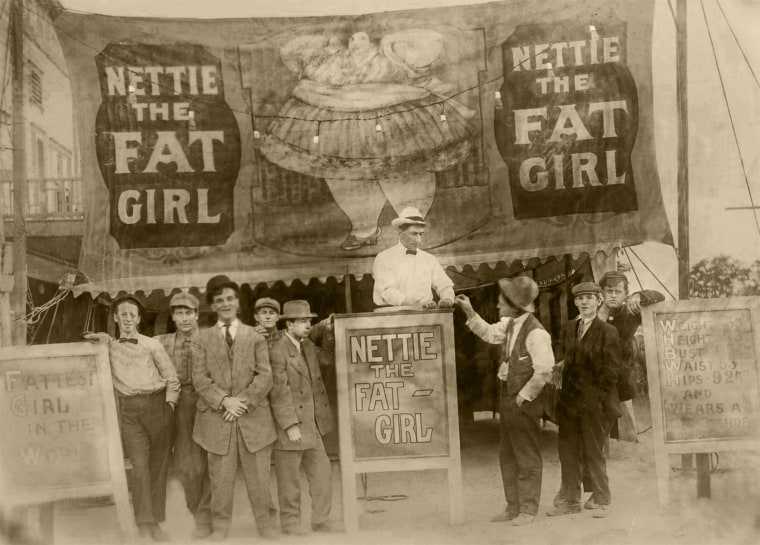 The objects present shifting perspectives about body size, with the earliest material celebrating plus-size figures, and the material from the early 20th century showing plus-size figures either on the sidelines or in the forefront as a source of mockery. In one striking photograph from the exhibit, men line up to see Nettie the Fat Girl, a circus act popular because of the subject's body size.
RELATED: Target launches new plus-size clothing line amid criticism on sizes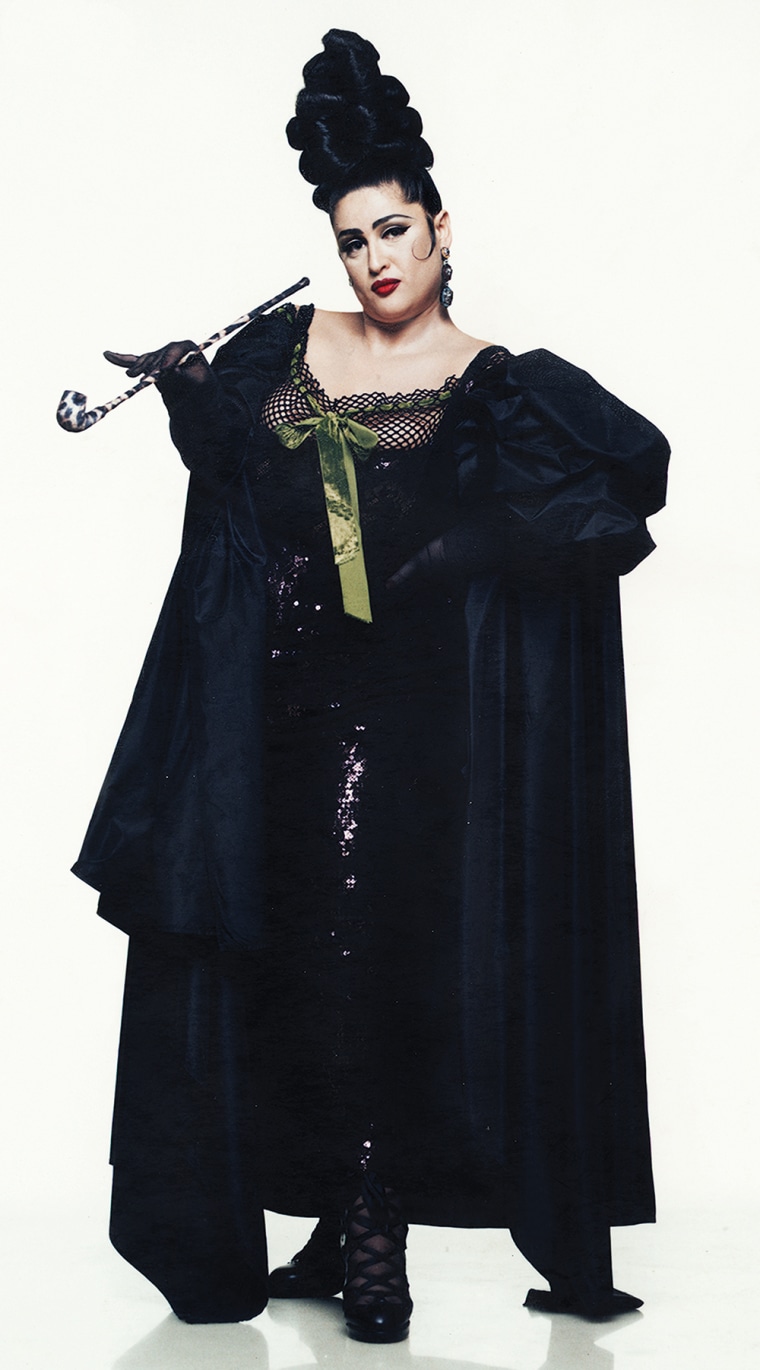 The exhibit shows that recent decades have created at least a small shift back toward body acceptance. In the 1990s, plus-size model and muse Stella Ellis emerged on the fashion scene and helped bring larger-sized fashion back into the mainstream, and most recently, the winner of the 14th season of "Project Runway" was the first designer to send an entirely plus-size collection down the catwalk.
RELATED: A plus-size man's confession: 'I dread going shopping for clothes'
Tarter said she believes we are on the "path to truer body acceptance," noting that there is greater representation of larger bodies in fashion, as well as more awareness about body image on social media. However, "it takes a long time for it to shift and change permanently."