We're going nude ... on our lips, that is. You might think that just means wearing no lipstick at all, but this trendy shade actually takes just the tiniest bit of effort. It all comes down to finding the right shade for you.
An everyday staple for celebrities and models alike, a nude lip is perfect for just about every occasion. From a formal affair to a meeting at the office to girls' night out, this lip color will make you look instantly put together — in a very subtle way.
So, how do you master the trend? The team at Rouge NY showed TODAY.com how to get the look. Sorry red lipstick, you may have just been replaced.
N is for... Nude lip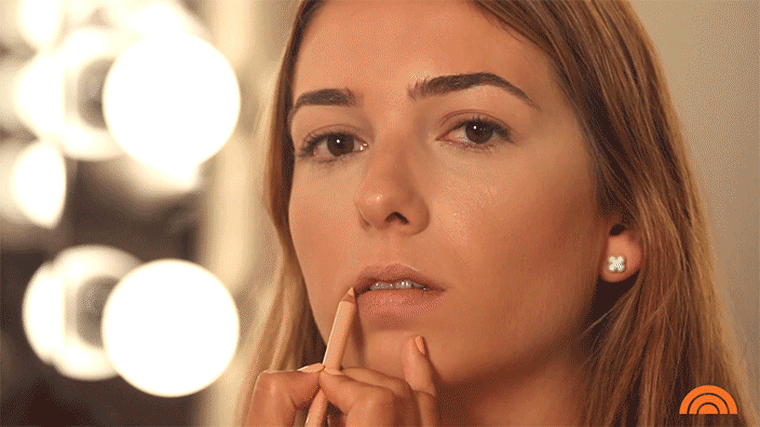 Use a skin-tone pencil to line just outside of your lip line to give a natural highlight and make your lips standout.
Then, grab your favorite lip liner and trace just outside of the line. Pro Tip: Placing it slightly outside the natural lip line helps give the illusion of fuller and bigger lips. Just don't go Kylie Jenner on us!
Here's the key: Look for a lipstick shade that is barely a shade pinker or browner than your natural lips. It should feel basically like your natural color but better. If you go too peach-y or pale, you risk looking washed out.
Leave it matte or add gloss — that's up to you!
Need to now what 'O' is? Take a look at our A-Z Beauty Gif-tionary.