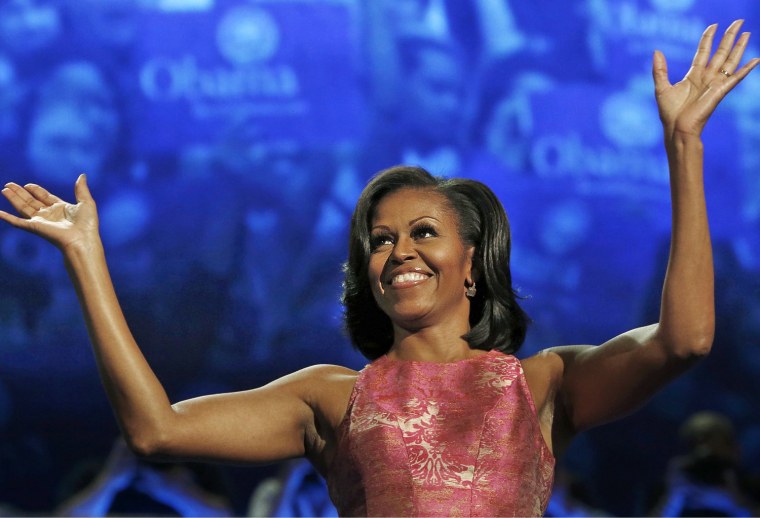 When Michelle Obama wore a pink floral jacquard silk dress by designer Tracy Reese at the Democratic National Convention, fans quickly asked "Where can I get it"?
Now there's an answer: TracyReese.com.
The cute frock was custom-made for the first lady, but due to popular demand, the designer announced earlier this fall that her company would begin mass producing it – ASAP.
"We are trying to rush it through the cycle so more people can get their hands on it sooner," Reese said on TODAY Sept. 6.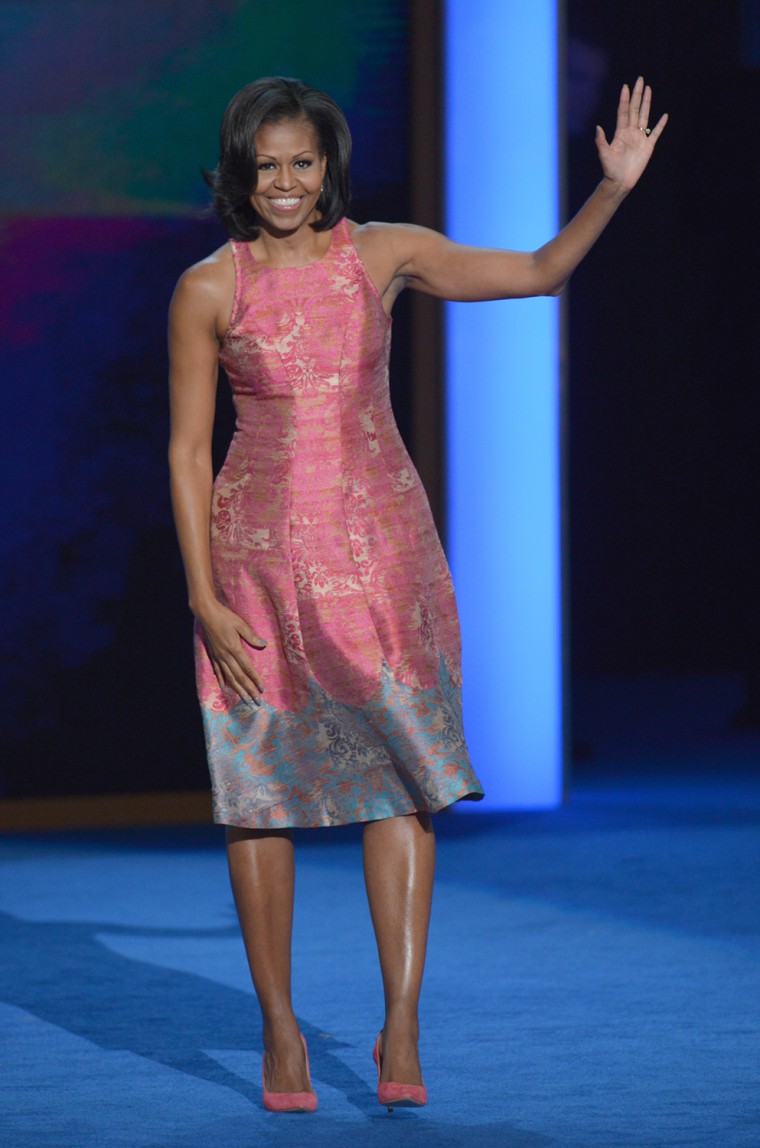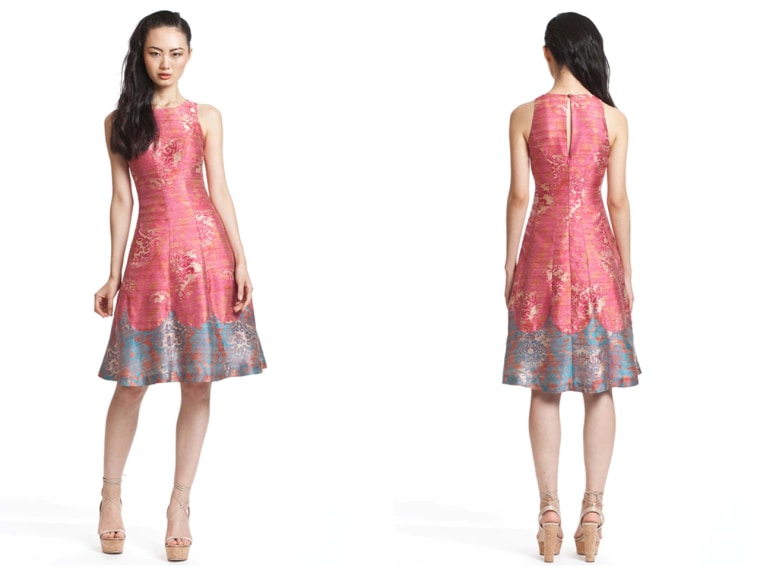 Of course, emulating the first lady doesn't come cheap: The sleeveless number sells for a cool $398. More affordable? The gray nail color – identified as "Vogue" by Artistic Nail Design gel polish – that Michelle paired with her outfit.
Dressing for the spotlight
The dress was one of several designs that Reese sent Obama's team, but it wasn't until the first lady stepped out on stage that the designer knew for sure that one of her creations was in the spotlight.
"We were warned there was a possibility, but they weren't sure until the last minute," Reese told TODAY. "We were all crowded around and listening to every minute. It was such an amazing night."
It's not the first time that the first lady has stepped out in Reese's designs; in fact, she has worn them on at least 15 different occasions.
The sleeveless dress was classic Michelle Obama – it showed off her much-admired upper arms, while still lending both femininity and credibility. By pairing it with $245 J. Crew shoes, the first lady stuck to her signature style of mixing high fashion with retail brands.
(via HuffPo)Additional reporting by TODAY contributor Rachel Elbaum.
More from TODAY Style:
Michelle Obama's best fashion moments of 2012
Teen's dramatic makeup tutorials make her an Internet star