Spain's royal sweetheart is now officially the queen.
Queen Letizia Ortiz, the 41-year-old former journalist who won over commoners and royals alike when she married her princely beau in May 2004, just moved up the royal ladder. Her husband, now King Felipe VI of Spain, acceded to the throne on Thursday following the midnight abdication of his father Juan Carlos — but all eyes were on the stylish queen. 
If you're not already feeling "the Letizia effect," here are 5 moments from Thursday's coronation that will officially kick off your girl crush:
1. Her style is impeccable — feminine, polished and sophisticated: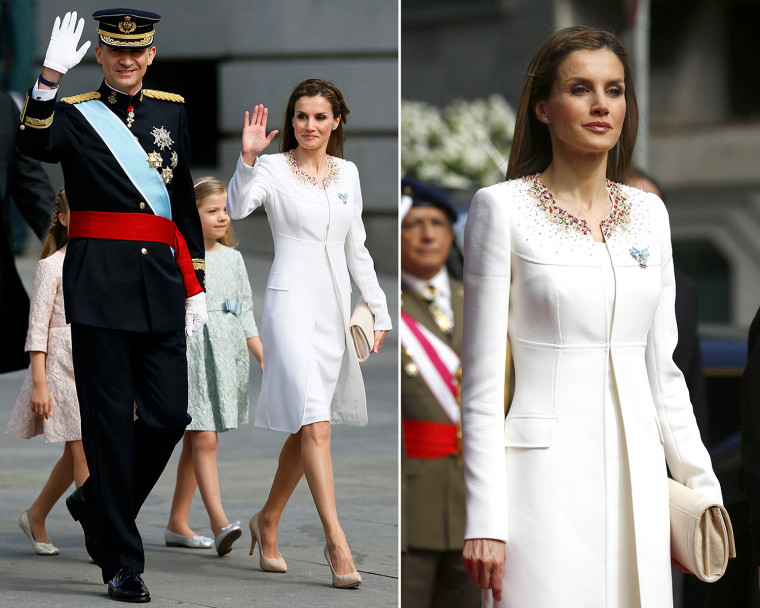 2. Even though she's a commoner at heart (she met her husband, Prince Felipe de Borbon, while on assignment), she fits perfectly into the role of a queen. Her posture is perfect:
3. She adores her two adorable daughters, Leonor, 8, and Sofia, 7, who seem to have inherited her taste in fashion: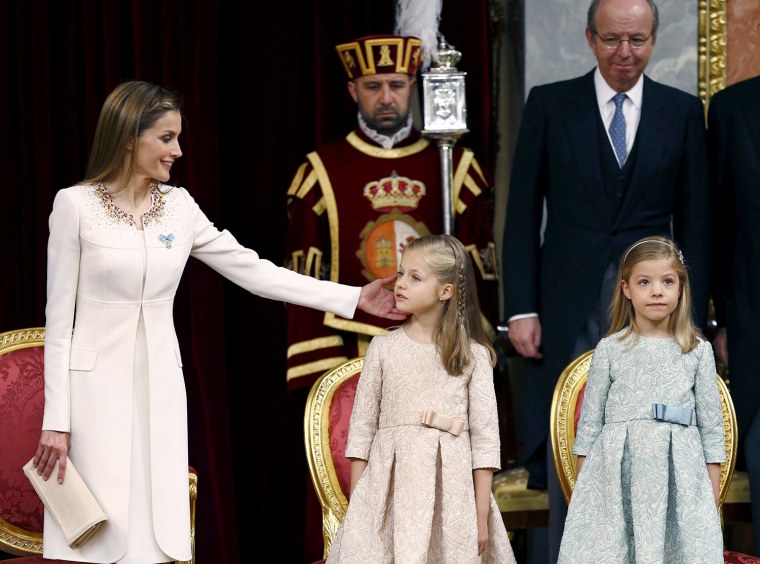 4.   The royal family's footwear is equally as chic: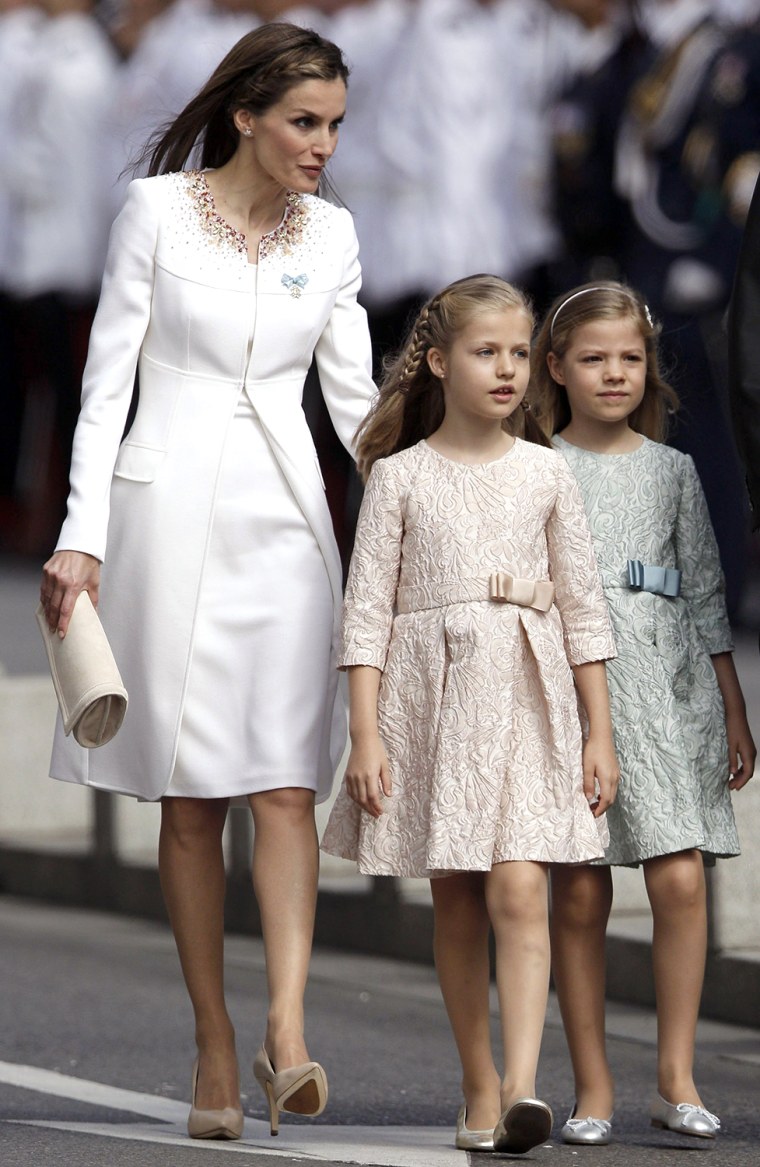 5. And she seemingly adores her husband, the king: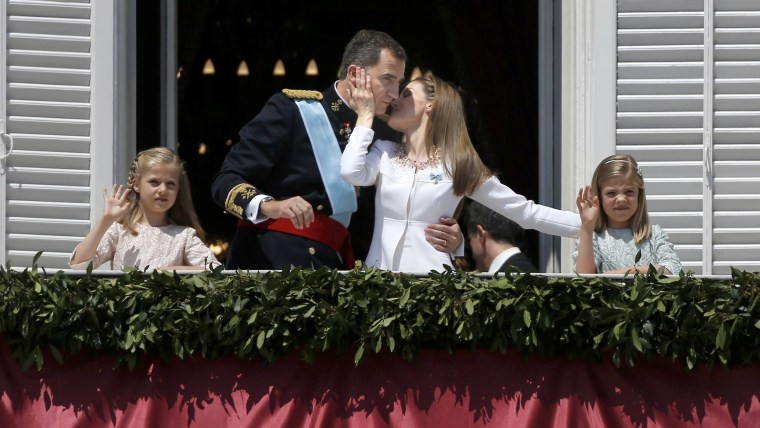 Queen Letizia is definitely one to watch. Looks like she just might be the next Duchess Kate?