While some say you can never be too skinny, in one North Carolina school, apparently your jeans can be.
New Hanover County Schools released a proposed dress code change that would ban skinny jeans Monday — and it's being met with widespread disapproval.
In the policy document the school district tweeted last week, the revised policy said: "No leggings, "skinny jeans" or other excessively tight fitting pants unless covered by a top or dress to the appropriate length. (The length of the top or dress shall cover the posterior area in its entirety.)"
School board member Jeanette Nichols said she proposed the ban on skinny jeans and leggings after a larger student was bullied while wearing them.
RELATED: Oklahoma teen fights back after being sent home from school for wearing leggings
"The teacher suggested that she was wearing a longer top, and the student replied, 'You can't tell me what to do because it's not in the dress code.'"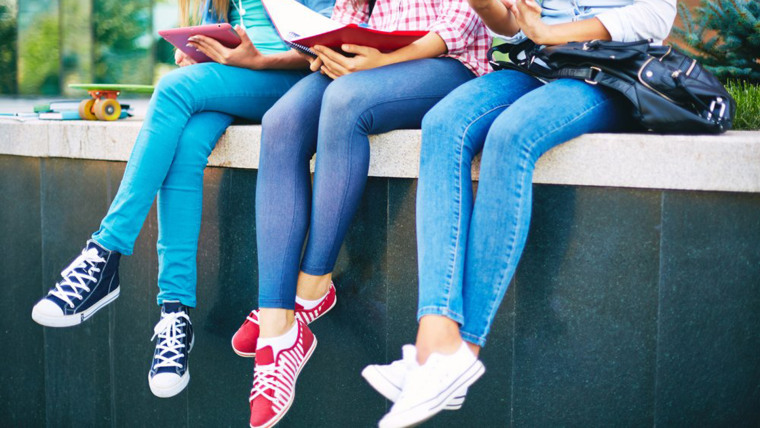 Chris Furner, who has a daughter in the district, said: "It doesn't make sense that we're gonna try, you know, to use this as a tool to solve the bullying problem."
And outside of the school, many took to Twitter to voice their disapproval of the plan.
RELATED: High school adds dress-code restrictions to yoga pants, leggings amid protest
Sudents Addison Estep and Candace Bowden say that in stores, it's hard to find anything but skinny jeans when they shop.
"Clearly, if everyone is wearing them, not many people had a problem with it," Estep said. "So why are they making it a problem?"