Here's something you may not know: Almost every drugstore beauty brand releases new products in January. We spoke to Allure Magazine's editor-in-chief Linda Wells, who swiped, spritzed, and tested around 200 of the new launches with her staff to select 31 of the best. Here are a few of their favorites.
SKIN:
Yes to Tomatoes Clear Skin Activated Charcoal Soap, $5.99
Charcoal has been a hot topic long before Shailene Woodley admitted to eating a spoonful daily to flush out toxins. If you're not quite ready to swallow the stuff, this black soap could be a good place to start. The carbon in charcoal pulls dirt and oil from the skin and washes away when you rinse.
Simple Micellar Cleansing Water, $7.99
It may look like ordinary water, but don't let the clear color fool you: this French pharmacy staple is full of tiny cleansing agents called micelles. A micelle is a tiny magnet where one end is attracted to water and the other to oil. When you sweep this cleanser on with a cotton pad, the oil-loving end grabs dirt from your pores while the water-loving end stays attached to the pad. It cleans, removes makeup and hydrates all at once.
Olay Invigorating Champagne Mango & White Ginger Body Wash, $4.97
If you're looking for extra hydration, body washes are definitely the way to go. They tend to contain more moisturizers than the bar soap alternative. The love the mango sorbet scent of this new offer from Olay smells delicious, but doesn't overwhelm or compete with other fragrances.
HAIR:
John Frieda Beach Blonde Sea Waves Salt Spray, $8.99
This classic spray is back by popular demand after being discontinued 10 years ago. It still has its famous coconut scent and still gives hair a surfer girl, beach-y look. And don't be afraid of it's "beach blonde" moniker, Allure's brunette editors can assure you that the formula works for all hair colors and types. Their tests prove that the spray pumps up waves, adds volume and leaves hair so soft and shiny, that you can run your fingers through it without any crunchy texture.
Herbal Essences Wild Naturals Detoxifying Shampoo and Conditioner, $6.39
Detoxifying is a huge trend for food products, but why stop there? This shampoo takes the concept of detoxifying to your hair by clearing build up from styling products and dry shampoo without stripping hair entirely. It contains a polymer (found in cassia, a weed native to India) that forms a netting around each strand of hair when it's wet. This webbing protects it from breakage and friction and smells like lemongrass. The best part is, your hair holds the scent throughout the day.
L'Oreal Paris Blow Dry It Blow Out Longwear Spray, $4.99
This L'Oreal product seems like a classic dry shampoo in almost every way, but it also happens to be the best smelling one we've tried. Allure editors even tested it on very dark hair and found that it didn't leave any white residue.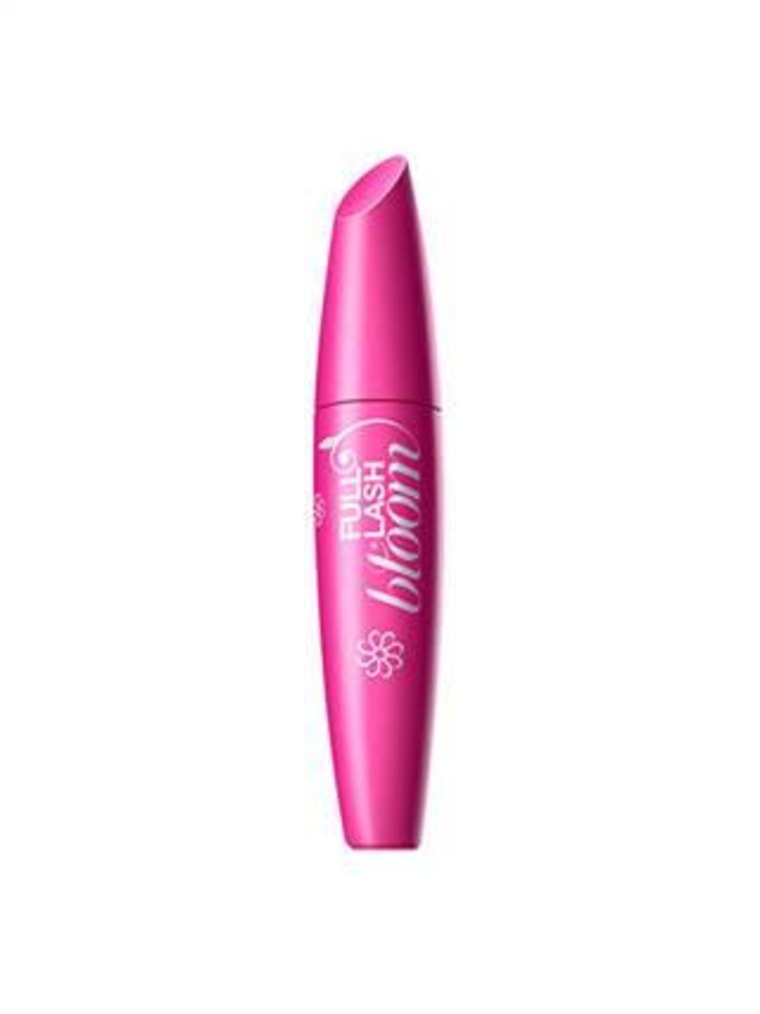 MAKEUP:
CoverGirl Full Lash Bloom Mascara, $7.99
One study says that in her lifetime, the average woman spends $3,770 on mascara — which is yet another reason not to shell out any more than $10 per tube.
This mascara has a new brush that is a bushy mix of short and long plastic bristles to help lift and separate lashes. The formula contains natural beeswax to make it really soft and thick on lashes and our testers swear it can last for up to 15 hours. That's $10 well spent!
L'Oreal Paris Infallible Smokissime Powder Eyeliner Pen, $9.99
The sexy, smokey eye made easy! A tapered sponge tip applicator is coated in a sheer gray powder to make the classic smoldering look super easy. Just skim it around your eye and blend it out with your ring finger.
Maybelline New York Master Prime by Face Studio Primer Blur + Redness Control, $7.94
Sure, primer might get hidden under other layers of your makeup, but it also might be the most important one you put on. This particular formula has a slight green tint, which counteracts redness in skin. It also contains silicone, which fills in fine lines and pores to make your skin look flawless.