Leggings to the office or even on date night? That level of comfort sounds like an unrealistic dream.
Except when you find out that there are must-have sweatpants with a 2,000-person-long waitlist. Seriously, though, we're not kidding.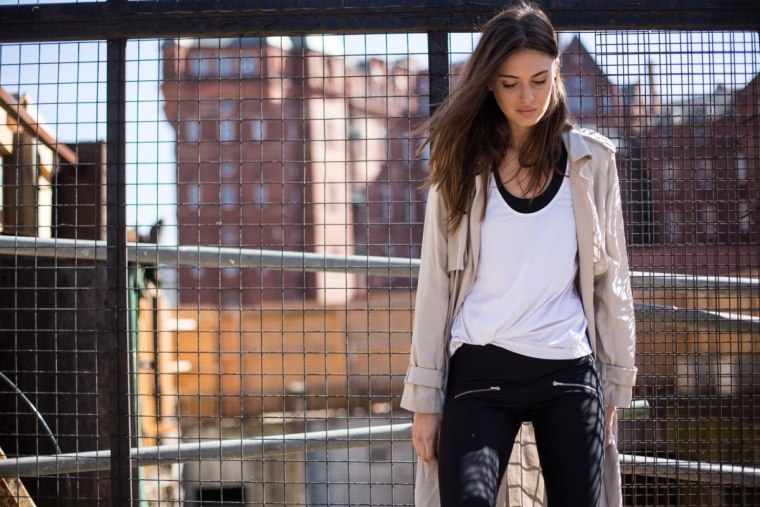 Athleisure company ADAY is behind these best-sellers known as the "Throw and Roll Leggings," which retail for a cool $125. (Luckily, there are somewhat similar options below for much less.)
The company reports that they first experienced a waitlist back in September 2015. They then restocked in December and sold out within 24 hours. After realizing these pants were flying off the shelves, their hoped a July shipment would last for three months. It sold out in seven days.
RELATED: How to wear pajamas, a blanket and more to work and still look professional
Designed to be "the only leggings (we hope) you'll ever need," according to ADAY, these are clearly not your average workout pants.
"They're inspired by the comfort and breathability of technical activewear, the look of a cool staple cigarette pant or leather leggings, but as easy to wear and style up or down as denim," ADAY co-founder Nina Faulhaber tells TODAY Style.
With a shiny finish, these leggings include rose-gold zippers and bonded seams, giving them the look of a trendy pant meant for a night out rather than the gym. However, they're also incredibly functional featuring a pocket to hold your phone and UV-resistant fabric to block the sun.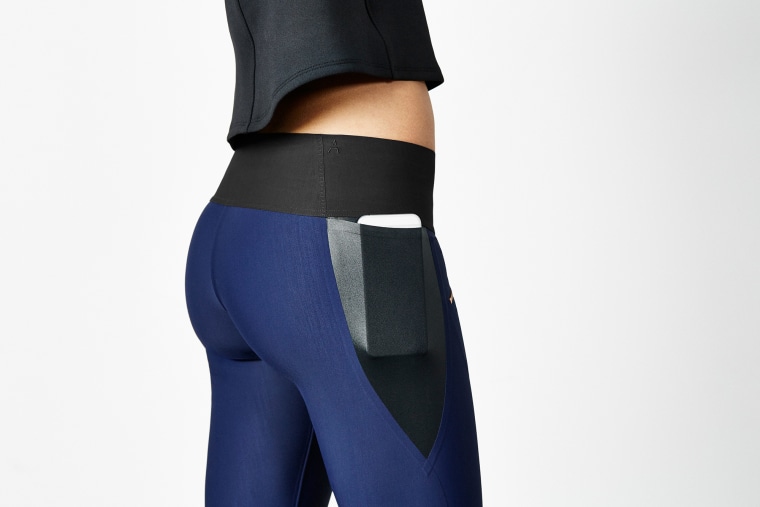 RELATED: Leggings and workout clothes at the office — OK or not OK?
"Ultimately, we hope it empowers everyone to focus on the important things that really matter," co-founder Meg He says. "We hope it'll save everyone a lot of time in the mornings because you never have to worry about what to wear ever again."
But not everyone is willing to wait behind thousands of people — or pay $125 — so TODAY spoke with style expert and TV personality Jordan Dechambre to learn how to pull off leggings outside of the gym without committing a fashion faux-pas.
Go for a tailored fit: "Finding that perfect slim, tailored fit is essential," says Dechambre. Avoid pants that are too bulky, "which often come across as baggy, saggy and a little too casual for the office."
Stick to neutral colors: "If you opt for more neutral colors, you're automatically elevating the look of your athleisure wear," Dechambre says. Think black, off-white, gray, navy, taupe, army green or even blush in the spring.
Skip the mesh cutouts: "Stay away from any mesh insets, netting or anything that is too sporty," Dechambre says. If you're a fan of embellishments, go for fabric insets, grommets or zippers instead.
Check your pockets: Streamlined pockets are fine, but baggy ones (like the kind you see on cargo pants) are going into "sloppy territory," Dechambre explains. Also, "try to avoid pockets on the back if you have a more curvy shape."
Be ready to invest: Look for high-quality fabrics that can easily withstand daily wear and won't look threadbare after a single wash.
Feeling ready to shop? Here are some of the best options available to leave you looking chic and feeling comfortable.
Moto pants
Moto pants are an edgier version of your your go-to leggings. They typically come in black or other neutral colors and feature grommets, zippers, panels or leather detailing. They're perfect for hitting the bar with friends, yet feeling like you're lounging on the couch.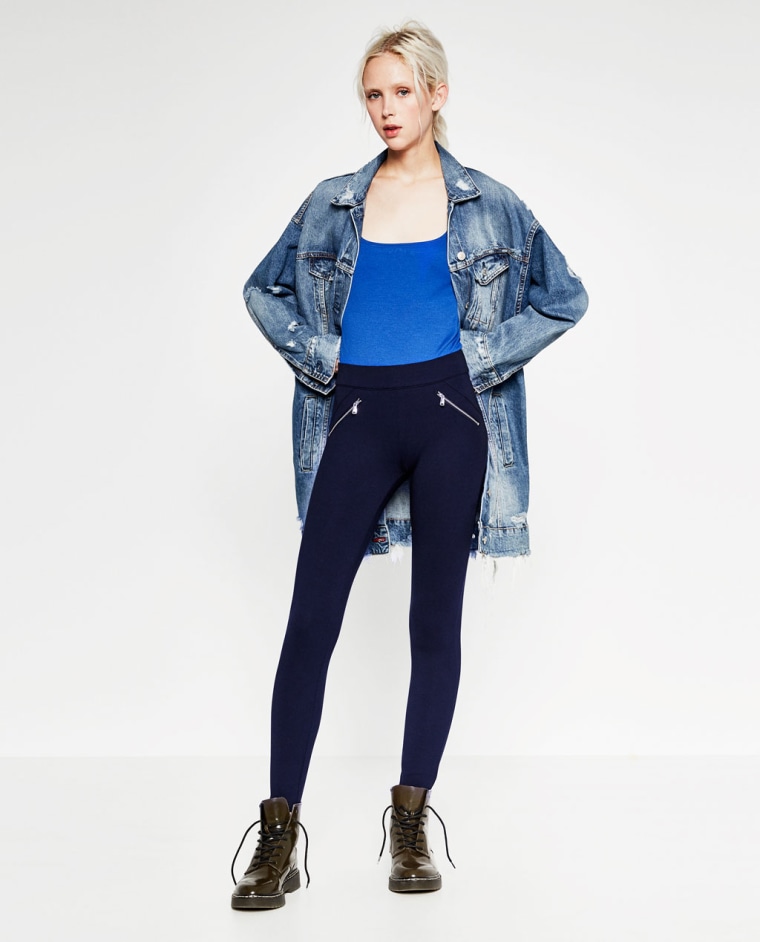 Zara Push-Up Leggings, $30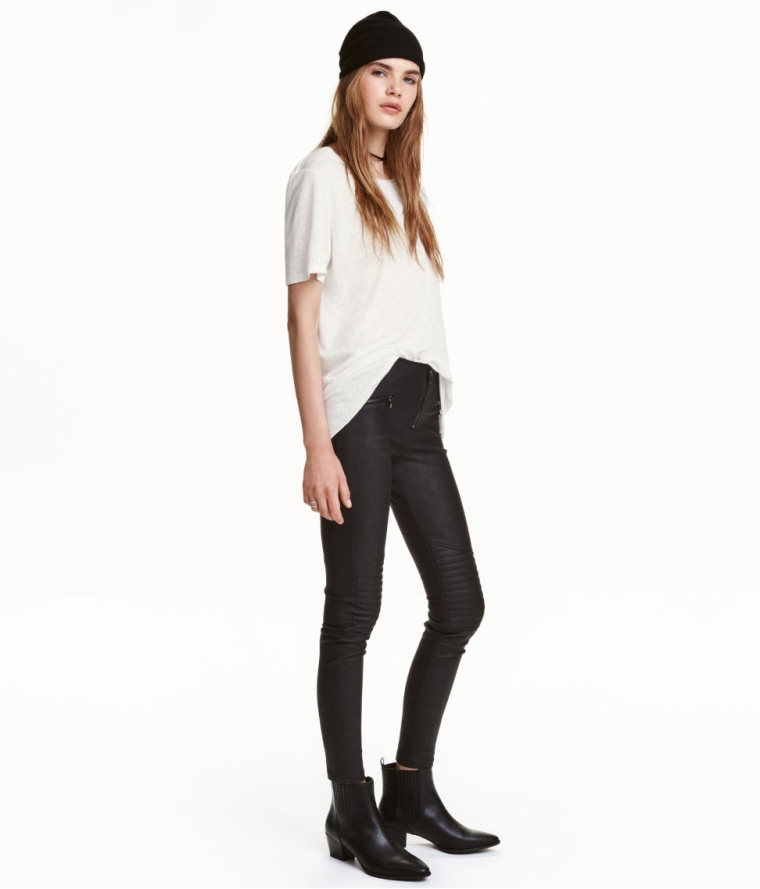 H&M Biker Leggings, $40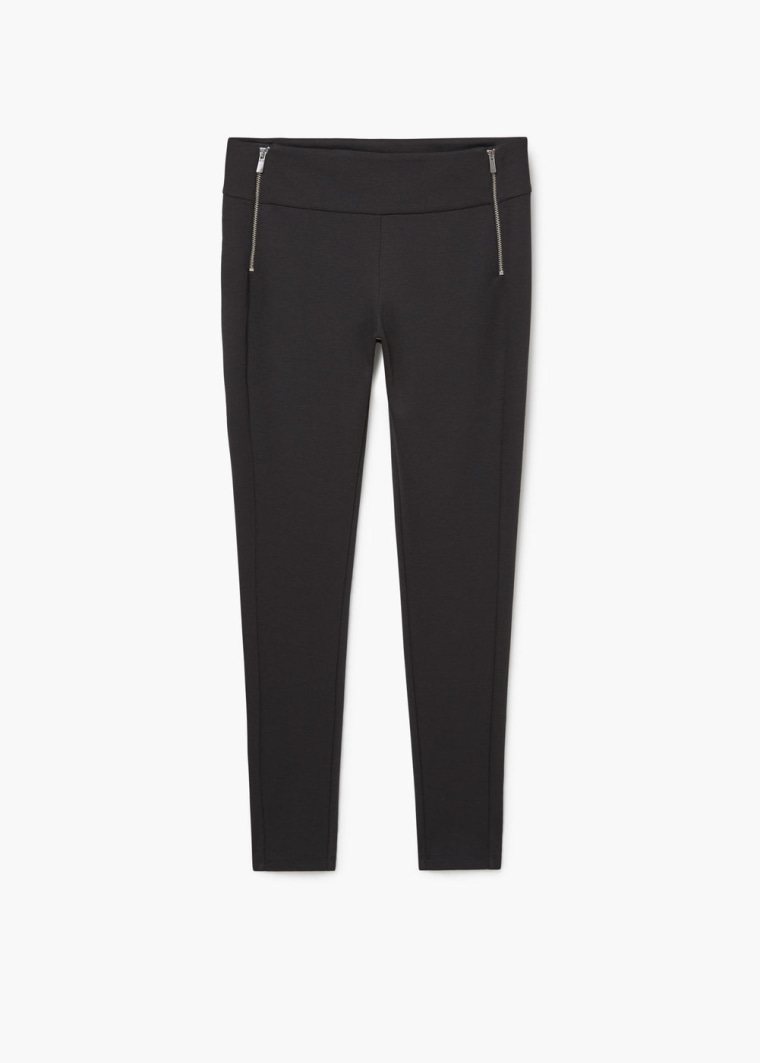 Mango Decorative Zip Leggings, $30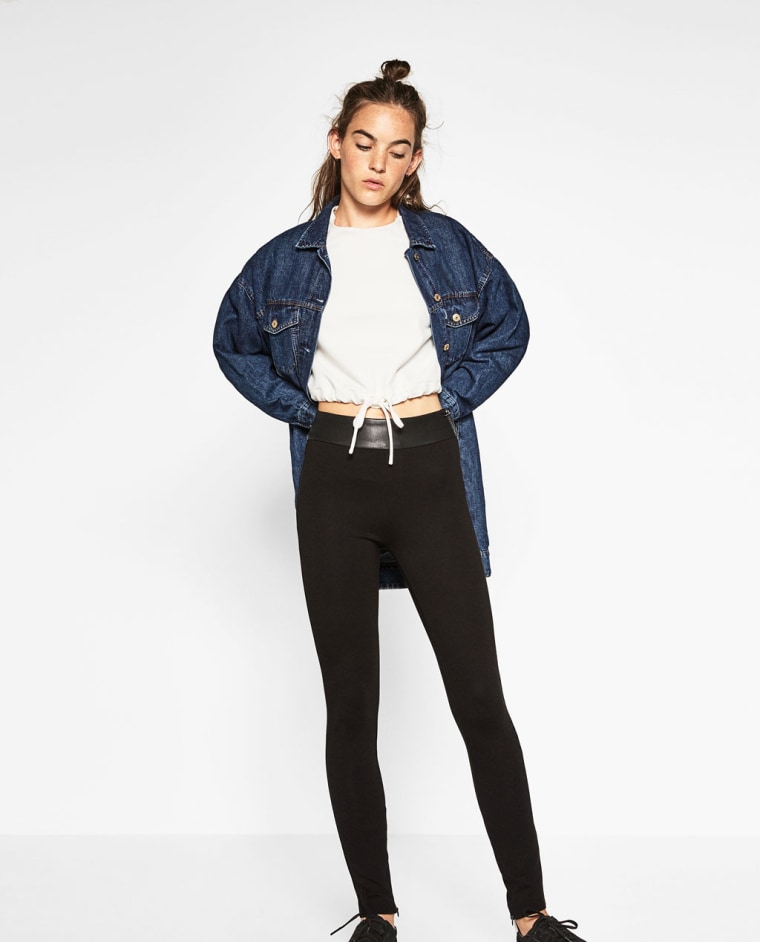 Zara Contrast Leggings, $30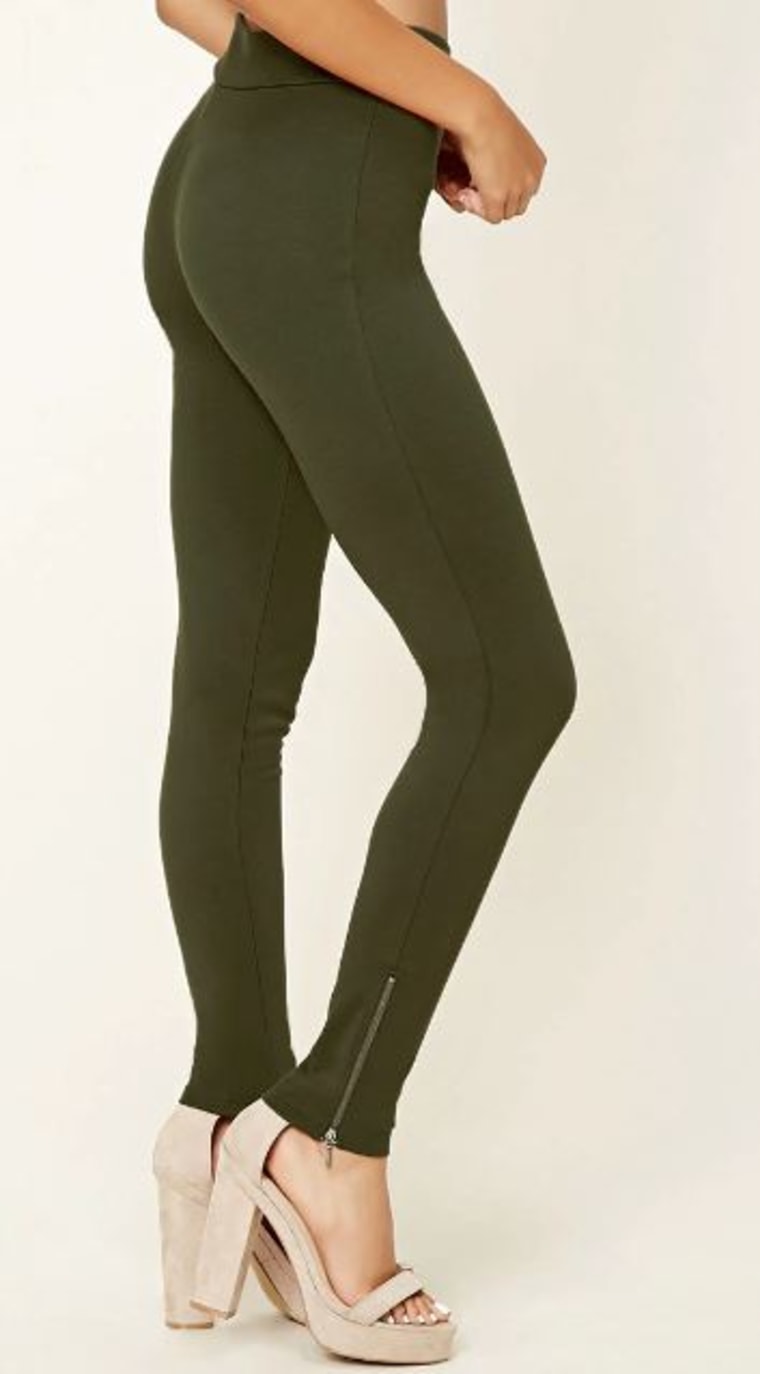 Forever 21 Contemporary Zippered Pants, $15
RELATED: 4 stylish workout clothes ideas that will motivate you at the gym
Joggers
These loose-fit pants typically feature ankle cuffs and a drawstring waist. Often worn with a slight drop crotch, they're versatile enough to transition between a fitness class, the school pickup line and a night out — just change your shoes to fit the occasion.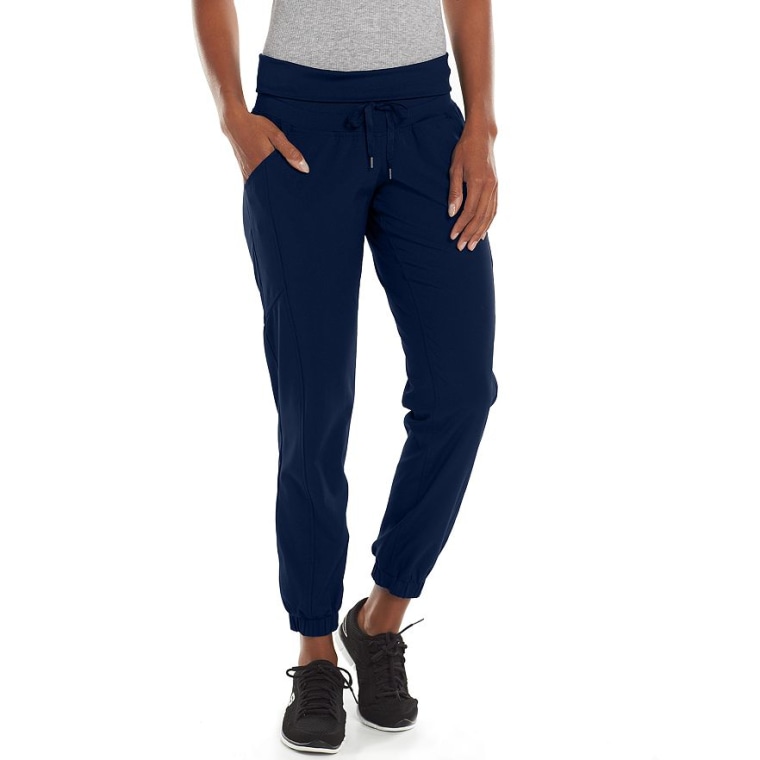 Kohl's Tek Gear® On the Go Banded-Bottom Pants, $20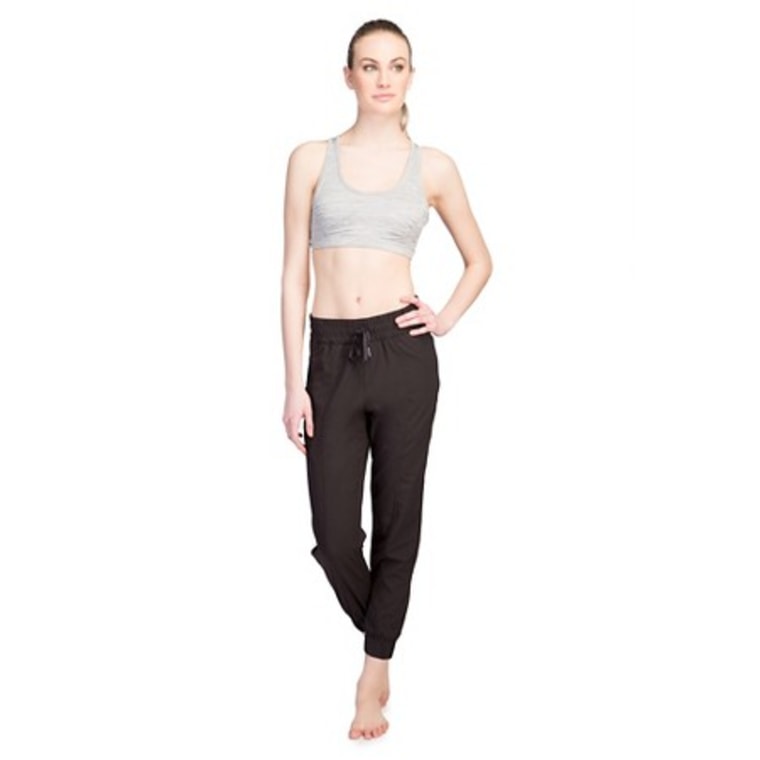 Target Women's Knit Waist Woven Pant, $35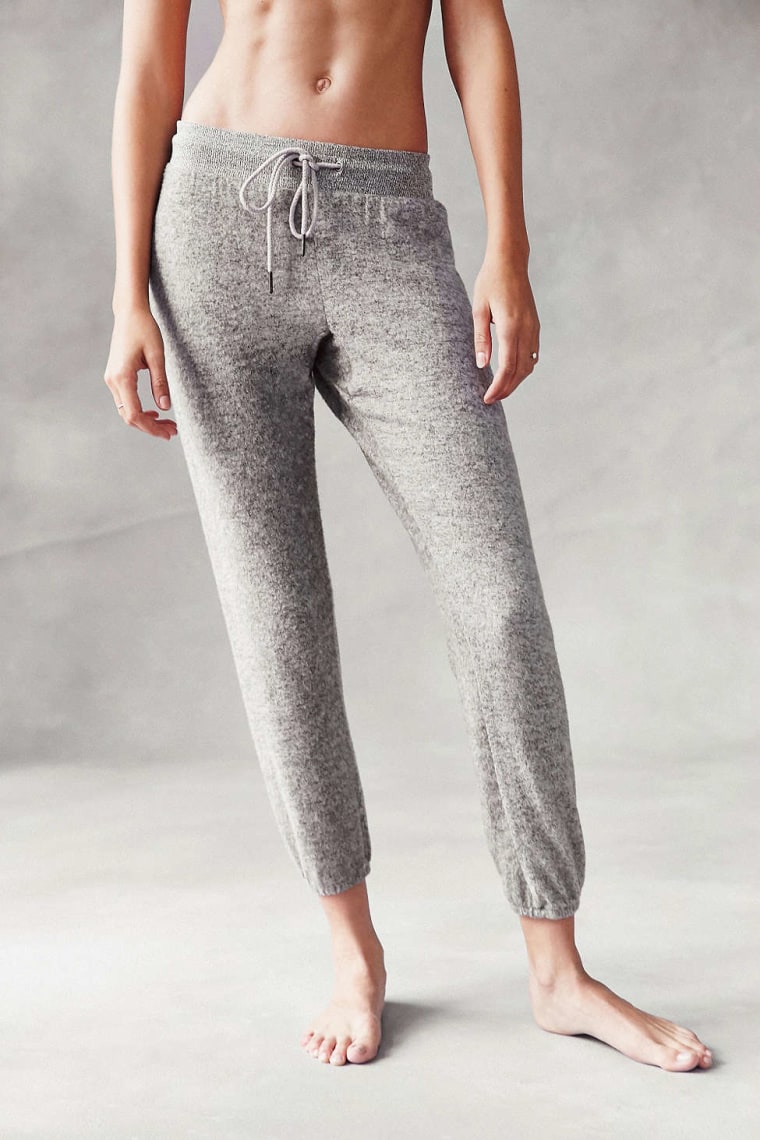 Urban Outfitters Out From Under Cozy Fleece Jogger Pant, $49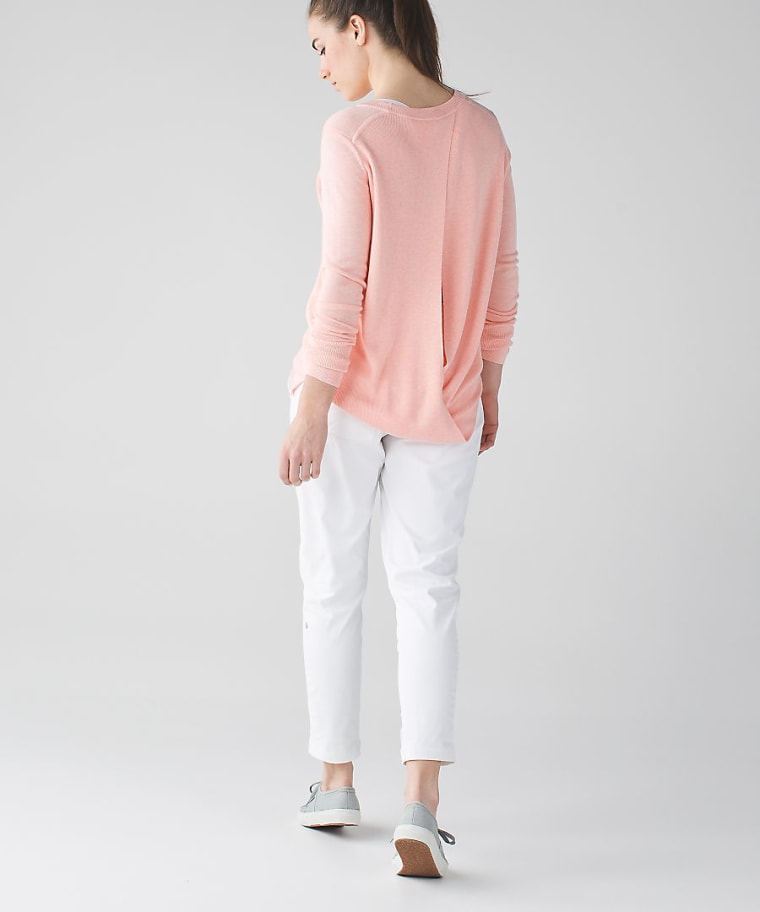 Lululemon Street to Studio Pant II, $98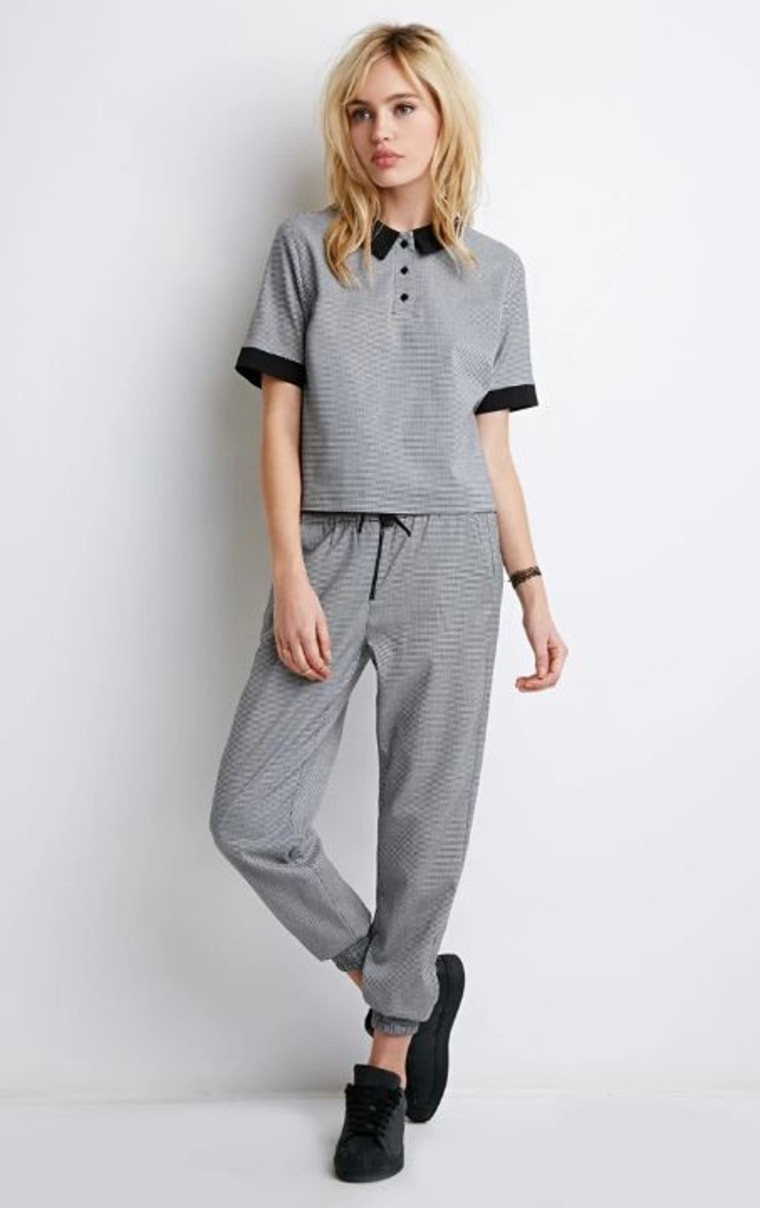 Forever 21 Houndstooth Drawstring Joggers, $21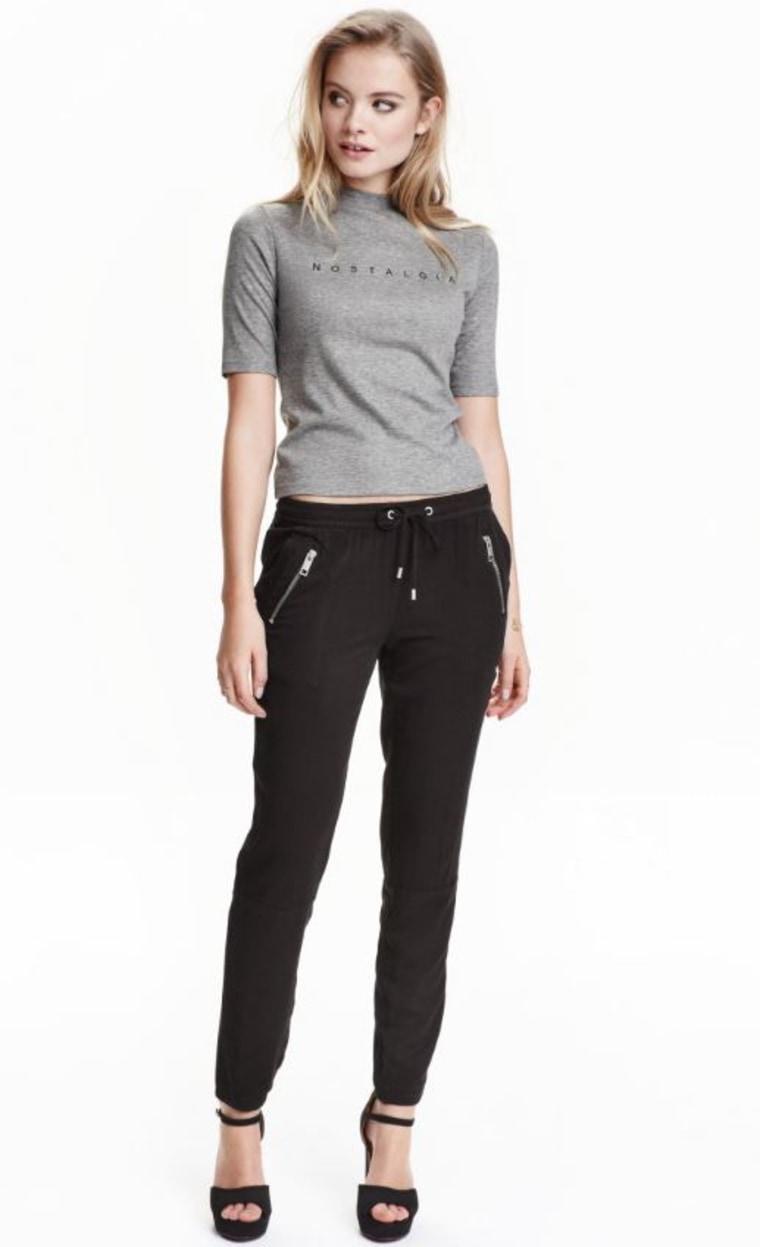 H&M Woven Pants, $15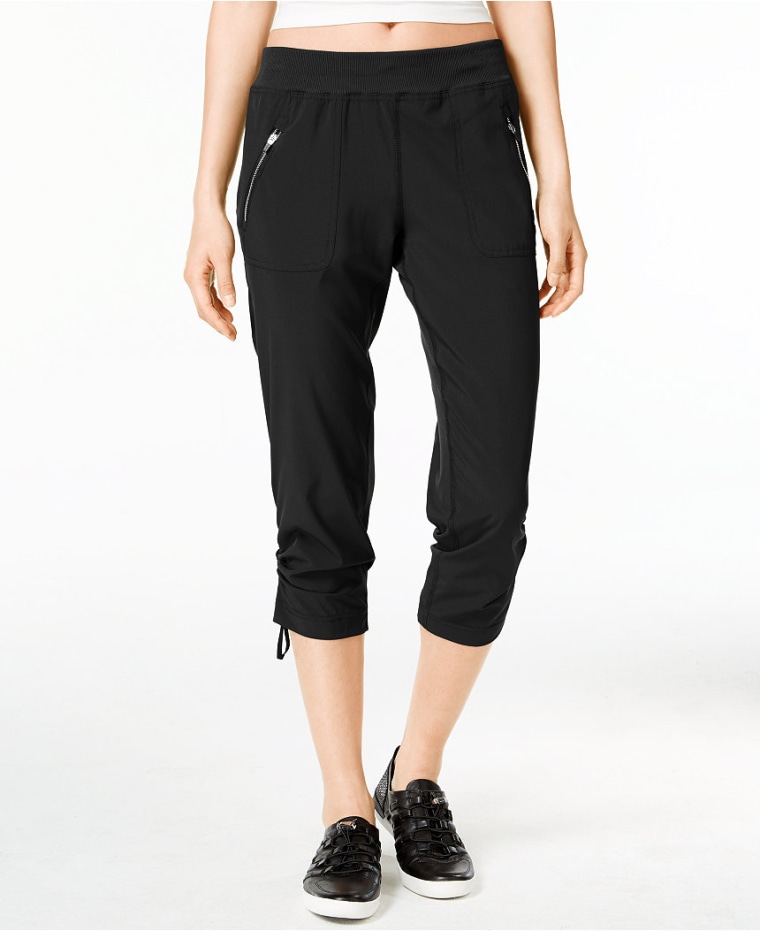 Calvin Klein Performance Cropped Active Pants, $40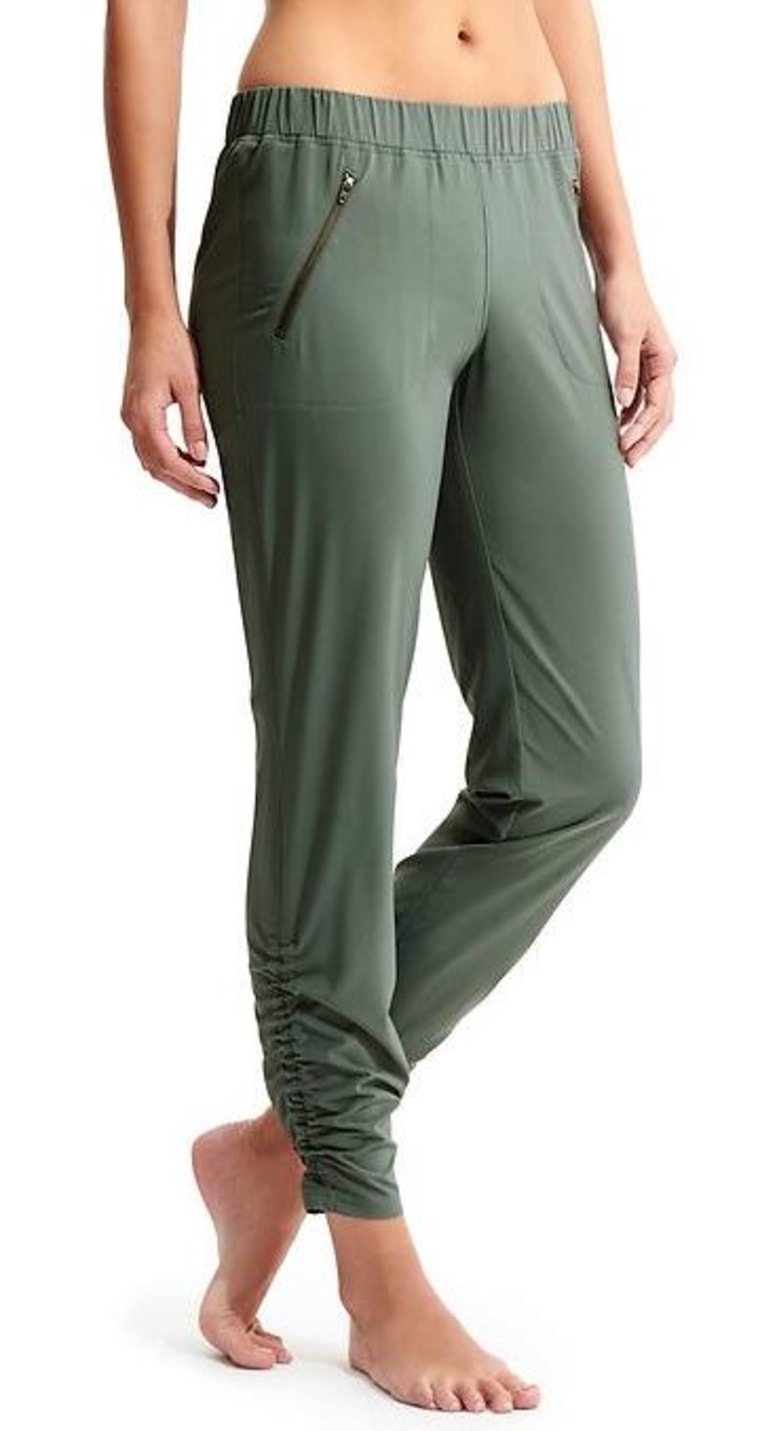 Athleta Aspire Ankle Pant, $60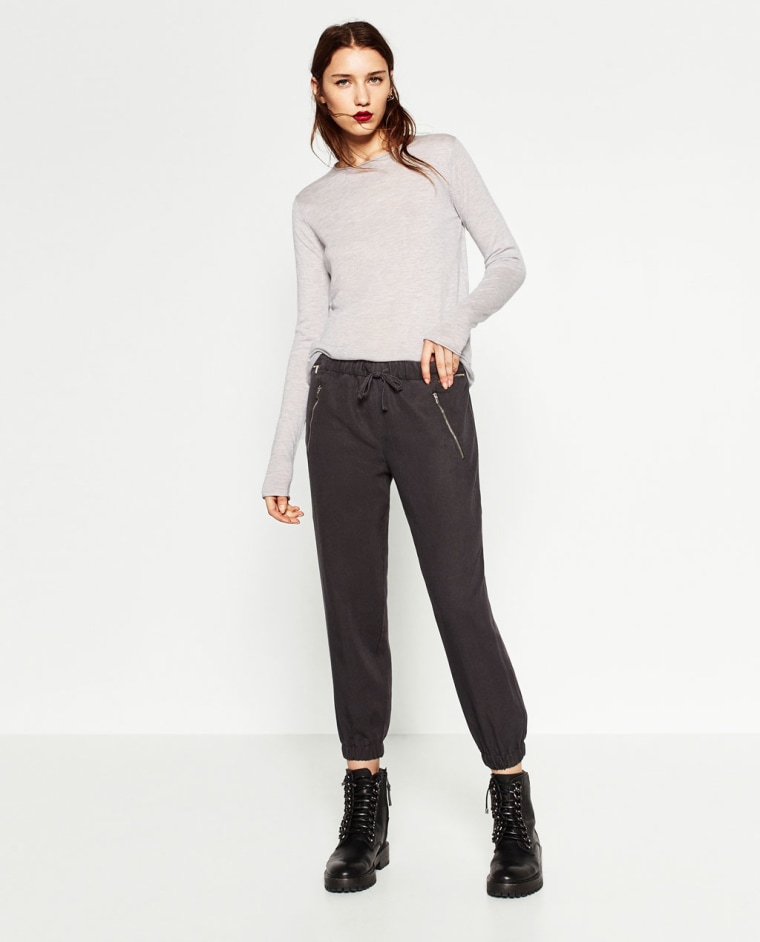 Zara Zipper Jogging Trouser, $50,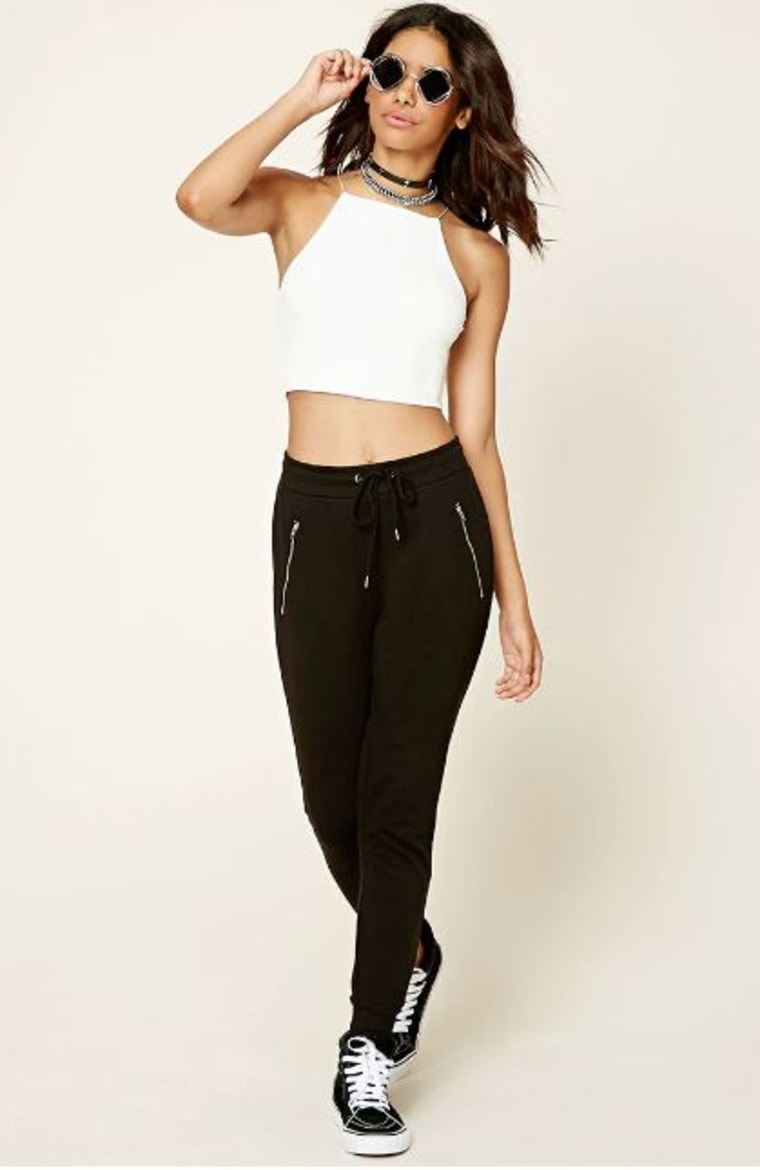 Forever 21 Zippered-Front Sweatpants, $20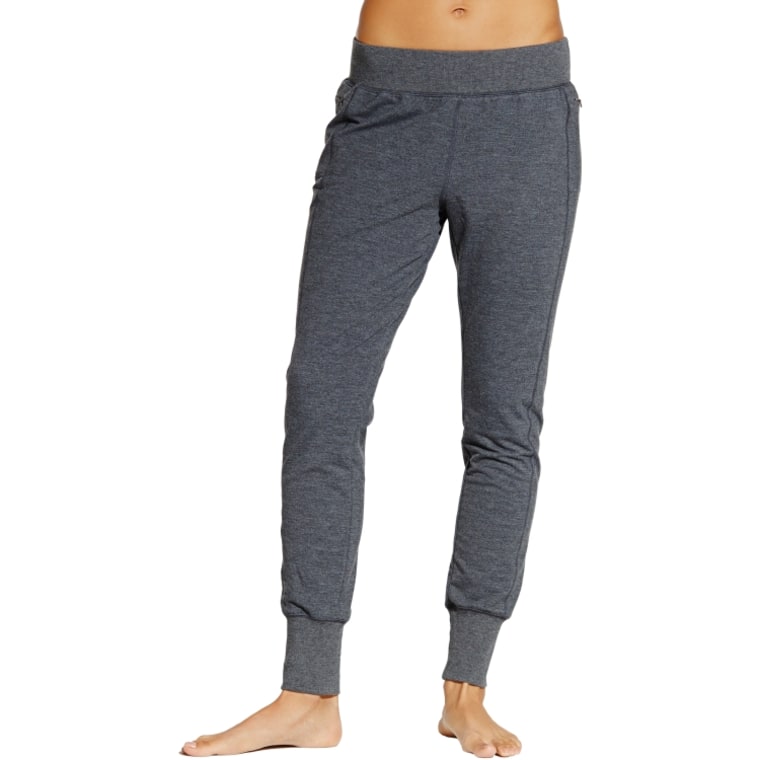 CALIA by Carrie Underwood Women's Effortless French Terry Jogger Pants, $36
Track pants
While slightly similar to joggers, these pants usually have a nylon or silky finish and sometimes a sporty stripe down the side. To avoid looking like MC Hammer, try to pair them with feminine tops and accessories.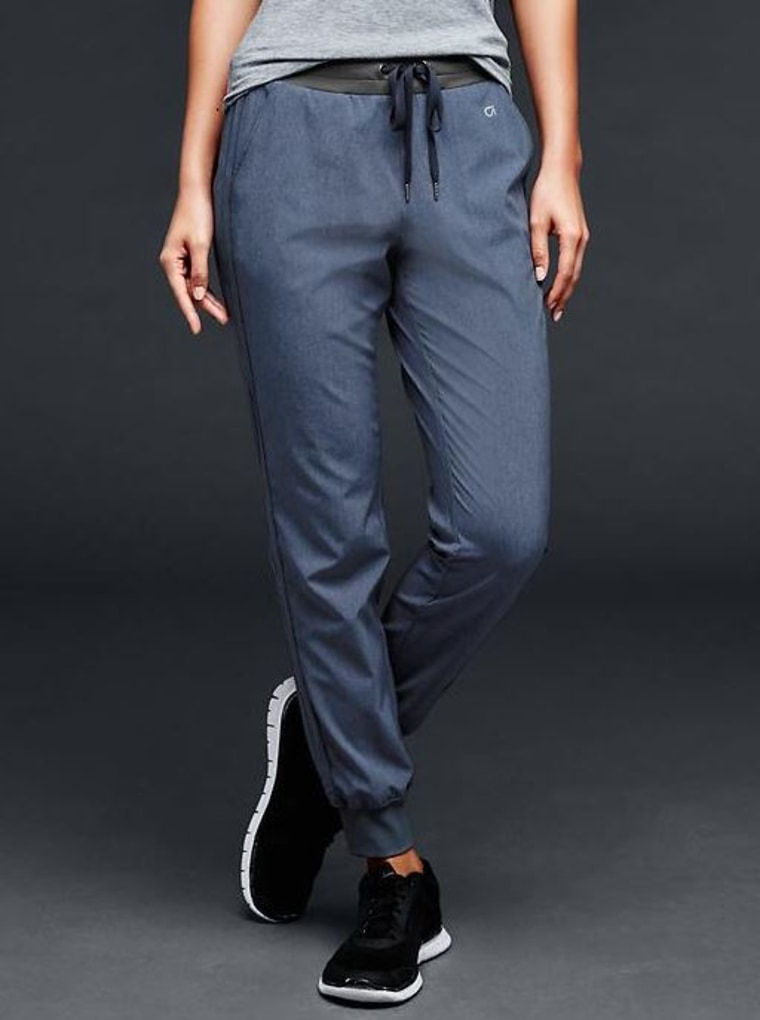 Gap Studio Heathered Joggers, $55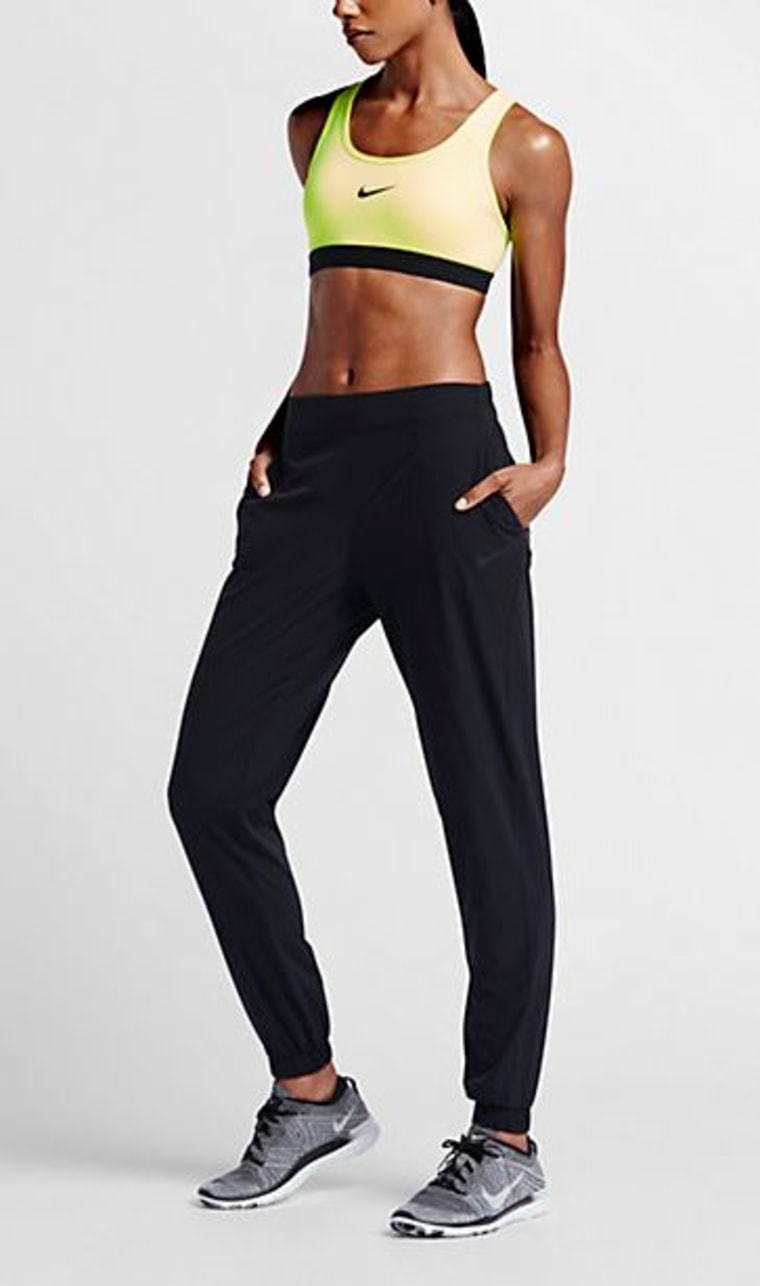 Nike Woven Loose Bliss, $90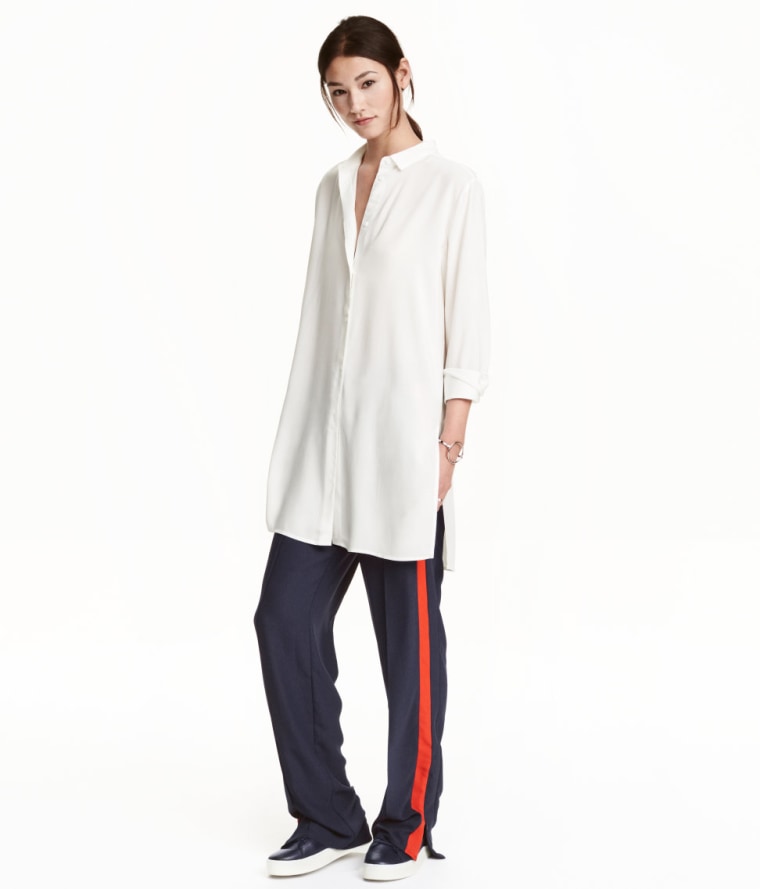 H&M Wide-leg Pants, $20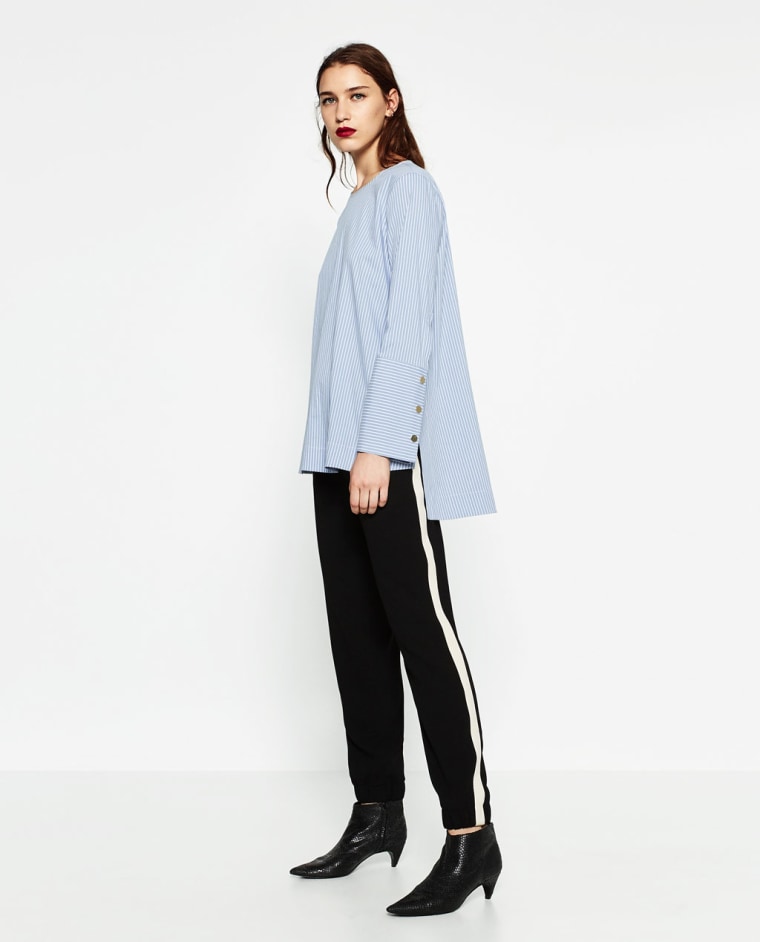 Zara Trousers with Side Band, $50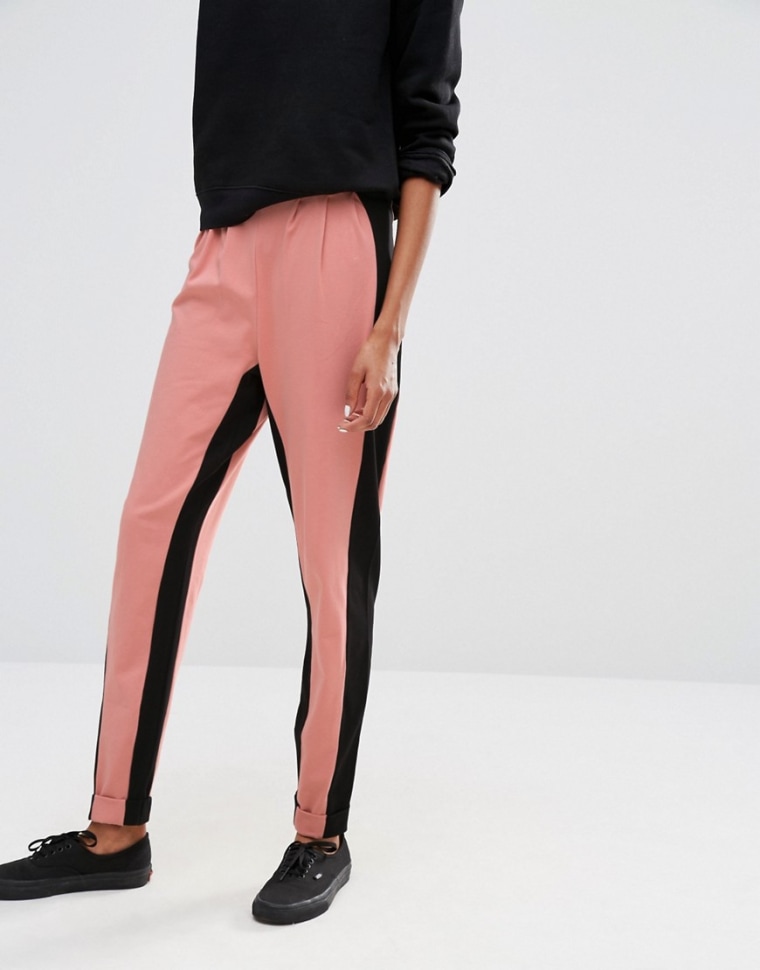 ASOS Tall Peg Trouser with Wide Side Stripe, $35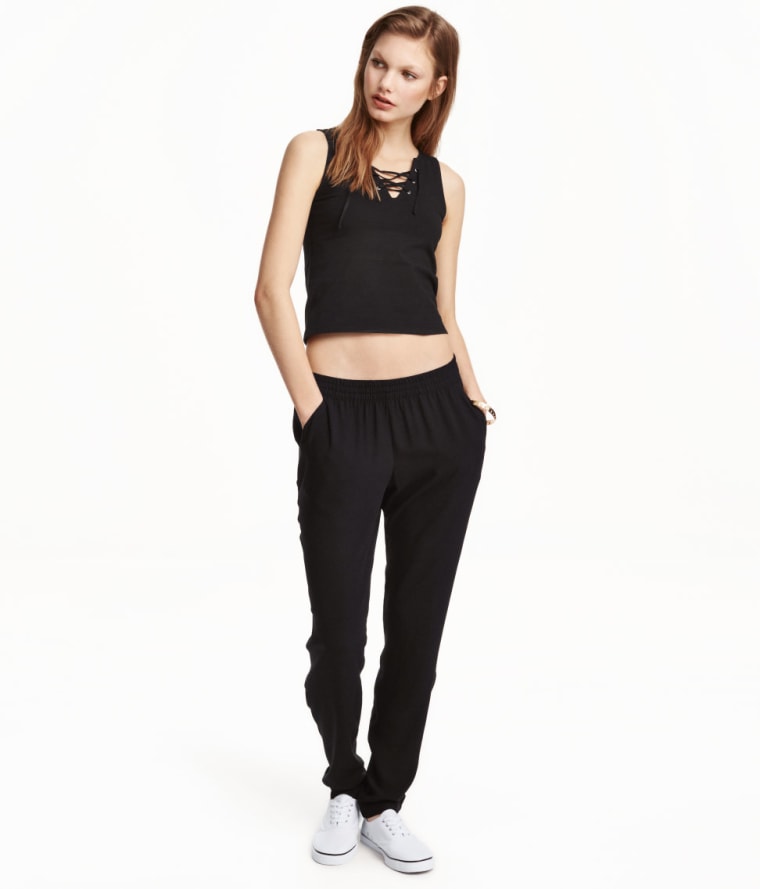 H&M Pants Loose Fit, $10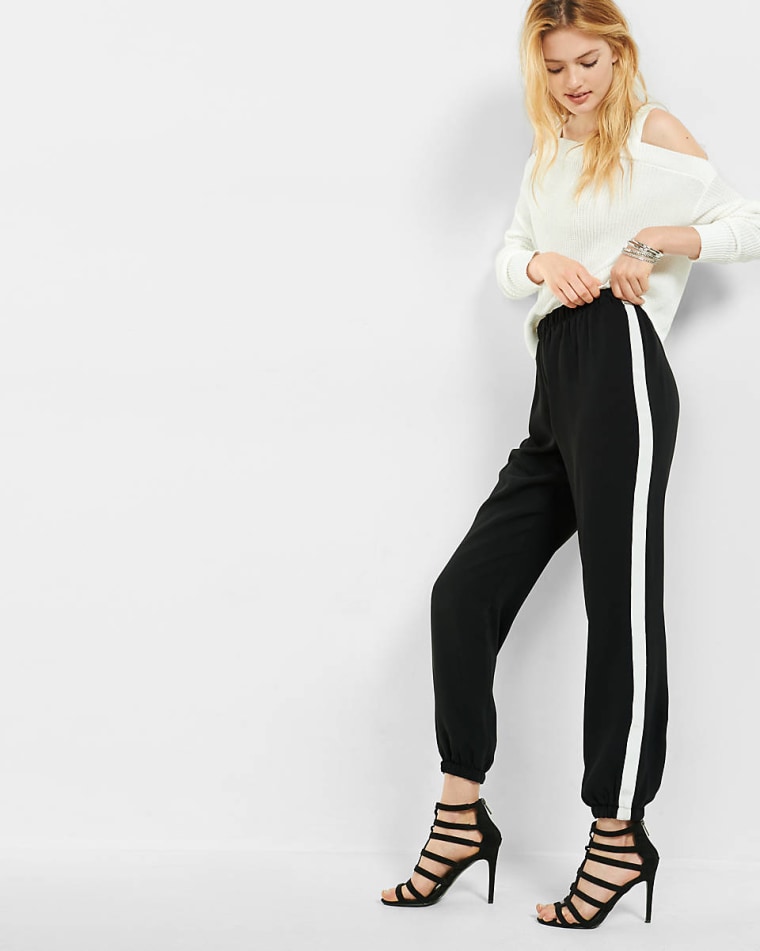 Express Dressy Track Pant with Side Stripes, $60
RELATED: SELF editor spills her favorite site for 'athleisure' shopping sprees