By now we know that Jennifer Lopez can look pretty spectacular once she's all done up in layers of makeup and fancy styled hair — and that's part of her glamorous appeal.
What we might not have fully understood is that she looks pretty fabulous without any of that at all!
J. Lo posted a short video of herself on Instagram before her Las Vegas show "All I Have" over the weekend before the stylists got hold of her and gave us a preview of her makeup-free self. And guess what: She still looks radiant, with glowing, blemish-free skin and beautiful high cheekbones.
"So this is what it's like before the show," she says in the video. "I sit here, no hair, no makeup, no nothing. Trying to get mentally prepared to give you all I have."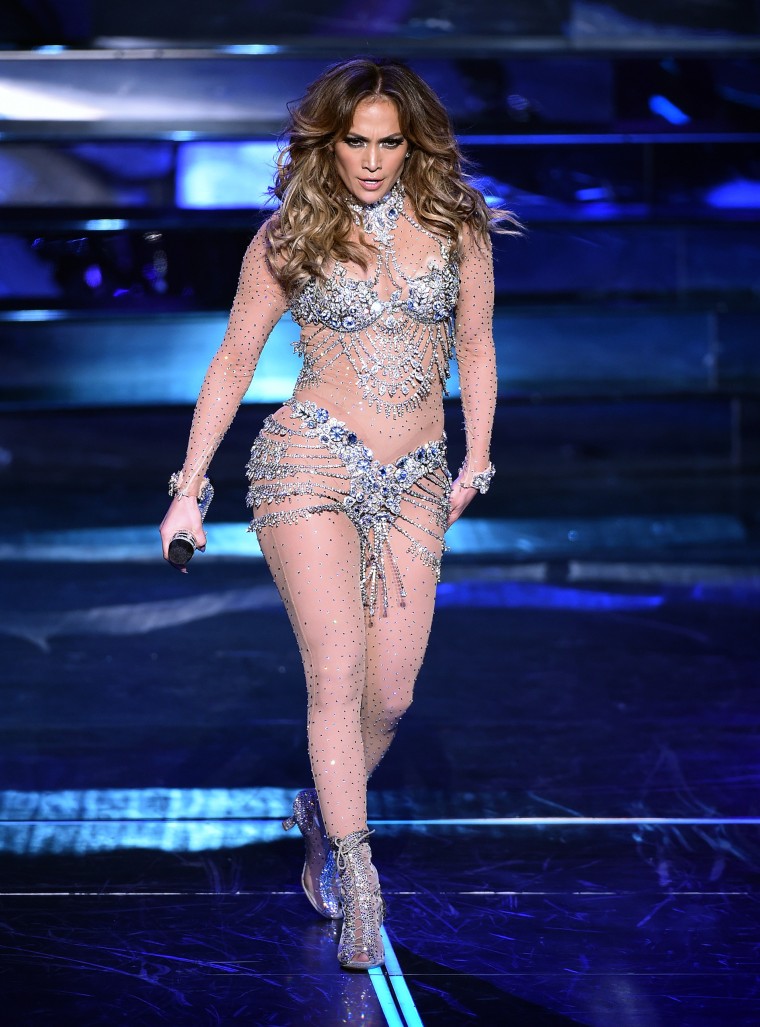 On Sunday she also shared a toned-down look while swimming in the pool with her 9-year-old twins Max and Emme and new boyfriend Alex Rodriguez with his girls Natasha, 12, and Ella, 9:
Lopez gave People the secret to her smooth skin in 2016: "I never go to bed without taking my makeup off, [and I use] night creams to keep my skin hydrated," she said.
She also touted drinking a lot of water and fresh fruits and vegetables, crediting them with giving her a youthful glow.
All great ideas. But we have to say, Lopez has sure got a superb foundation to build on!
RELATED
Follow Randee Dawn on Twitter.