It's been a rough week for brands and tone-deaf blunders.
Skincare brand Nivea apologized for a cringe-worthy ad featuring the phrase "White is Purity" after it was slammed for being racially insensitive.
The uproar began after the company's Middle East Facebook page promoted a post featuring a woman with long dark hair seated on a bed with the slogan beneath her.
A caption read: "Keep it clean, keep bright. Don't let anything ruin it, #Invisible."
The post was meant to promote Invisible for Black & White deodorant, a stain-free antiperspirant meant for use with black or white clothing. It was up for two days this week before Beiersdorf, Nivea's German-based parent company, yanked it and issued an apology.
"That image was inappropriate and not reflective of our values as a company. We deeply apologize for that and have removed the post," a company spokesperson told TODAY in a statement.
"Diversity and inclusivity are crucial values of NIVEA. We take pride in creating products that promote beauty in all forms. Discrimination of any kind is simply not acceptable to us as a company, as employees, or as individuals."
Nivea's move came one day before Pepsi faced fierce backlash for an ad that showed reality star Kendall Jenner joining a joyous protest.
Critics skewered the soda brand for painting a rosy picture of recent social turbulence, in particular protests involving the Black Lives Matter movement.
In Nivea's case, the Facebook post caught the attention of white supremacist groups, who rallied around it on social media.
In one case, a user wrote, "We enthusiastically support this new direction your company is taking. I'm glad we can all agree that #WhiteisPurity," The Washington Post reported.
Nivea is no stranger to such controversies. In 2011, the brand pulled an ad that showed a black man tossing a dummy head with an Afro hairstyle, with the line "Re-Civilize Yourself."
So how can such campaigns, which so many instantly read as racially charged, make it into the public eye?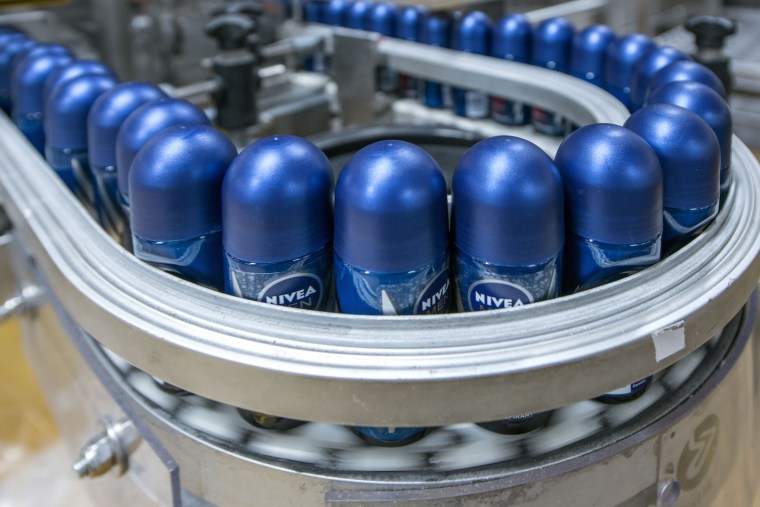 "Cultural blindspots," Sakita Holley, a New York-based brand strategist and CEO of House of Success PR, told TODAY. "When a team does not reflect its complete consumer base, it make mistakes like this if everyone in the room has the same background, experiences and world view."
It's easy to see these missteps once they are out in the world, which is why diversity is crucial in the branding business, she explained, and why a branding team should reach outside its walls for another perspective.
"Talking about deodorant and pit stains, the phrase may make sense, but given the historical context and world view, you need someone in the room to say, 'You can't say it that way,' " Holley added.
"You need to have a well-rounded group of people making these decisions. If they had asked for a second or third opinion, they wouldn't be in this situation right now."