In the world of Hollywood, where "it" couples come and go, and celebrities rock the latest beauty and hair trends to suit their changing moods, there are few constants.
But one thing that's always endured is Nicole Kidman's timeless beauty. Since stepping onto the scene in 1990, the Australian beauty has kept her porcelain skin and strawberry-blond strands blissfully consistent (well, other than the fact that her hair used to be curly).
That is, until earlier this week...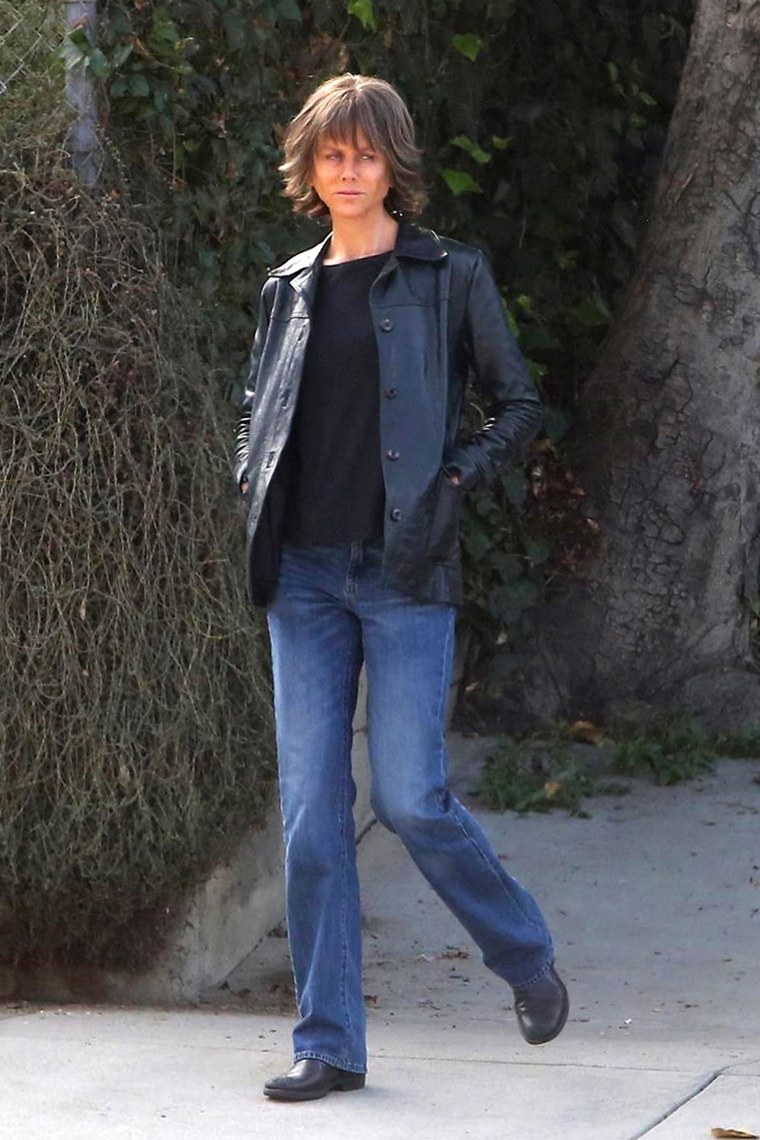 On Dec. 11, photographers snapped the 50-year-old actress in Los Angeles sporting a choppy brunette bob with fringe, an orange spray tan and what appeared to be some sort of prosthetic facial features — at least we think it was her!?
A few short month ago she looked like the belle of the ball when she accepted her Emmy award for outstanding lead actress in a limited series or movie for "Big Little Lies" (although she was wearing mismatched shoes). And now, she's unrecognizable.
It turns out, Kidman was shooting scenes for her new crime thriller, "Destroyer," in which she plays a detective who goes undercover. And the dramatic transformation was all to get into character for the film.
In keeping with her tough police persona, she also wore a black T-shirt, jeans and a leather coat — a far cry from the designer gowns we're used to seeing her rock on the red carpet.
Passersby immediately took to Twitter to share their shock and disbelief. The tweets sent social media into a tailspin with theories about wigs and her Cheetos-like complexion.
We're guessing she'll be back to her stunning self by the Golden Globe Awards. After all, she is nominated!