The Star Tribune and one of its writers are under fire for a column criticizing a Minneapolis news anchor for wearing skinny jeans while covering a major development in a local child abduction story that garnered national headlines.
KARE 11 anchor Jana Shortal "looked great from the waist up" in her blouse and blazer but her choice of skinny jeans came off as "inappropriate" and "downright jarring" while discussing the death of 11-year-old Jacob Wetterling, according to a Star Tribune columnist who goes by C.J.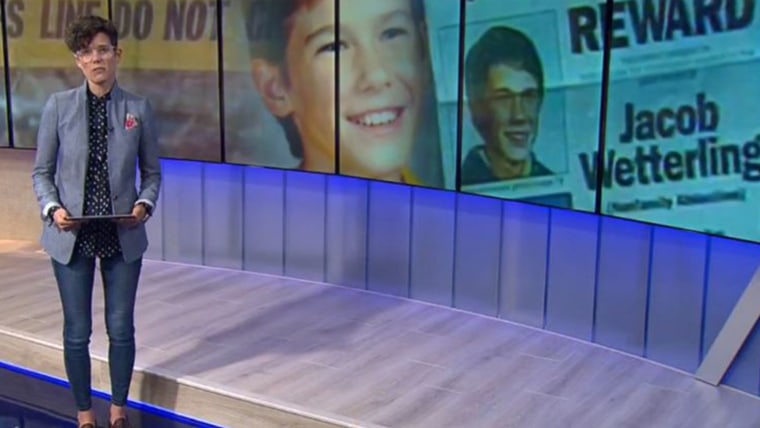 "Being hip in skintight pants while discussing this story was unseemly, perhaps disrespectful," C.J. wrote in a Sept. 6 column. She pointed out she asked Shortal beforehand on Twitter whether she regretted her clothing choices while going on air.
"Do you wish you'd worn different jeans/pants @janashortal on Tuesday's Breaking the News which dealt mostly with Jacob Wetterling's death?" she said in the tweet.
Both the column and the tweet drew immediate criticism online from people who accused C.J., not Shortal, of detracting people from the real news at hand: The confession of the man who kidnapped, molested and killed Jacob Wetterling, a Minnesota boy who disappeared 27 years ago.
Shortal responded to C.J. in a tweet that her clothing has nothing to do with her coverage of the story.
"My only 'wish' on Tuesday was for Jacob's family," she responded.
She later wrote an open letter on Facebook calling out C.J., but without specifically naming her, for turning the tragedy into a ridiculous discussion "about my pants" and called out the columnist for being "the bully with the keyboard."
The Star Tribune pulled the column off its website shortly after it went up, and then later issued an apology on its Facebook page.
"The piece was inappropriate, insensitive and did not meet the standards of the Star Tribune. We have apologized to Ms. Shortal and her station. And we apologize to you," the paper said in a post it signed, "Star Tribune editors."
The paper posted a similar apology on its website Thursday.
Calls and emails by TODAY to C.J. and the Star Tribune's media contact were not returned Thursday.
RELATED: Meteorologist Liberté Chan asked to cover up dress on live TV, calls it a 'joke'
In a Facebook post, Shortal said she spoke with the newspaper and accepted its apology but noted she has yet to receive one from C.J.
"But this isn't about me. It is about the blatant disrespect of the Wetterling family and our greater community. It is about the fact that our newspaper of record employs a woman who has for decades cashed a paycheck by bullying others," she wrote Thursday.
"The Star Tribune is sorry. But that woman is not. She continued with this line against me from 11:30 a.m. yesterday — until well into the night on her social media feed. The solution here is to end her column. Give her a 're-assignment' so she can keep her job if you so choose...but take away her bully pulpit. In 2016 there is no longer a place for this."
Ironically, the Star Tribune featured a guest column this past June by Shortal, who wrote about the way she dresses for work in a piece titled, "I'm a TV newswoman, and no thanks on the lady uniform." The essay addressed the criticism and hurt she's felt in the past because of her style and how she ultimately found peace within herself to form her own appropriate dress code.